The Perth Hills has welcomed the hugely popular fortnightly Kalamunda Night Markets back for the summer season! The street market was held on the main street (pictured), but for 2020, it has returned in a more COVID-safe format. It's now on twice a month, on a Friday night in the town's central mall, from 6pm til 9pm.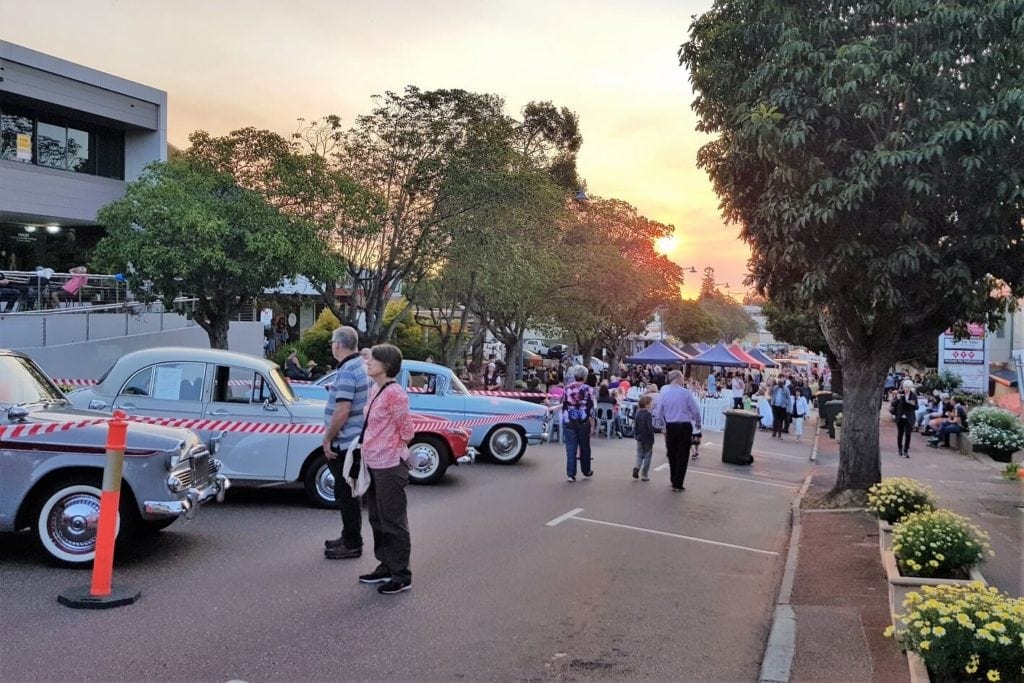 We checked out the first night market in October 2017, which then closed down the main Haynes Street to pedestrians. Both sides of the road were lined with a mix of food trucks, hawker food stalls, as well as vintage cars and live entertainment. Now you can find a smaller market in Central Mall.
Down Central walk, where the weekly farmers markets are held, you'll find loads of arts, giftware and craft stalls too.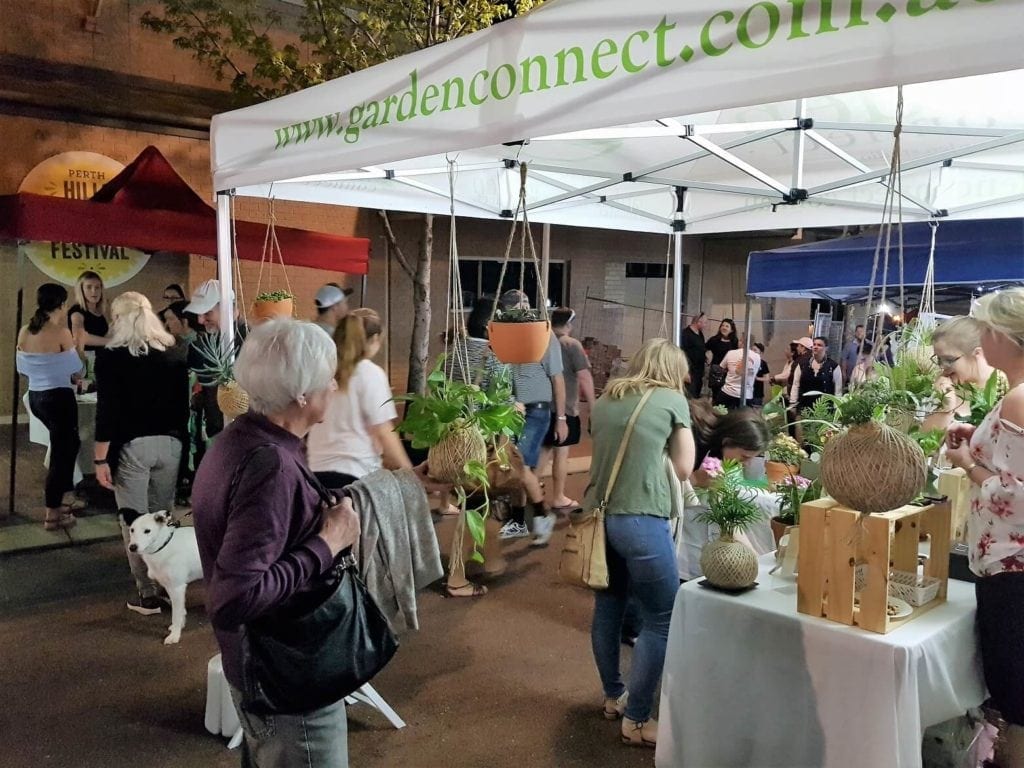 There's a huge choice of cuisines from all around the world… This huge pan of sesame lamb shanks bubbling away looked and smelled absolutely mouthwatering.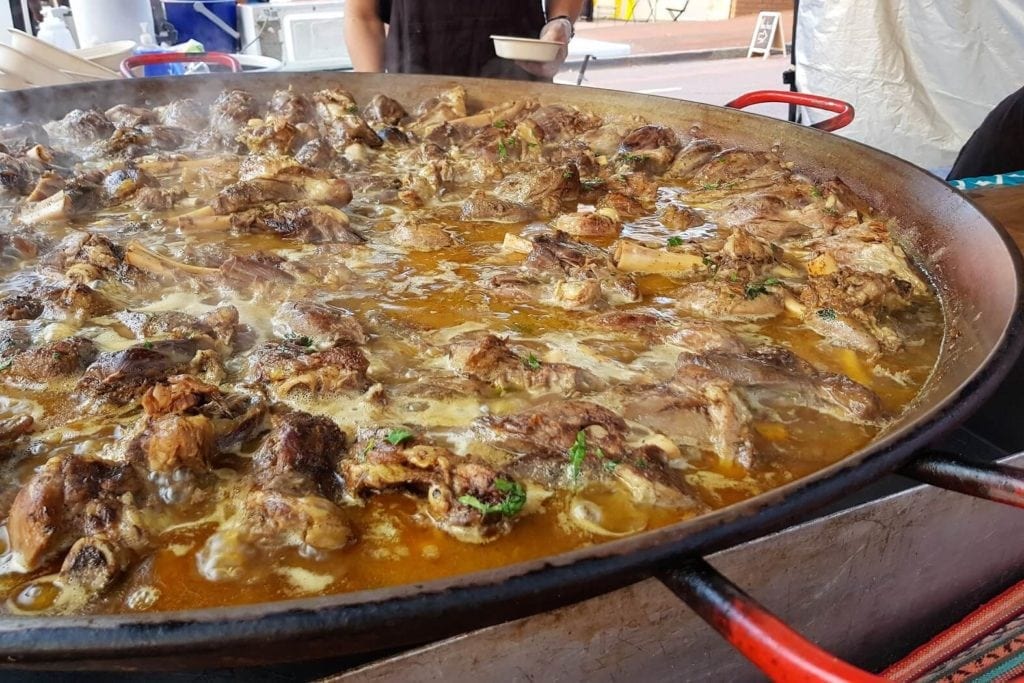 Here's our pick of what we've tried:
Little Chef loved the Porta Pizza Meatlovers ($16), topped with ham, Italian sausage and bacon. Look out for their dessert pizza too!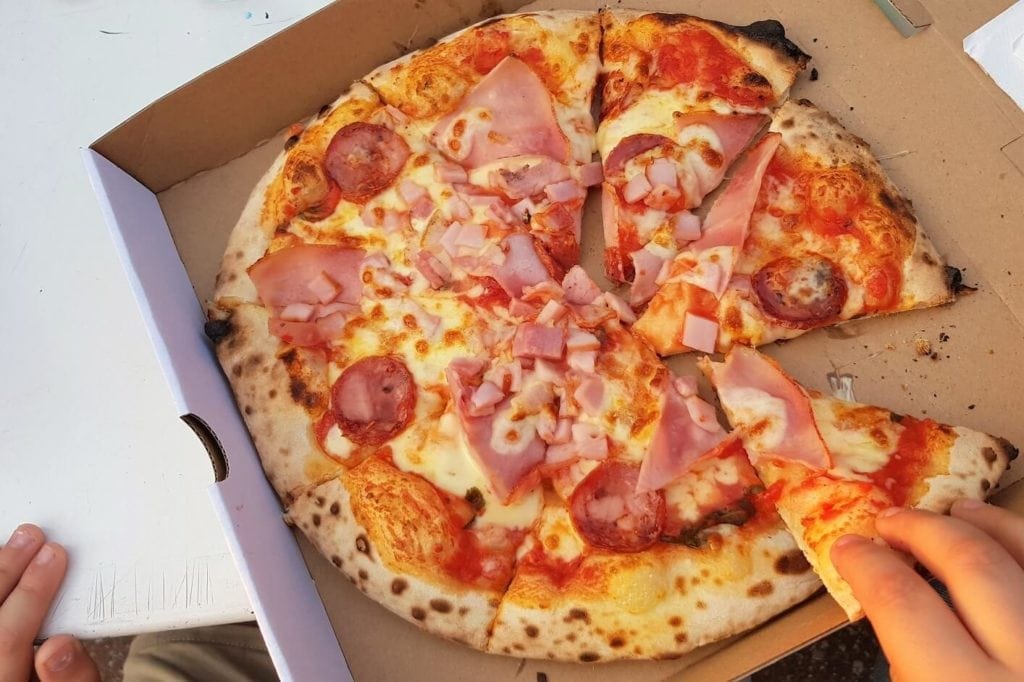 I can never resist a satay and the whiff of charred meats lured me in, as well as the promise of a gluten free dinner with no hidden nasties. There were satay sticks galore from Satay Satay.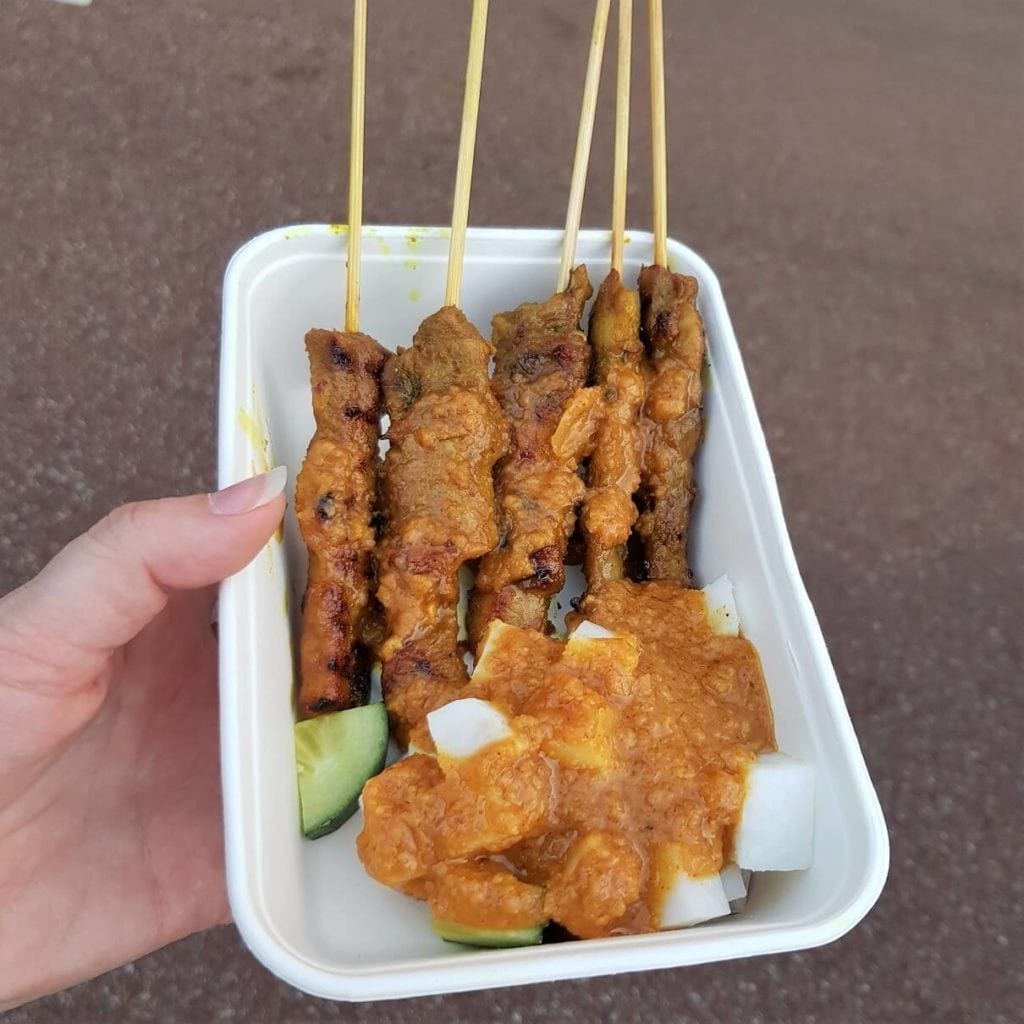 Little Chef was "accidentally healthy" choosing Coco Whip for his dessert. A soft serve, dairy, gluten and nasty-free dessert made from coconut milk.
My parents ordered a "fat Indian" each ($10), from the friendly guys at the Bombay Knights truck. This was two veggie samosas, a chickpea mesala and chutney.
Then my Dad and I shared lip-smacking ribs n beans from the US of A at the Smokin BBQ Bus.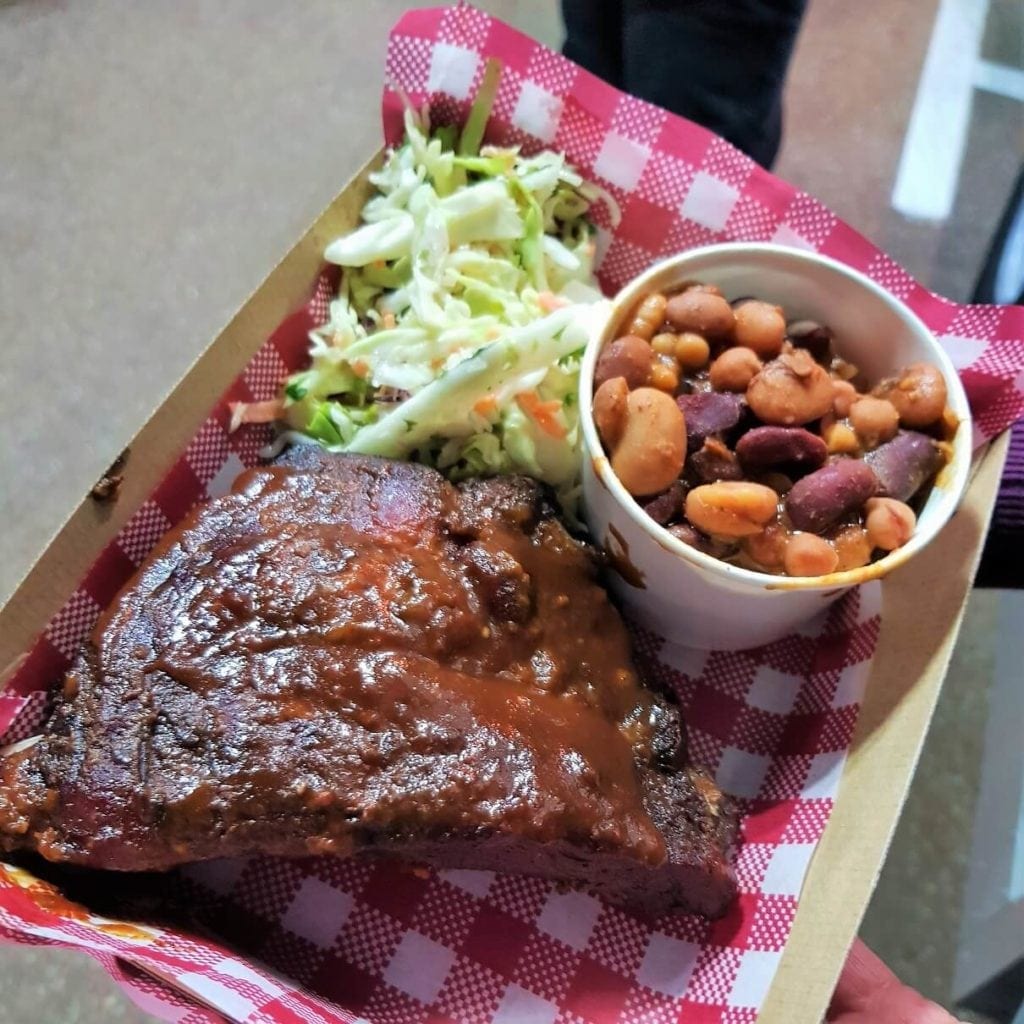 The big line up of trucks and vendors changes each fortnight, some of them may include:
• Huge dishes of paella from Paitu Maca
• Freshly cooked stir fry from Pete's Broome Noodles
• European, Middle Eastern and Asian cuisine by Empire
• Vietnamese street food from Banh Mi
• Delicious GF Columbian empanadas from Marcelita's
• Italian food by The Pasta Truck
• Swirling potatoes on a stick by Stick House
• Brightly coloured Snowcones and Slushies
There are loads of buskers around playing live music, and a fun Silent Disco with flashing headphones. The entertainment changes for each market and may include a face painter; wandering fairies who conduct fairy door tours – visiting the fairy doors scattered around Kalamunda, petting zoo and craft activities.
We're always really impressed with the Kalamunda Night Markets. It can get very busy and I'd recommend getting there early to secure a table.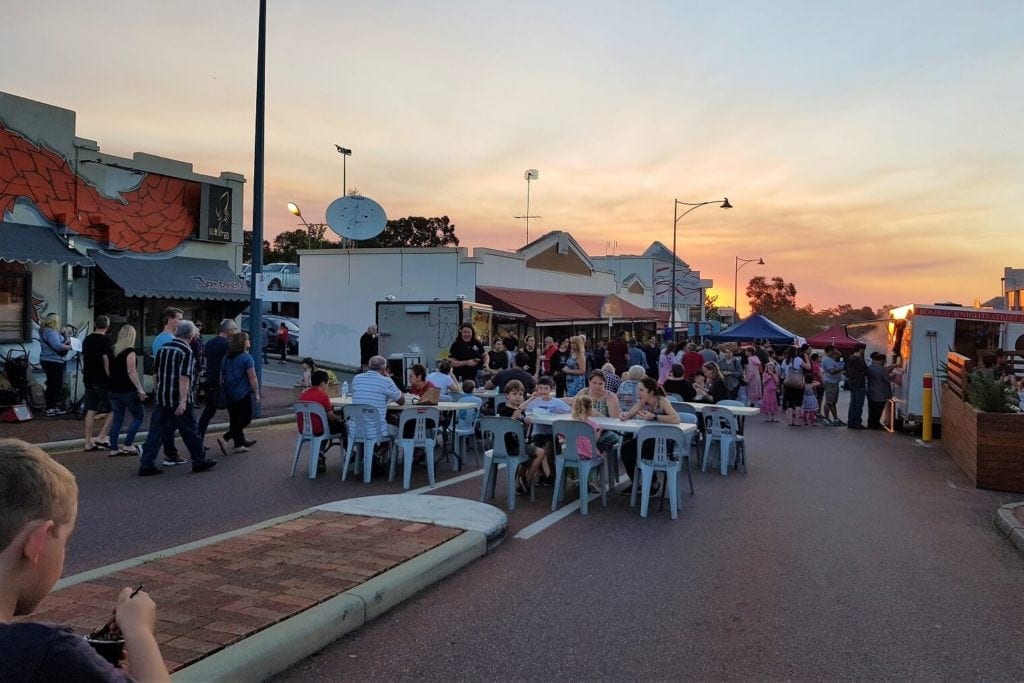 For more info check out their website.