A day out in the Kalamunda and Bickley Valley region of the Perth Hills, amongst gum trees, vineyards and orchards, is a lot of fun for the whole family. There's family friendly cafes and wineries, bushwalking, mini golf, museums, a waterpark and more! Be sure to check out the quaint town of Kalamunda and the neighbouring Bickley Valley wine region – they're packed full of family fun!
Things to Do in Kalamunda
The town of Kalamunda is full of cafes, gift shops, history and nature. At the top of the main street (Haynes Street), you'll find the Zig Zag Cultural centre next to Kalamunda Library. Here there's an information centre, which is a great place to start if you're not familiar with the area.
Kalamunda History Village
Next to the Zig Zag Cultural Centre is the Kalamunda History Village. The largest open air museum in WA, it truly gives kids a unique taste of what hills life was like a century ago. There's an old steam train, train station, post office, school, cottages, vehicles, machines – even an old dunny! Read the Buggybuddys review here.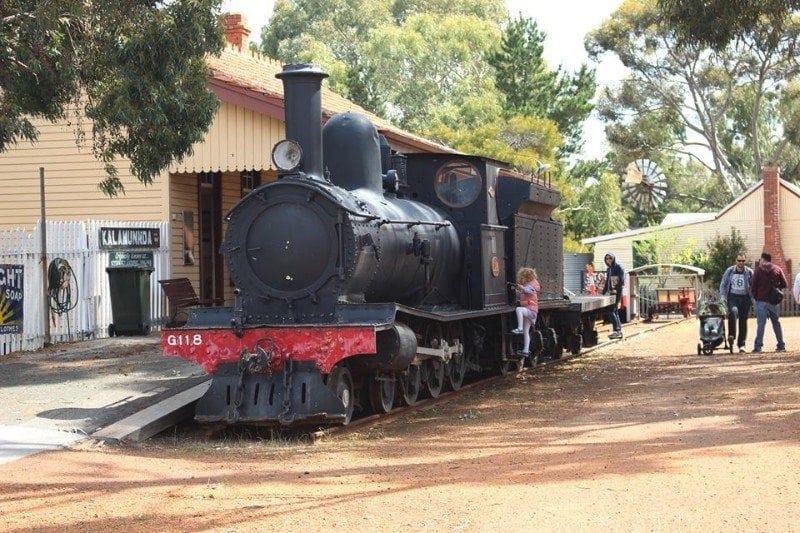 Lesmurdie Falls
Lesmurdie Falls, in Mundy Regional Park, is 10 minutes' drive from Kalamunda. This area is popular in winter, when the waterfall is in full flow and the wildflowers are blooming. It's a great spot for an easy bushwalk with younger kids. Walk to the escarpment, where you'll find look out platforms, and spectacular views of the city and waterfall. Read the Buggybuddys review here.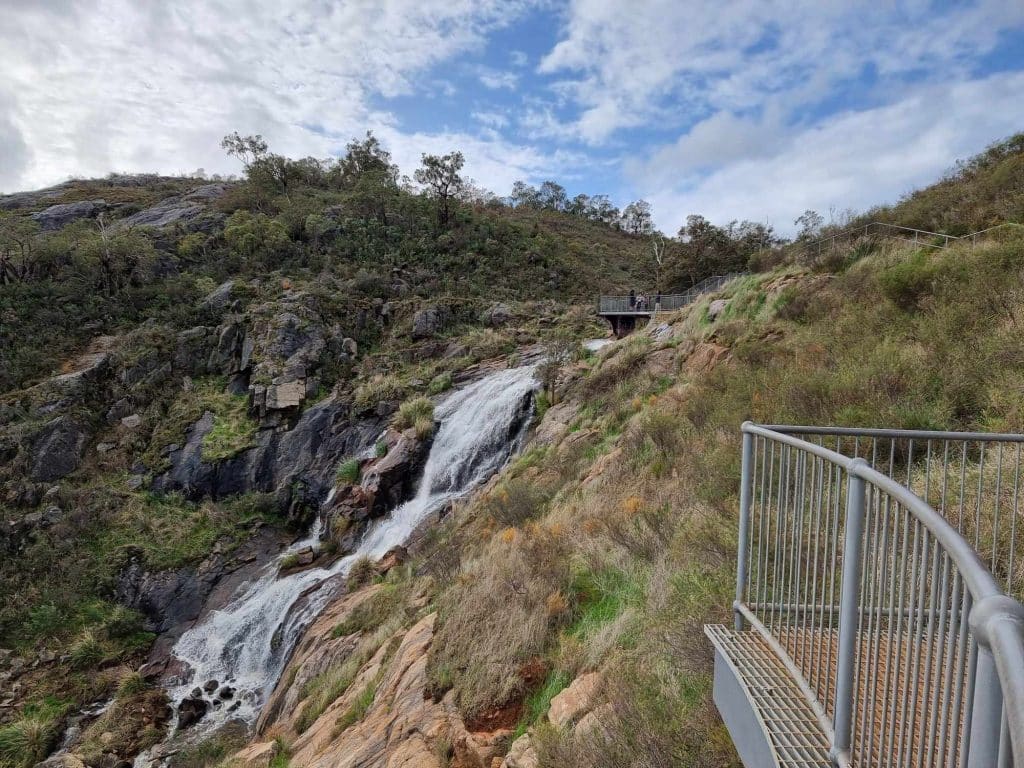 Kalamunda Fairy Door Trail
Put your fairy wings on, grab a fairy map from the Kalamunda Visitor Center and keep your eyes peeled for decorated fairy doors throughout the town and in Stirk Park too. It's great, free fun! Read the Buggybuddys review here.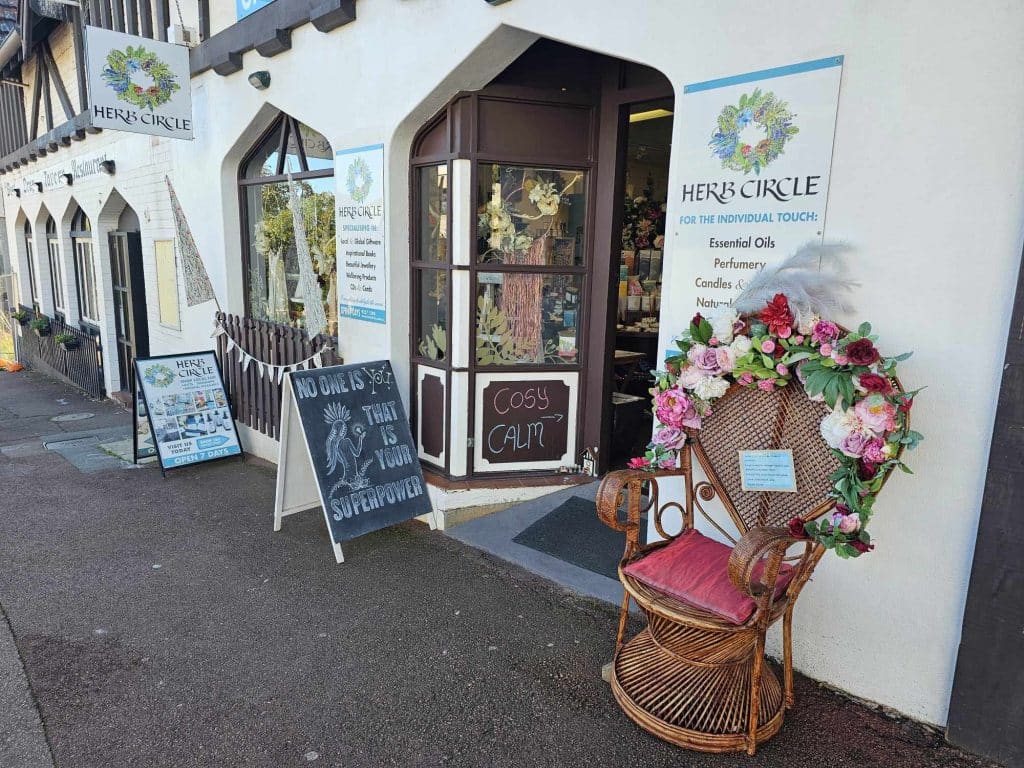 Kalamunda Artwalk
Made up of public art sculptures and murals, the Kalamunda Artwalk is an easy and fun way to discover a little culture around Kalmunda. Pick up a walk-your-self map from the Kalamunda Visitor Centre.
Stirk Park, Kalamunda
Stirk Park is a beautiful spot for a play, picnic and to kick up the autumn leaves (annually during May). While the playground has seen better days, works are currently underway on a huge skatepark and adventure playground (June 2023). Watch this space.
Bushwalking in Kalamunda
Kalamunda is a hub of bushwalks, from the iconic Bibbulmun Track to short, kid-friendly walks. A favourite is Whistlepipe Gully, in Lesmurdie. This steep trail follows a stream down the Perth Hills Escarpment, and is dog friendly too. Read the Buggybuddys review here.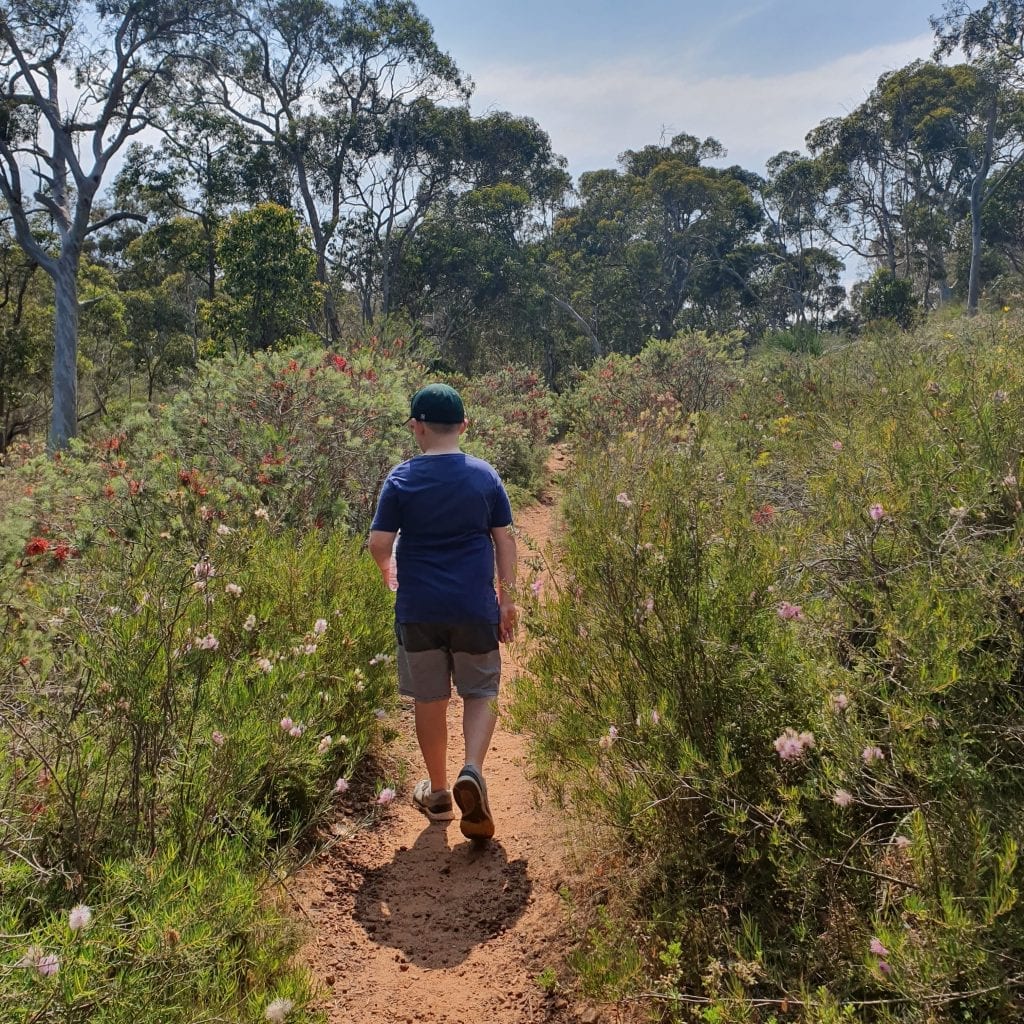 Rollerrama, Kalamunda
Hills kids of the 1980's (like me) will have fond memories of many a birthday party held at Rollerrama and dancing to "Agadoo" on roller skates. Well, get ready for a retro blast from the past… Rollarama is back in July 2023!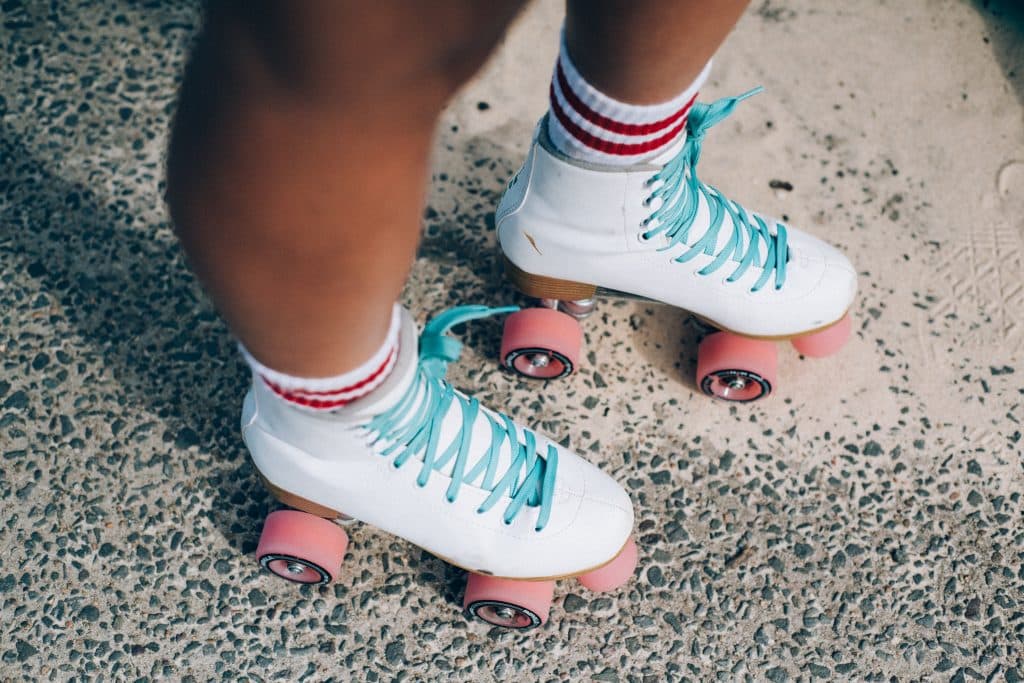 Kalamunda MTB Trails
Mountain Biking is very popular with older kids. Kalamunda is home to a huge network of mountain bike trails through the bushland, found near the old Calamunda Camel Farm. Read the Buggybuddys review here.
The Zig Zag, Gooseberry Hill
After a busy day exploring Kalamunda, the Zig Zag is a great way to leave the Kalamunda and Bickley Valley region! You can only travel down on the scenic one way road, originally a route for steam trains to haul timber from the hills to Midland. The road is right on the edge of the escarpment, making for great views, tight corners and a fun ride! Read the Buggybuddys review here.
Markets in Kalamunda
There are not one, but THREE markets in Kalamunda! The weekly Farmers Market is held each Sunday morning and features local produce from the Kalamunda and Bickley Valley region, as well as a bouncy castle and other kids' activities. The monthly Artisan Market is held on the first Saturday of each month and a vast range of handmade arts and crafts are for sale. In warmer months, the hugely popular food truck Night Markets are held the third Friday of each month. Read the Buggybuddys review on Kalamunda Farmers Market here.
Perth Hills Fruit Picking and Festivals
Depending on the season, there are many fun festivals and fruit picking in the orchards that surround the Bickley Valley. S & R Orchard has many festivals each year, blossom in spring, orange leaves in autumn and their Christmas fruit picking festival in Summer. Core Cider House also offers orchard tours and apple picking, in season. Read the Buggybuddys review here.
Kalamunda Water Park, Kalamunda
Kalamunda Water Park is popular in hot months with families. Throw down a picnic rug on the grass and enjoys pools for all ages, as well as waterslides. Read the Buggybuddys review here.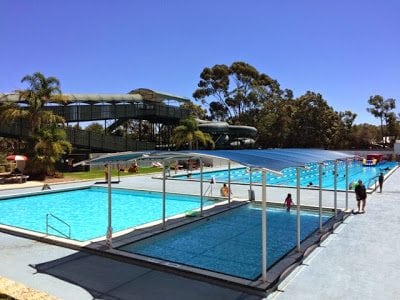 Mini Golf at Masonmill Gardens, Carmel
Masonmill is packed with things to do. From a challenging mini-golf course, to a fun kids playground, fish feeding, a cafe and beautiful gardens, it's easy to spend a few hours here. Read the Buggybuddys review here.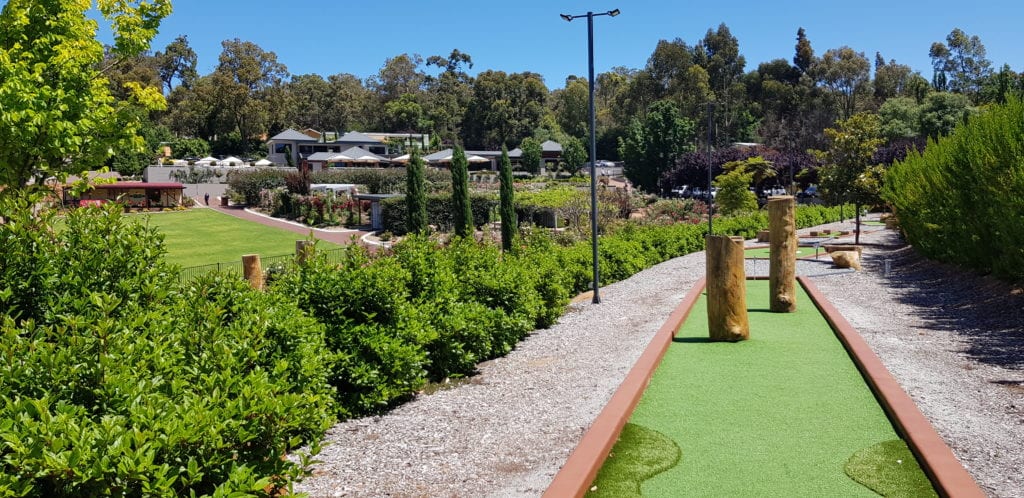 Kid-Friendly Dining in Kalamunda & the Bickley Valley
Kalamunda has lots of kid-friendly cafes. Elevated Grounds Coffee House offers a kids corner. While Jack and Jill is a great spot for a trendy brunch and has a kids menu. Embers, up the road in Gooseberry Hill is a local favourite. The Vault and Kalamunda Hotel are tasty spots for a more substantial meal. The Bickley Valley is teeming with cideries and wineries that welcome families. Find out more in our big guide.
So, what are you waiting for – head to the Perth Hills for a fun filled day out with your family!
Suggested Itinerary for Kalamunda and the Bickley Valley
9am – Breakfast at a Kalamunda Café
10am – Take an esky and browse the Kalamunda Farmers Market (Sunday Mornings)
10.30am – Explore the Kalamunda History Village.
11.30am – A short bushwalk to Lesmurdie Falls.
12.30am – Drive around the Bickley Valley wineries, stopping for lunch.
3.30pm – Mini Golf at Masonmill.
Have we missed your favourite family friendly Kalamunda or Bickley Valley spot? Let us know in the comments below!
Get more information on the Kalamunda and the Bickley Valley on the Experience Perth Hills website.
Find more things to do in Perth here.