,Siena's of Leederville is a large family-friendly Italian restaurant with a playroom to keep the little ones busy located in the heart of bustling Leederville.
This is a great spot for casual family dining. There is a definite Mediterranean atmosphere, with statues and wall murals in this theme. Miss 4 was very taken with a statue with an urn and a nude bottom near our table!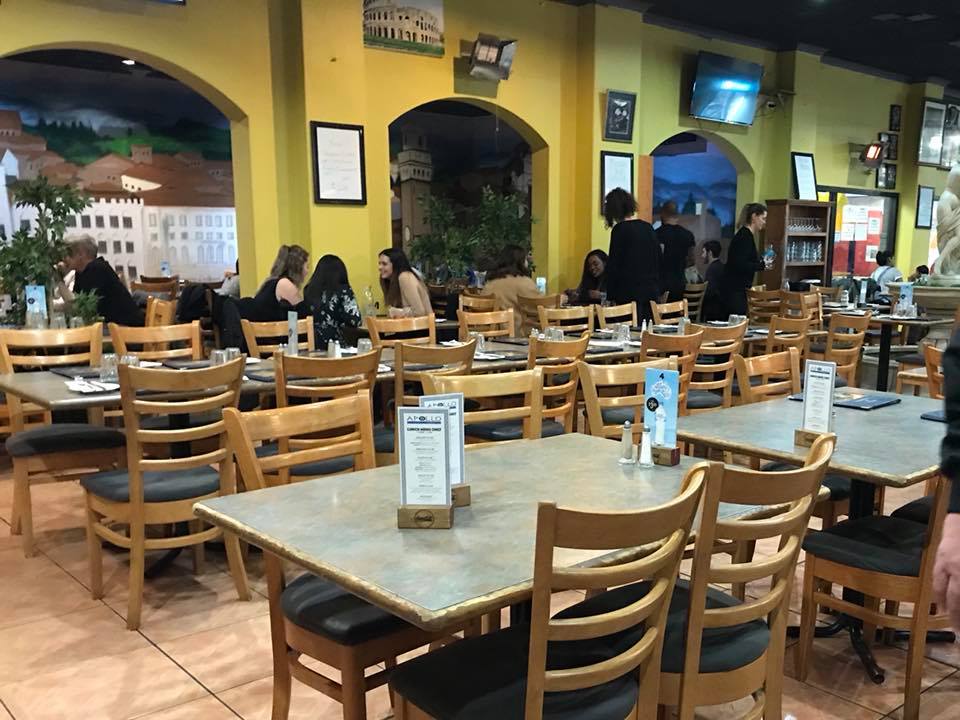 The kid's menu at Siena's includes nuggets and chips, fish and chips, pasta and pizza options for $9.50. Add a soft drink or juice and a scoop of gelato for $13.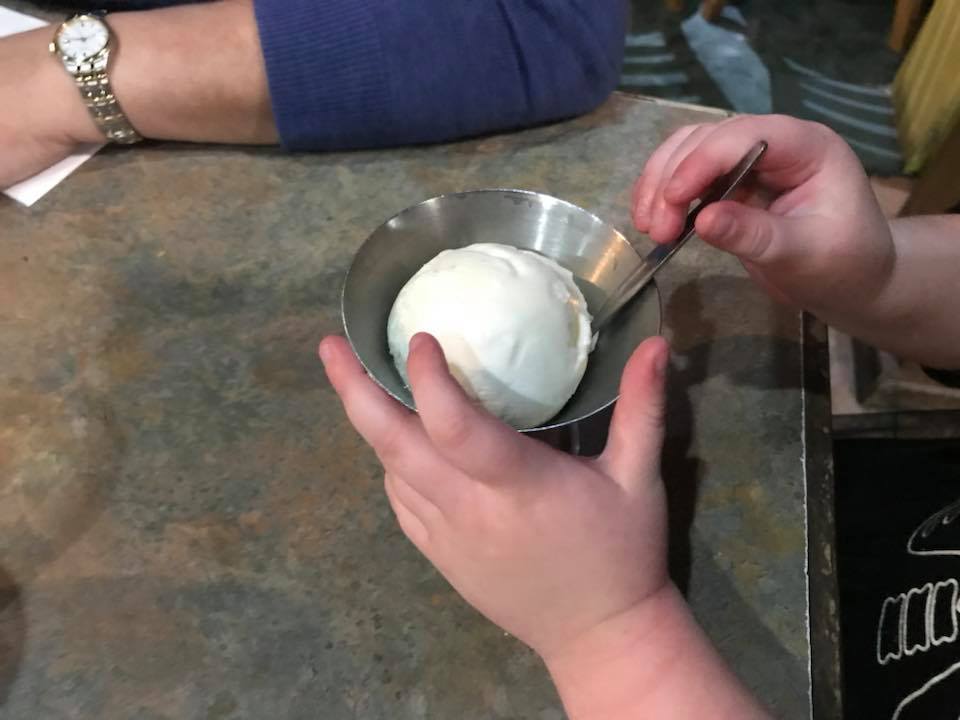 Miss 4 wanted the nuggets, which arrived with a generous amount of chips and four nuggets with sauce on the side.
Being a cold night, hubby and I opted for a pasta option of a carbonara and a lasagne. The carbonara came with lots of creamy sauce full of bacon, while the lasagne was packed with meaty tomato sauce and tender layers of pasta. It's not fancy food, but it's good value and it's tasty. On a normal night, these cost around $21.50 and $23.50 respectively, but on special nights they're $15 each.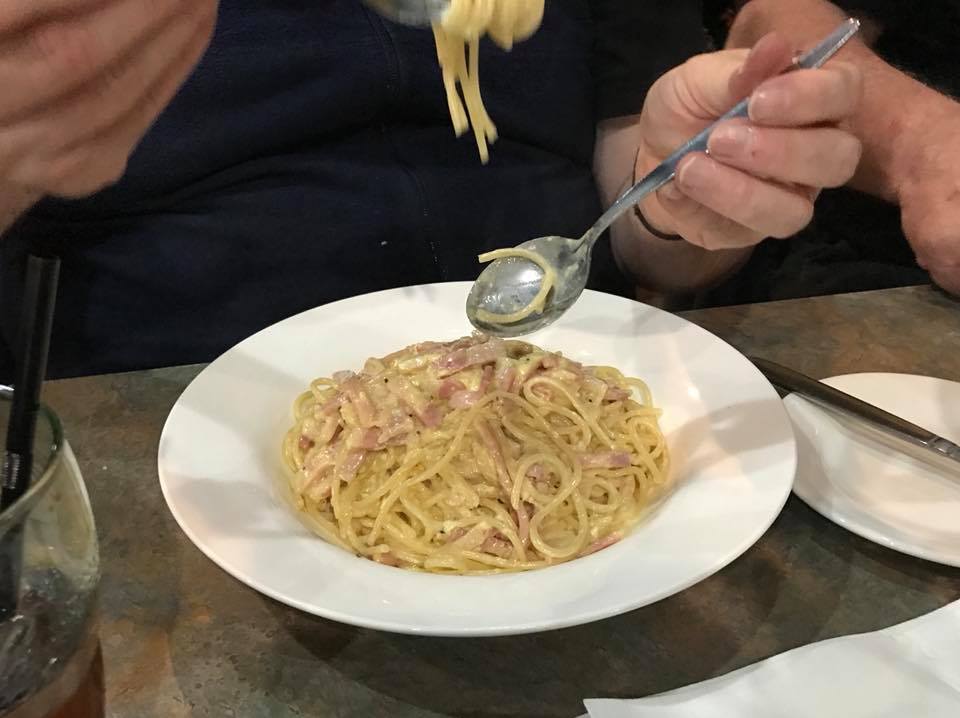 Family with us also ordered the antipasto board and some garlic bread. The board came loaded with salamis, mortadella, cheeses, olives and crackers. While I didn't get to try this, I did try some garlic bread. Yum! Crusty Italian style bread with lots of butter and garlic.
A kids playroom is located towards the rear of the restaurant. This has a glass wall so you can keep an eye on your little monkeys while you dine. It is kitted out with soft flooring, a climbing structure, foosball table and tv screen showing kids movies. Miss 4 had a ball running around with other kids. She loved the foosball table, although we never ended up putting in any coins, and playing on the roller while watching a DVD of Frozen.
Because the restaurant is bigger, they can accommodate larger groups. Perfect for those relaxed family get-togethers or dinner with friends! We have been along as a group of around ten or so before with the kids, and we were easily fitted in close to the play area.
If you're able to enjoy a tipple, Siena's also have an extensive wine list, or they offer BYO wine with a small corkage fee of $4. While I didn't enjoy any wine tonight, the family who did said the Monkey Bay sauvignon blanc on the menu was excellent.
*** UPDATE ***
As of July 2019, we have noted the play room at Siena's of Leederville has had an update. We went out for dinner for my birthday and discovered the football table has gone, replaced by a reading corner.
Wall mounted toys for toddlers are available in addition to reading and number charts for slightly older children.
The play structure stands just as it always has, keeping energetic kids busy. But these new additions are a welcome change. My Miss 5 enjoyed reading a book and checking out the new wall mounted toys in addition to playing on the indoor playground.
The children's meals are just as good as ever. Miss 5 selected her usual chips and nuggets. She's nothing if not consistent! We always finish off with a refreshing lemon sorbet.
This visit, we ordered the delicious wood-fired pizzas. If you peep over the counter at the front of the restaurant you can see the pizzas go into and come out of the huge oven. Something that fascinates Miss 5 each time we visit.
If you're looking for a family friendly place for dinner, Siena's of Leederville is a great spot to eat. The food is consistently good and children always have fun in the play room.
Siena's of Leederville
Located at 115 Oxford Street, Leederville.
Siena's is open seven days a week, Monday to Friday from 11.30am to 3pm, then reopening for dinner at 5pm to 10pm, and Saturday and Sunday from 11.30am to 10pm.
To view the menu before going, check out the website.