Perth City Farm Cafe – This morning we visited Perth City Farm Cafe, a garden oasis near Perth CBD. The gardens were gorgeous, full of flowers and herbs, and abuzz with busy bees.
Perth City Farm has been running for over 20 years, since it was established in 1994 by environmental organization the Men Of The Trees, as a thriving community garden project based on permaculture, education and the arts.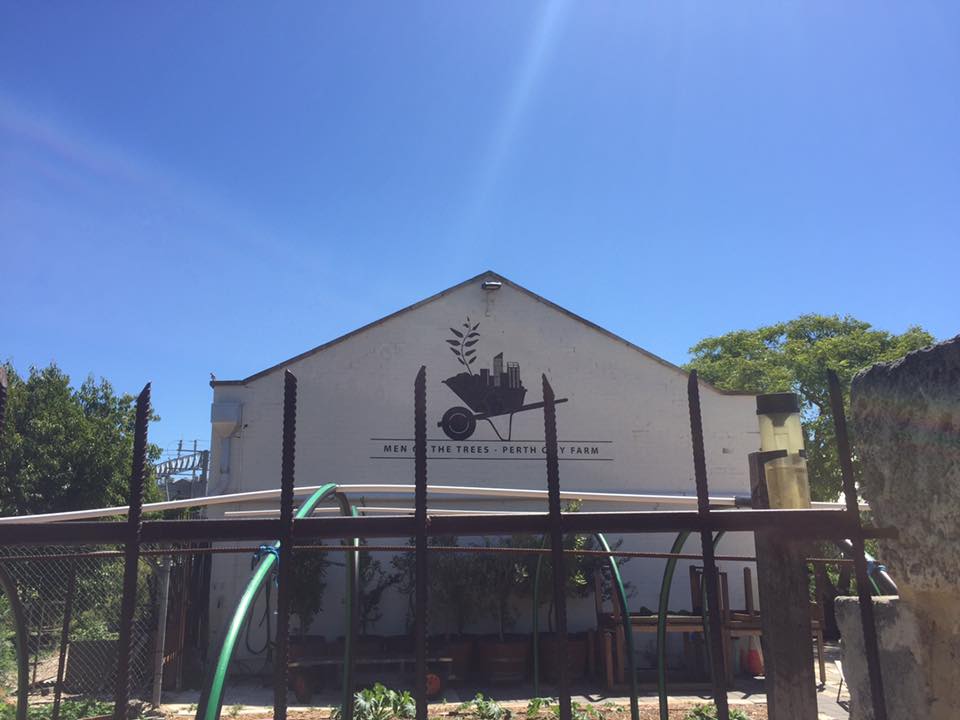 My Little Miss enjoyed looking for the mosaic art work throughout the gardens, and learning the names of different plants and flowers as I identified them.
We smelled herbs such as mint and lavender, and she admired the sunflowers and olives.
We had cake and a dirty chai at the cafe, Little Miss picking a beautiful generously-sized slice of chocolate beetroot cake, and I chose a huge chocolate brownie that was packed with walnuts. Both yummy! The chocolate brownie was moist and delicious. The dirty chai was hot and fresh, and did not taste like it was made with syrup or sugary chai mix like some places. Probably the best I've ever had!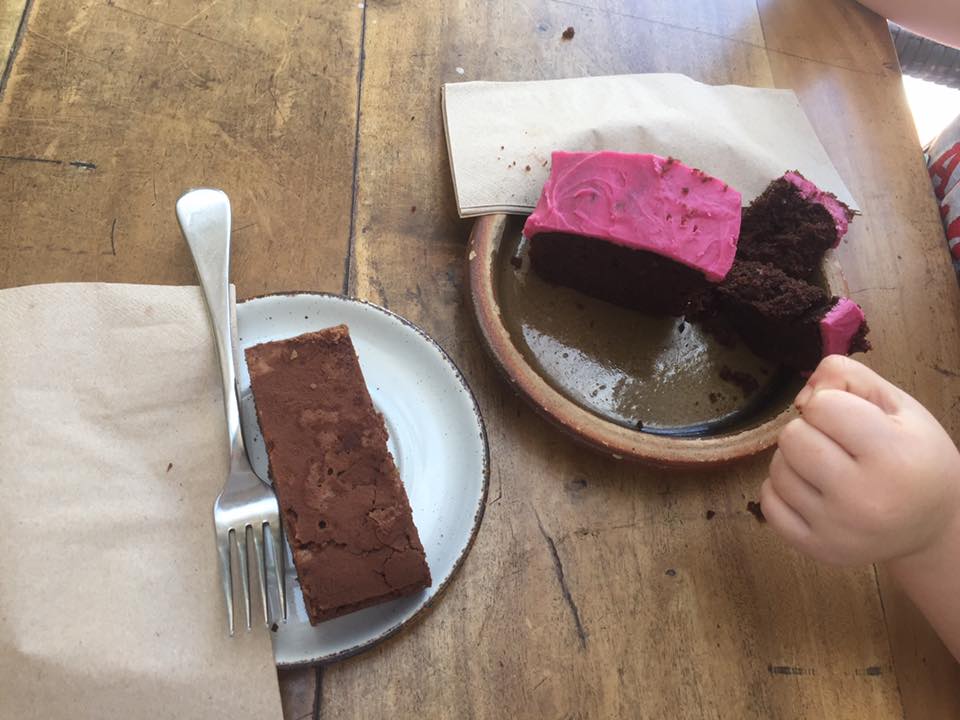 We found the staff super friendly. The staff member who served us has kids of her own, and was understanding of what it's like dining with children. She was more than happy to put my chai in a takeaway cup in case we had to cut and run if Miss got restless.
We explored the garden some more after eating and met the chickens that supply some of the eggs to the cafe. They look like they have a very happy life.
It's well worth stopping by. If you don't have access to a big garden at home, it's a great place to show your kids where fruit and veggies, herbs and eggs come from, and to enjoy a tasty snack, lunch or breakfast.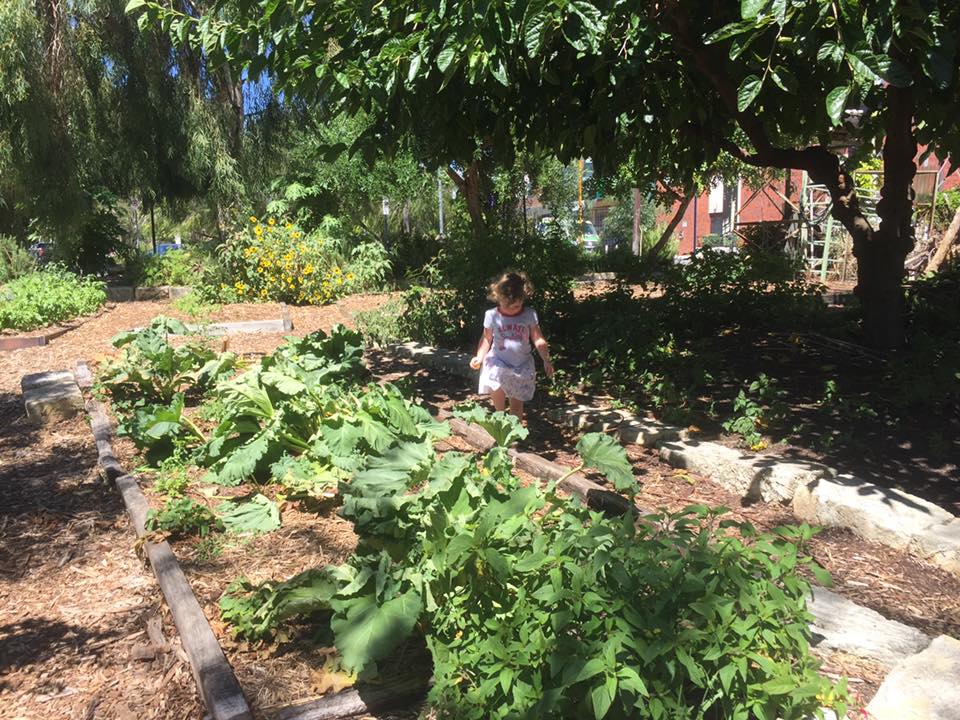 Perth City Farm volunteers love educating children from primary age through to high school and TAFE students on the benefits of gardening, recycling and other aspects of permaculture. Tours and workshops can be arranged and designed to fit class curricula as needed. As Perth City Farm develops more, they plan to offer workshops for everyone of all ages. See their website for more details on arranging a tour or a workshop.
Perth City Farm Cafe is located at 1 City Farm Place, East Perth, just in from Lord Street.
Perth City Farm Cafe is open from 7am to 3pm Monday to Friday, and 7am to 12pm Saturday, closed on Sunday.
A Yellow Cat stops just outside if you choose to take public transport, or there is a small amount of pay parking in the bays out the front.
Perth City Farm also holds a Farmers Market every Saturday in their courtyard from 8am to 12pm. They have their own stall selling goods from their farm door, as well as inviting other sellers of organic, biodynamic and environmentally-friendly wares to join them.