Family Friendly Events for June
We have a great month of family events coming up in June. Winter has arrived. So now is a great time for cozy indoor activities and muddy activities outside. If you're looking for family-friendly events and activities for the month of June, then Buggybuddys has you covered! Check out our list of fun events around Perth including live performances, sports events, festivals and more for the whole family.
YORKids – A Winter Adventure
Let the kids loose at YORKids – A Winter Adventure this WA day long weekend with 20+ activities on offer across the town. From magic shows and tiny door discoveries to roving bands and camel rides – YORKids has something for every little and their bigs!! Load up your favourite playlist and take a trip to YORKids this June long weekend and choose your own Winter adventure. YORKids is delivered by the Shire of York, with grant funding assistance from Sports Australia. Check out the full program here or give the Visitors Centre team a call on 9641 1301 to help you plan your YORKids Winter Adventure. Event Details Time: 10- 4pm Date: Saturday 4 & Sunday 5 June Venue: York Parks, Businesses, and Town Hall Cost: Free Enquiries York Visitor Centre Phone: 96411 301 Email: info@york.wa.gov.au Website: www.visit.york.wa.gov.au Event Date(s)
Saturday 4 June 2022
Sunday 5 June 2022
visit.york.wa.gov.au www.facebook.com/events/450913630171816
Magical Park
Roam with dinosaurs or robots, learn about recycling, explore wild animals – all in your local park! Using a phone or tablet, the Magical Park app uses augmented reality to combine the great outdoors with mobile gaming. Perfect for ages 6-11, games are both fun and educational. Magical Park is FREE to play anytime across three City of Stirling parks from 9 April -9 June 2022. Download Magical Park from either the App Store or Google Playstore
Important information
FREE to play
No In-App Purchases
No In-App Advertising
Players run on average for 1.45km during 45min of gameplay
Low mobile data use (3-10MB per game world
Where to play
Alexander Park – Menora
Millet Park – Innaloo
Camberwell Park – Balga
Carnival Fever Perth
Carnival Fever is bringing the FUN this WA Day Long Weekend.
​​All rides and entertainment are included in the entry price.
​Online Sales Our Best Value Deals Tickets: $26.00 Per Person +bf Group of Three: $69 +bf Group of four: $89 +bf
Crafty Kids Event
Come join us with your little ones for a morning of stories and craft activities with Brockman Community House. Recommended for kids aged 5yr & under.
Wednesday 2 March – Recycle and Reuse
Wednesday 6 April – Easter
Wednesday 4 May – Mother's Day
Wednesday 1 June – Messy Play
This event is FREE. There is no need to book or register but please check in WASafe app when you arrive to the event.
Feel free to come and go anytime throughout the activity.
Bringing Up Great kids
Bringing up Great Kids (BUGK) is a reflective, mindful, respectful program that provides parents with an opportunity to reflect on their parenting journey This is a six week online course to support dads, mums, and carers to learn more about the origins of parenting, child brain development and its influence on their thoughts, feelings and behaviour. Understand how to respond to children's feelings and needs and much more. This is an interactive online program with video and audio acesss a requirement to participate. To register phone Cockburn Parenting Service on 9411 3855 or email parenting@cockburn.wa.gov.au Suitable for parents/carers of children up to 12.
Picture this in Plastic
Join the City of Kwinana and learn about the impacts of plastic on the environment. Meet our community waste engagement officers and be inspired by nature to create a piece of waste free art out of discarded plastic waste. Held at our Sustainability Zone, Kwinana Marketplace (outside Big W). This event is part of our Living Green Program. For more info about the program go to www.kwinana.wa.gov.au/majorevents
Koolangka Waabiny (Noongar language storytime)
Join Rickeeta Walley on Whadjuk boodja on the first Thursday of the month to celebrate Noongar stories and language in interactive sessions for early learners. This weekly program introduces simple Noongar language, engaging children's imaginations through the use of traditional storytelling and creative play. Thursday 10:15 AM – 10:45 AM Emma Hewitt – 9364 0333
Creators and Thinkers – Seed Bombs
Create a colour explosion with seed bombs
Come along and get your hands dirty making seed bombs and building paper pots ready for planting. What to bring:
Wear old clothes – things will get messy!
For ages 7–12 years. Bookings are essential. Click here to book via Eventbrite. Please arrive by 3.50pm for a 4.00pm start time. Visitors to the City's libraries will be required to follow public health measures as specified by the WA Health Department. Please note that children between 6 and 12 years old must be accompanied by an adult, or older sibling (13 years and over).

Earth Carers Course
Ever wanted to know exactly where your waste goes, or how to run a low waste household? Do you want to compost like a pro or get the secrets to green cleaning? Join us for the City's Earth Carers course. We will uncover the mysteries of waste on a global, national and local level. We will get hands on with waste with interactive sessions, behind the scenes tours and field trips, workshops, demos and giveaways. The course runs for five sessions starting on Thursday 2 June 2022. Peg Davies (Lessen with Peg) has worked in the waste industry for several years. Peg's experienced in all things waste, from organics to plastics and litter. Her informative, interactive and friendly workshops will answer all your questions. You will also hear from the City of Cockburn's Waste Education Team. Light supper is included in evening sessions and morning teas in Sunday sessions.
Thursday 2 June 6pm-8.30pm South Lake Ottey Centre
Introduction to waste: The history of waste, where exactly does your waste go now, and why do we have so much of it?
Sunday 5 June 9am-12pm Henderson Waste Recovery Centre
Tour of Henderson Waste Recovery Park: See what the City of Cockburn is doing with your red lidded bin waste (and check out the Reuse shop – it's a favourite with Earth Carers!).
Thursday 9 June 6pm-8.30pm South Lake Ottey Centre
Reducing our impact: Let's get intimate with waste! Look into various future options for WA's waste. Explore recycling and sorting in depth. Take waste reduction into your household with decluttering, conscious consuming and changing habits.
Sunday 12 June 9am-12pm South Lake Ottey Centre
Organic waste: Learn everything you need to get you up and running with your own composting and/or worm farm system. Plus you will learn about community gardensm sharewaste and other options.
Thursday 16 June 6pm-8.30pm South Lake Ottey Centre
Share and Celebrate: Find out what you can do in your community and where to go with your newfound knowledge! Last but not least celebrate our final session together!
Tickets $20
The course is available to City of Cockburn residents and non-residents. You need to attend 3 out of 5 workshops to receive your Earth Carers Certificate.
Tuning in to Teens
Tuning in to Teens is a free online parenting program for parents/carers of pre teens and teens. The six week course focuses on understanding your teenager and helping them with their emotions using the skills of emotion coaching.
Limited spots available.
To register, phone 9411 3855 or email parenting@cockburn.wa.gov.au
Suitable for parents and carers of children 12 – 18 years. Register for Turning into Teens
Kids Yoga at Lakelands
On the first Friday of each month, at 9am and opposite Muffin Break, the 30mins activity is hosted by local yoga instructor, Blaire.
Don't forget to bring your own mat and towel on the day!
Friday Night Chillz
Come and chill with the Youth Team at Mandurah Skate Park and join in on a range of activities and competitions! Transport leaves The Billy Dower Youth Centre at 3.30pm and returns 6.15pm.
Date: Fridays (begins Week 2)
Time: 04.00pm – 6.00pm
Location: Mandurah Skate Park (Bus leaves Billy Dower Youth Centre, 41 Dower Street Mandurah @ 3.30pm)
Age: 11-17
Mullewa Muster and Rodeo
Rising Lotus
Featured at the first ever Coogee Live 'Rising Lotus' by Tom Muller is a captivating light and sculptural art installation at Omeo Park, North Coogee. This was a crowd favourite in the inaugural Coogee live so don't miss your chance to revisit this ephemeral piece again! Tom Muller discusses how Rising Lotus is about the dichotomy of East and West and how we integrate them, "The works are also to do with the polarity of ideas, like travel and escape. All the objects take you to a place, some way or other. We look to the East for internal peace which is contrasted with the West's ambitiousness."
Herdsman Lake Discovery Centre Saturdays
We are now open to the public on Saturdays from 9am until 2pm! Grab your Saturday morning coffee from Twitchers coffee window, browse the gift shop, find out about upcoming events, learn more about wildlife from native animal exhibits, and explore the wetland boardwalk. The $5 admission fee supports the continuation of the centre and its environmental education programs.
A Stitch in Time
Thread a needle and learn how to make your own little sampler to take home.
Did you know a mushroom could be used for darning? Had you ever heard of a running stitch? Visit the museum and look at some of the collection of sewing tools and learn how each was used. Some children's samplers or better known as embroidery work will also be on display. You will be able to draw or trace your own design onto a piece of hessian, thread a needle, and shown how to do the dolphin stitch around your design. All samplers can be taken home. This could be the start of a new hobby for you.
Free Community Tree Planting | Carine
Street trees play an important role in the places we choose to live, work and play. Our tree planting program aims to encourage residents and families to participate in community tree planting events across the City!
We invite you, your friends and family to attend your local event or join the program by becoming a volunteer tree planter or volunteer tree captain. Planting is followed by a free sausage sizzle and leaf composting workshop for participants
If you are a resident who has a street tree planned for the verge alongside your property, don't forget to select "leaf composting workshop" and "after-care pack" – by participating, you are eligible for an after-care pack for the new trees and the opportunity to learn about leaf composting.
Please be aware that events are subject to be rescheduled or cancelled due to bad weather or COVID-19 restrictions.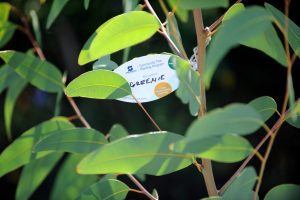 Livelighter WA Day Family Fun Day
Celebrating WA Day with fun for all the family at ManPAC! FREE COMMUNITY EVENT Set to entertain the whole family with an exciting lineup of activities and attractions. Also featuring Heartfelt Sewing with Kreations by Kerry and Audioplay a new form of digital entertainment for kids. This event would not be possible without the support from Healthway promoting the LiveLighter message, we are keen to support our community to change the food and physical activity environment. Our wonderful friends at Anglicare WA and the Friends of Mandurah Performing Arts Centre (FOMPAC)
Pinjarra Festival
We wanted you to know that, following the easing of some COVID-related restrictions, The Shire of Murray's biggest public event of the year, the LiveLighter Pinjarra Festival WILL take place this year. Barring any significant changes in the public health advice, we'll be back in the beautiful grounds of the iconic Edenvale Heritage Precinct and its surrounds, on Saturday 4th and Sunday 5th June which is the Western Australia Day long weekend. We'll have a full stack of music, more than 100 market stalls, free kids' activities, displays, workshops, amusements and more. We've got much less time to organise it than in previous years because of the impacts of COVID-19, but the team are working flat out to bring the event to life, and we'll keep this page updated as more details become available. For now though, mark your diaries; the LiveLighter Pinjarra Festival is BACK and we can't wait to see you in June.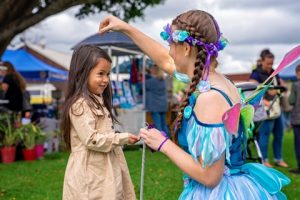 National Tree Planting Day 2022
Join us on June 5th for our annual National Tree Planting Day event for a fun-filled morning of planting and help enhance biodiversity in Bibra Lake Reserve. Please wear long pants, enclosed footwear, a hat and wet weather gear if needed. BYO water bottle. BYO gloves where possible. This event is on the Eastern side of Bibra Lake. Please park at the limestone Bibra Dr carpark, between the Parkway Road round-a-bouts. This is a free event, registration is required. Register for National Tree Planting Day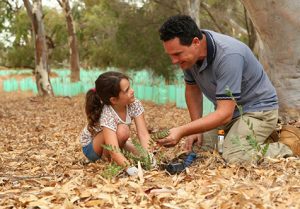 A Good Day in WA – WA Day Festival 2022
A Good Day in WA – WA Day Festival Fremantle! A cultural explosion of world culture and the arts and celebrating our unique WA Community.
Storytelling with Shaun Nannup
We invite you to join Shaun Nannup of Wisdom in Your Life for an evening sharing Noongar stories on the banks of the Bilya (river) at Goolugatup Heathcote . Sample Yongka (kangaroo) stew and damper as you sit around the fire and listen to the wisdom of this Boodja (Country). 31 May 2022 5:30 PM – 7:30 PM 07 June 2022 5:30 PM – 7:30 PM Free – Book your spot!
Storytime with Grandma Rosie!
Grandma Rosie was one of the founding members of this beautiful place called Perth City Farm. For 28 years Rosie has been working her magic to create this beautiful haven in the middle of a bustling city.
At Perth City Farm, we are kind to each other, ourselves and the Earth. We welcome and include all; inviting visitors to pause and reconnect with themselves, others, nature and spirit.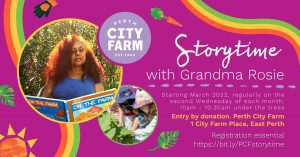 Star Readers Book Club – Escape Room
Can you evade the pirates and escape the island?
This month explore the genre of crime and mystery books. Get caught up in stories of solving puzzles and decoding clues in a time frame. You will work as a team to the crack the mystery and escape from a group of pirates who have taken over your island! The room is now your 'island' and you can only escape if you find the keywords that will open the door to freedom! The pirates have set the code, you don't have much time! Are you ready for the fun? Ready, set, go! For ages 8-13 years. Bookings are essential. Click here to book via Eventbrite. Please arrive by 3.50pm for a 4pm start time. Parents please note that children aged between 6 and 12 years old must be accompanied by an adult, or older sibling (13 years and over). Star Readers Book Club is an after school program for children who love reading and want to explore the library. Sessions run at Amherst Village Library on the second Friday of every month. Bookings are essential and open 3 weeks before the session date.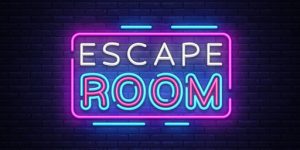 STEM – The Science of Flight
Hey kids, ever wondered how birds fly or how planes stay in the air? In this workshop we will investigate the powerful forces that enable flight. Experimenting with lift and thrust and the peculiar effects of gravity, children will race planes, test gravity and experience firsthand the usefulness of Bernoulli's principle. Sponsored by the Department of Jobs, Science, Tourism and Innovation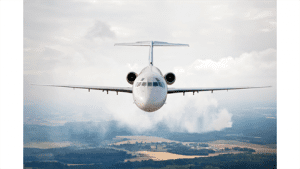 Melville Free Skateboarding Clinic
Beyond Skate are running free Skateboarding Lessons at Melville Skatepark. Skate Clinic – All Skill Levels
Suitable for first time skateboarders and those wanting to continue on with participation and building new skills.
The basic skills of skateboarding are provided as well as reinforcement for those who may have already participated in these events.
All levels and ages are welcome and skateboards and helmets are available if needed.
Jam Sesh – Best Trick – Leeming Skatepark
Come down for a roll with the Beyond team.
Hang out and skate, listen to music, work on some new tricks, hit up the transition, banks, flat rails, manny pads, have a few games of skate or just cruise around.
Some prizes will be given out for best tricks.
Some spot prizes given out
Suitable for skateboarders who can at the very least roll around unassisted.
Strange Festival
17 – 26 June 2022 | 4pm to 10pm (some installations available to view all day, every day)
Parenting with Mindfulness
Parenting with mindfulness is a 3 week parenting group to support your parenting. Mindfulness is about being in the present moment, using breath and focused attention to relax the body and mind. Take the time for self care to support yourself and your family. This is a face to face group held in Coolbellup. Suited to parents/carers of children 0-18 years.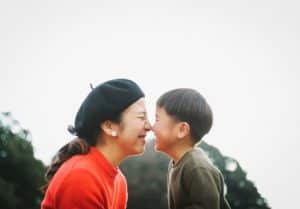 Kanyana Wildlife
Wildlife talks from Kanyana at Lesmurdie Library during Storytime. Christine Bazen is a volunteer from Kanyana. She has a wealth of experience regarding caring for out native animals. She will be bringing along some animals as part of the presentation. Bookings essential
Q&A with Telethon Kids: Supporting Children with Developmental Differences
Join Telethon Kids Institute's, Professor Andrew Whitehouse – Director of Clinikids and Autism expert – and Professor Desiree Silva – Co-Director of The ORIGINS Project and, ADHD and Anxiety expert – as they discuss early childhood development. The Q&A session will explore how to support children with developmental differences, offering opportunity for further questions and discussion. This event is free with bookings required on Ticketbooth. For further information call 9400 4751
Bring the Magic of Pre-Kindy Home
Ever wondered how to bring the magic of Pre-Kindy home to extend on the wonderful experiences you see on Facebook and Early Works? Want to know more about the benefits of play and how to incorporate them into your routine at home? Tara, has you covered, with over 10 years' experience as an Early Childhood teacher Tara has the tips and tricks you can use at home to engage in play with your child. Suitable for Parent and Carers of children ages 2-5 years.
Pre-Schoolers Morning
Free morning of live entertainment with lots of fun, games & songs to dance to, followed by a Meet 'n' Greet and craft workshop.
This event occurs on the 3rd Wednesday of every month unless otherwise stated.
Kin Harmony Week Celebrations
Join us for a fun morning where you can celebrate cultures through the arts. We will have different types of workshops to better appreciate culture. Bollywood Dancing and Flamenco dancing workshops, plus Visual Art classes with an African flare. For any further queries or to register attendance, please contact Grace or Veronica on 9388 7455.
Mens Positive Mental Health for Positive Parenting
ConnectGroups is pleased to present their FREE Men's Health Week event focusing on men's positive mental health for positive parenting. Come and listen to two speakers share their stories about mental health recovery, their experiences, fathers' roles, and the imperative of a father's positive mental health in order to be present as a positive parent for their children. The event will include story-sharing from the two speakers, followed by Q&A, and will conclude with a networking session for those attending in-person. This is a great opportunity to learn about men's mental health initiatives, and to meet with others working in the space of men's health and wellbeing. About the Keynote Speakers: Liam Sorrell has a passion for supporting Dads across Australia and, in particular, regional communities. Liam will speak about his experience as a father of two living in a regional community and his establishment of the Australian Dads Network which currently supports over 2,500 Dads by providing much-needed connection. ndy Pittway will speak openly about supporting his son's clinical depression while also struggling with his own. Andy now dedicates his life to promoting mental health awareness and education by sharing his story, journey, and lived experience to address stigma. Online Zoom attendance also available. Cost: Free! ConnectGroups – info@connectgroups.org.au – 9364 6909 Reserve your space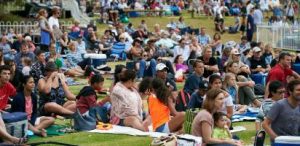 Understanding Children's Behaviour: Free online webinar for parents
Understanding your child's behaviour is an online webinar for parents and carers of children up to 12 years. This webinar will help you understand what is happening for your child when their behaviour is challenging and how you can help your child with their feelings. Please include your name, and contact phone number to register. Register for Understanding Children's Behaviour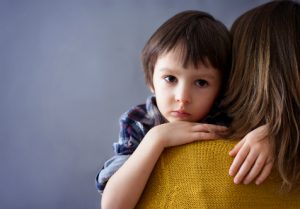 Parent Information Sessions : Successful Toileting
Child experts from the Parenting Connection team will be providing families with free information sessions
EveryWoman Expo 2022
Treat yourself at the EveryWoman Expo! See over 200 businesses featuring health, beauty, fashion, food, love, lifestyle, fitness, spiritual solutions and more. Popular attractions include fashion catwalks, empowering seminars, cooking demonstrations, beauty advice, psychic readings and more!
Get your daughters, mums and girlfriends together for the year's fun day out!
Perth Autumn Home Show
WATCH THIS SPACE as we send updates about features, speakers, exhibitors, new products and finer details as we get closer to the main event!
Join the Perth Home Show Club here to receive emails packed with new products and exclusive deals straight to your inbox!
Helping Minds Workshop
You are invited to this FREE workshop to help understand the signs and symptoms of common mental health challenges with HelpingMinds, Western Australia's pre-eminent mental health services and carer support organisation. Bookings required.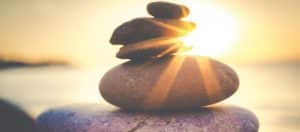 Freestyle Now BMX Stunt Show at North Pinjarra
Join us for this BMX Stunt Show with Freestyle Now at Carcoola Primary School!
The riders from Freestyle Now will be putting on a fantastic show.
Food and drink available for purchase, all welcome!
Music @ the Library – WA Contemporary Youth Orchestra
Come and enjoy the music created by these talented youngsters. The WA Contemporary Youth Orchestra are a group of young musicians (many from the City of Melville) who practice and perform together lead by talented conductor and teacher Fay Junyang Gao. WA Contemporary Youth Orchestra Introduction (WACYO) The Western Australian Contemporary Youth Orchestra is the youngest youth symphony orchestra in Australia and the only symphony orchestra in Australia where all participating teenagers and children are of Chinese descent. It takes "harmonious co-connection for a promising future" as its goal, and plays a crucial role as a friendship bridge between China and Australia. It will become a symbol of young talents in WA, and demonstrate the vigorous and outstanding spirit in the next generation of Chinese Australians. During the difficult times of 2020 due to Covid-19, a group of young musicians and their parents in Chinese Mums Association WA have come together and established a contemporary youth orchestra in the City of Melville. Regular practices and trainings have brought the children together and provided a platform for them to connect and communicate throu a different form. After nearly one year on-line performing during the Covid pandemic, in September of 2021 the local music teachers and local small businesses became the main sponsors to help the children to establish their own orchestra as a formal local orchestra. The orchestra has two major parts, including the modern juvenile symphony orchestra and the junior choir. It will present a unique modern symphony performance with modern music and classical elements collision in different music and cultural forms, such as the following popular music pieces. Free – bookings essential Phone Library staff on 9364 0150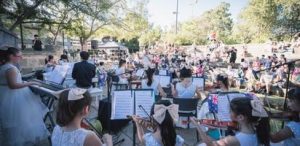 Melville Midwinter
Wander and wonder through eight live performance stations featuring song, spoken word, visual arts and dance, with a special grand finale performance by the river. PAUSE | STOP | BEGIN AGAIN After the success of the inaugural Melville Midwinter in 2021, we're excited to welcome you back for an evening of song, dance, visual art and spoken word performances at Dyoondalup Point Walter. Inspired by the notion of illuminating the darkness and nurturing new life, this year's event will encourage the community to pause, stop and begin again, creating space for reflection and the emergence of new inspiration. As the celebrations unfold, traverse your way through the lantern-lit path beneath the stars; treat yourself to some mulled wine, hot chocolate and winter foods; make your way through eight performance stations; enjoy a grand finale and join in on an evening swim off of the Point Walter jetty. Leading the musical line-up for the second annual event will be nationally renowned Fremantle based musician, David Hyams, who across a series of curated musical stations and roving performances will set the tone for the celebrations alongside some of West Australia's most talented artists, including Naomi Pigram and many more to be announced. As part of the spoken word component of the midwinter program, three of WA's top poets including Scott-Patrick Mitchell, Miriam Wei Wei Lo and Gillian Clark, will be running a series of four workshops in the lead up to the event, where community members will compose their own poetry, and refine their presentations for their chance to perform at one of the stations on the night. The City of Melville has commissioned new work from poet Nandi Chinna for the evening's finale on the foreshore, which will culminate in a song penned by local community member Megan Ugle, written as part of the midwinter 2021 series and perfectly arranged by Hyams with a supporting strings section. Make sure to dress warmly. All ages welcome. Bring your bathers and a towel. Event schedule: 5.00pm: Acknowledgement of Country, roving performances, winter food stations 6.00pm: Performance stations begin. 7.15pm: Finale performance. 7.30pm: Swim from jetty to shore! You can register to keep up to date with performer announcements, parking and weather details relating to Melville Midwinter. Register for updates City of Melville Customer Service | 08 9364 0666
Cultural Awareness and the Six Noongar seasons
Elder Neville Collard will provide an interesting introduction to the Six Noongar seasons. Beginning with a welcome to country and talking about his experiences as a young Aboriginal boy. He will then share about how Aboriginal people follow the changes in weather and country and follow up with discussing the changes he has witnessed around Western Australia. Bookings essential
Helping Minds – Raising Resilient Children Workshop
This 1.5 hour workshop will explore what mental health and challenges are and how they look in young children. It will also cover emotional check-ins, mindfulness, having a healthy lifestyle and where to get help if needed. We will give you all the tips needed to raise resilient children.
You must register to attend this event. Tea and coffee provided.
Setting Limits Online Workshop
Children need their parents to create healthy boundaries with warmth and authority. This workshop will help your children thrive; you'll learn how to set limits in ways that lay the groundwork for connection and cooperation.
Setting limits with children doesn't have to be a power struggle. Parenting by Connection gives you simple tools that allow you to set healthy limits in a way that builds cooperation and closeness in your family. In this 2 ½ hour workshop learn some insights on how to be a calm, warm and confident Limit Setter. Suitable for parents and carers of young to primary aged children.
Packed with Goodness Presentation
Join us for this free healthy lunchbox education sessions for parents of Western Australian primary schools. The sessions are 90 minutes in length and cover the following topics:
The importance of fruit and vegies for kids
Tips for packing a healthy lunchbox
Healthy alternatives to pre-packaged snacks
Label reading
The best drink choices for kids
Each parent will receive a free resource kit to take home, packed with information and goodies to get started. If you would like to book a Packed with Goodness session at your school contact nutrition@cancerwa.asn.au or seek further information on our website crunchandsip.com.au There will also be a door prize so sign up today! Free – bookings essential Phone Library staff on 9364 0150
Harvey Library Centennial Celebration
Harvey Library 100 years!
Join us for morning tea to celebrate the Library's 100 birthday. The celebration will be combined with the annual Biggest Morning Tea to support Cancer Council. Let's get together, enjoy some tasty treats and help build a cancer-free future. Date and time: Tuesday, 24 May 2022 from 10am to 11.30am. Cake cutting at 10.45am, auction at 11am. Location: Harvey Library. For more information, please contact the Library on 9729 0390.
Creators and Thinkers at Knowledge Centre – Rubber Band Powered Car
Start your engines!
This month young creators and thinkers will make their own windup toy car using recycled materials. Experiment with friction and weight to make the fastest car! For ages 7 – 12 years. Bookings are essential. Click here to book via Eventbrite. Please arrive by 3.50pm for a 4pm start time.
Creators and Thinkers is an after school program running each month at:
Bookings are essential and open three weeks before the session date.
Bedfordale Bush Market
Our markets are held every 4th Saturday of the month from Mar – Nov with free kids activities, food trucks, coffee, fresh produce, local honey & bread. A local market showcasing all that Bedfordale has to offer with homegrown produce, food stalls, art, craft and entertainment. For additional details contact bedfordalemarkets@gmail.com.
Storytellers Festival
The Literature Centre's Storytellers Festival will be held in The Fremantle Library at Walyalup Civic Centre in the heart of Fremantle.
Importance of Play
For parents and carers who reside in the local government areas of Mundaring, Swan, Bassendean & Bayswater.
Play is one of the most important needs children have. It is through play that children do much of their learning and when parents support and engage in play it provides many opportunities for children to learn, grow and thrive.
Parent and community workshop: protective behaviours
Talking about tricky topics: protective behaviours, body safety and abuse prevention Teaching children water safety, road safety and sun safety tends to come naturally to many parents, carers and grandparents. However, personal safety and body safety can be more challenging. This comprehensive parent/carer workshop is filled with real-world examples to educate, equip and empower you to talk with your child about body safety and so much more. You will leave this workshop with up-to-date information, conversation starters, practical strategies and resource recommendations. This event is in partnership with the Roberta Jull Family Day Care Service and is presented by Kaylene Kerr from eSafeKids.
Please note, it is not suitable for children to attend this workshop.
To register for your free ticket please click here COVID-19 information You will be required to check-in and mask wearing is mandatory. If you are feeling unwell we ask that you stay at home. Please note that requirements may change at short notice.