The Old Coast Brewery, found between Mandurah and Bunbury, is an ideal place for lunch or a fun stop on the way to WA's south west. The brewery is on a sprawling 60-acre rural property, where as well as beer, they make their own olive oil. You'll notice the rows of olive trees as you drive up the long driveway to the parking area. The brewery is popular, particularly in school holidays and on weekends – so if you're planning a meal there, it's best to book ahead.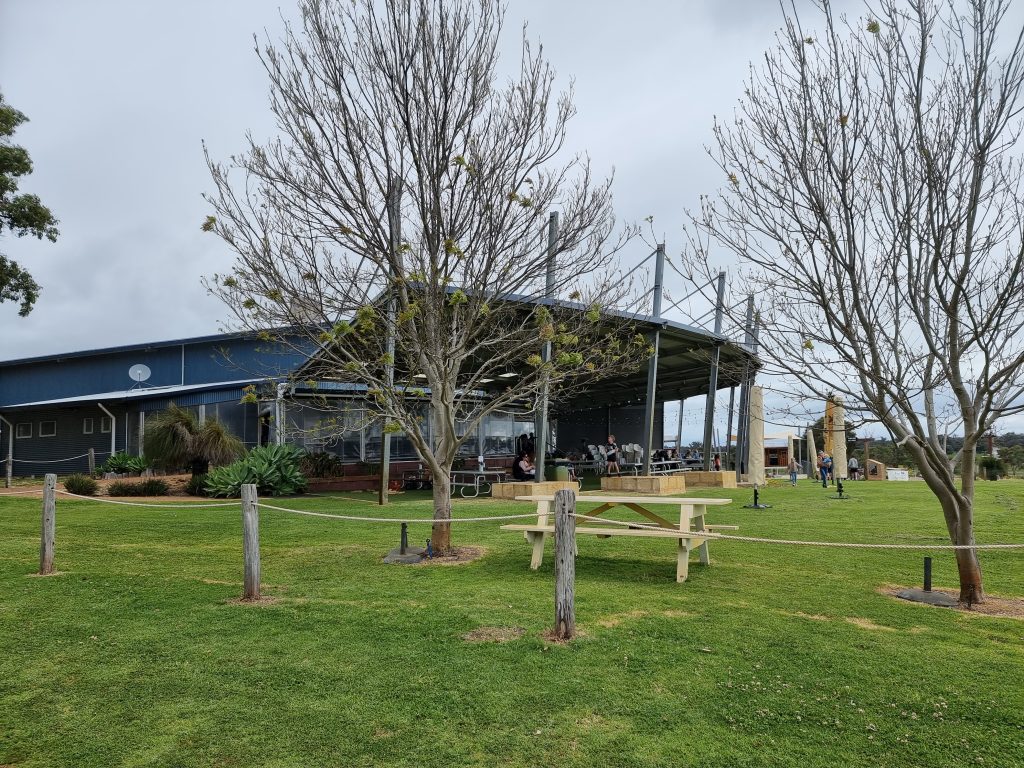 The menu is varied and offers light snacks, main meals (burgers, parmis etc) and wood fired pizzas. There is a dedicated kids menu too. For dessert, there's plenty to choose from in the cabinet. The brewery also has a wide range of handcrafted beers and ciders, plus coffee and tea too.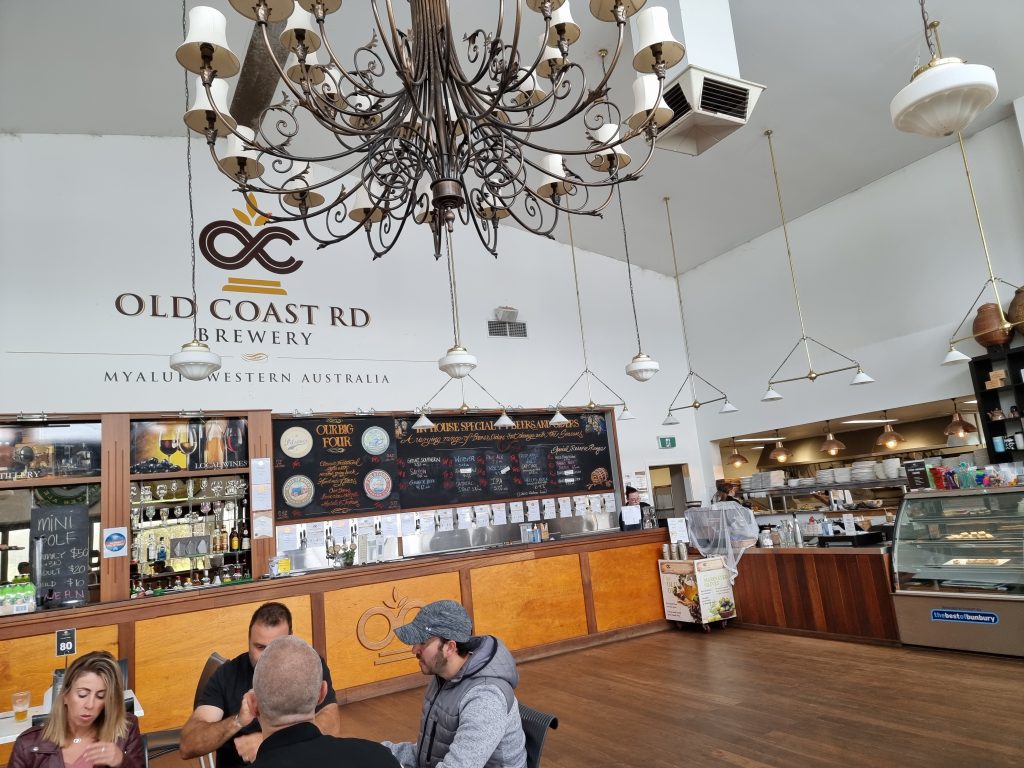 We were stopping by on the way home from Pemberton. I'd heard there has been a new addition at The Old Coast Brewery… an 18 hole mini golf course! And it's not just any game of putt putt – it's a brilliantly themed "Wonders of Western Australia" course.
Pay and pick up your putters from the bar. Each hole takes you on a journey through WA from Karijini to Broome, to The Super Pit, Wheatbelt, Margaret River, Albany and everywhere in-between.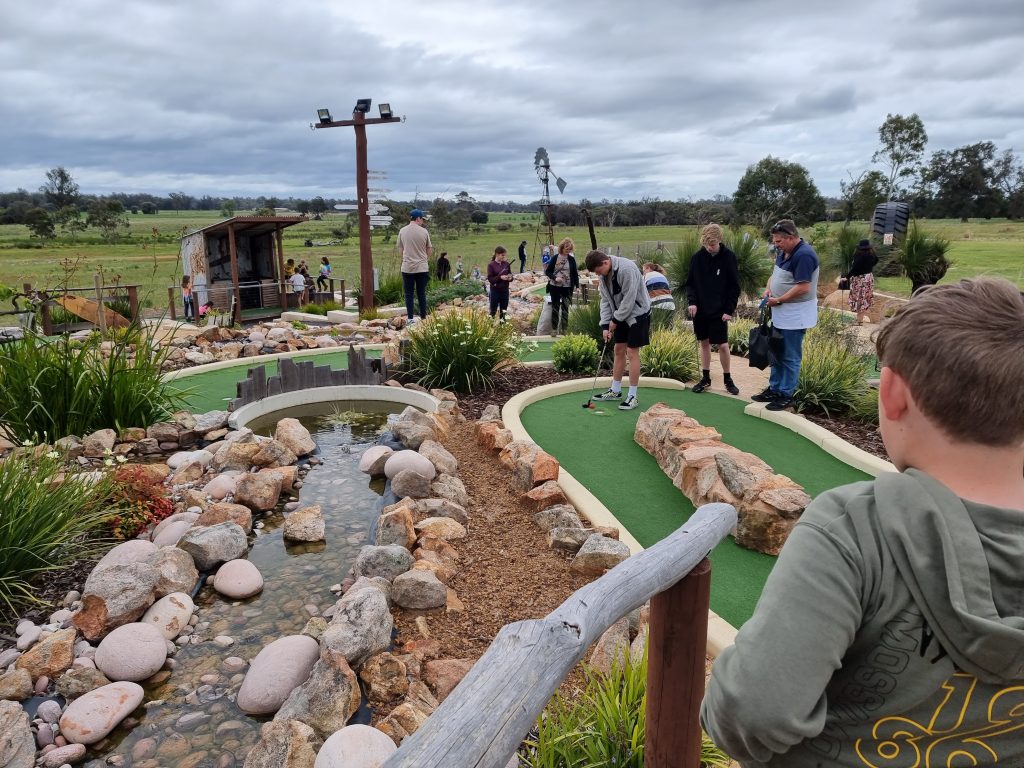 We started at wave rock, popped to the pinnacles, wandered through the southern forests and even spotted a quokka at Rotto! It's a fairly challenging course, with a few water hazards chucked in for good measure.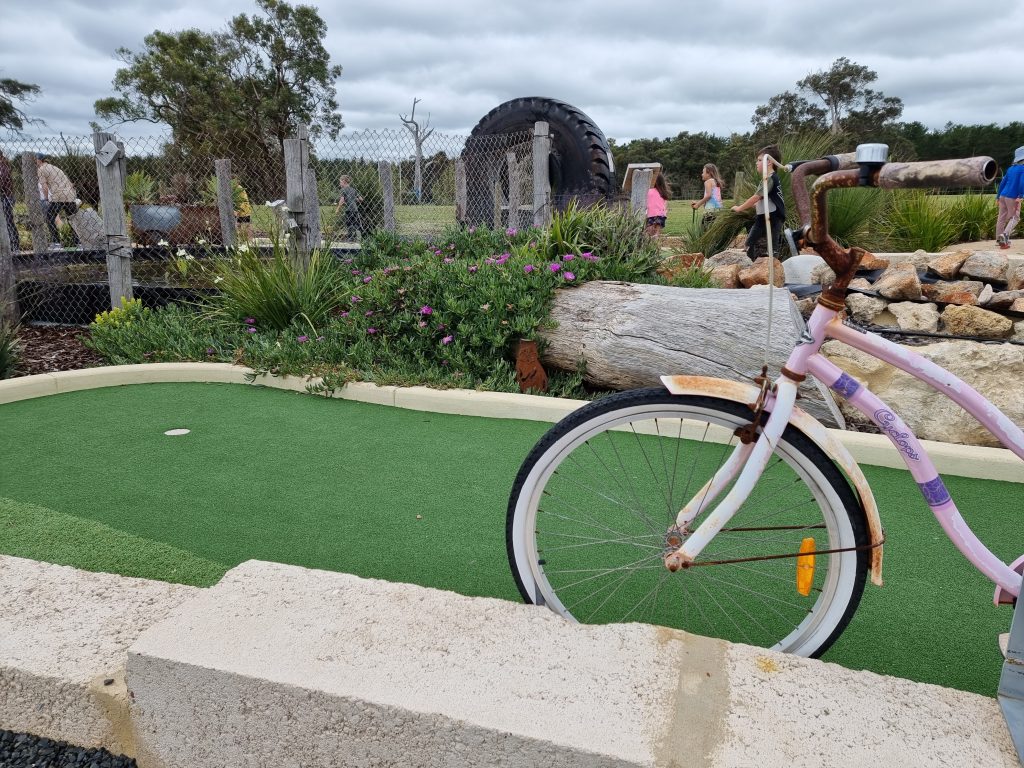 The vine-lined Margaret River hole is extra tricky, having to balance on a surfboard while teeing off!
Little Chef and I really enjoyed the course, and I'm pretty confident we've played most mini golf spots in Perth and WA now. It ended in a tie – and was lots of fun.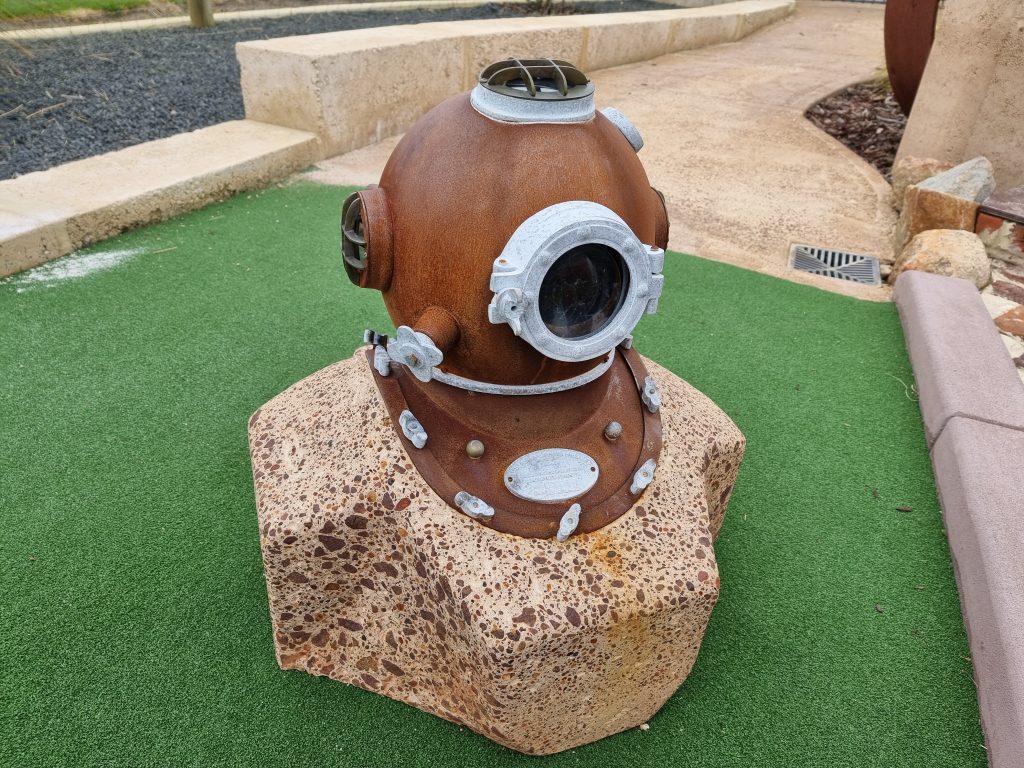 Also outside there is a good-sized playground for kids to explore.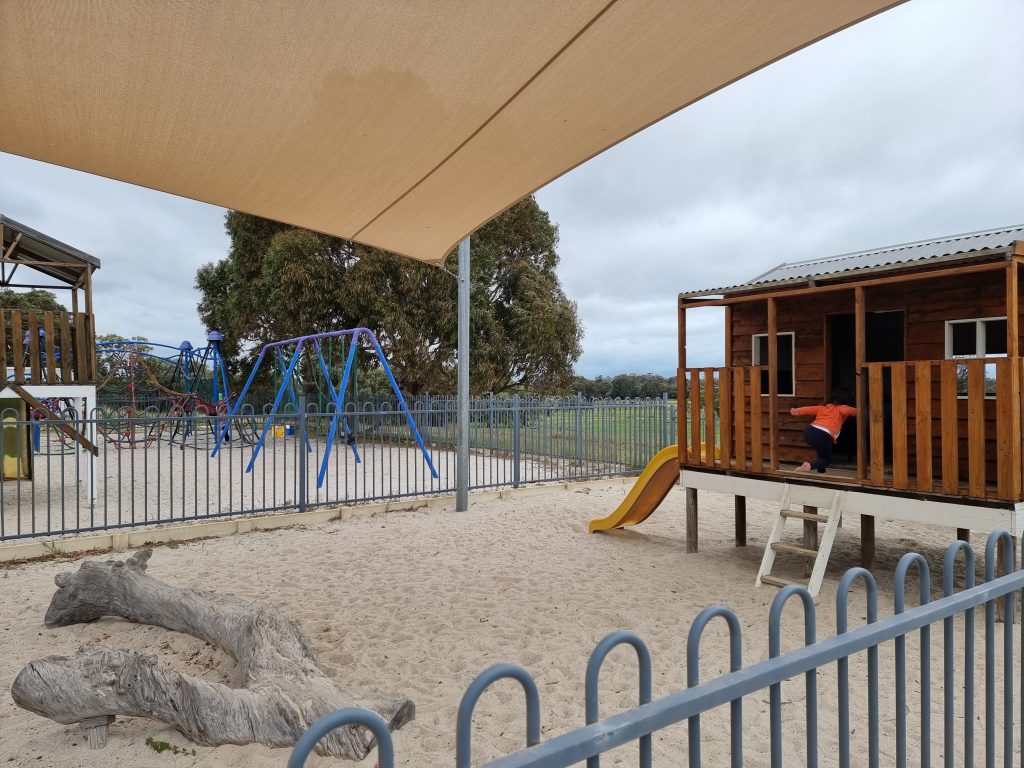 Here there's a climbing net, slides, huge sandpit and a cubby house.
The large grassy area at the front of the brewery is perfect for the kids to run around. There's footy goals at the far end, and always someone to have a kick around with. There's cricket equipment and a few garden games too.
All within sight of the covered beer garden.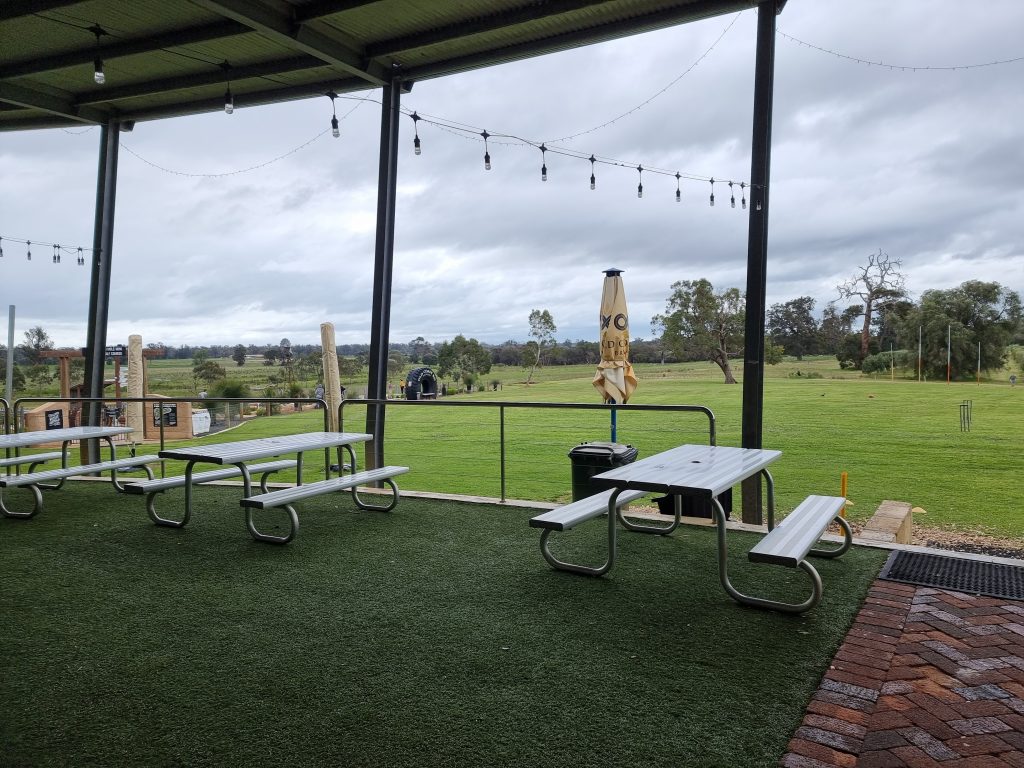 One thing's for sure, the whole family is bound to want to stay for a while at Old Coast Brewery!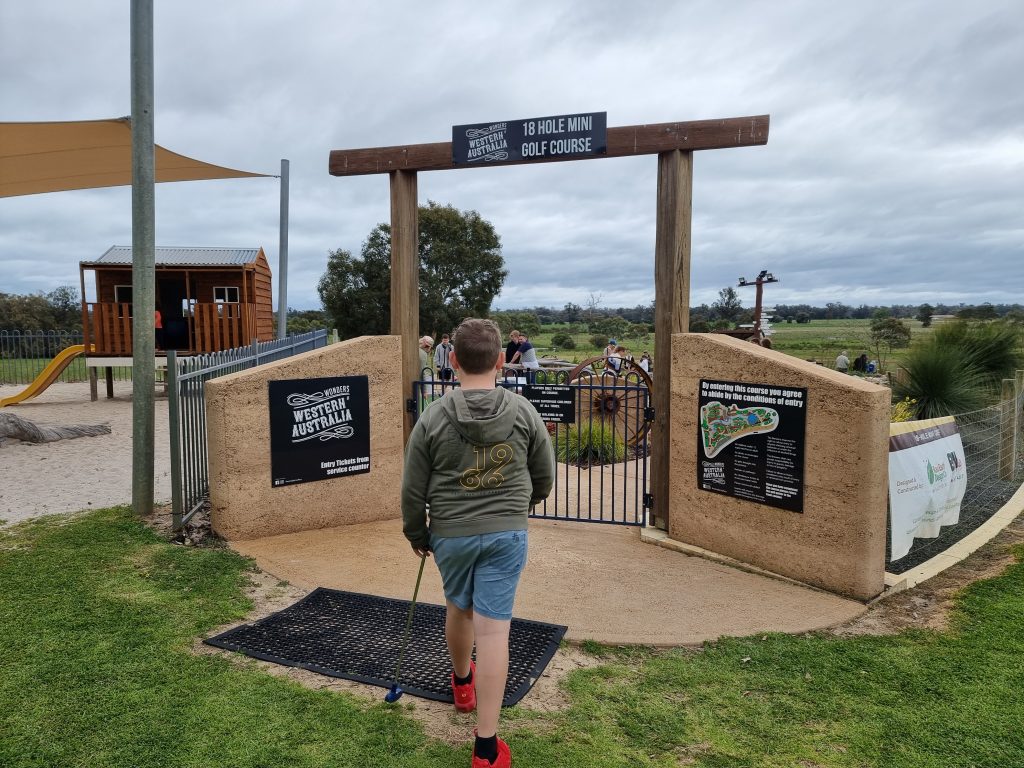 Find the Old Coast Brewery at 1238 West Break Road, Myalup.
Get more info on their website.