If you're looking for a different activity to do in Bali that is educational too the Kemenuh Butterfly Park in Gianyar is fantastic. Located 10mins from Ubud, 25 mins from Sanur and 45mins from Kuta, it is a great addition to a day trip.
The butterflies are housed in an enclosed tropical garden with a meandering path through it. Overhead misters keep the humidity up and keep the temperature pleasant. The children loved spotting butterflies flitting from flower to flower.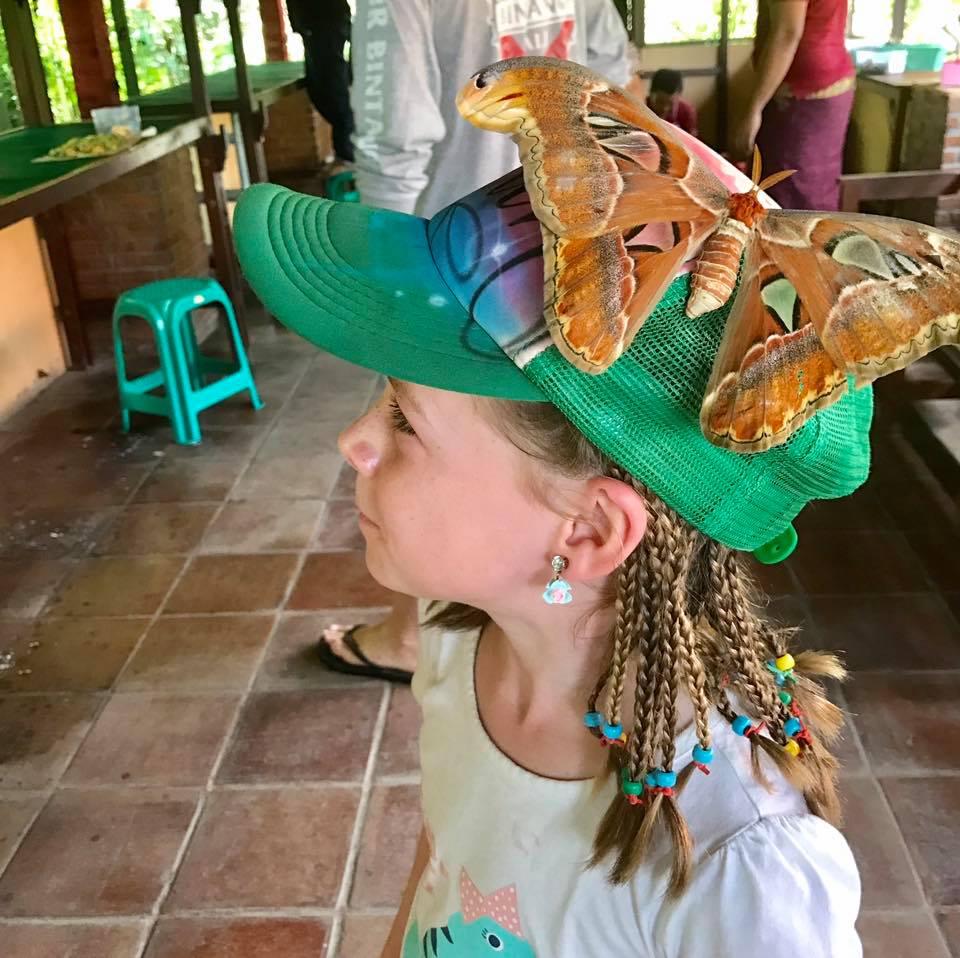 With over 14 varieties it was fun to choose your favorite colour. At the centre of the garden is a pond and waterfall, a lovely place to sit and relax.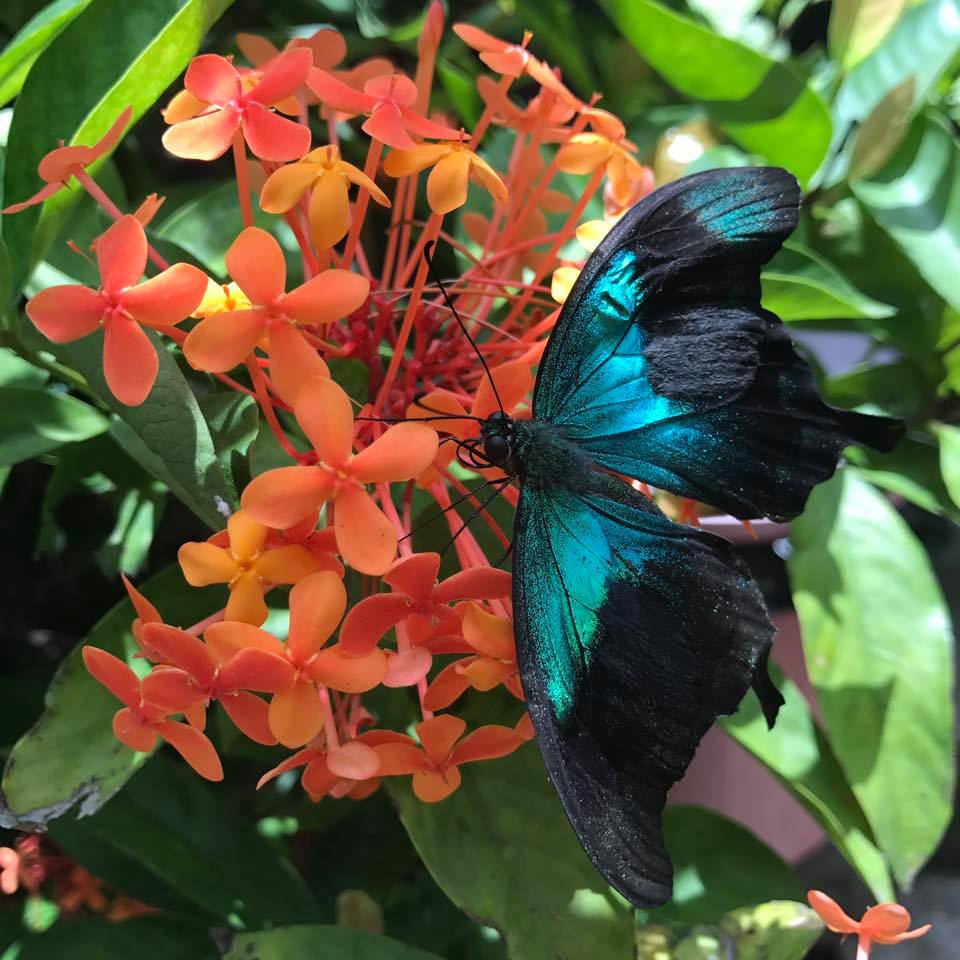 The most amazing part of the centre is the pupa/chrysalis room. The staff collect the cocoons from the garden and hang them up by pegs in the secure room, this protects them from predators such as lizards that like to eat them.
If you're lucky you will even see some emerge as butterflies, definitely a great learning experience for kids!
The pupa/chrysalis room is also the place to hold butterflies. When they first emerge they can't fly very well and need to dry out their wings to you can hold them easily, once they are ready to fly you can release them into the garden. It's also the home of the gigantic Atlas moth!
There is a souvenir shop and large koi pond at the exit. Also part of the complex is a restaurant that overlooks the rice paddy at the rear of the building.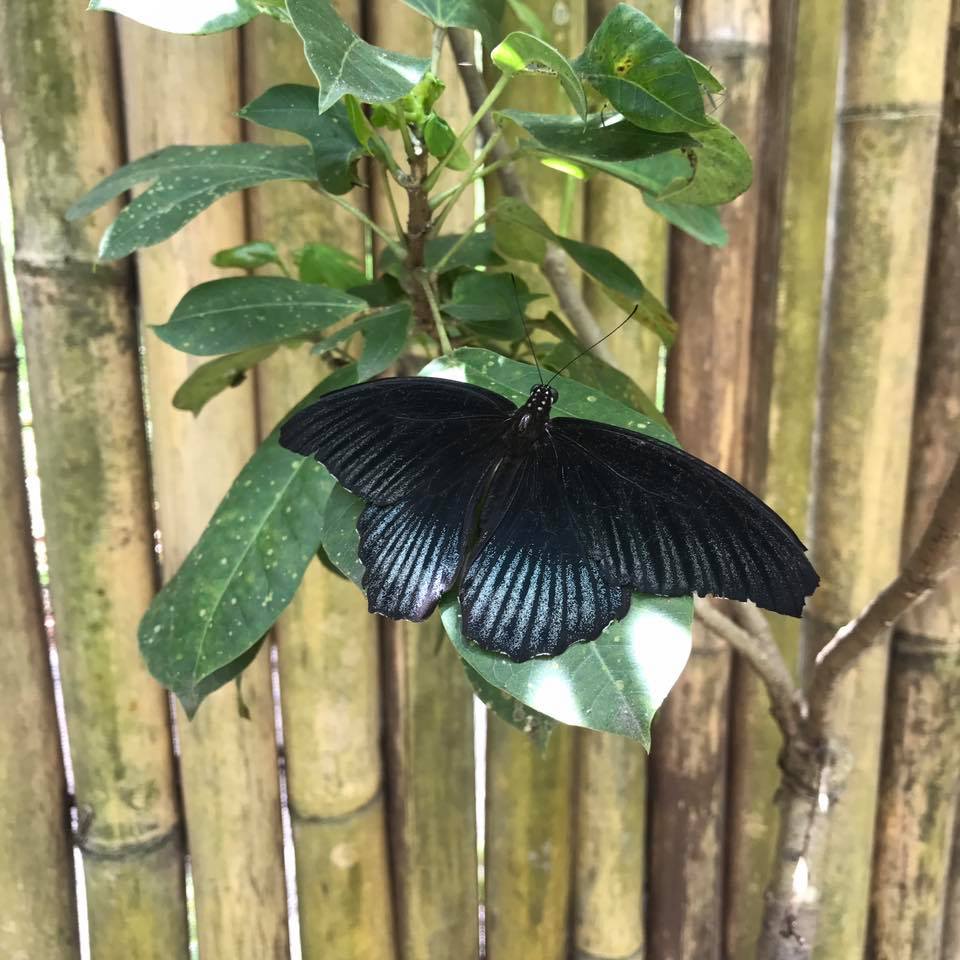 Entry costs IDR 100,000 (approx $10) for adults and IDR 50,000 (approx $5) and includes a welcome drink. It takes about 1 hour to see the park.
www.facebook.com/Kemenuh-Butterfly-Park

Find more things to do with Kids in Bali