When you're visiting the Margaret River region, your trip is never truly done until you check out some animals! Checking out even one animal farm in Margaret River is a great way to immerse your family in a world of adventure, companionship, and fun! This unique experience is perfect for the whole family.
Better yet, animal farms provide great educational experiences for both kids and adults. Visitors to the places mentioned below can learn about the animals, participate in activities, and even feed the animals. Enjoy a great day out with the family when you check out these animal farms in the south west!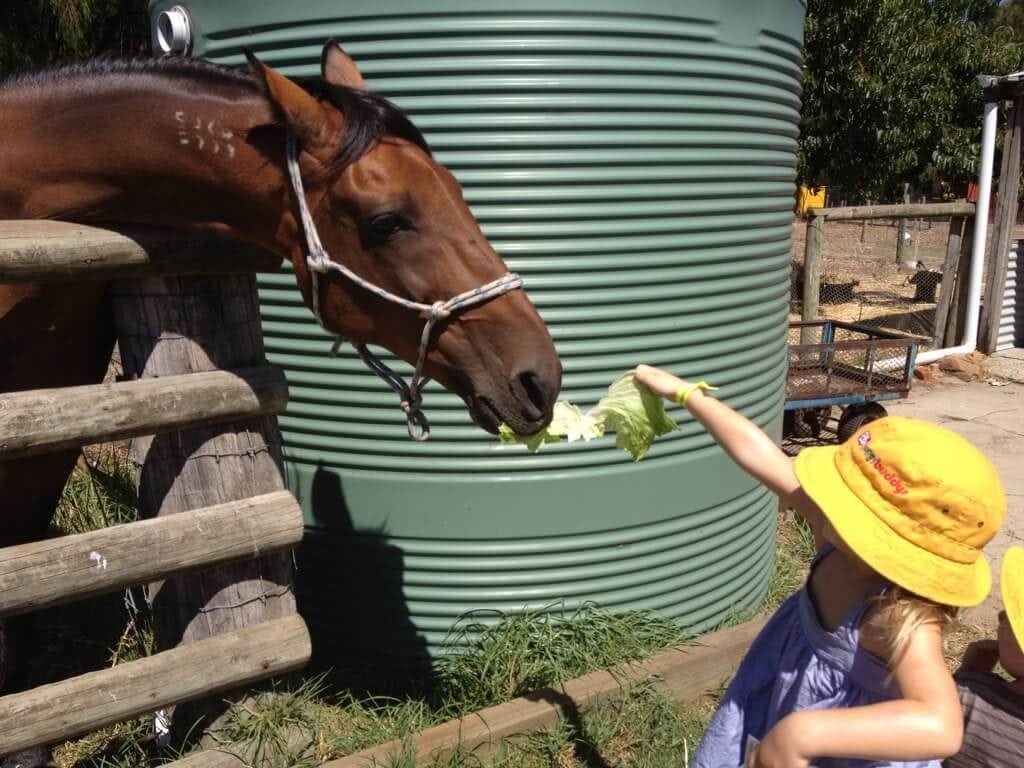 Animal Farms in Margaret River
Country Life Farm
Country Life Farm is an immersive experience where the whole family can tour around and interact with friendly animals. You can hand feed and pat rabbits, goats, guinea pigs, geese, ducks, ponies, donkeys, cows, and even alpacas! Better yet, there are many different rides available for the kids such as a merry-go-round, bouncy castle, boat rides, and even a giant slide!
All rides are included with the entry fee so you can enjoy your day on the property without breaking the bank. Country Life Farm is open from 9:30 am – 5:00 pm every day! Enjoy a fun-filled day out with the whole family at this animal farm!
Check out the website here!
Find Country Life Farm at 1694 Caves Road, Dunsborough, 6281
Eagles Heritage
This wildlife park not only has some beautiful creatures on display, but it also has a deeper mission and meaning. Eagles Heritage is known for providing crucial care for orphaned, injured, or displaced birds of prey such as owls, hawks, and eagles. At this park, you can marvel at the beautiful relationship between birds and their handlers.
You are even welcome to have your photo taken with a gorgeous barn owl. Settle your family amongst lovey bushland to view the largest collection of birds of prey in Australia. This educational experience is all about the care and rehabilitation of endangered species and their breeding programs.
What you pay for admission goes straight toward Eagles Heritage to ensure they can continue their important wildlife conservation work. During spring, you can enjoy the stunning wildflowers in bloom. Book now!
Find Eagles Heritage at 341 Boodjidup Rd, Margaret River, 6285
Sunflowers Animal Farm
While not in Margaret River anymore, Sunflowers Animal Farm is still in the region! Now situated in Busselton, Sunflowers Animal Farm has been around for a long time. This destination has been responsible for creating memorable experiences for families visiting the region for almost 25 years.
People from all over the world have enjoyed meeting and greeting the beautiful animals and creating memories that last a lifetime. They have hundreds of animals such as ponies, llamas, sheep, chickens, lambs, and cows for you to visit at their new and improved location. If you're looking for an authentic experience, you can find it at Sunflowers Animal Farm!
View the website here!
Find Sunflowers Animal Farm at the NE Cnr Bussell Hwy & Ludlow-Hithergreen Rd, Ludlow, 6280
Bunbury Wildlife Park
While Bunbury Wildlife Park isn't in the Margaret River region, it is very close by! Enjoy a great day out at the Bunbury Wildlife Park. You can hang out with gorgeous birds, hand-feed the kangaroos, and wander around to view over 60 species of Australian animals.
You can get up close and personal with all of the animals and feed them their favourite treats. When you've visited all of the animals, you can sit down under the shady trees and enjoy a snack, a drink, and even a cold ice cream to beat the sun! If you want a reminder of your time, you can head over to the souvenir shop to pick up a keepsake.
Check out the website here!
Find Bunbury Wildlife Park at 7 Prince Philip Dr, South Bunbury, 6230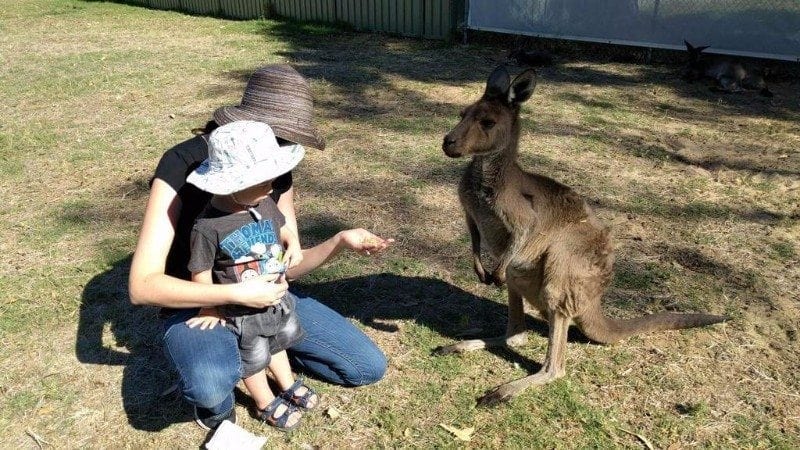 Enjoy time with animals and family at these great animal farms in the region!
Have you ever visited these venues before? Let us know about your experience in the comments below!
Save 5% off the entry fee of Margaret River Attractions with Klook
Get 5% off your first booking on the mobile app – use code BetterOnApp
Find more things to do in the Margaret River Region