The much anticipated Scarborough Beach pool is now open! Situated to the south of the "Sandpit" amphitheatre it overlooks our stunning coastline.
Entry to the pool is below road level and accessed by either stairs or a lift. The foyer is bright and airy with a small selection of bathers, goggles and towels for sale in case you forgot yours!

The pool itself is actually two pools, one for small children and one for swimming laps. The children's pool has a gently sloped entry point marked by small fountains. It gradually gets deeper but is still only waist height at the deep end. There is a handy ledge all around the deep end for parents to sit in the water and watch the kids. The only downside is that there is no shade over the water so don't forget to slip, slop, slap!

The larger pool is a lap pool comprising eight 50m lanes and four 25m lanes and ranges from 1.2-2.2m deep. They are marked "fast", "medium", "slow" and "walking" (though it's a bit deep for walking!). The lap pool also has ramp access.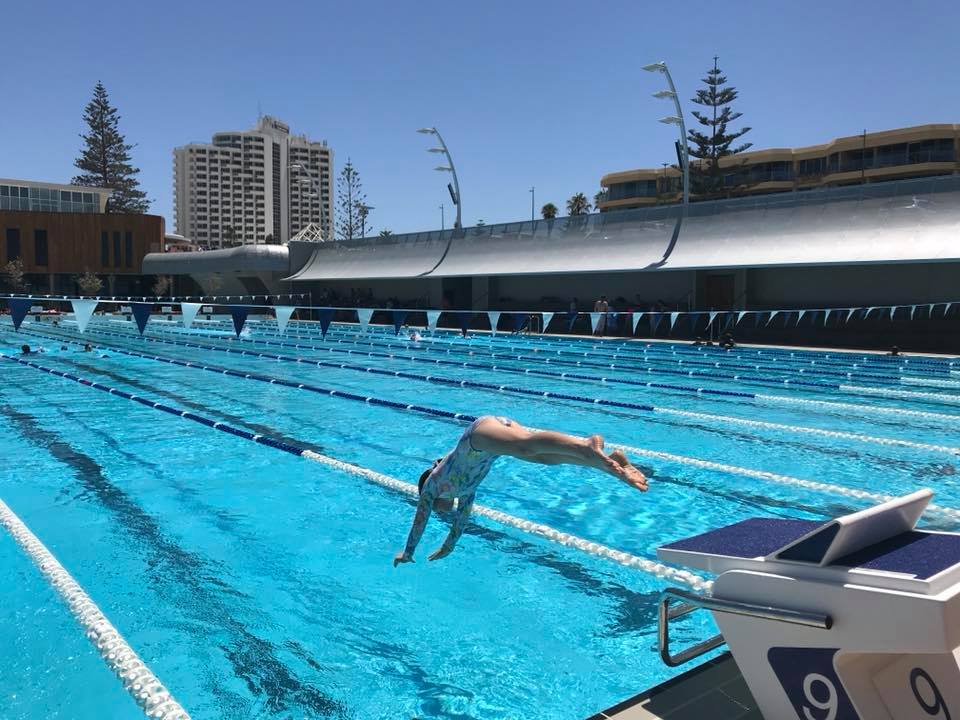 Being a salt water pool there is none of that chlorine smell and is gentler on the eyes and skin. The water is geo-thermally heated so the lap pool is a lovely 27 degrees and the kids pool a bath-like 32 degrees.

We were impressed with the extra facilities that make a visit like this a little easier. There were many disabled toilets right at the entry to the pool, including one with an automatic door. A row of showers was next to this, nicely integrated into the tiled wall. To the side of the showers was a handy wall of hooks and shelves to leave your belongings.
The change rooms were very large with a bank of free lockers at the entry, heaps of sinks and toilets inside and separated family sized changing alcoves. Baby changing facilities were available in the ladies' and men's change rooms (yay!).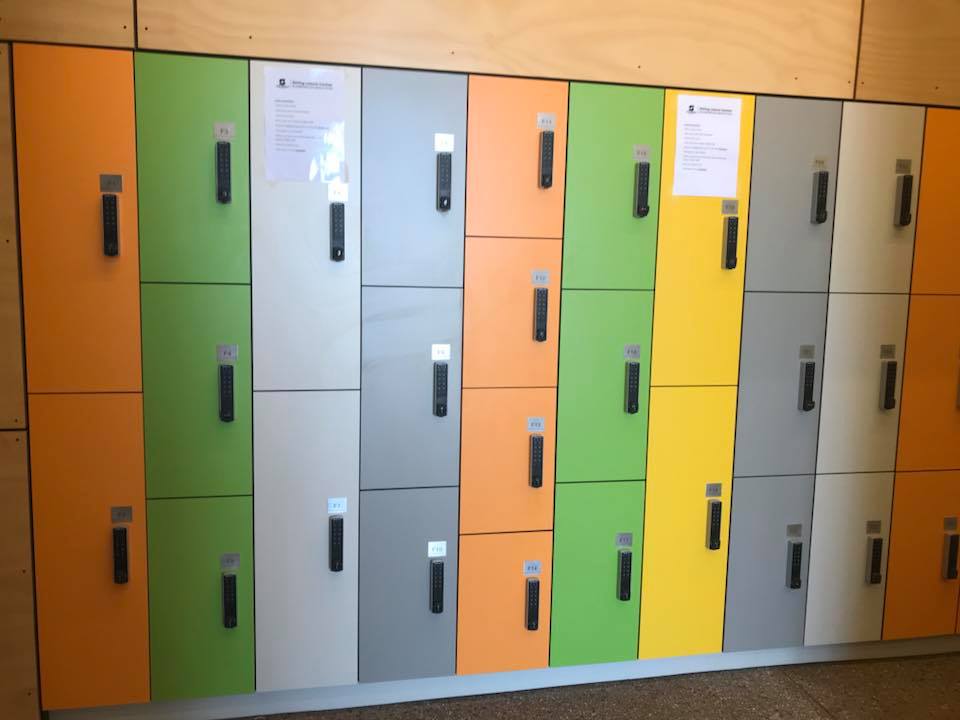 Along the length of the lap pool is tiered bleachers so you can see the action.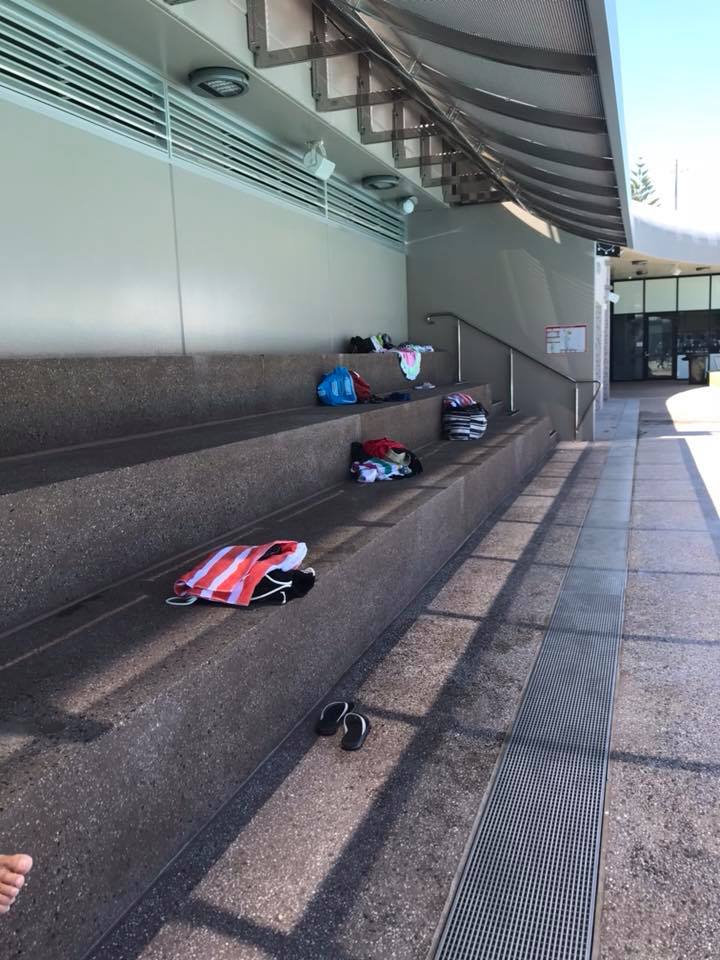 At the end of the lap pool is a raised grassed area with huge pine trees for shade, they also run yoga and fitness classes on this grass. The opposite side of the lap pool has sun loungers under umbrellas for relaxing.
Overlooking the kids pool is Chocolat cafe, the coffee was awesome!