AQWA Glass Bottom Boat Adventure
Have you ever wanted to see the sharks, stingrays and the coral reef at AQWA from a different angle? Well, now you can! AQWA now offers a guided Glass Bottom Boat Adventure.

This guided tour takes visitors underneath the AQWA facility. The guide pulls the boat out via a secure tether above the glass walkway tunnel everyone visits to view the sharks, stingrays and turtle.
The custom glass bottom boat is small. Tour groups are kept small for this reason. For example, my family of three was booked in addition to a family of five for our session. Groups gather outside the cafe. All visitors are fitted with a life jacket before the tour. Children are instructed not to pull anything to inflate their jacket or play with the whistle. My Miss 5 did test her whistle. I warn you, it's loud! Please note, if children do accidentally inflate the life jacket, it will need to be replaced at their parents expense.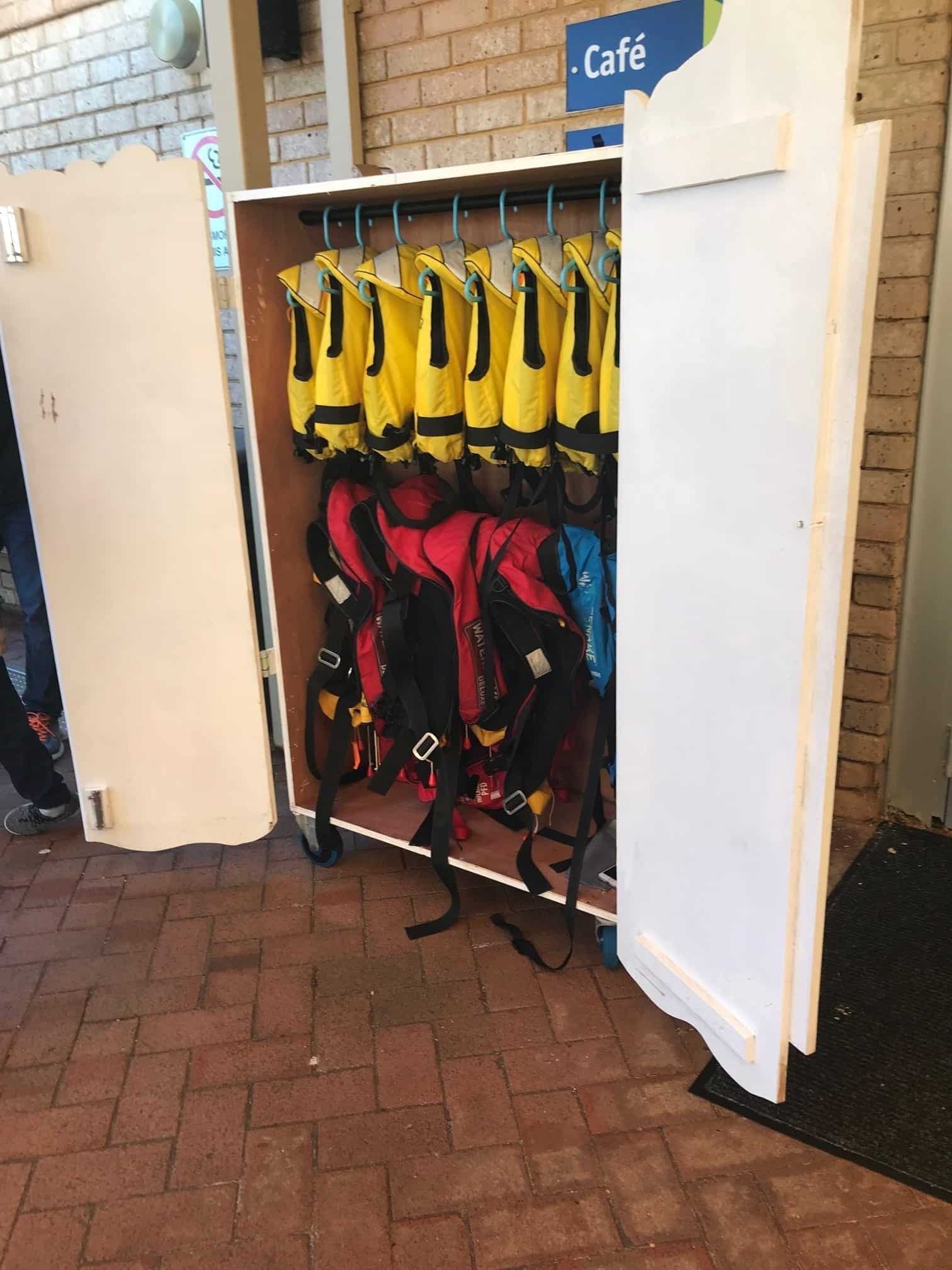 Walking down to the boat, visitors need to keep to the mats on the walkway as the floors get slippery. There are also care tanks here for animals who may be unwell or in need of examination. Visitors must keep their hands to themselves when walking through. There may be venomous animals inside the tanks such as the blue ringed octopus.
Our guide Nicole made sure the boat was properly balanced. As you can imagine, its shaped a little like a cup. The tank it floats above is around 4 metres deep. So, capsizing wouldn't be ideal!
Once moving out on the water, our guide offered handfuls of fish food pellets to the children. These were thrown behind us to attract the fish. Large snapper and herring followed the boat, splashing the surface, delighting the kids.
As we moved further out, grey nurse sharks and huge stingrays cruised by beneath us. Nicole shared facts about the sea life, such as how old they are, what species they are and what they eat. We found it very informative. Nicole also welcomes any questions visitors may have about the animals. She then produced a strange, corkscrew shaped object for us to examine. I won't tell you what it is exactly. But it's a kind of egg. 😉
Nicole suggested the kids keep an eye out for the 3 metre grey nurse shark named Dopey, the biggest shark in the tank. He might be cruising around or sleeping on the bottom, she said. The kids eyes found this exciting as they kept their eyes peeled for him. The kids asked, "Is that Dopey? I see Dopey, is that him?" a lot!
We were lucky enough to see the large turtle surface for air. Something it does only every few hours, and something you'd never see from the glass walkway below. It's amazing to see just how big it is up close in this tour without the distortion of the glass.
AQWA's Glass Bottom Boat Adventure is available to families with children aged four and over. The cost is an extra $10 per person on your entry ticket and runs for approximately 30 minutes.
Visitors cannot to take bags on the boat with them. However, phones and wallets are fine. A secure locker us available to store bags and valuables before you hop aboard.
If your child is sensitive to loud noises, you may wish to skip the Glass Bottom Boat Adventure or bring some ear protection such as noise cancelling headphones. The boat itself makes no noise. It just glides along. However, the water pours back in from being filter above via large pipes. Consequently, this is a noisy location. Our Miss 5 was not a fan of the noise and initially became quite anxious. She was a trooper and bravely got through it and enjoyed the ride by the end.
AQWA Glass Bottom Boat Adventure
Located at AQWA – The Aquarium of Western Australia, 91 Southside Drive, Hillarys.
AQWA is open 10am-5pm every day of the year (except Christmas Day).
Book your tickets online or purchase on the day from the entry counter.
Find more places to visit with kids in Perth