Mooba Calleya is a fantastic café with a partly enclosed shaded playground, blackboard and plenty of seating. Dogs are also welcome.
The playground features a birdnest swing and balancing logs. Enough to keep little people entertained while you enjoy a coffee.
As well as the playground, Mooba has a sheltered funky seating area with a chalkboard.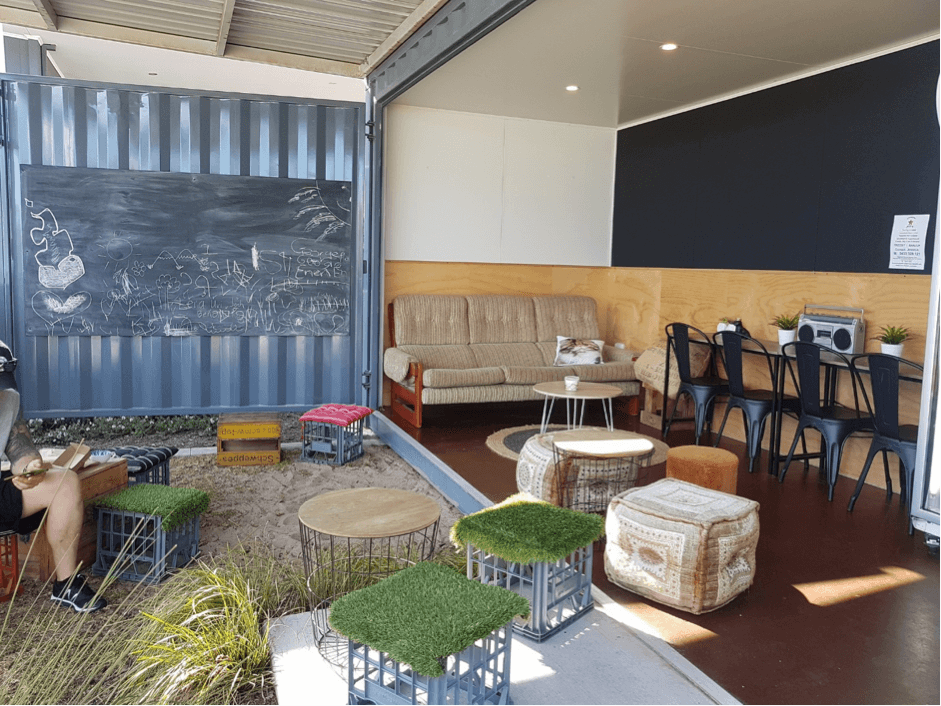 The coffee is fantastic and there is a great variety of delicious treats available.
Wednesdays are FREE babychino day (50c normally).
Mooba Calleya opening hours:
Monday & Tuesday – Closed
Wednesday – 8am till 4pm
Thursday – 8am till 12pm
Friday – 8am till 12pm
Saturday – 8am till 2pm
Sunday – 8am till 2pm
Mooba Calleya is located at 3 Aniseed Road, Treeby
www.facebook.com/moobacalleya
Find more family-friendly cafes in Perth