The Oberon class Submarine HMAS Ovens is an authentic Cold War-era vessel situated on Fremantle's historic World War II submarine slipway. This long-term exhibit at the WA Maritime Museum serves as a living memorial to submariners and those who gave their lives while serving from Fremantle during World War II.
You can take a daily guided tour of the submarine, which my husband was very excited to do! Tours leave every half hour (10am – 3.30pm) from the Western Australian Museum – Maritime front desk. Bookings are advised and you can phone the museum from 9.30am to check whether the tours are running and to make your booking. On certain days the tours can not run due to severe weather conditions (eg. high winds, thunderstorms or high temperatures)


The website suggests that the guided tours take approximately one hour but our tour lasted closer to an hour and a half. The fascinating tours are run by volunteers and reveal intimate details about living and serving aboard the 89 meter long vessel.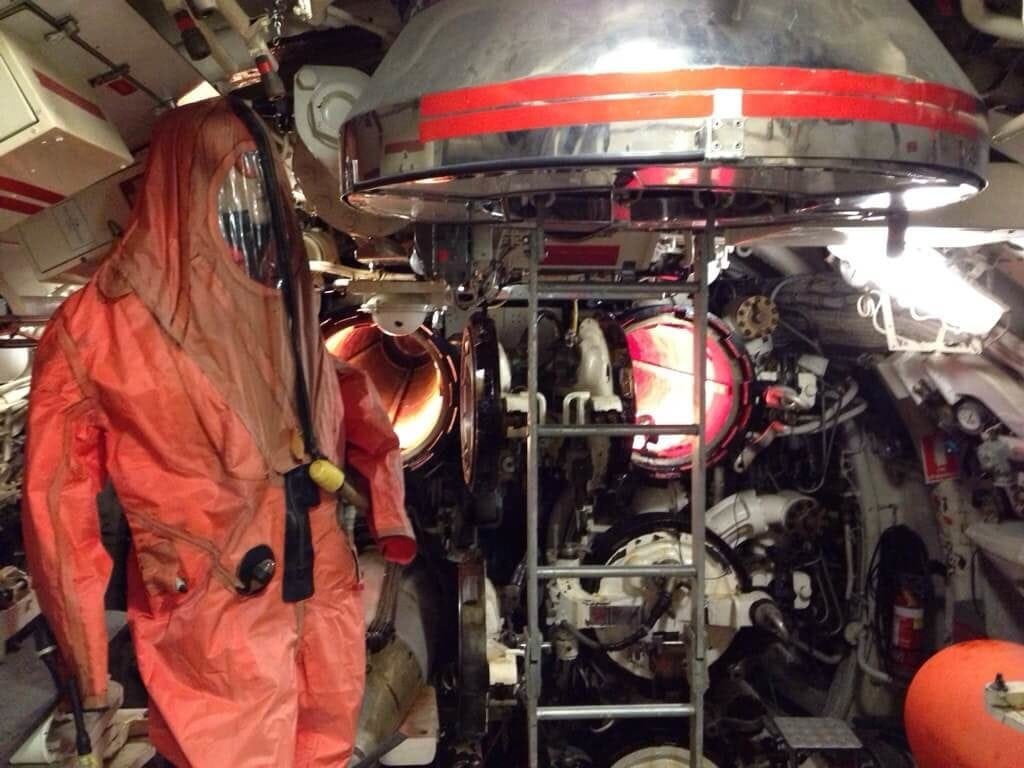 Our tour guide used to serve on HMAS Ovens which was great as he was very insightful and even showed us his old bed.

Quite amazingly, 63 people served aboard the vessel living amongst pumps, controls, sensors, tactical equipment and torpedoes in extremely cramped conditions. If you are claustrophobic you may not enjoy the tour!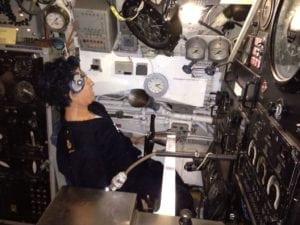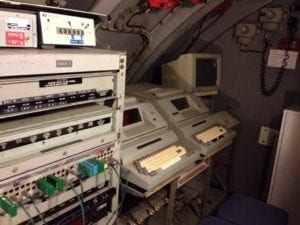 The tour is very physical and includes climbing 9 metre high scaffolding stairs, steeply inclined ladders and bending through narrow hatchways therefore you need to have a reasonable level of fitness. Children under the age of 5 are not permitted to tour the submarine.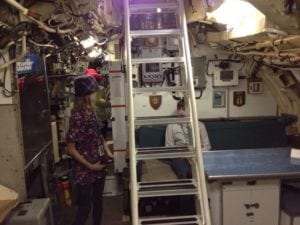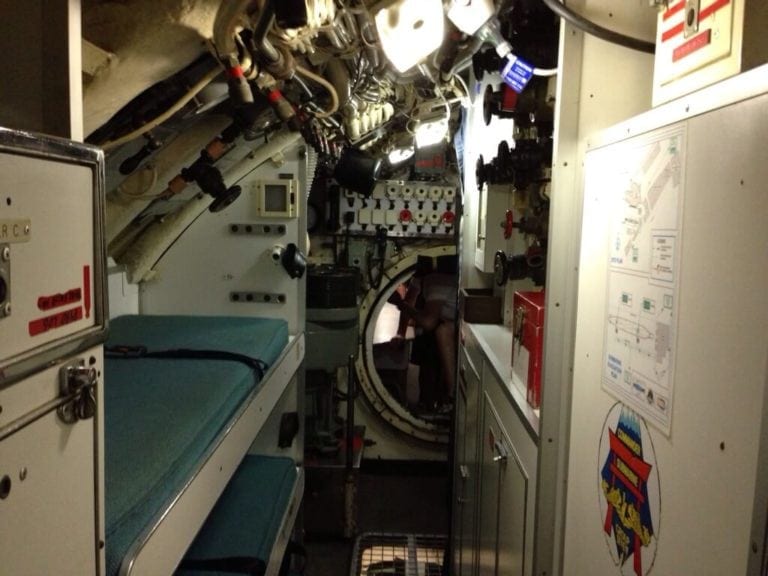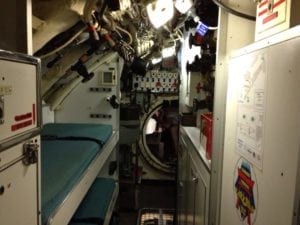 You can either choose to purchase an individual ticket to tour the submarine or a joint ticket which allows entry into the Maritime Museum too. Tour tickets are $15 for adults  and $7.50 for children.