Have you heard the buzz? Sweet Swan Valley spot, The House of Honey and The Sticky Spoon Café is well worth a visit! Kids will not only tuck into a honey ice cream cone but get to find out where honey comes from. The Sticky Spoon Cafe offers up a honey-inspired menu. There are plenty of tables inside and out. The alfresco area has an English cottage garden feel and is just beautiful when the wisteria is flowering.
Choose from a variety of honey-flavoured ice creams, as well as honey cake, sandwhiches, quiches and delish traditional Devonshire tea that is served with jam and honey.
Of course, there are plenty of beverage options, as The House of Honey is also a meadery. Honey wine is an ancient alcoholic drink.
Something I'd never tried, but is absolutely delicious, is the non-alcoholic honey sparkling water. It is so refreshing, sweet and crisp – perfect for sipping on a summer's day.
The gift shop is brimming with beautiful honey-related merch and books.
Take home a honey product that's made in-house, from the House of Honey's own bee hives from around WA.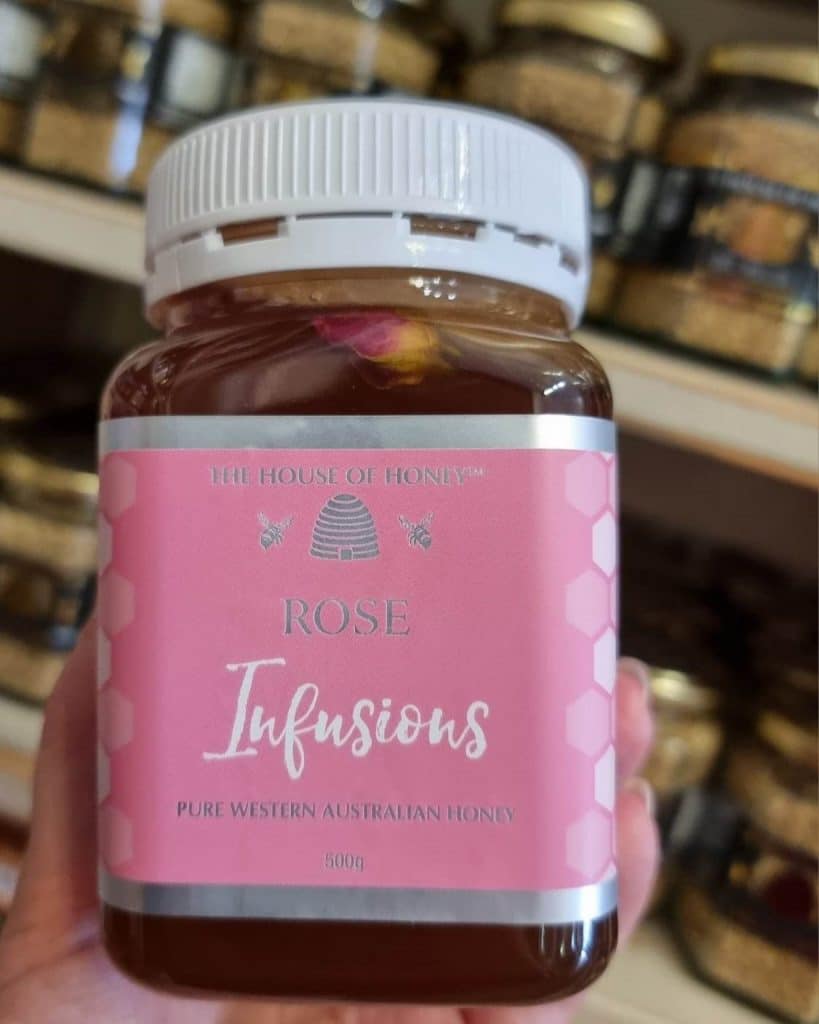 At the honey tasting station, you'll see just how many varieties of honeys there are in WA, and get to find your favourite. Kids will be able to see honey being made in the observation hive.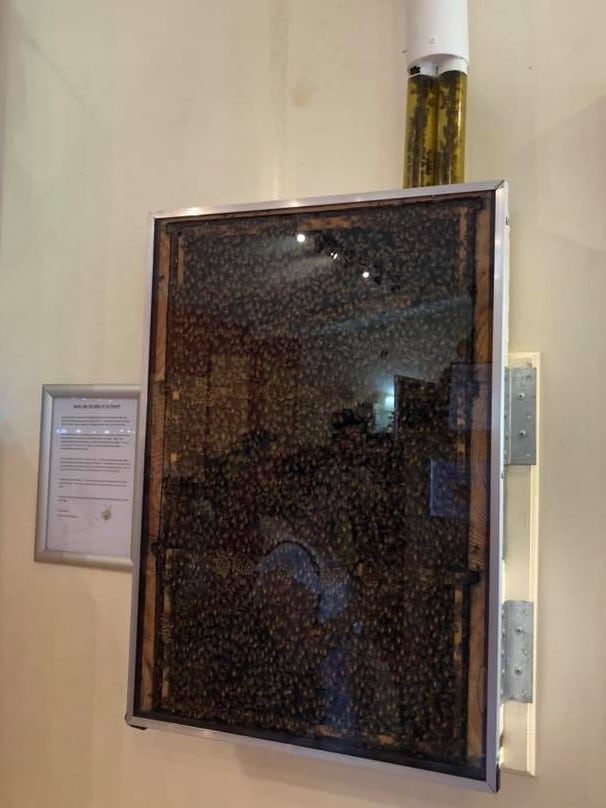 Bees are essential to life on earth, as without them, they'd be no pollination of plants. Be sure to take the kids along and teach them how important they are to the environment!
Find the House of Honey and cafe at 867 Great Northern Highway, Herne Hill.
Find out more on their website.
Find more places to visit in the Swan Valley.