If you are exploring the Southern Forests with your family, the Quinninup Tavern is a good option for a casual pub meal. Little Chef and I had spent the morning in Pemberton, visiting the Bicentennial tree, enjoying a hot chocolate at the Southern Forrest Chocolate Co and taking a tram ride through the trees. We'd worked up quite an appetite!
The modern tavern is found between Pemberton and Manjimup. It was built in place of the old watering hole, which was sadly lost in a fire in 2017. The sleepy timber village of Quinninup is found in the heart of the majestic Karri Forest. It's a nice spot to enjoy a local Southern Forest wine or cold beer.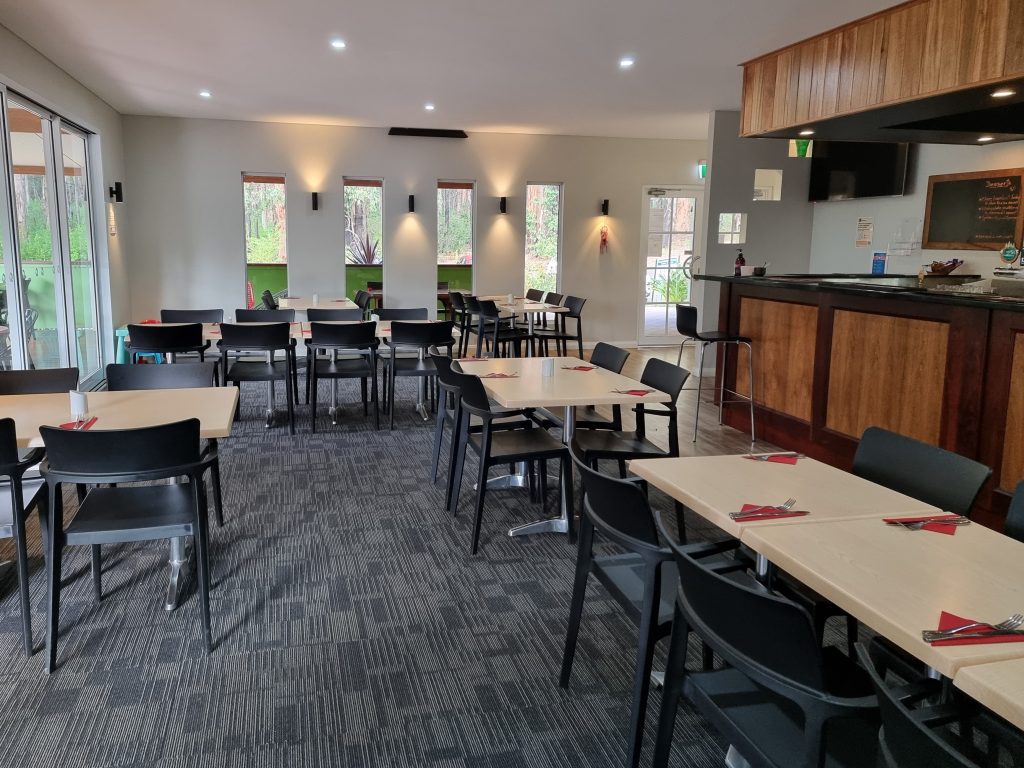 Quinninup Tavern has a large decked veranda to sit on.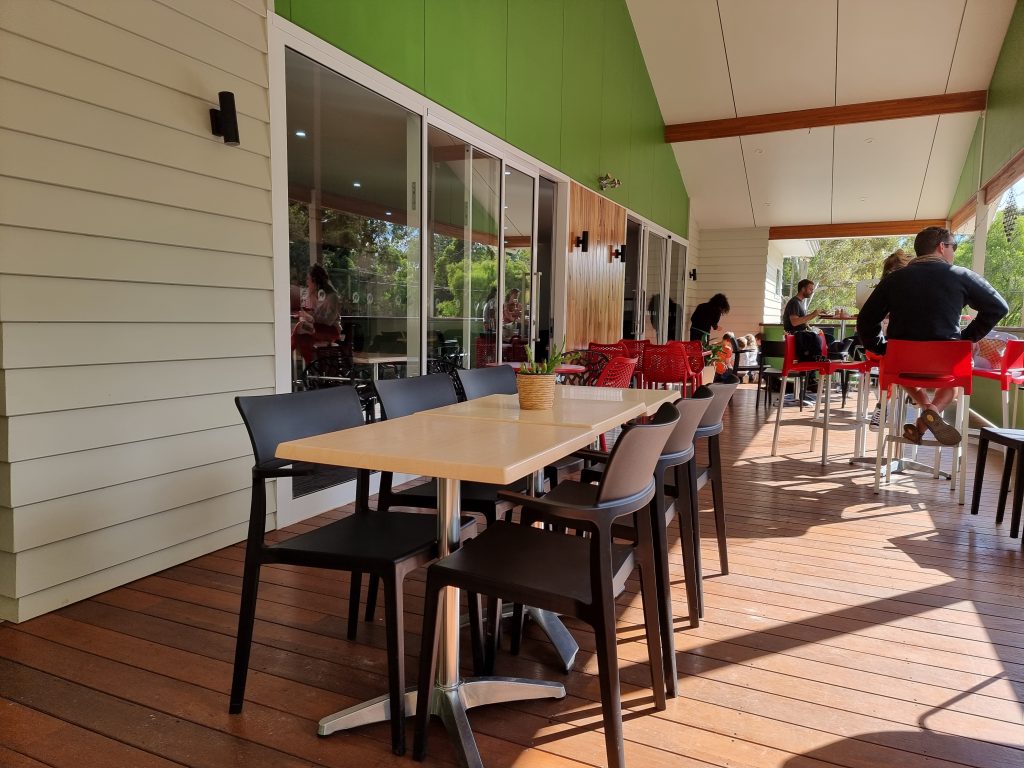 You'll also find a courtyard that overlooks a fenced and gated kiddies' area.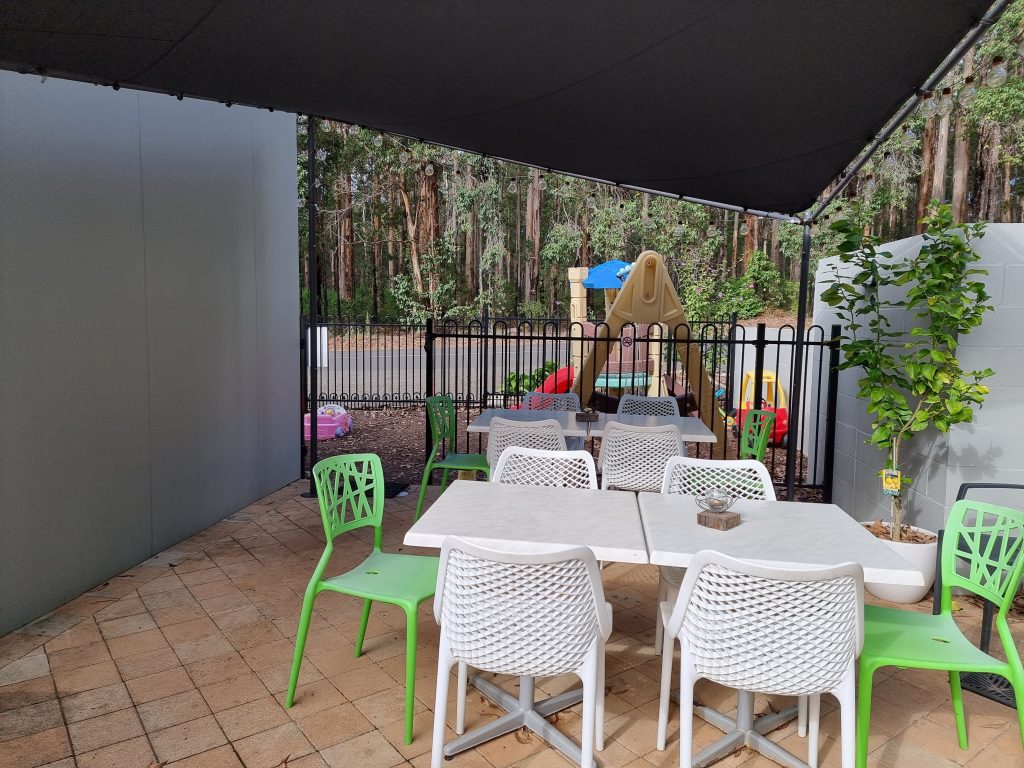 There's play equipment best suited to toddlers, as well as toys, ride-ons and balls.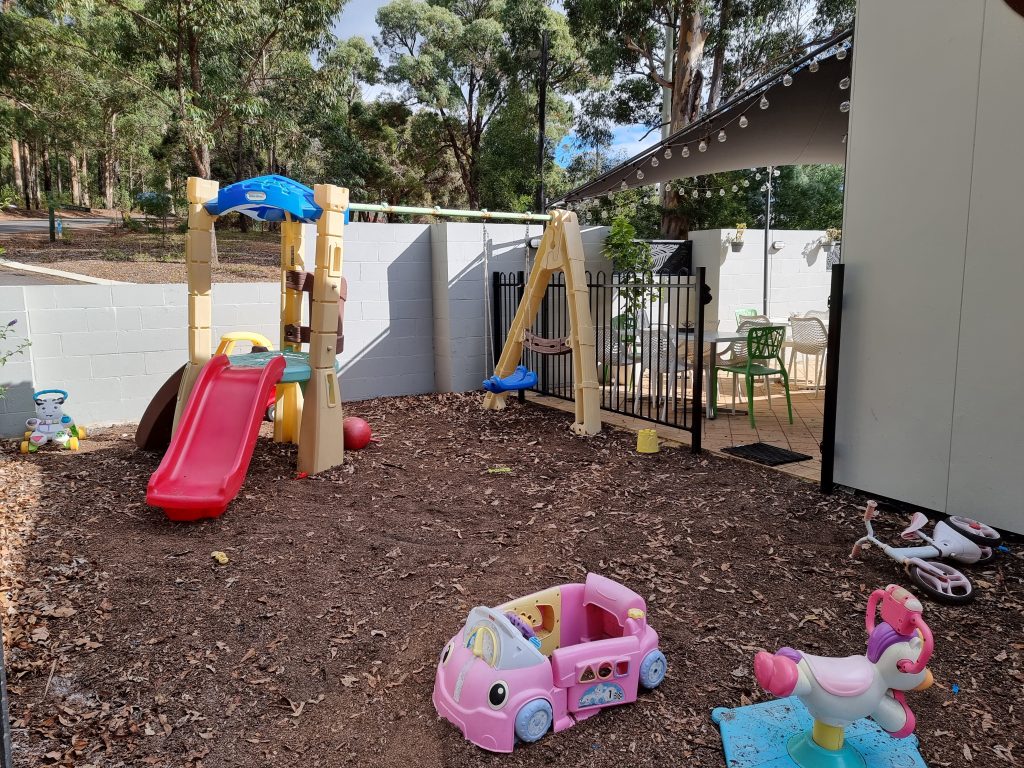 The restaurant is popular with locals. On the menu are light bar meals, a range of burgers and pub favourites like a parmi, steak, curry or garlic prawns. We both chose home style beef burgers and were pleased with its taste.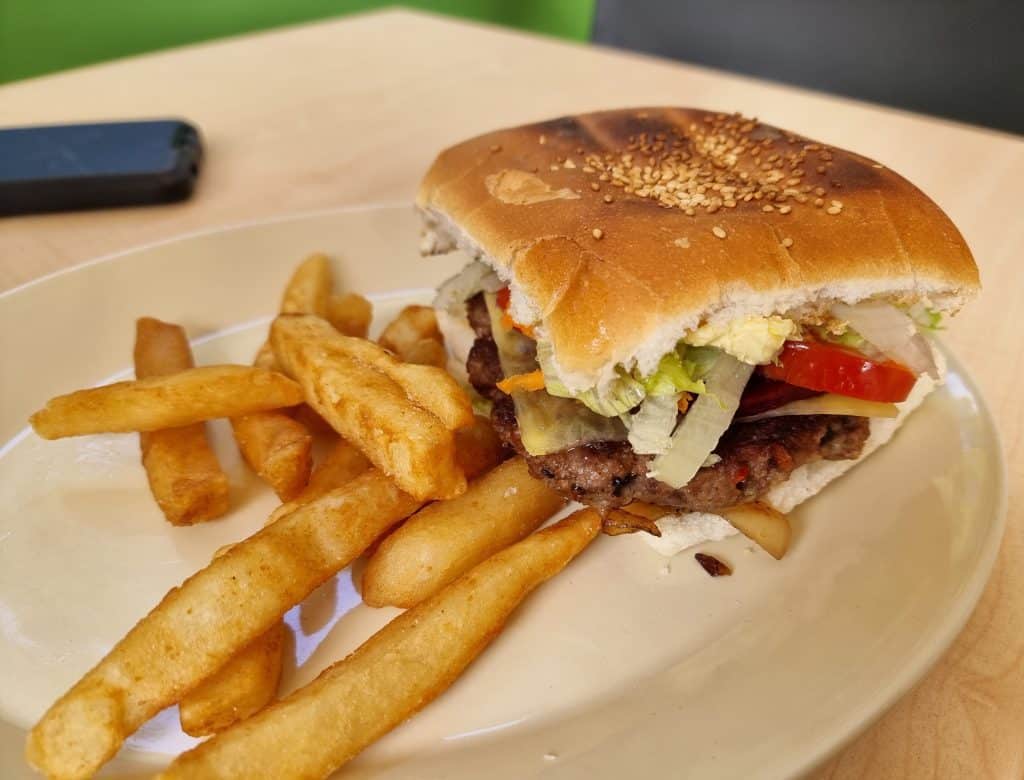 Little Chef, now 13, has grown out of kids' menus, but there is a decent selection for little ones, as well as high chairs.
You can stay nearby at the neighbouring Quinninup Caravan Park.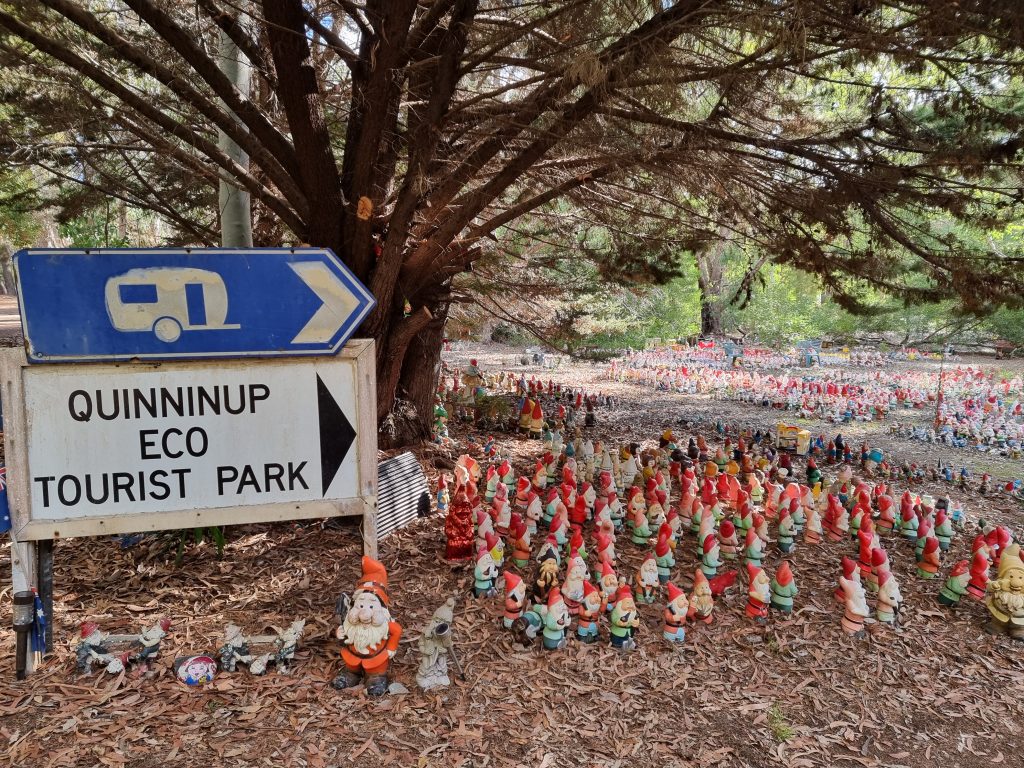 The caravan park has a quirky kind of mini Gnomesville. There are thousands of gnomes!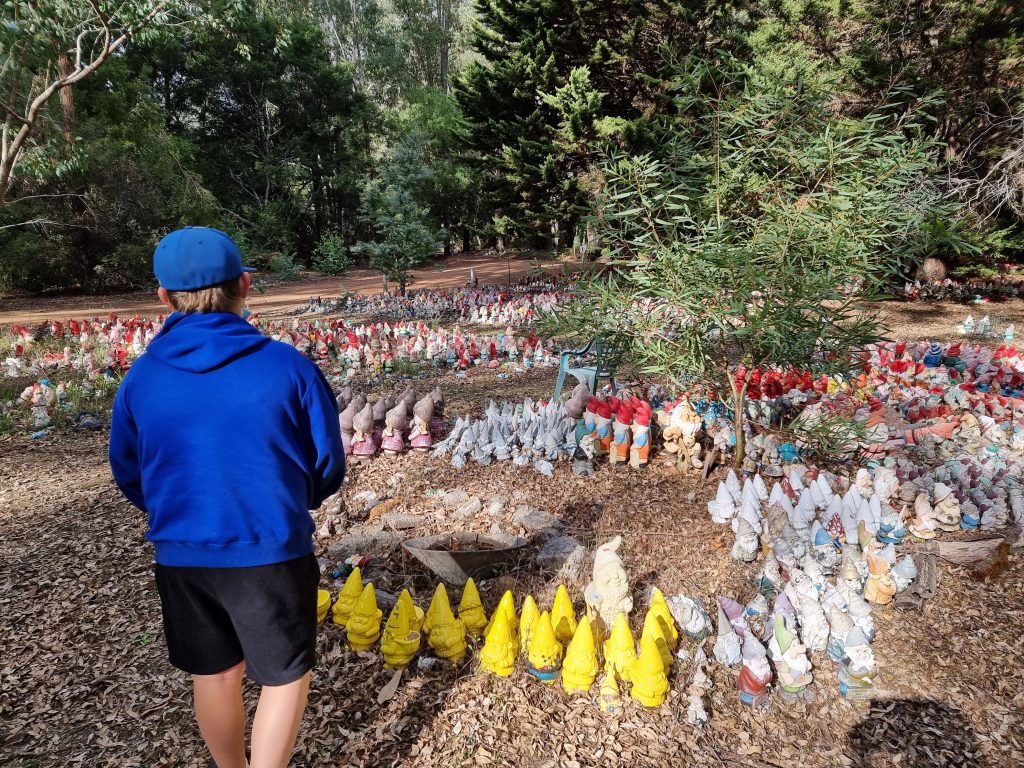 Find the Quinninup Tavern at 1222 Wheatley Coast Rd, Quinninup.
Get more information on their Facebook page.
Find more things to do in Manjimup and its surrounds here.