What a delicious gem the Southern Forests Chocolate Company Pemberton is! Opening up in 2021, the former distillery is now a tasty new artisan chocolate shop. And trust me, there's something here for both big and little chocoholics!
Found just a 10-minute drive from the middle of Pemberton town center, through the tall and majestic Karri forests, it's well worth a look. The boutique chocolate shop serves up handmade truffles and other chocolate goodies, as well as scrumptious hot chocolates, and coffee.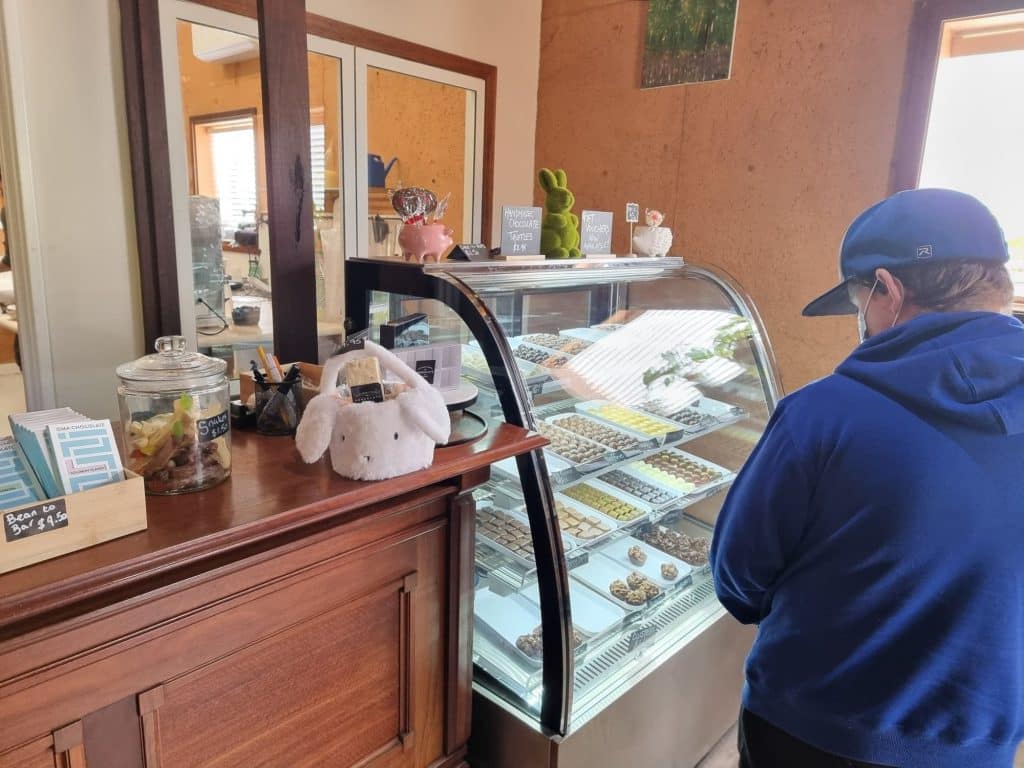 The chocolatiers experiment and develop their range of unique flavours with homegrown ingredients from their garden and fruit trees, as well as other local produce. From the cabinet, which is choccas with chocolate, I chose a passionfruit truffle. The mouth sized treat is to die for. Little Chef chose the very tasty salted caramel truffe. There's also plenty of chocolates for sale that would be great to take home or buy for a gift.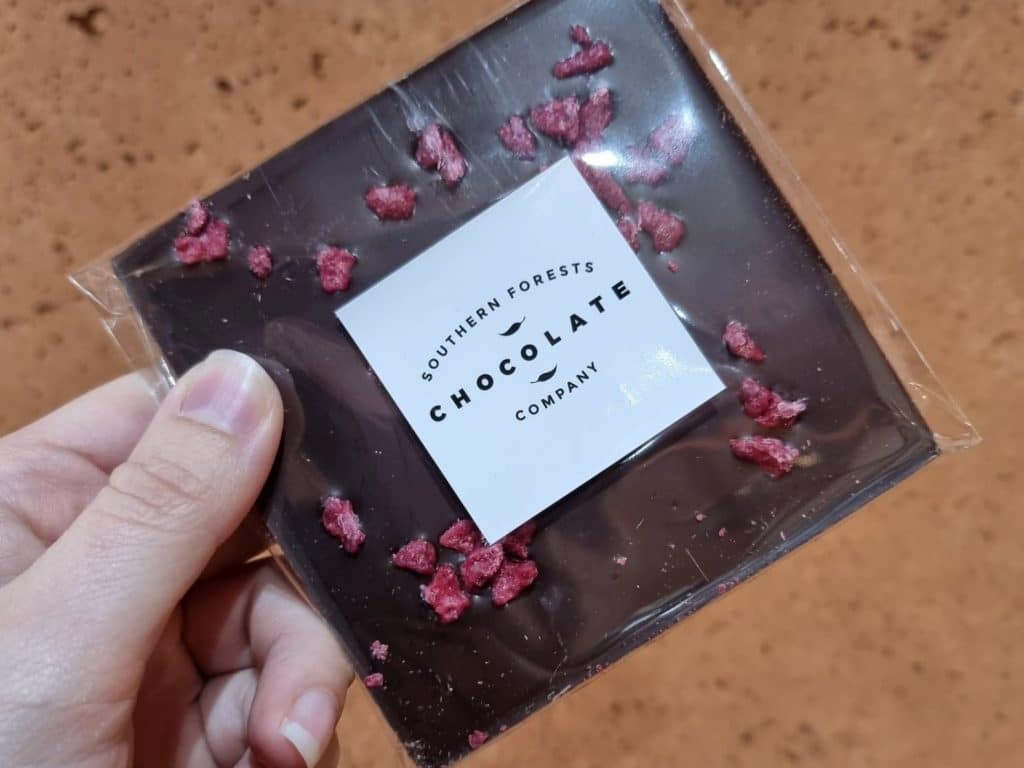 You have got to try a REAL Southern Forests Chocolate Company Pemberton hot chocolate! Choose from white chocolate, milk chocolate or 70%. Little Chef ordered a white-hot chocolate and he declared it the best hot chocolate ever! I had a sip and have to agree, it was delicious, while not being sickly sweet. While it wasn't advertised on their blackboard, I was so glad I ordered a mocha, instead of a regular coffee. It would be wrong to go to a chocolate store and not have a chocolate coffee, right?!
There are a few tables outside to enjoy drinks and chocolate. Be sure to drop by the Southern Forests Chocolate Company Pemberton with your family for a truffle and hot chocolate!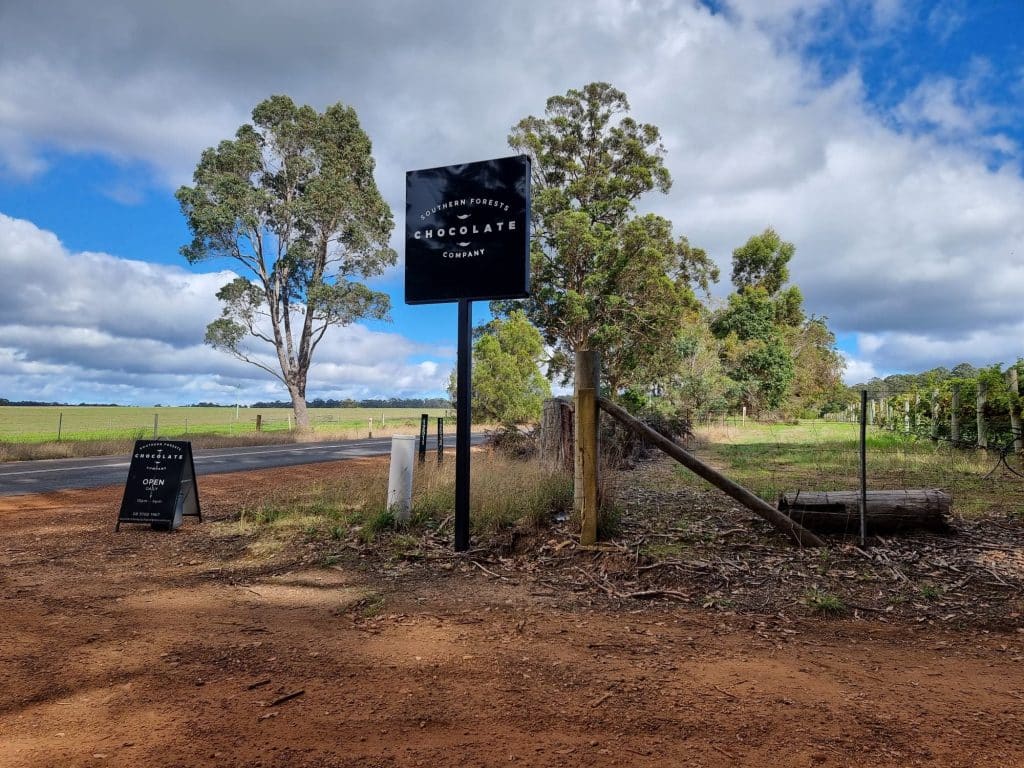 Open 7 days a week, 10am to 4pm.
Find the Southern Forests Chocolate Compan Pemberton at 12511 Vasse Hwy, Channybearup.
Discover more things to do in Pemberton here.