Does Gemini Café have Perth's most Instagram-able food? Quite possibly! If you're in the city with kids and looking for a spot to caffeinate and keep the kids amused, Gemini Café is a cute spot to check out. Found close to London Court, at the base of the St Georges Terrace skyscrapers, this little café is a firm favourite with the insta / tik tok crowd. We thought we'd pop by for morning tea.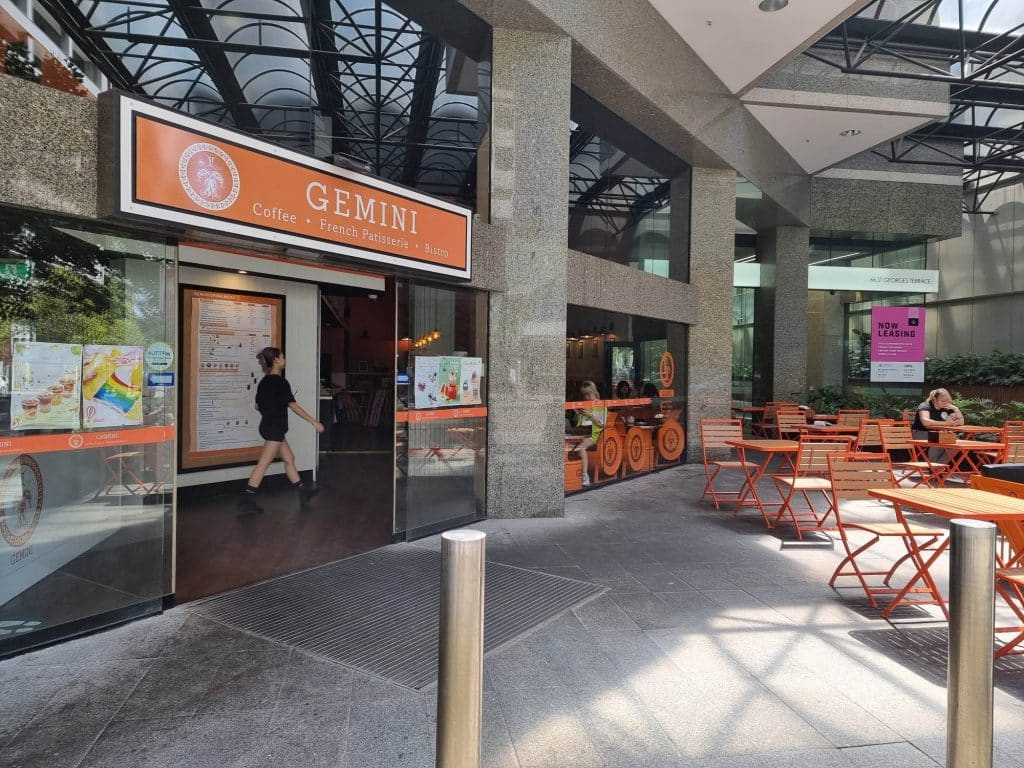 Their picture-perfect coffees and wacky food creations certainly caught my eye on Instagram. LC and I had just been to the Jurassic World by Brickman exhibition (be sure to check that out!) at PCEC. Gemini Café is an easy five minute walk from there. There's plenty of seating inside and out.
In the cabinet, you'll find a whole range of marvellous creations…
Cake that looks like mushrooms, pineapples and more.
LC and I enjoyed a couple of coffees. His Iced Mocha included a small scoop of ice cream, pink cream and an astronaut!
While my iced coffee included ice cream, pink cream and a super cute ice block bear. It was a good coffee and not as sweet as I'd expected.
As well as cute as a button coffees and desserts, there's a brunch-style menu, for something more filling. Kiddos have a menu all for themselves.
Rainbow cheese toasty anyone?!
If you love to snap your food, or delight the kids with something different these school holidays, head to Gemini Café next time you are in the Perth CBD.
Find Gemini Café at 66 St Georges Terrace, Perth.
Get more info on their Facebook page.
See our guide to family-friendly dining in Perth CBD here.