Perth City has a new library and it is an architectural stunner. Located next to the newly restored Cathedral square precinct, sits the circular building which is the new Perth City Library. We went to check it out during the long weekend while we had a day out in the city and the little one can't get enough of it and has already planned his next visit.
This multi-level Perth City Library has an entire level dedicated just for kids, with the tree of life sitting right in the middle of it. There are books for older kids on one side and books for younger kids on the other. All kids can come to the middle to lounge on the beanbags and read amongst the 'animals' with natural sunlight beaming in. There are toilets and also baby facilities such as change table on this level.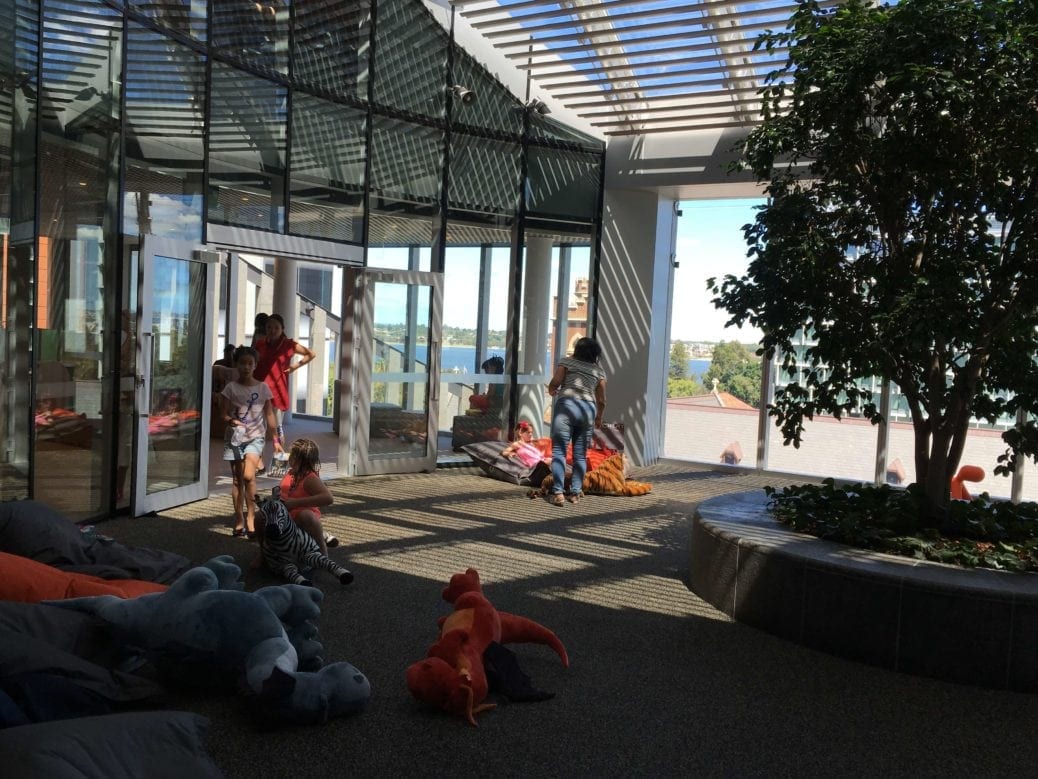 Tree of Life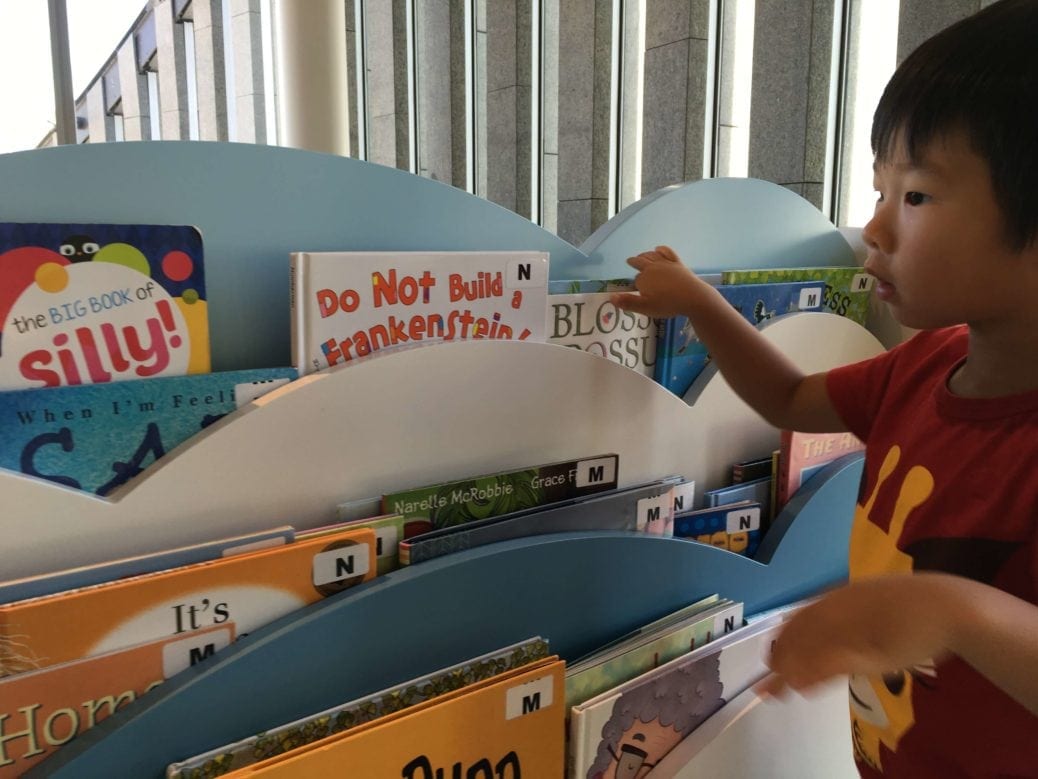 Shelf height perfect for kids to choose and return their own books
The library runs both baby rhyme time (0-2yrs old) on Thursdays from 10.30am -11.00am. This session includes stories and songs catered specially to babies and younger toddlers. For kids aged 2-5 yrs old, there is story time which happens on a Tuesday from 10.30am – 11.30am. This includes stories, songs and finishing with a craft session. Both lots of fun and its the perfect way to introduce babies and kids to the wonderful world of books. Both story time and rhyme time are held on level 4, around the tree of life.

The Perth City library also features levels dedicated to young adults, a history centre, an outdoor terrace, wi-fi throughout, multi-function room etc. For more info visit their website.
 outdoor terrace overlooking the beautiful swan river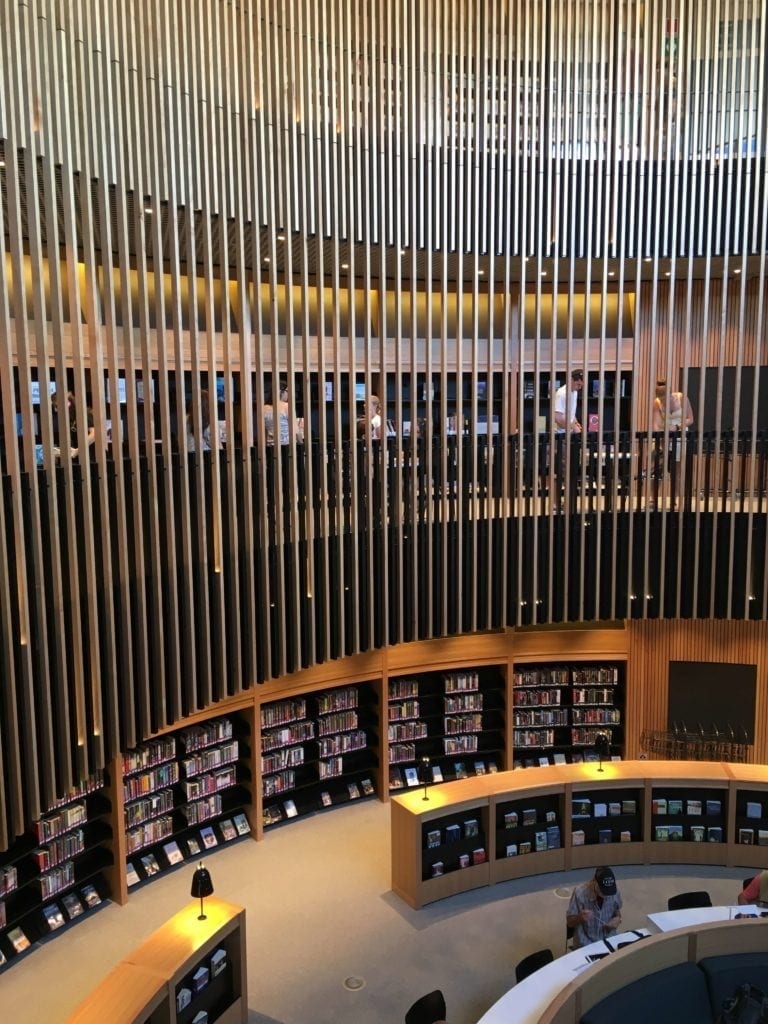 At the entrance, there is the information counter where you can sign up for free membership to enjoy all the library has to offer. You can also sign up via the online registration website and collect your card in person when you get there. There is also a cafe within the library opening very soon.
Next time you come to the city, pack some morning tea or lunch and sit on the beautiful lawn just outside the library.
" The more that you read, the more things you'll know. The more that you learn, the more places you'll go ". Dr Suess.
Perth City Library
573 Hay Street, Perth
Monday to Friday: 8.00am – 6.00pm.
Saturday: 10.00am – 4.00pm.
Sunday: 12.00pm – 4.00pm.
www.perth.wa.gov.au/living-community/city-perth-library
Find more libraries in Perth
Find more things to do in Perth City