If your family loves a wander around an artisan market – be sure to head to the Old Perth Road Markets in Bassendean. On the last Sunday of each month (Apr to Oct), the heart of Bassendean is closed to trafic for the markets. In summer month the markets are held on Saturday nights.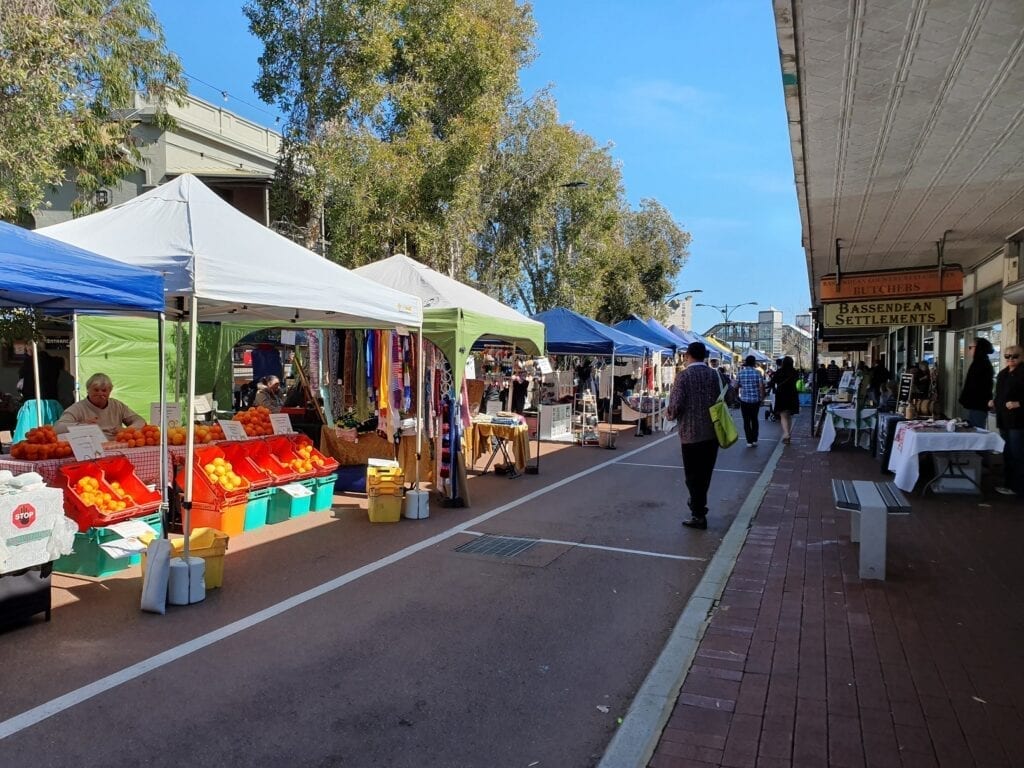 The Sunday morning event is perfect for buying fresh fruit and veggies for the week, as well as bread and other artisan foods.
Old Perth Road (which Little Chef kept singing to the tune of "Old Town Road") is brimming with cafes, restaurants and the local landmark – the Bassendean Hotel. There's not a lot of food trucks, but there's plenty of places to enjoy a tasty breakfast or even a sausage sizzle!
The markets have a focus on arts and crafts. It's an ideal place to find a unique handmade gift or treat yourself to something special. The line-up of stalls changes each month. Here's an idea of what you may find… For green thumbs, there's a wide range of potted plants and succulents, locally made gin, and beautifully crafted woodwork.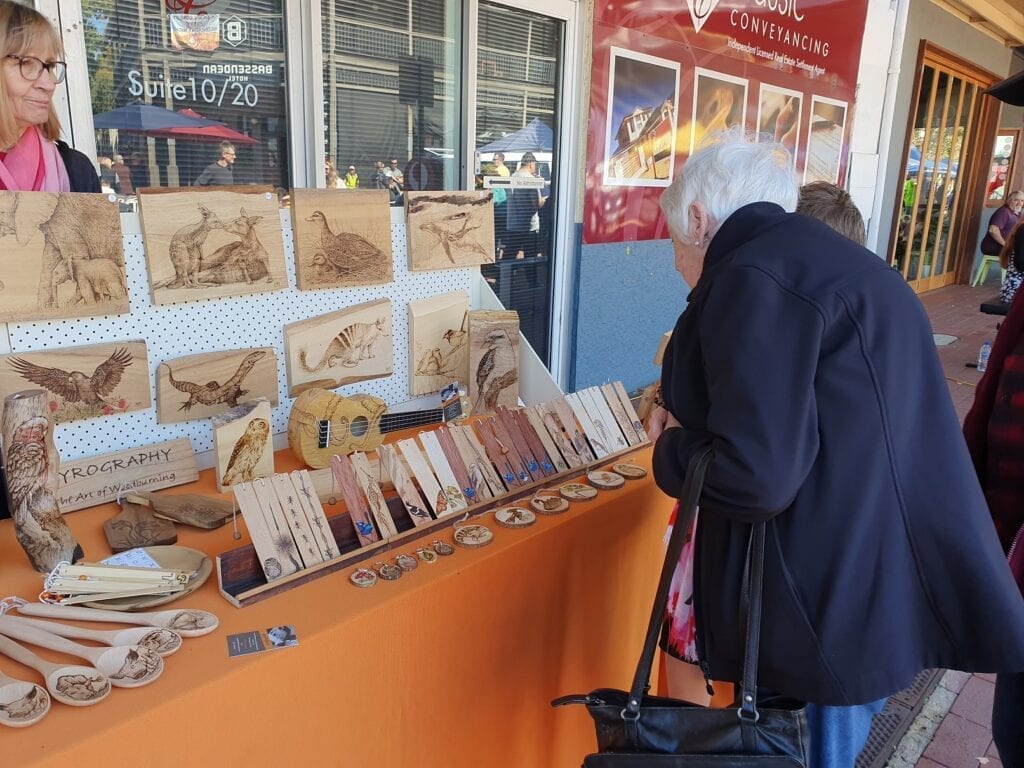 There's a nifty "Ask an expert panel". I've never seen this before, but it's a great idea, where it's free to ask an expert a question. We noticed a plumber, marketing professional and a Thermomix demonstrator too.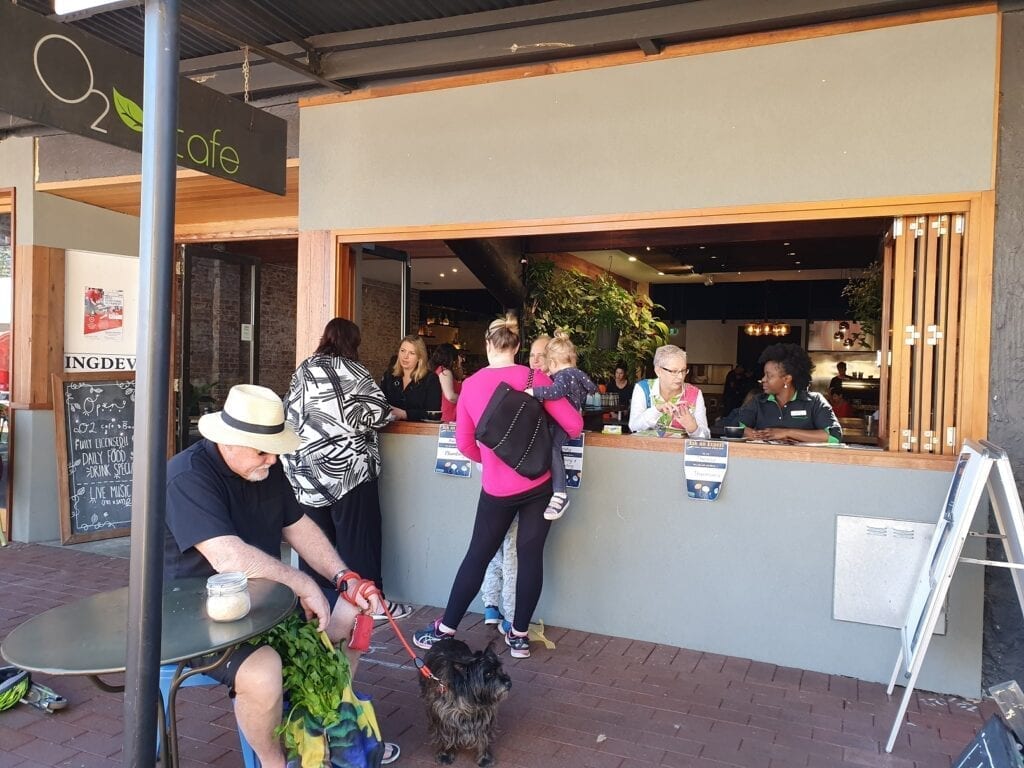 For kids, there's a free colouring table. There's another activity zone with activities to create for a small fee. The week we visited there was slime making and pot painting. Fur kids are welcome at the markets too.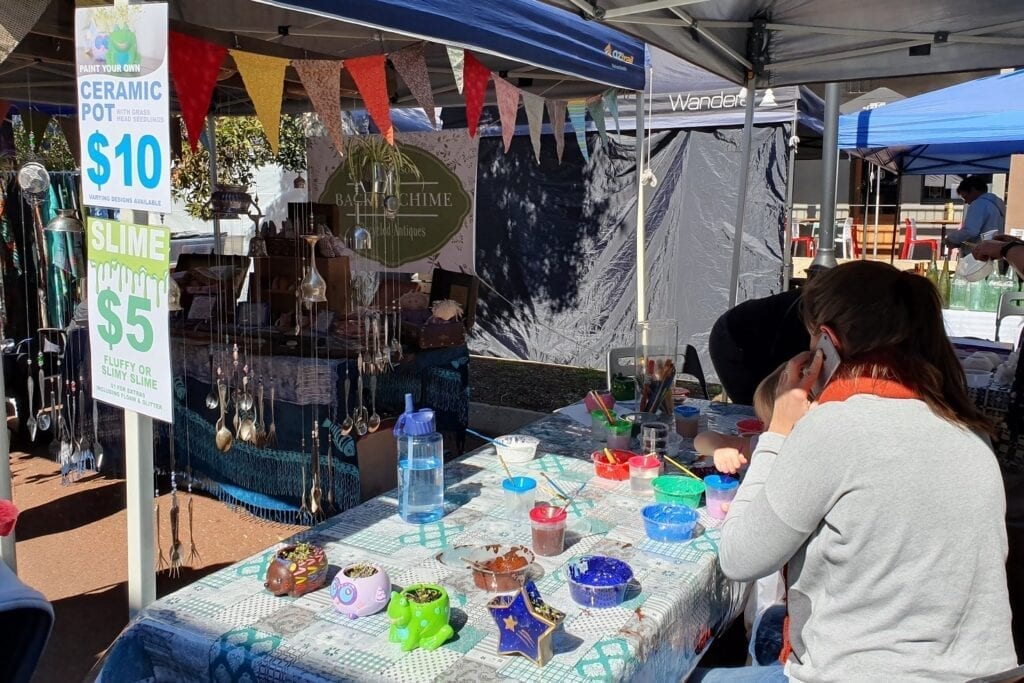 There is plenty of parking around and the Bassendean train station is right across the road, making for easy access. Or why not cycle – the City of Bassendean have lots of bike racks and repair stations around.
Live entertainment creates a vibrant atmosphere at the Old Perth Road Markets. They're well worth stopping by if you're in the area.
Old Perth Road Markets Bassendean – The Details
Open:  the last Sunday of each month (Apr to Oct).
Address: corner of Old Perth Road and Guildford Road, Bassendean.
Website: www.oldperthroadmarkets.com.au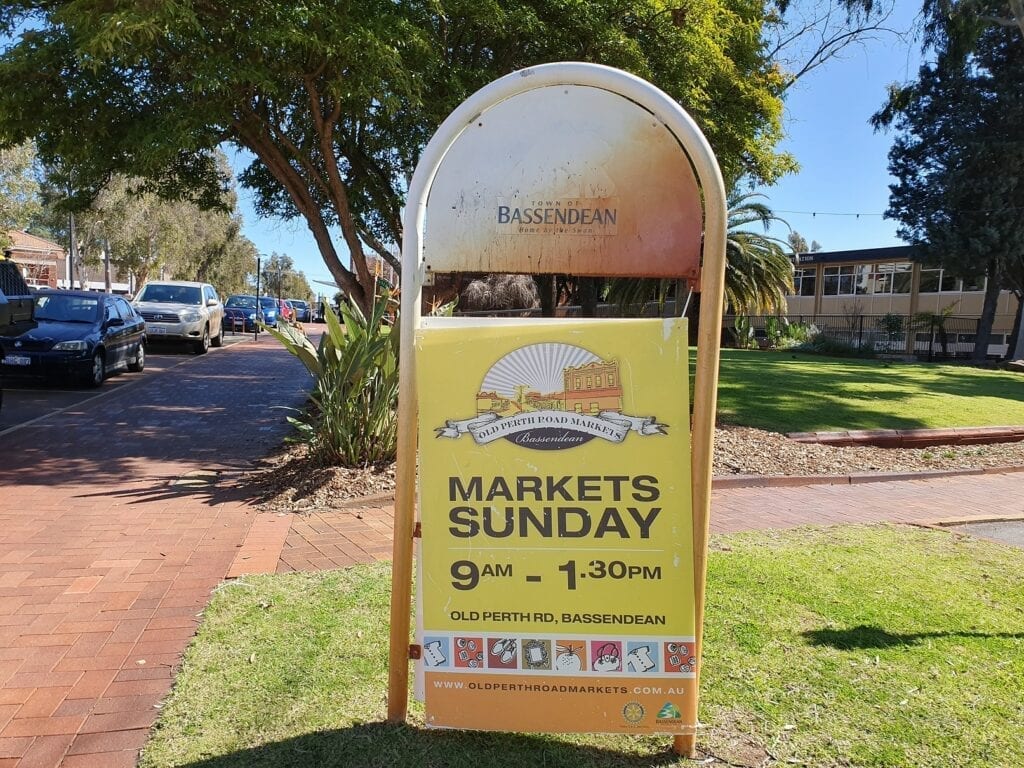 Find more family friendly things to do in Perth here.