The Manning Farmers Market is on every Saturday morning from 7.30am to 12.30pm. These popular markets are held in the grounds of Clontarf College on Manning Road.
The market features all sorts of fresh fruit, vegetables and other produce but also offers food and coffee and some homemade wares. Some of the smaller fruit stalls offer organic, non sprayed fruits and vegetables.
Other produce available was fresh fish, organic beef, lamb and pork, fresh bread and dairy products such as cheese and yoghurts.
The market is set up with the stalls around the edge and seating areas in the centre. There are a number of large trees so the area is quite shady. The day we visited there were three different buskers providing entertainment while you shopped or sat and enjoyed a coffee.
The seating areas are separated into people with dogs and people without. There are limited table and chairs provided, some regulars had their own with them and others were just sitting on the grass. There were a couple of options for coffee and a range of food choices including crepes, fresh scones or s-cones the unusual scene cone, macaroons and cakes, and an Elmars stand.
The markets were very dog-friendly including a couple of stalls selling dog treats or dog food.
There were a few other stalls as well including plants for sale, fresh flowers, metal scrap sculptures and leather and wooden items, tea and homemade pickles and condiments. Miss 3 liked the tea stand as he let her open the jars and smell all the exotic smells.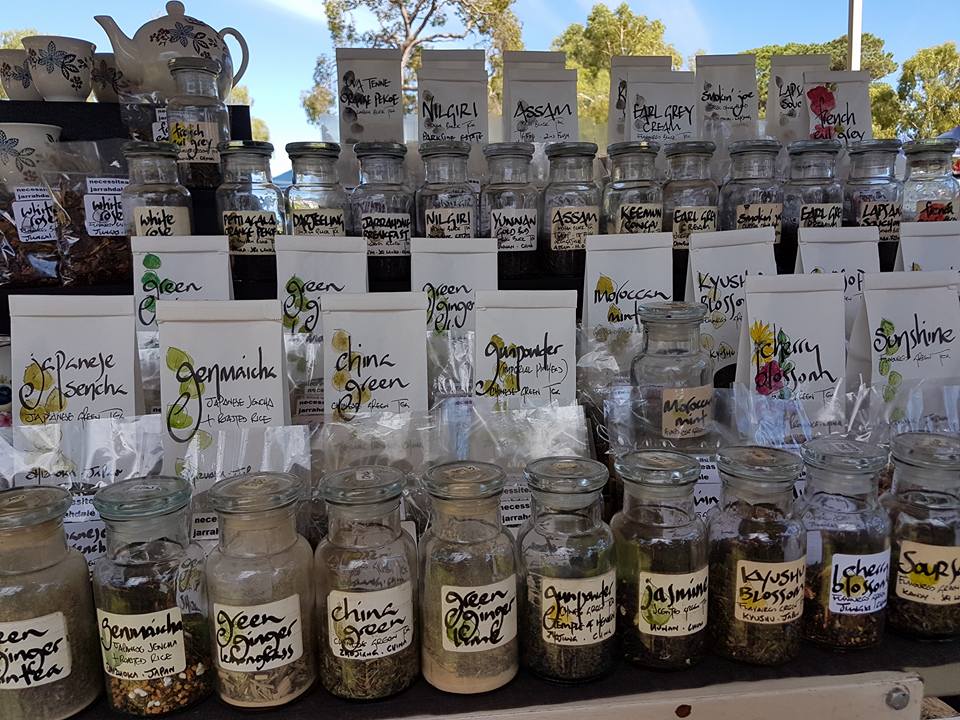 So bring your bags and cash along and have a morning at the Manning Farmers Market. Be early as suppliers have limited stock of fresh produce. We were there by 9.30am and were already seeing some sold out signs.
Manning Markets are located at Clontarf College, Manning Road Manning.
Every Saturday 7.30am to 12.30pm.

Find more markets