For little train spotters, there's a place in Perth where you can imagine you're on one of Thomas's carriages Annie or Clarabelle – or even the Hogwarts Express! At Dome Cafe in Bassendean, the railway rich suburb has embraced its heritage on the side of the tracks and created a wonderful space to enjoy a cuppa in a train carriage!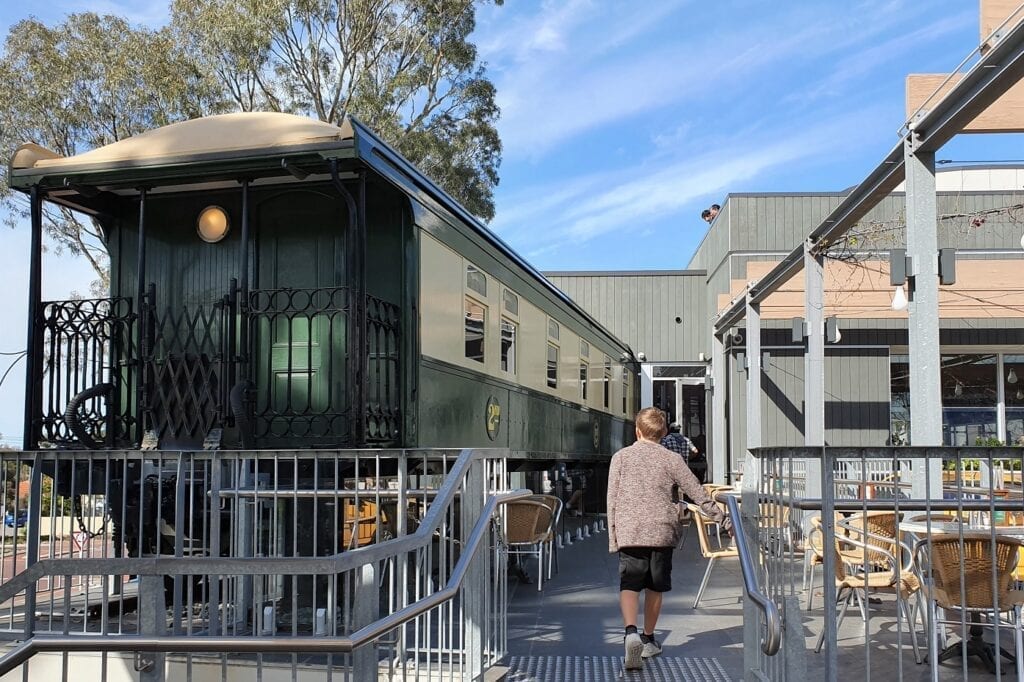 Before heading to the nearby WA Rail Transport Museum, we stopped by for a bit of morning tea. Found at Bassendean Shopping Village, the huge two story Dome Café has plenty of space to sit – but we think you just can't go past a booth inside the restored train carriage. You'll want to watch little ones on the spiral staircase, which leads to an outdoor rooftop area.
So we boarded the beautiful 100+ year-old refurbished train carriage. A narrow corridor leads past a number of booths (which fit 4 to 6 people). The front and the back of the train feature rooms with larger, standalone tables.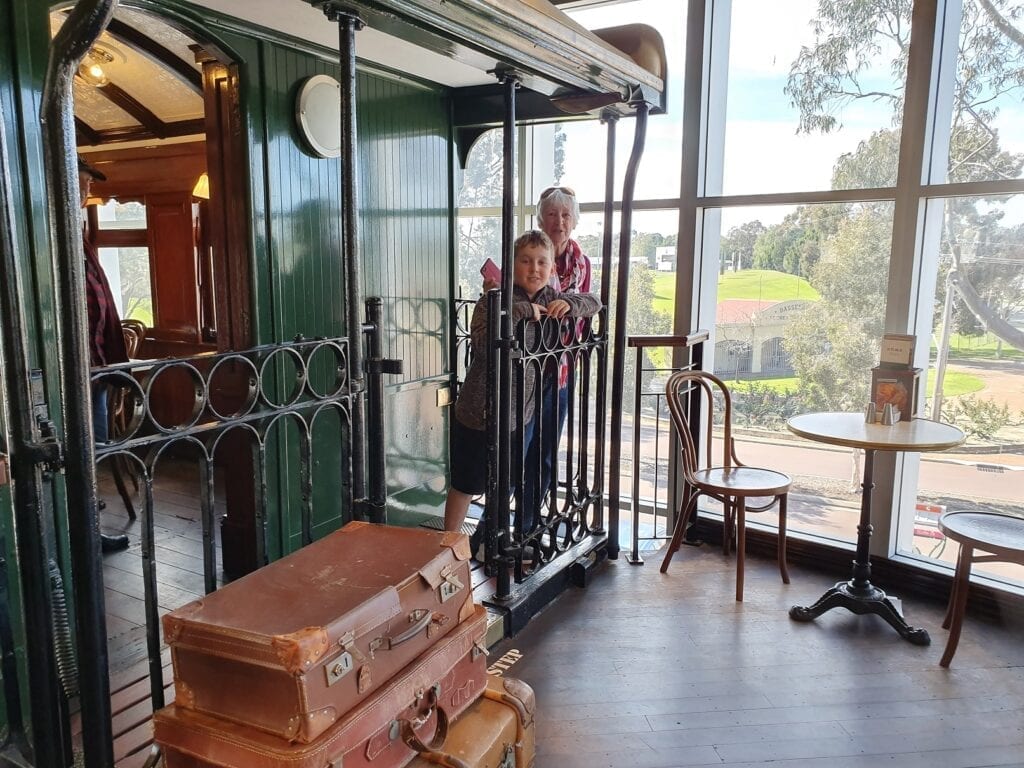 We were lucky to grab a booth in the train, at the popular café. It was a real treat to sit on the beautiful leather seats, surrounded by vintage touches.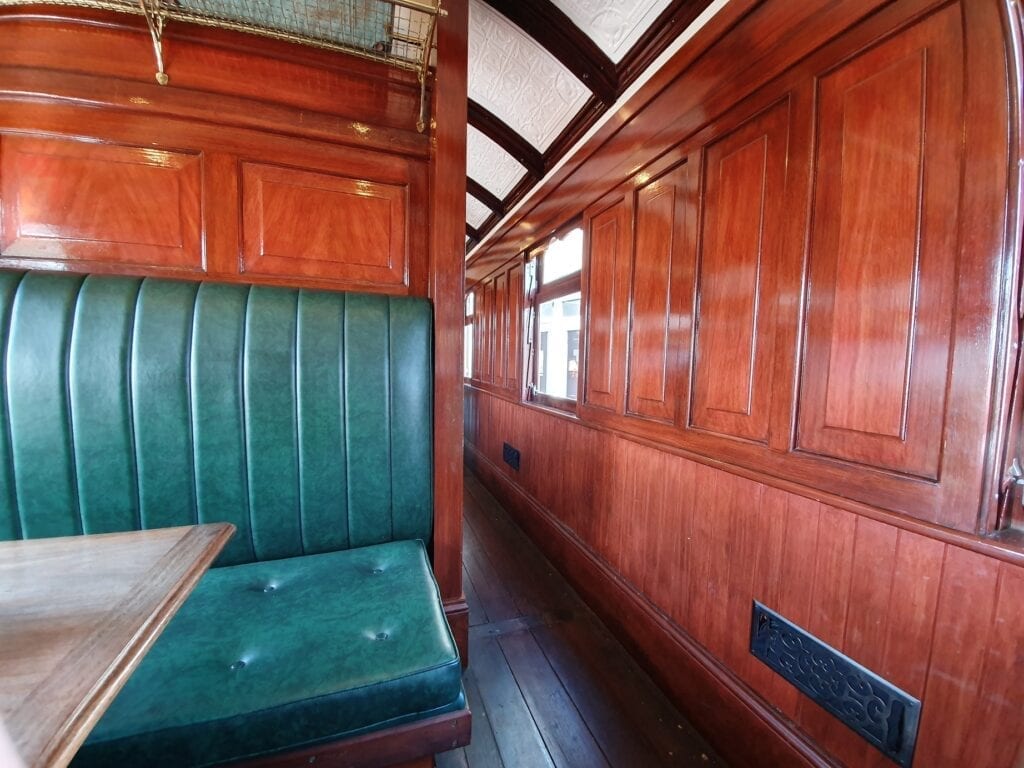 A slideshow shows old photos of the train when it was in use, as well as images of the restoration.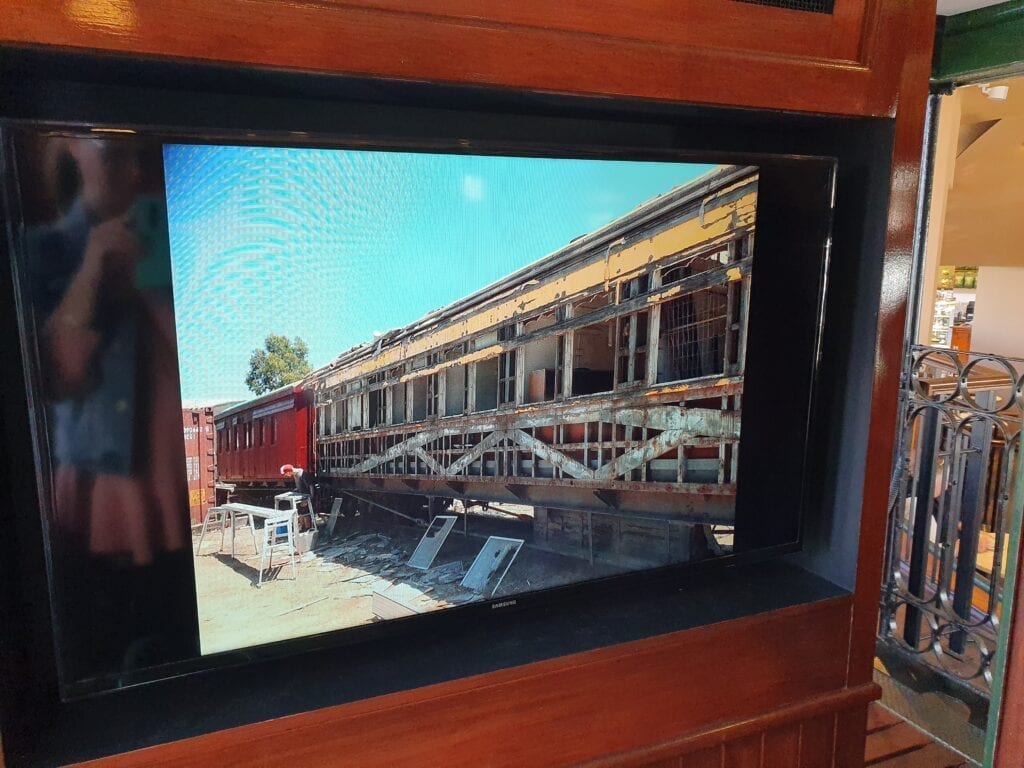 Dome is an affordable and consistent café, with a huge menu with something to suit everyone. We also found the service was very friendly and helpful.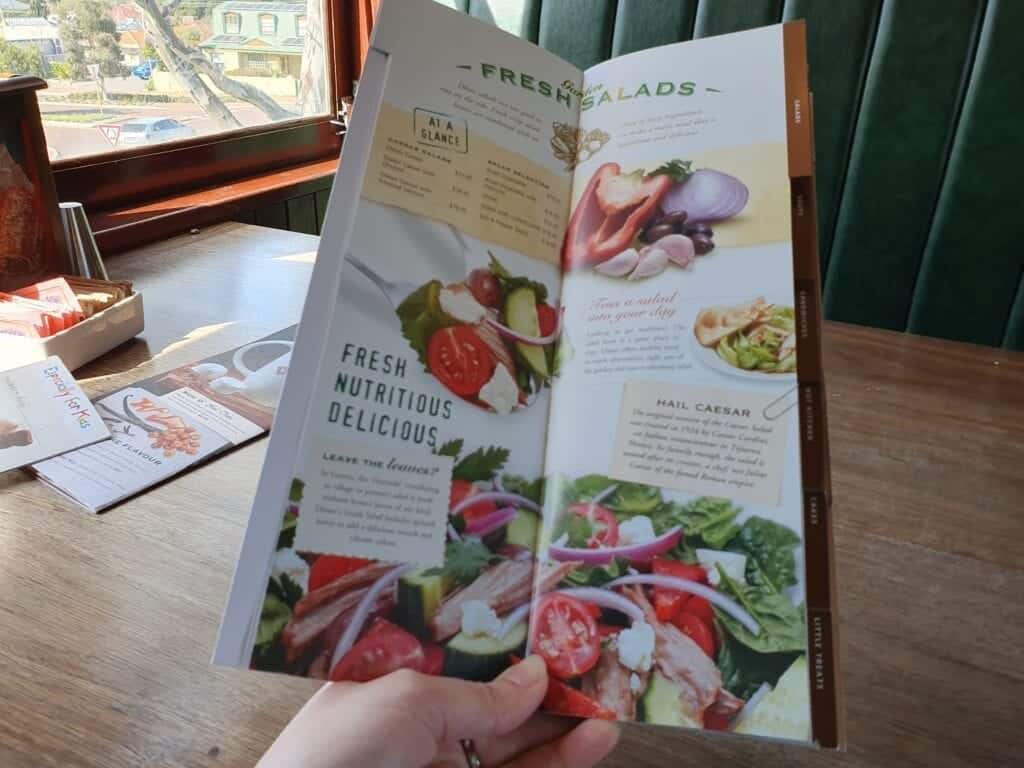 Little Chef was treated to a "fluffy Koala", a caramello koala milkshake, topped with cream and a caramello koala, who soon lost his head!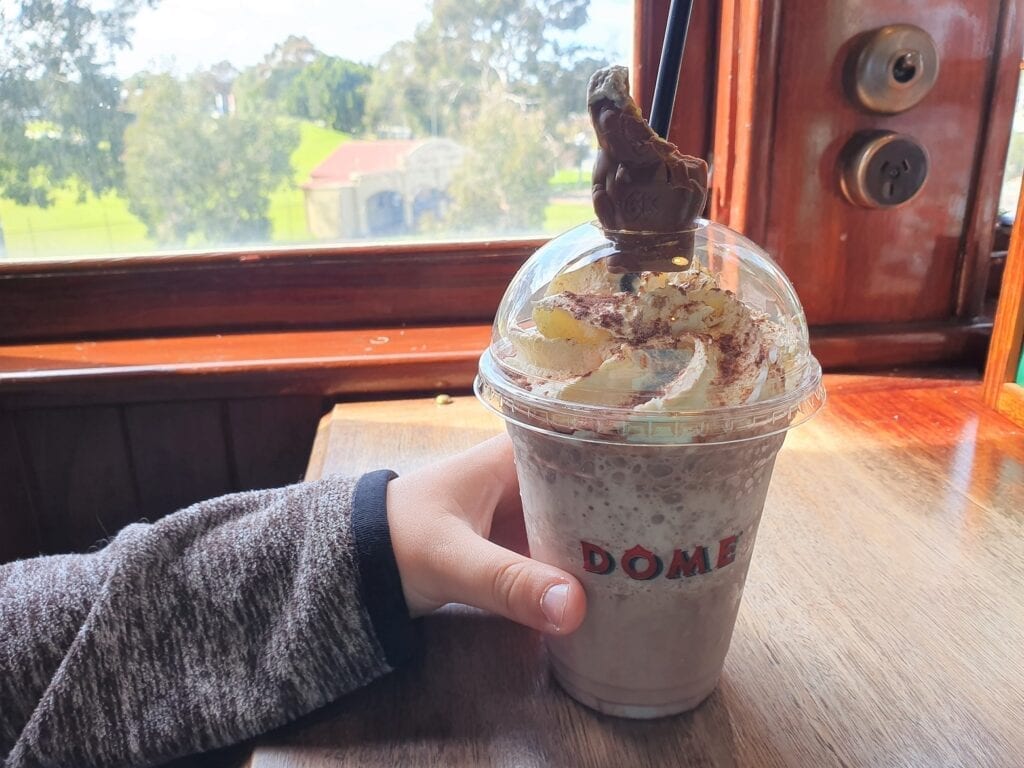 I had a hot cup of coffee.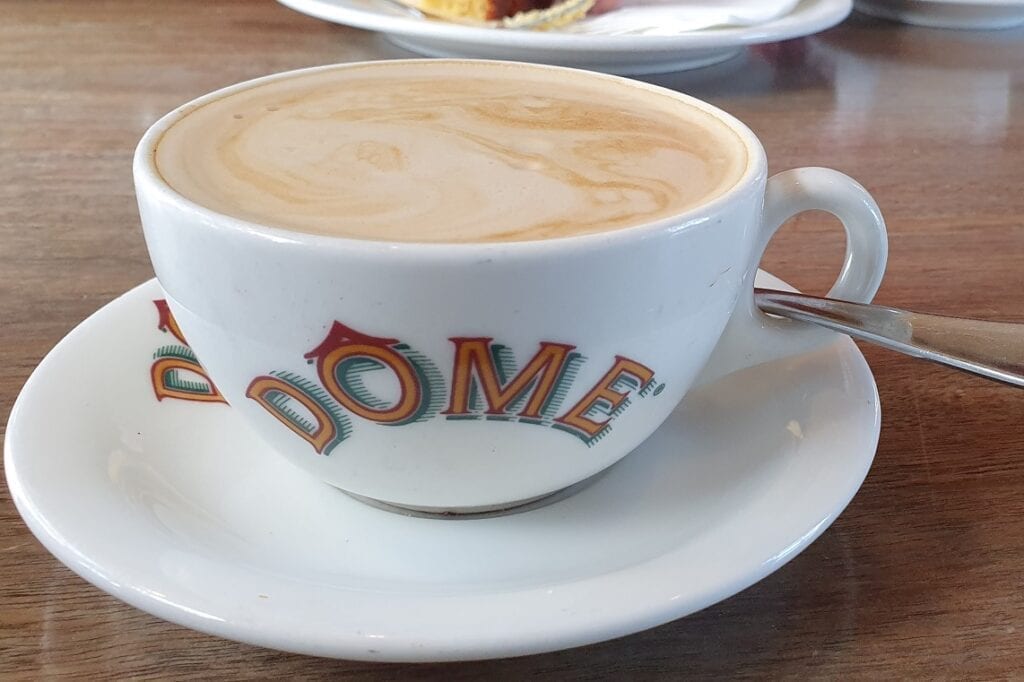 I shared a moist orange and almond cake, which is also gluten free.
Dome Bassendean is a must visit for train lovers of all ages and well worth a visit – especially if you're heading to the train museum.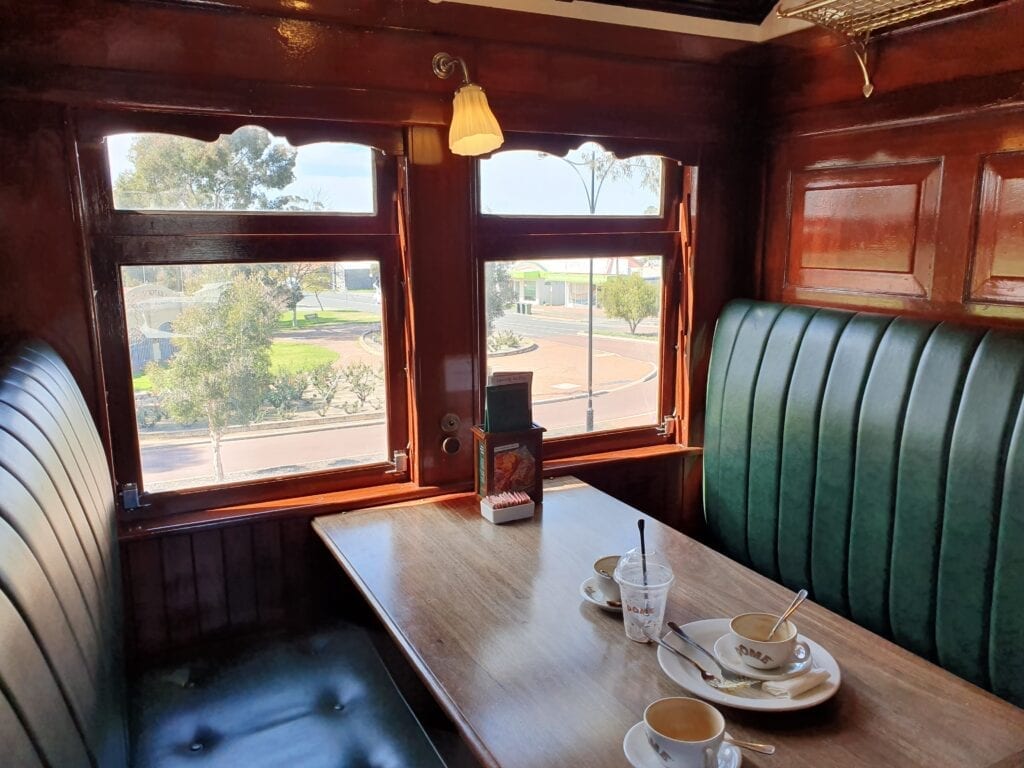 Find Dome Cafe at Bassendean Shopping Village, West Road, Bassendean (opposite the wafl oval)
Website: www.domecoffees.com/stores/dome-bassendean
Find more family-friendly restaurants in Perth