Did you know there's a Railway Museum in Perth? We recently discovered the Western Australian Rail Transport Museum in Bassendean, a wonderful spot for little Trainspotters of all ages. The museum, open Wednesday and Sunday afternoons, is dedicated to WA's rich railway history. Their collection of steam and diesel engines tells a story of the railways that helped to build our great state.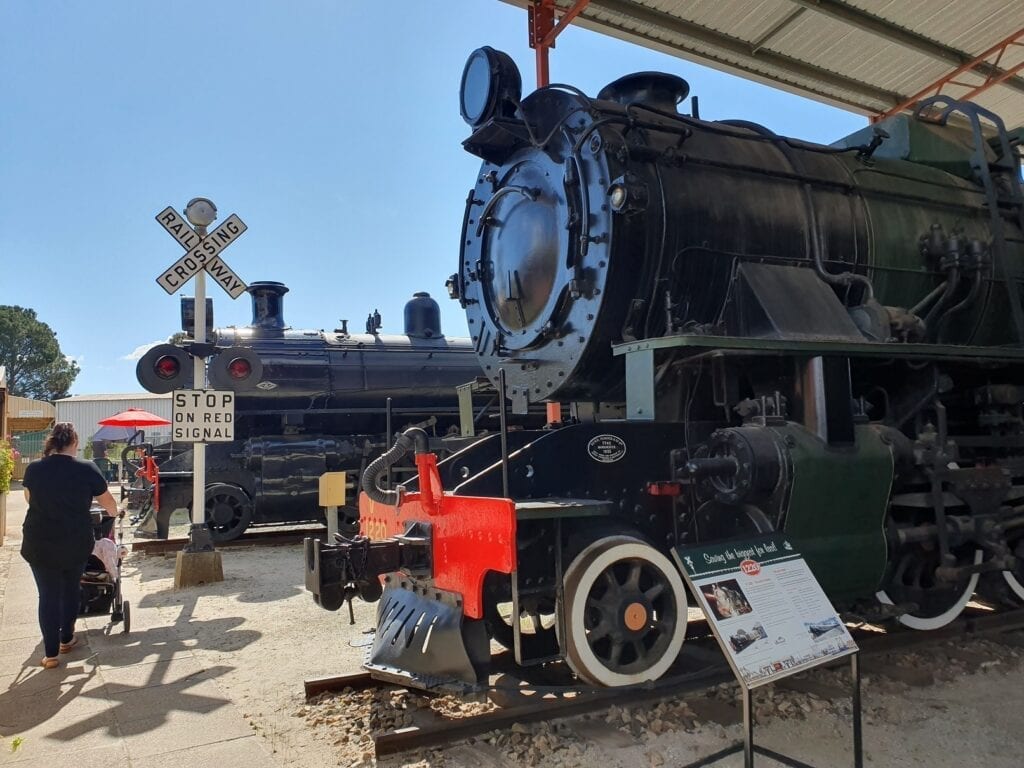 The majority of the train collection is of engines and carriages used on the Western Australian Government Railways. There are items from the timber lines, gold mines and private lines like the Midland Railway Company. It's a brilliant spot for toddlers that love Thomas or Chuggington, as it's so interactive. Most of the engines and carriages are open to explore!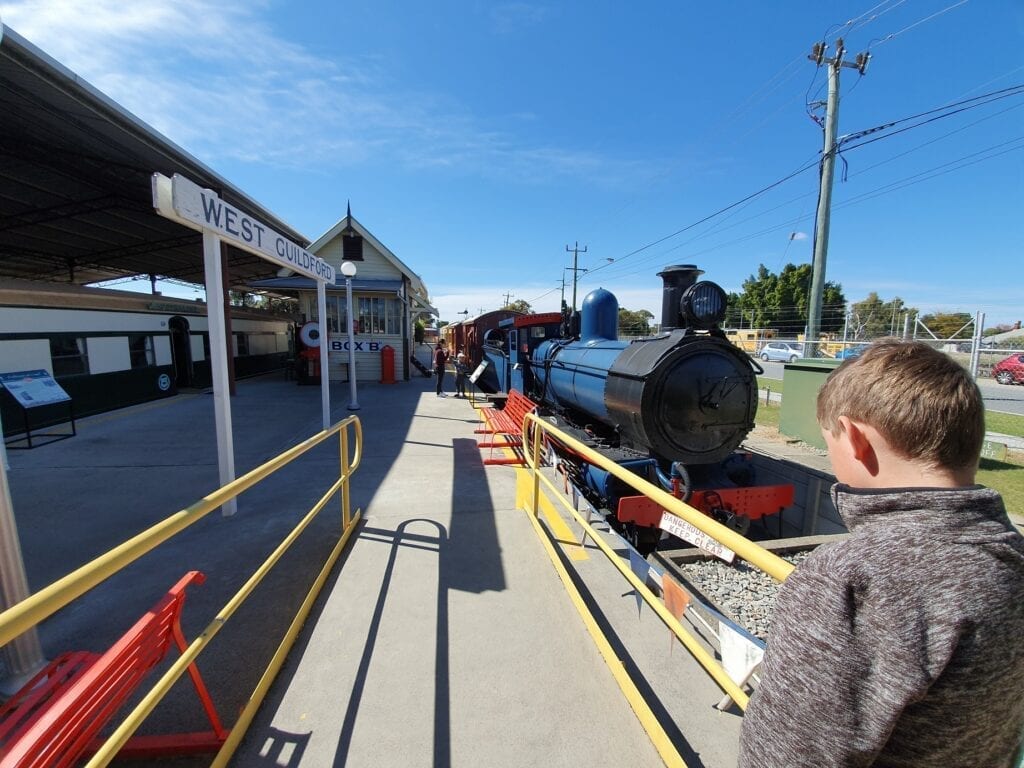 Climb aboard the preserved passenger trains to see what long-distance travel used to look like in the 20th century. Walk down the narrow corridors to discover bunk beds and bathrooms – even a bar.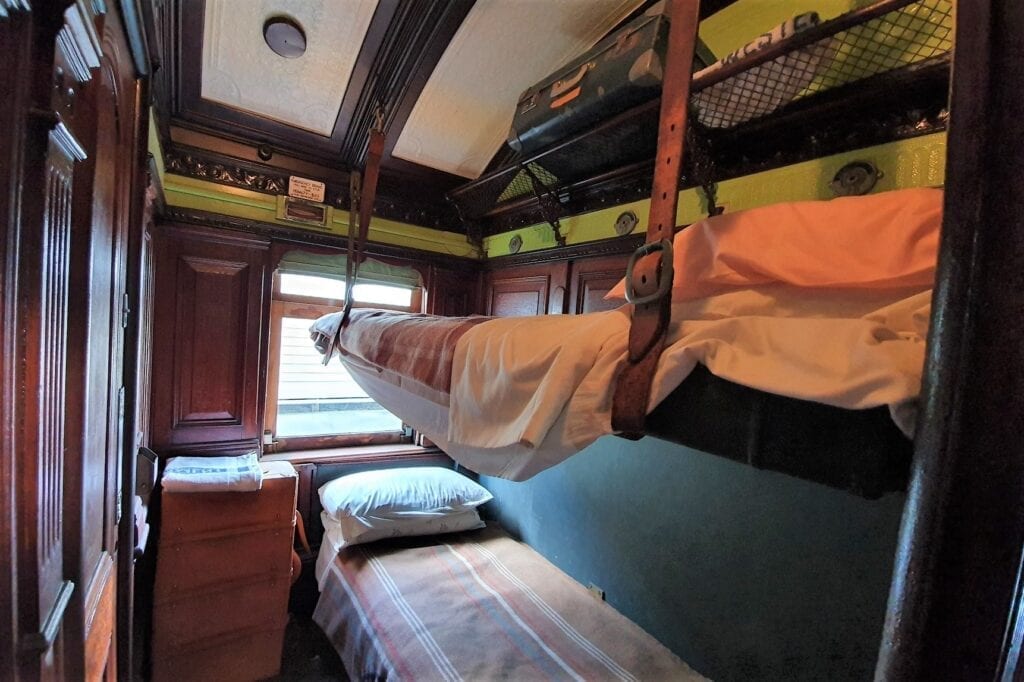 The 1947 "Australind" buffet car can even be hired for children's birthday parties!
The collection spans the whole spectrum of WA's railway history. Beginning with "Katie", the light green engine which was placed into service in 1881, while the Fremantle to Guildford Railway was built.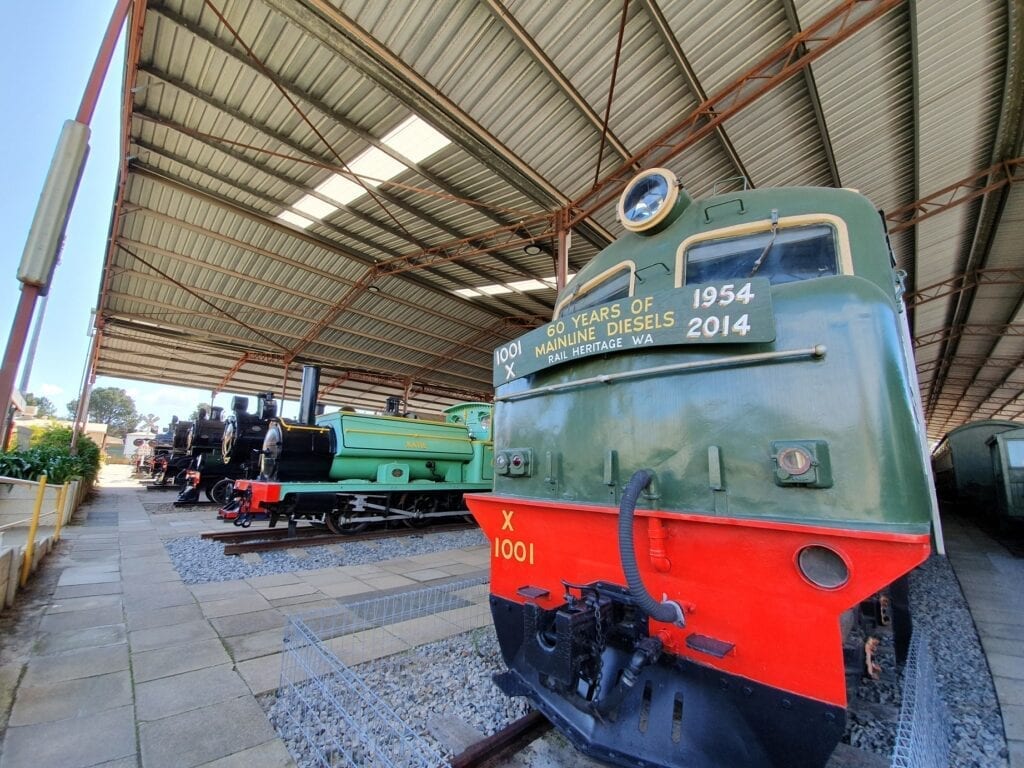 There are more modern diesel locomotives, which took over from the romantic steam age.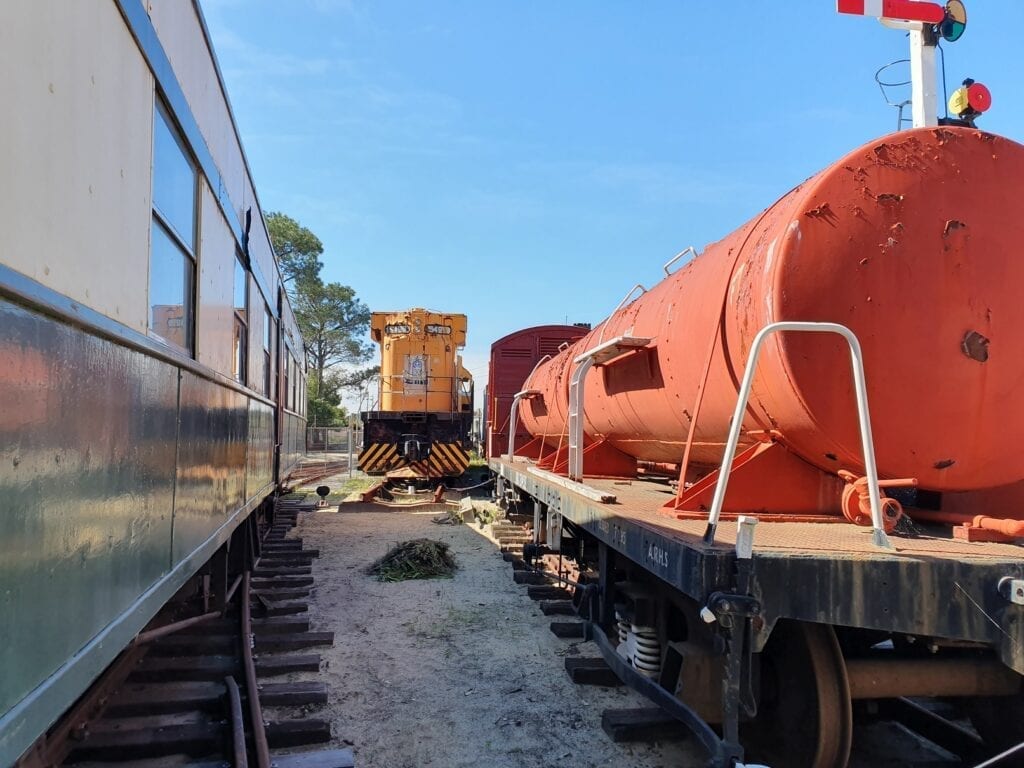 There is even a very special royal carriage, used by King Edward (before his abdication) and the Queen Mother in the 1960s.
Little Chef loved exploring the engines. You can just imagine the hot and sweaty work conditions. Shovelling coal sure is hard yakka!
Be sure to take a peek into the signal box too.
If you'd like to delve deeper, also at the Western Australian Rail Transport Museum in Bassendean is an exhibition building, home to an extensive collection of railway photos and artefacts. Kids will like to look at the old photos of the trains in action. A couple of interactive displays on how the trains worked, will also keep them amused.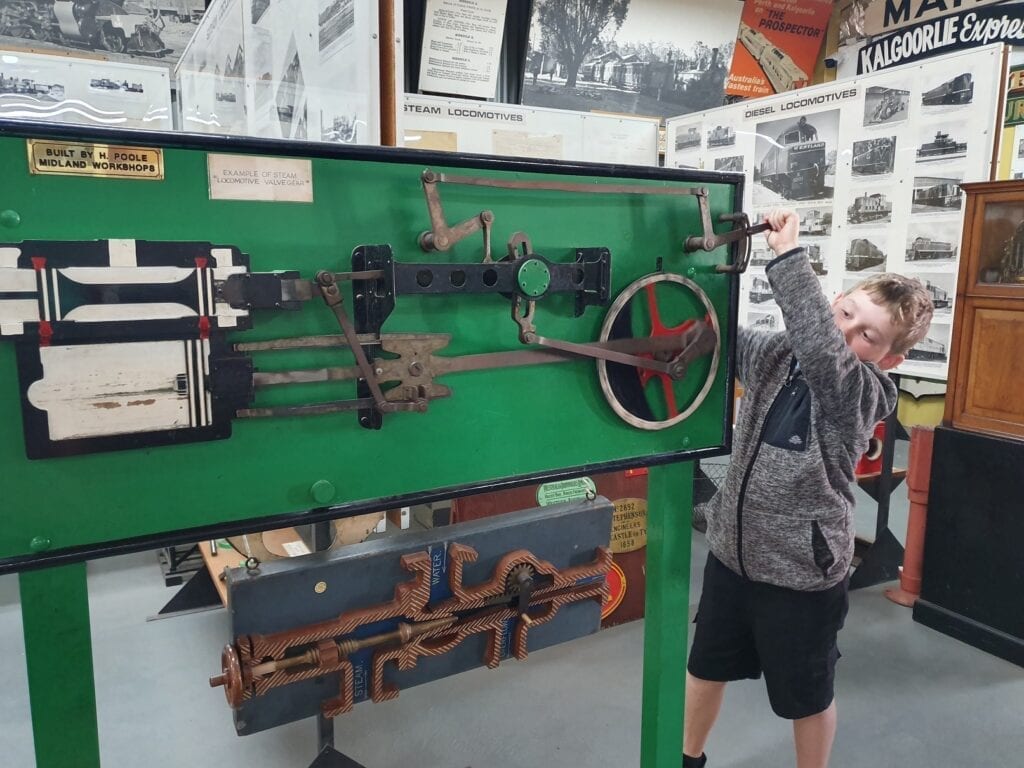 There's also a huge shed filled with model railways. You can view just from the front of the shed. I know Little Chef would have liked to have had a closer look!
This is run by an enthusiast group. Here you can purchase, drinks, snacks and ice cream. Otherwise, you're welcome to bring a picnic to enjoy on the grass.
Next to the entrance, there is also a small, sand fall play area, best suited for kids aged 8 and under.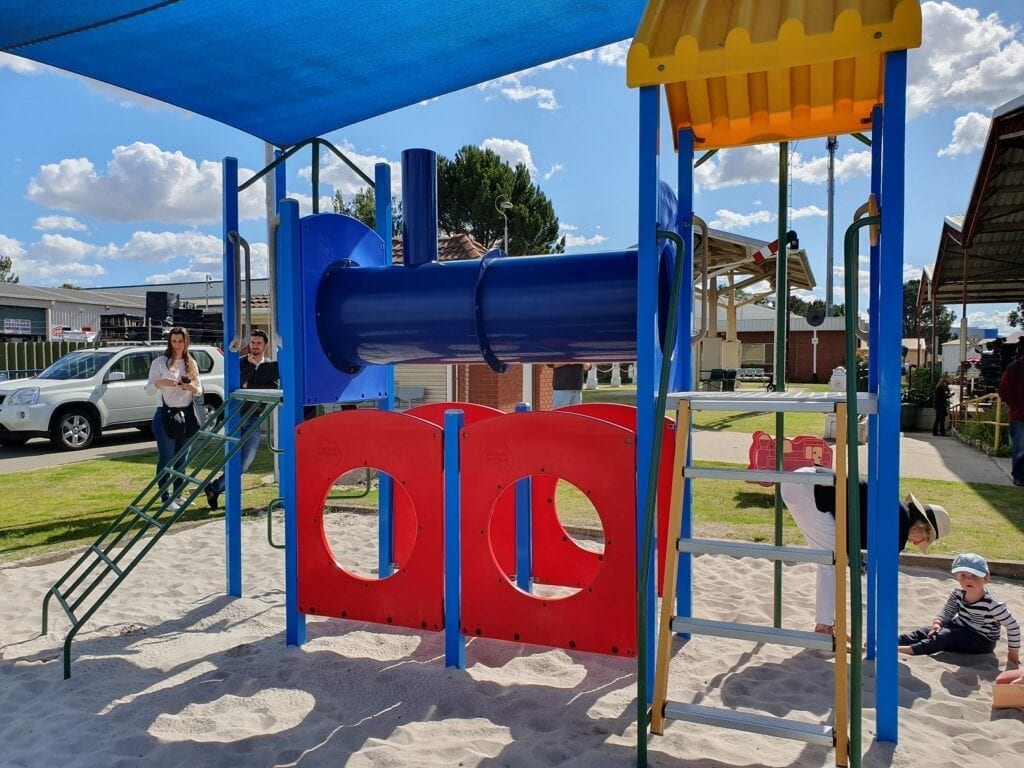 And be sure to say "toot toot" to Thomas!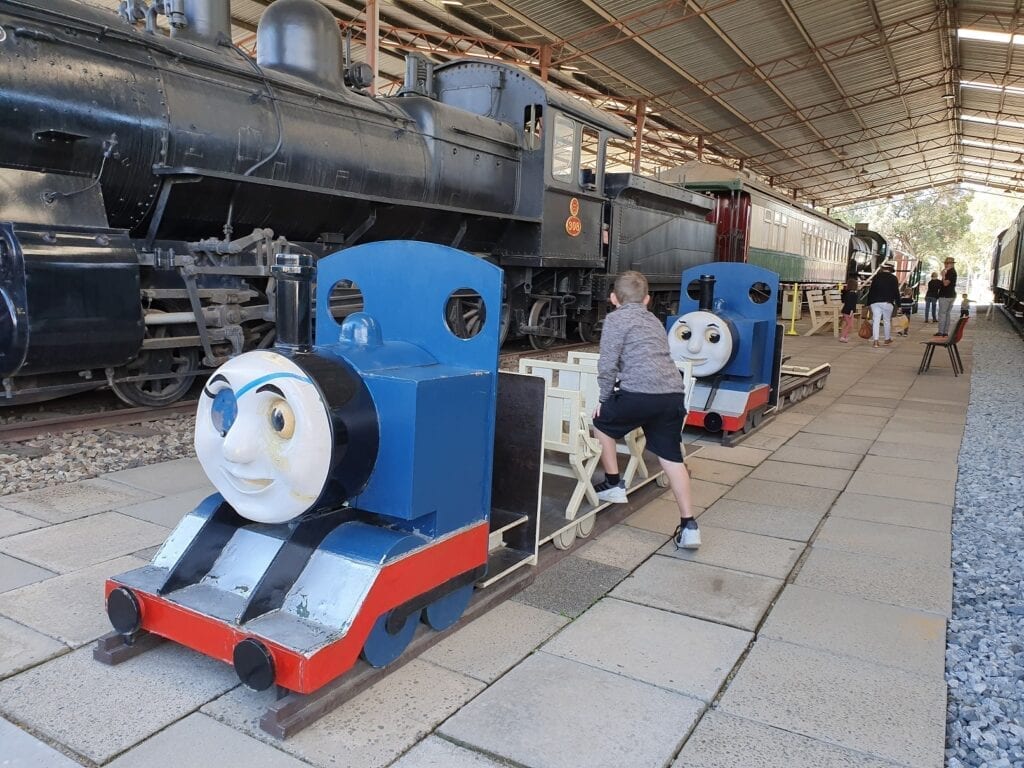 A gift shop has lots of train books for sale, as well as lots of Thomas the Tank Engine books for kids.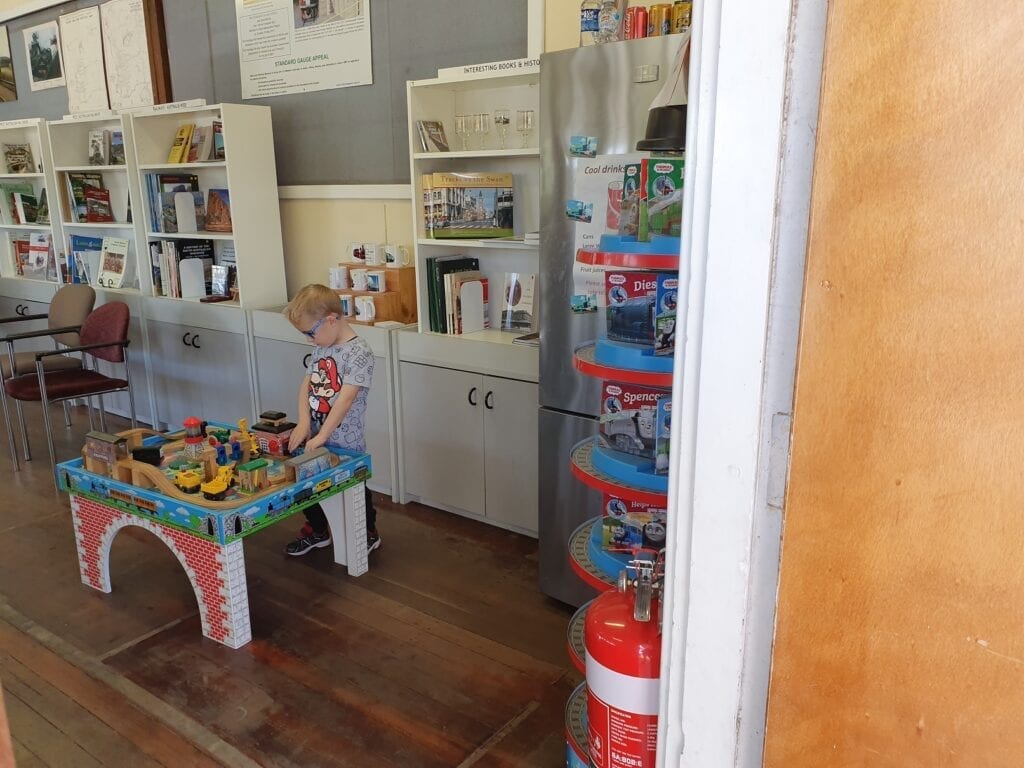 Look out for special events, including the annual "Railfest", usually held in October. Accessibility with strollers isn't ideal, with many steps leading up to trains, as well as narrow walkways in carriages. The Western Australian Rail Transport Museum is well worth a visit!
Western Australian Rail Transport Museum – The Details
Find 36 Railway Parade, Bassendean, Western Australia
Phone: 9279 7189
Parking: Limited street parking is available. If traveling by train stop at Ashfield Station.
Open: Sundays 1pm – 5pm & Wednesdays 1pm – 4pm
Admission: Adults $9, Concessions $7 and Children $4 (4 – 14 years) Under 4's Free.
Find out more on the Western Australian Rail Transport Museum, Bassendean on their website. 
Discover more things to do with kids in Perth here.