With its massive wooden fort, jumping pillow, mud kitchen and family-friendly menu, Roar Bar & Grill have made eating out as a family so much easier!!
The newly renovated restaurant and outdoor playground have an extensive menu catering to a range of dietary needs.
The portion sizes are generous and the service was great. We didn't wait very long for our meals or drinks and they were fully booked on the day of our visit.
The kids menu is an activity for them as well with coloured pencils available for the kids to use.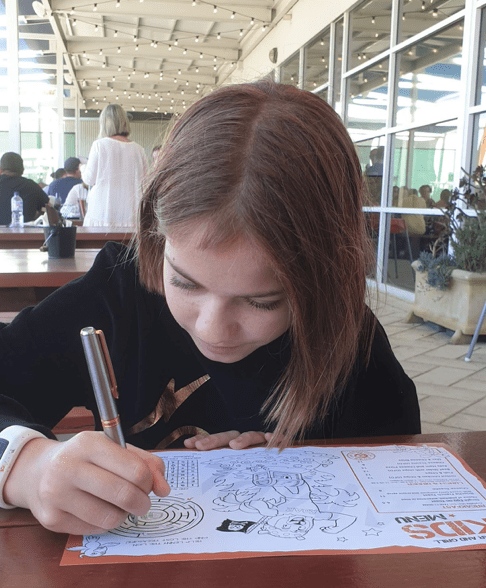 My daughter loved her beef slider, the beef pattie was huge and from the tiny taste she gave me, it was pretty tasty!
The inside restaurant is mainly booth seating with some large tables for group bookings. The outdoor seating is bench tables and chairs that are placed alongside the playground, perfect to supervise the kids while eating your meal at the temperature it's meant to be!
The Adventure Playground has so much to do to keep kids of all ages busy! I think it has to be one of the best restaurant playgrounds I have ever come across! The centre piece of the playground is a huge wooden fort with many nooks and crannies!
Inside the wooden fort, there are not just the usual face cutouts but it also has body cutouts … try and squeeze through or make the same body shape.
There are so many things to do once you're in the fort. You can climb over the wooden beams to get to the tall jarrah timber slide.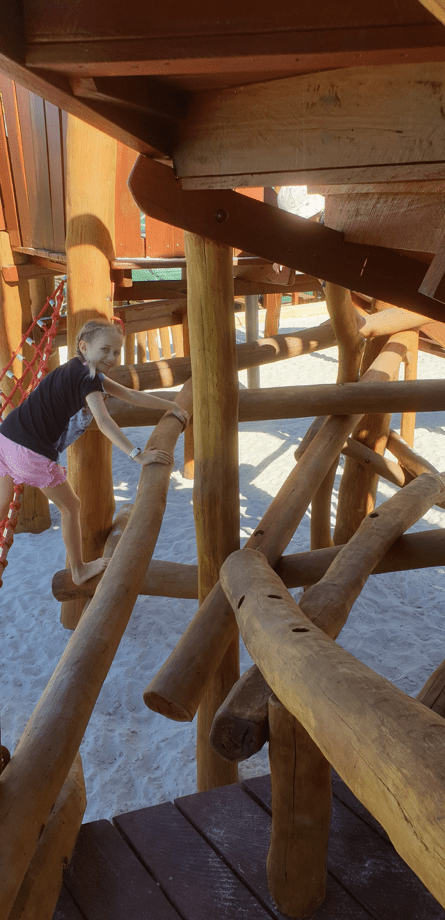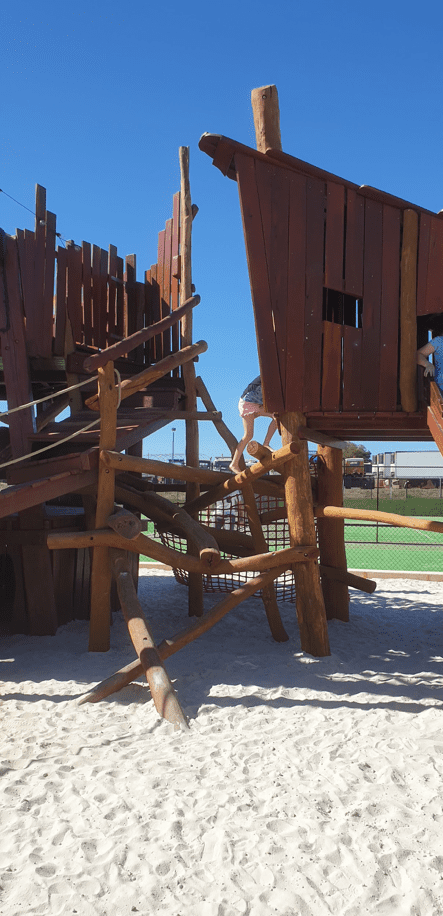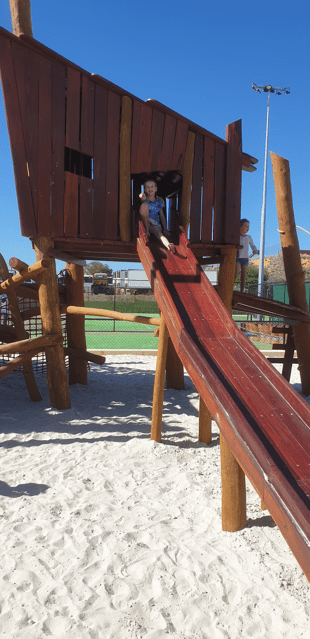 A Fireman's pole takes you on a journey underneath the fort. Here you'll find lovely coloured windows, a rope net ladder, a rope spider web … every way you turn there is a new challenge for all ages, skills and adventure levels!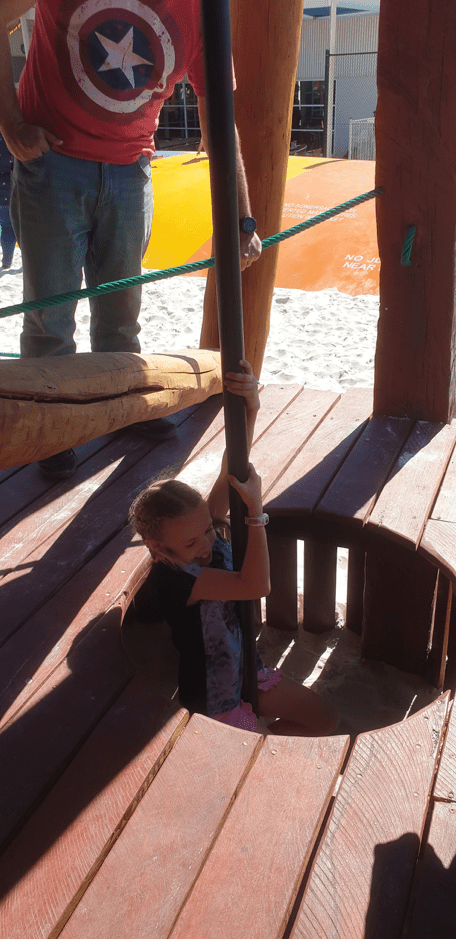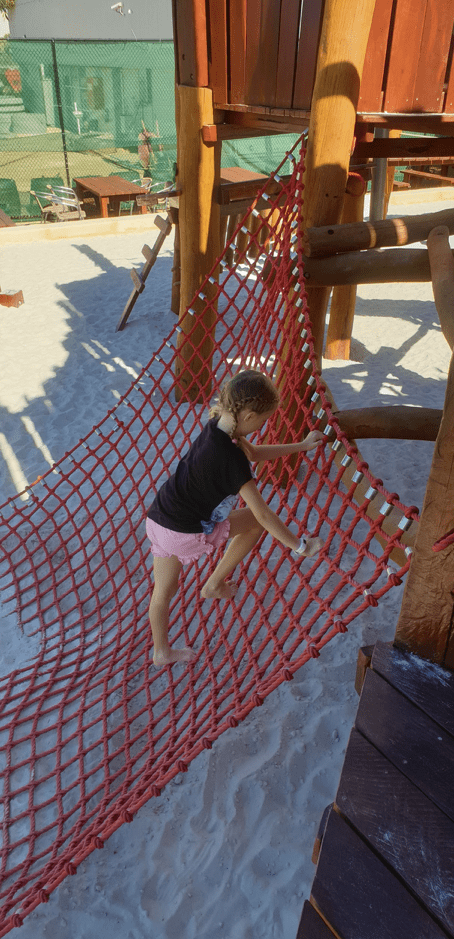 An alternative way to reach the wooden slide is up the climbing wall, through the barrel tunnel and along the uneven wooden step bridge.
Another main feature of the playground is the inflatable jumping pillow. The sloping edges are at a great angle to allow the smaller kids to get up on top for a jump around.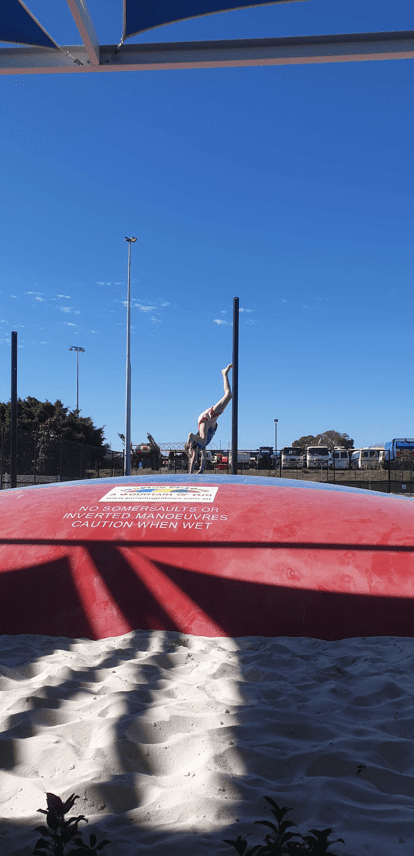 The Mud Kitchen was just as busy serving up meals of its own, a lovely little set up with sandpit toys and kids seats for their very own restaurant play.
And we can't forget the running barrel, table tennis table, vintage flatbed truck and the SS Minnow where everyone can be Gilligan!!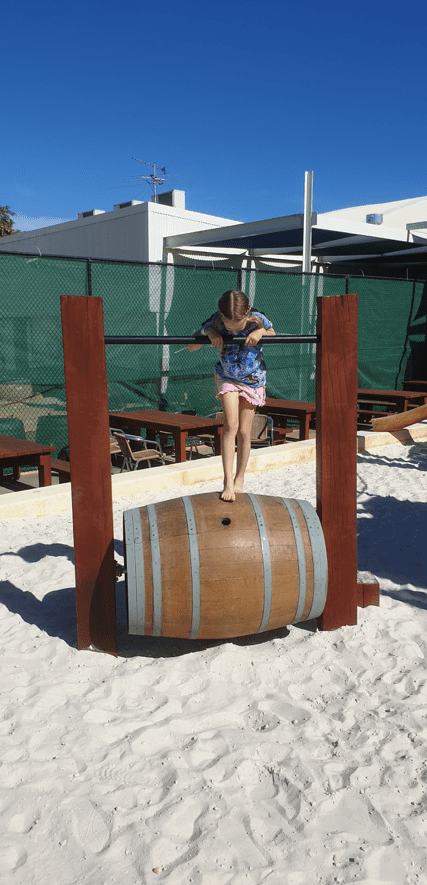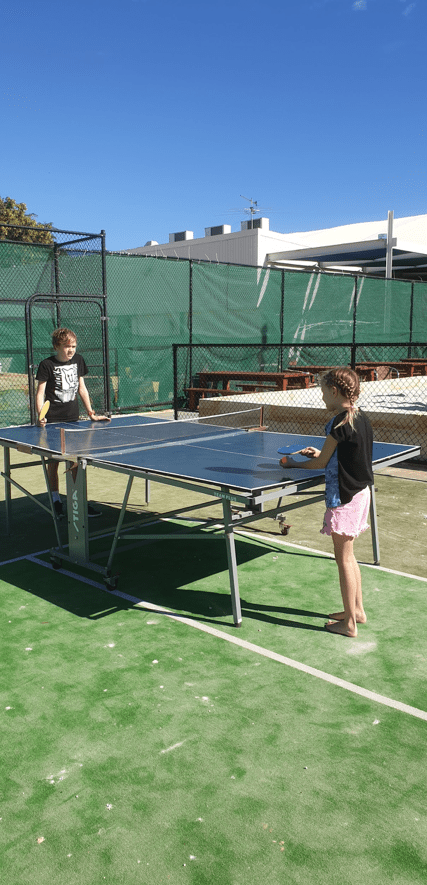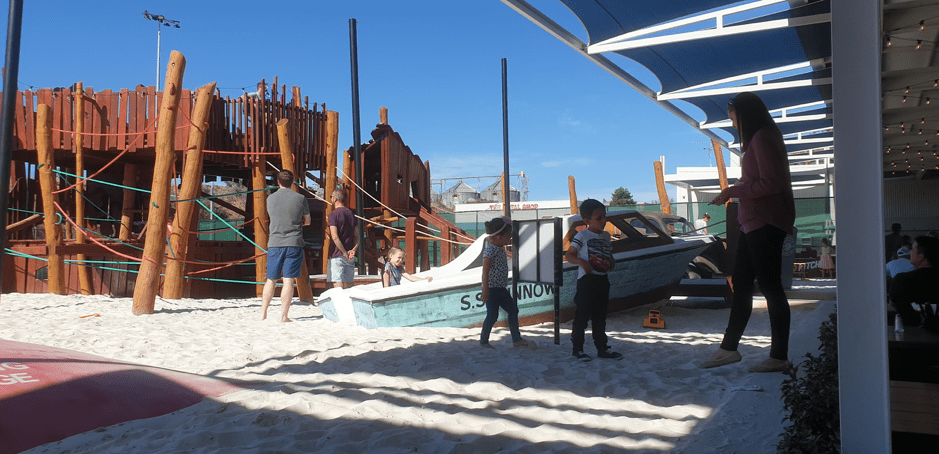 Roar Bar & Grill have room for prams and wheelchairs and there are plenty of high chairs inside and out.
You do not need to be a member of Roar Fitness to eat at the restaurant, it is open to the general from breakfast to dinner every day.
For more information visit their Facebook page
Roar Bar & Grill
Inside Roar Fitness 24/7 Bibra Lake
23 Port Kembla Drive,
Bibra Lake WA 6163
Find more family-friendly restaurants in Perth