We recently stayed in Denmark, a coastal town in the Great Southern region. One of the nights we decided to eat out and tried the Denmark Tavern. The tavern is located on the South West Hwy just out of town and includes accommodation and the Thirsty Camel liquor store.
The Denmark Tavern has
restaurant
seating, a bar area, outside seating and a large play area for the children. As we walked into the restaurant area the first thing I noticed was the warming fire. We were s
hown to our table which was next to the fire. Our daughter hardly took the time to look at the kids menu before wanting to go outside to the large play area.
The restaurant area is table service so we ordered drinks and looked over the menu. We had booked for 5.30pm so when we arrived the restaurant wasn't busy but it did fill up quickly and the staff were busy seating guests and taking drinks orders so it was a little while before we ordered. But once ordered the food came out quickly.
The menu offers typical pub style meals including burgers and pizza. The kids menu was $10 and offered hot dog, steak, Dino nuggets, chicken parmi and ham and cheese pizza. My daughter chose the ham and cheese pizza which was served with chips and a small salad.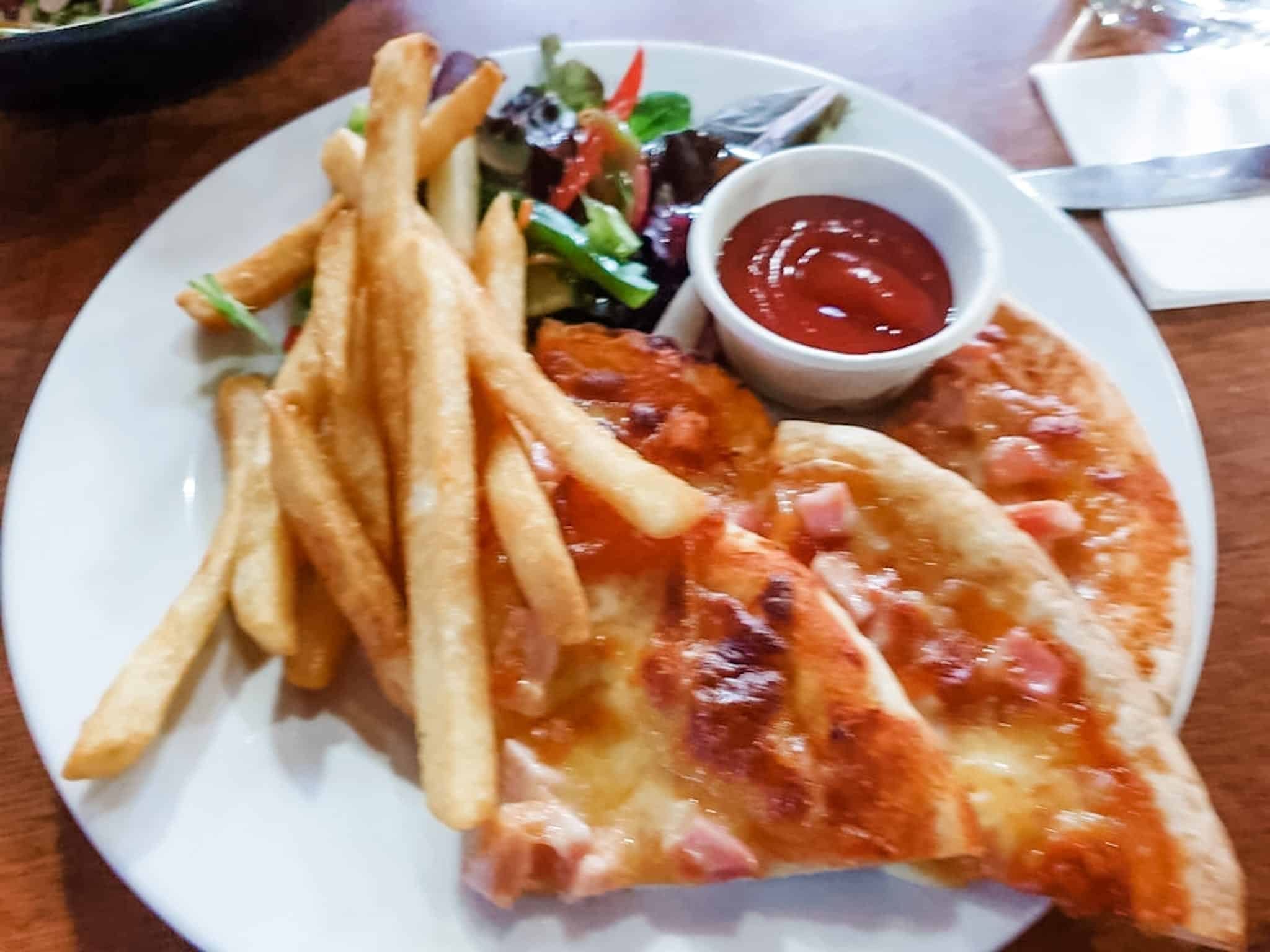 We had garlic bread and oysters Kilpatrick to start then I had the Moroccan chicken salad and my husband had the calamari with chips and salad. The food was all well presented and tasty. Although I was eyeing off the dessert menu I just didn't have room when it was time.
Having the play area for our daughter was great as she basically only came back to eat allowing us some adult time. It is an old McDonalds playground with a couple of slides and a moon buggy. The play area has artificial grass at the entrance/exits.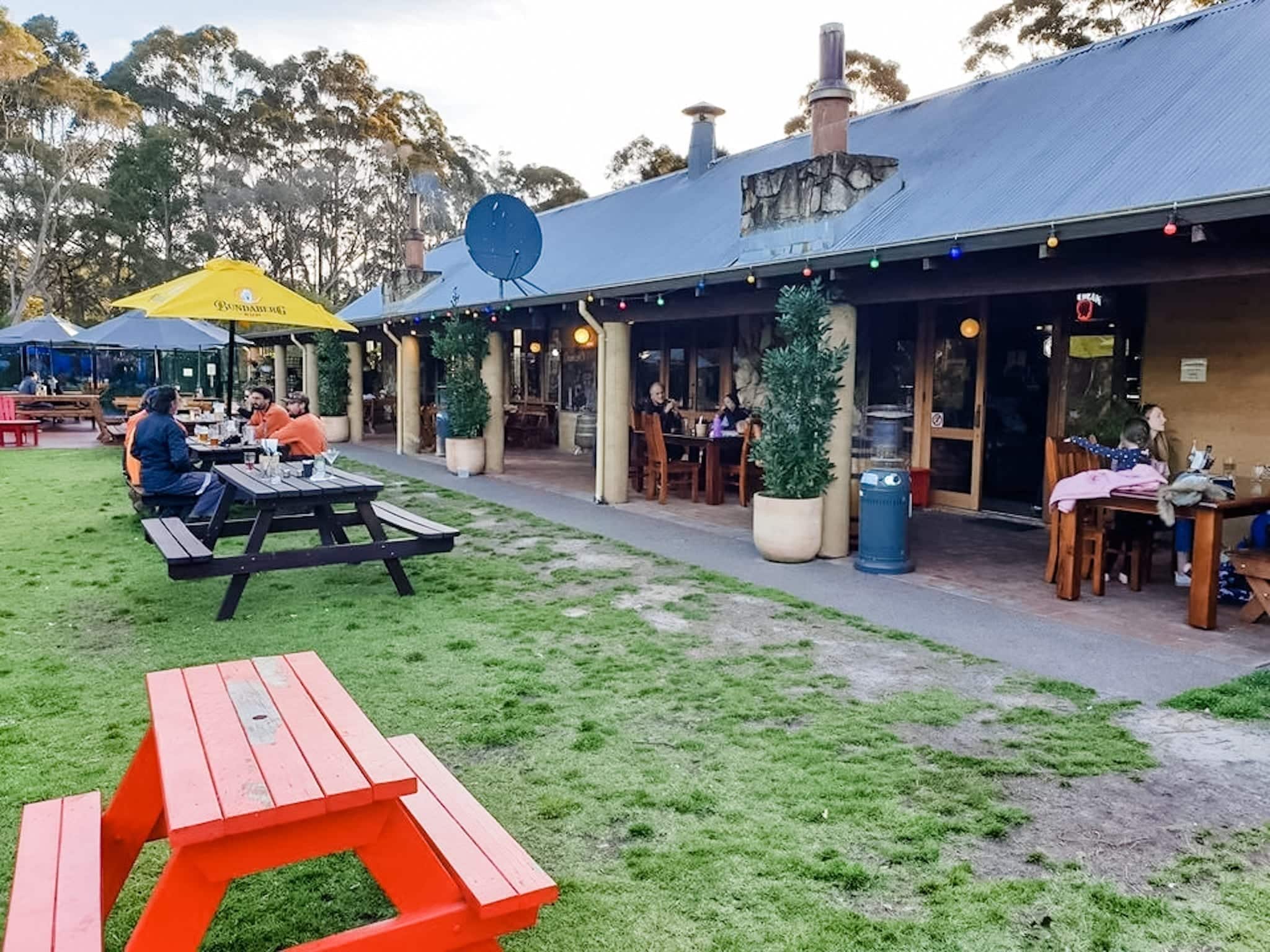 I suggest booking in advance as the restaurant was busy. When we were there the only walk-in tables were outside and it was quite a chilly evening so we were glad to have booked in the morning and be seated near the fire. The tavern is pet and kid-friendly, the service was friendly, the atmosphere relaxed and the meals tasty. After a big day at the beach and
Denmark Animal farm
it was a nice evening out.
Denmark Tavern
135 South Coast Hwy
Denmark