There is a reason why WA seafood is exported all around the world, and to taste the freshest head up the coast to the Lobster Shack, Cervantes. With the Western Rock Lobsters caught in the oceans out the back of the restaurant and processed next door it doesn't get any fresher!
To be honest, we were a little concerned when we parked out the front of the Lobster Shack as it appeared to be quite busy, but we needn't have worried as inside it is huge! With many different seating areas inside and outside all weather conditions are covered.
At the entrance is a sunken enclosed beer garden style area alongside a huge wooden boat playground, this area would be perfect for running toddlers!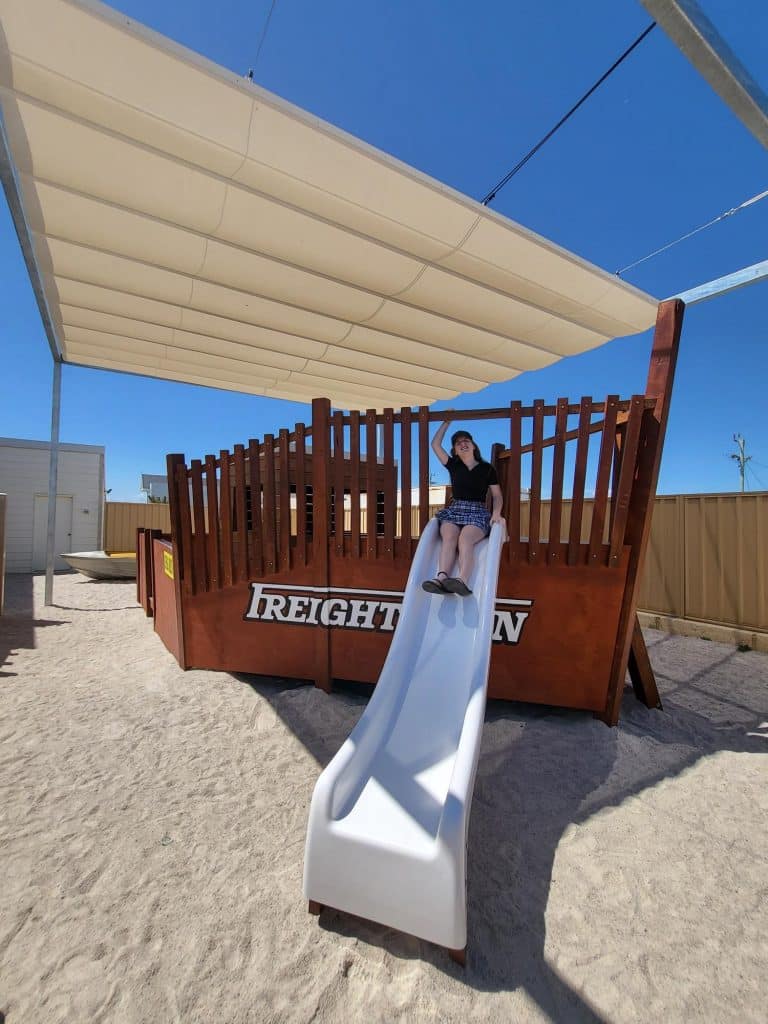 The central part of the restaurant features relaxed boatwood style furniture with a massive fish tank running down the centre, we found Nemo and Dory in there! They even have lobster plush toys for sale!
The rear of the restaurant is a sprawling deck, one side has large wooden picnic tables with umbrellas and the other side has tables of various sizes under a shade sail. All of these tables overlook the ocean, and the décor has a fresh modern and coastal feel. On the day we visited a musician was playing live under the veranda too.
The menu includes lots of seafood options. The ordering system was speedy (despite there being a long line) and our food came out faster than expected. The adults went for the Battered Spanish mackerel and chips ($24) and the Lobster Shack Roll (featuring lots of lobster) ($30), both were amazing. The kids chose the "Little Cackers" (cacker is the name of an undersize crayfish!) fish & chips, and nuggets & chips ($12). Both were huge serves and plenty big enough for our teens. The Lobster Lager on tap was nice too. We defiantly recommend a visit to the Lobster Shack.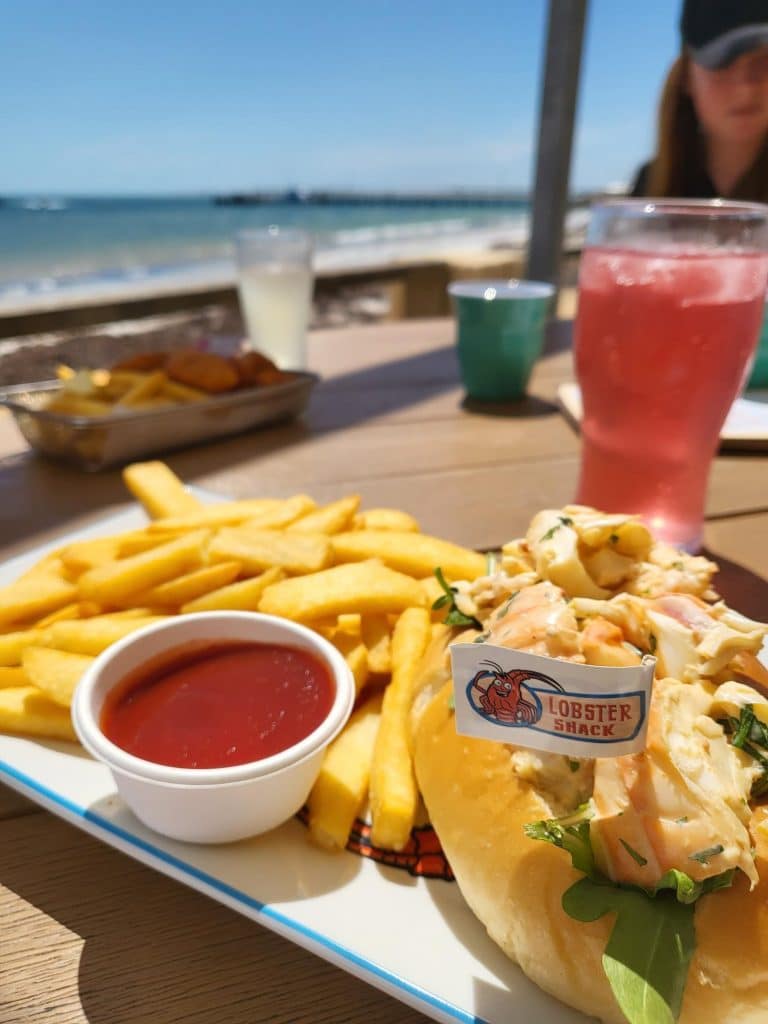 The Lobster Shack is located at 37 Catalonia Street, Cervantes and is open 7 days a week for lunch, 11am-3pm. The restaurant is licensed and pram friendly Cervantes is a 2 hour drive north of the Perth CBD.
If you're staying in or near Cervantes then the Lobster Shack is worth a visit with the family. It's certainly a fun place for the kids with live lobsters and sea creatures in the fish tanks around the restaurant as well as a small play area for toddlers and of course the Lobster!