Lobster Shack Cervantes
If you're staying in or near Cervantes then the Lobster Shack is worth a visit with the family.  It's certainly a fun place for the kids with live lobsters and sea creatures in the fish tanks around the restaurant as well as a small play area for toddlers and of course the Lobster!
We were staying at the RAC Cervantes Holidays Park and took a leisurely walk along the beach to the Lobster Shack for lunch.  It's not too far and a great walk for the little one's to explore the beach and rocks.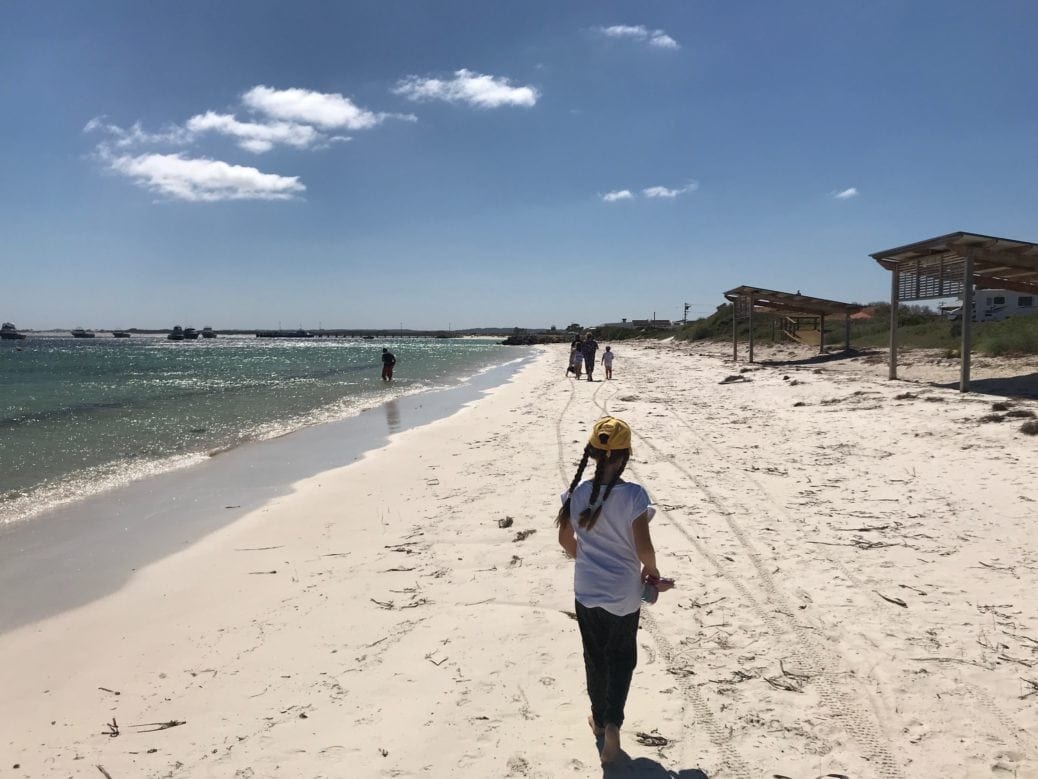 One of the big attractions of the Lobster Shack is the amazing sea views from the alfresco area.
There's also a nice grassed area for the kids to run around on and some shaded picnic tables.
Once inside there are many other seating options including another alfresco area with benches and a fenced play area for toddlers. During our visit there was a bouncy castle as well.
 The Lobster Shack is also a big tourist attraction so it does get very busy with coach loads of tourists during high season.
The kids were fascinated by tanks in the restaurant area full of sea creatures and Abalone which is a special on the menu.
 There are some yummy fishy delights on the menu including a kids menu. 
We chose the Lobster, some Abalone and fish and chips which come served in paper on huge trays and baskets.
We would definitely recommend trying the Lobster!