Bayswater Growers' Market
In the heart of Bayswater on a Saturday morning, you can now find Bayswater Growers Market at Bert Wright Park. This is a family-friendly community market with a playground, kids entertainment and fresh produce.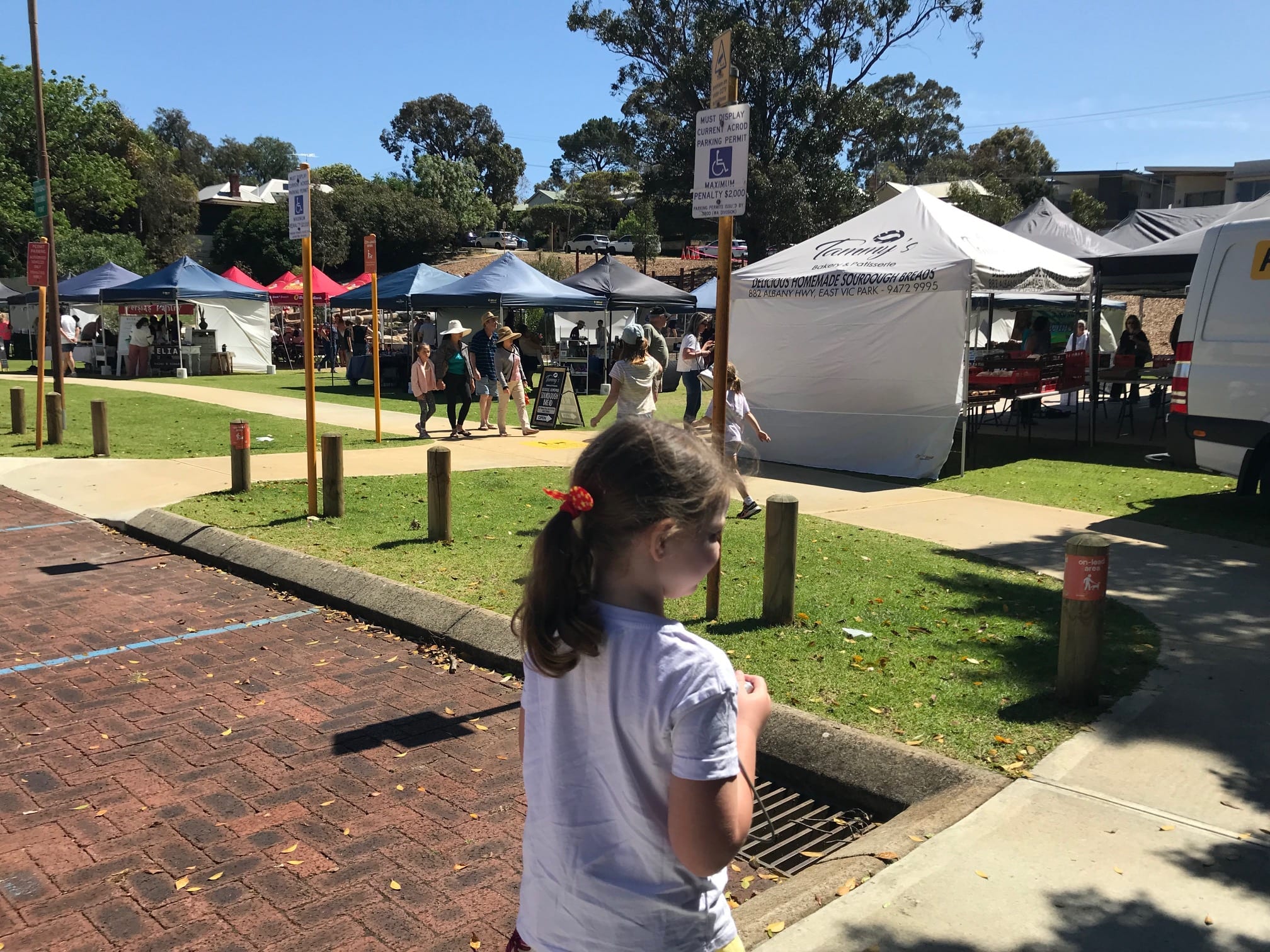 Walking through, we were surrounded by all the scents of the market. Miss 5 was drawn to a bakery stall, stocked with cakes, cookies and biscotti in flavours such as Limoncello and Noci. These were $5 for 100g. There were also cookie pops for kids for $2.
Hubby and I were more drawn to the juice and coffee vans! The traditional iced latte I got from Sunday Club was excellent, and Miss 5 ended up with a berry crush from Crush Juice Juice and Smoothies. This was refreshing on a warm day and packed with fresh berries.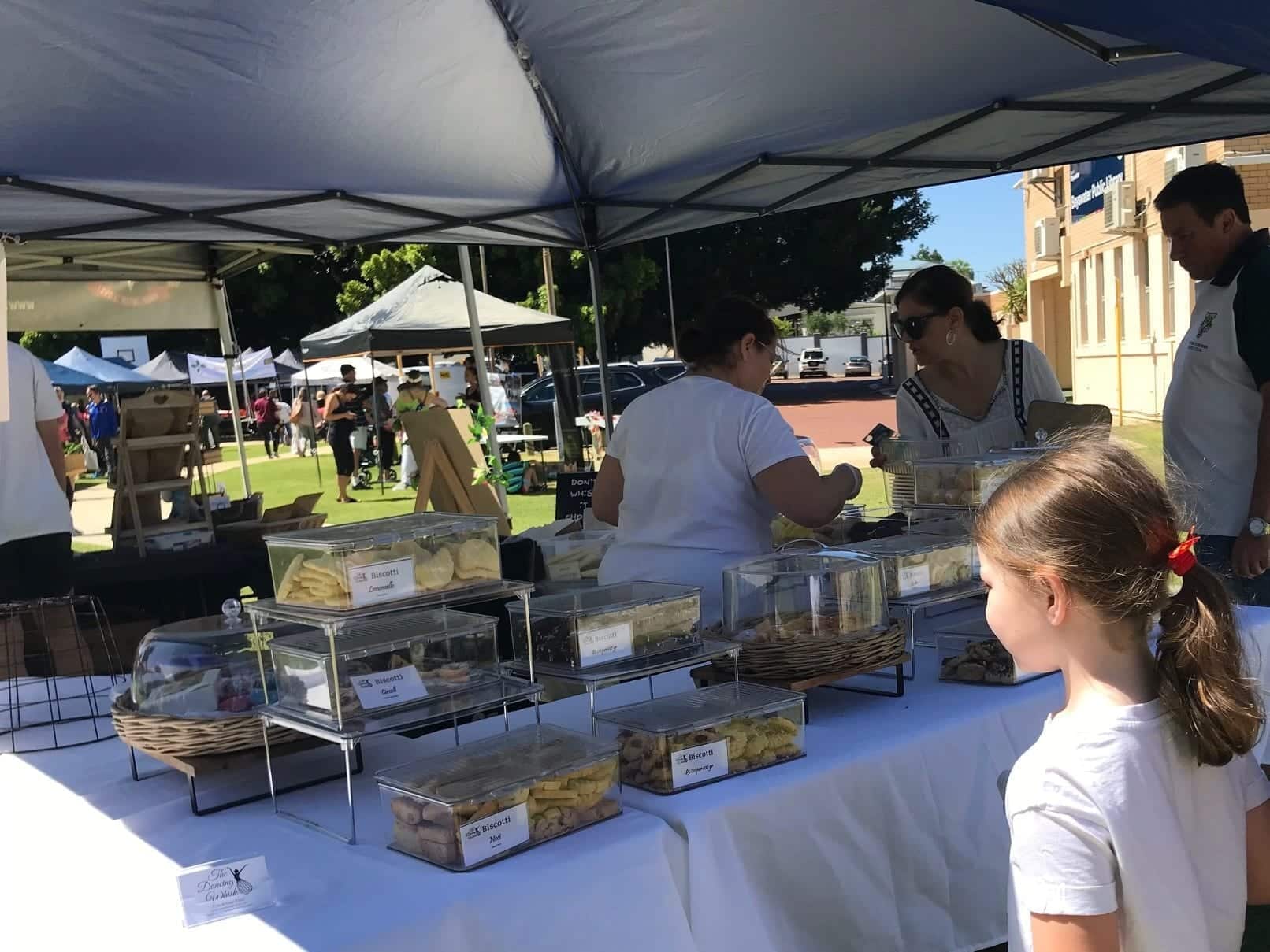 We found loads of local WA produce for sale. Miss 5 enjoyed exploring Mr Organic's stall, trying to name all the fruit and veggies. These were all marked with the location they're from around WA.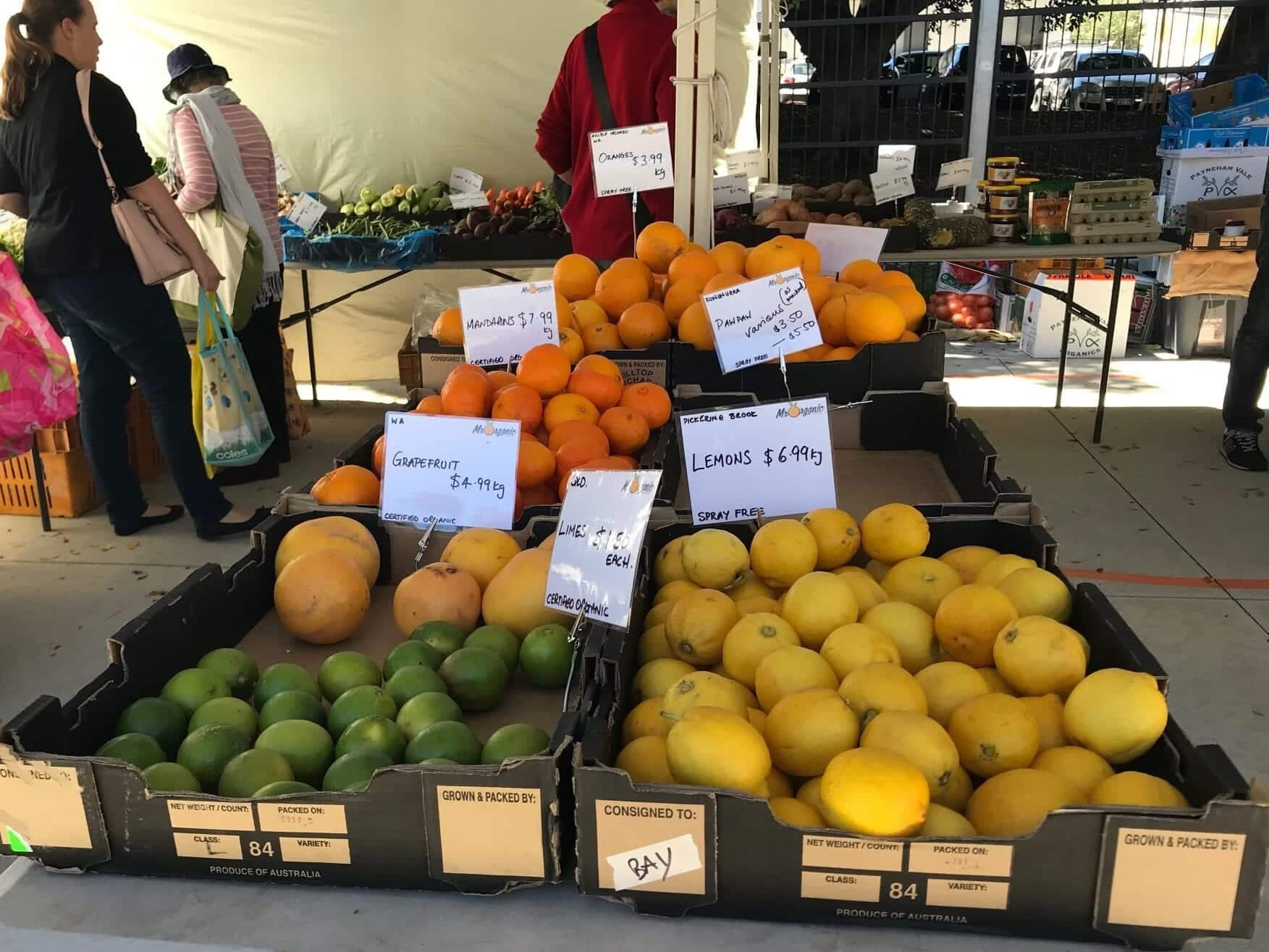 Located nearby where other fruit and berry growers. The blueberry grower from Bindoon had samples of her huge, beautiful berries available to try, and the fruit stall next to her offered mandarin pieces.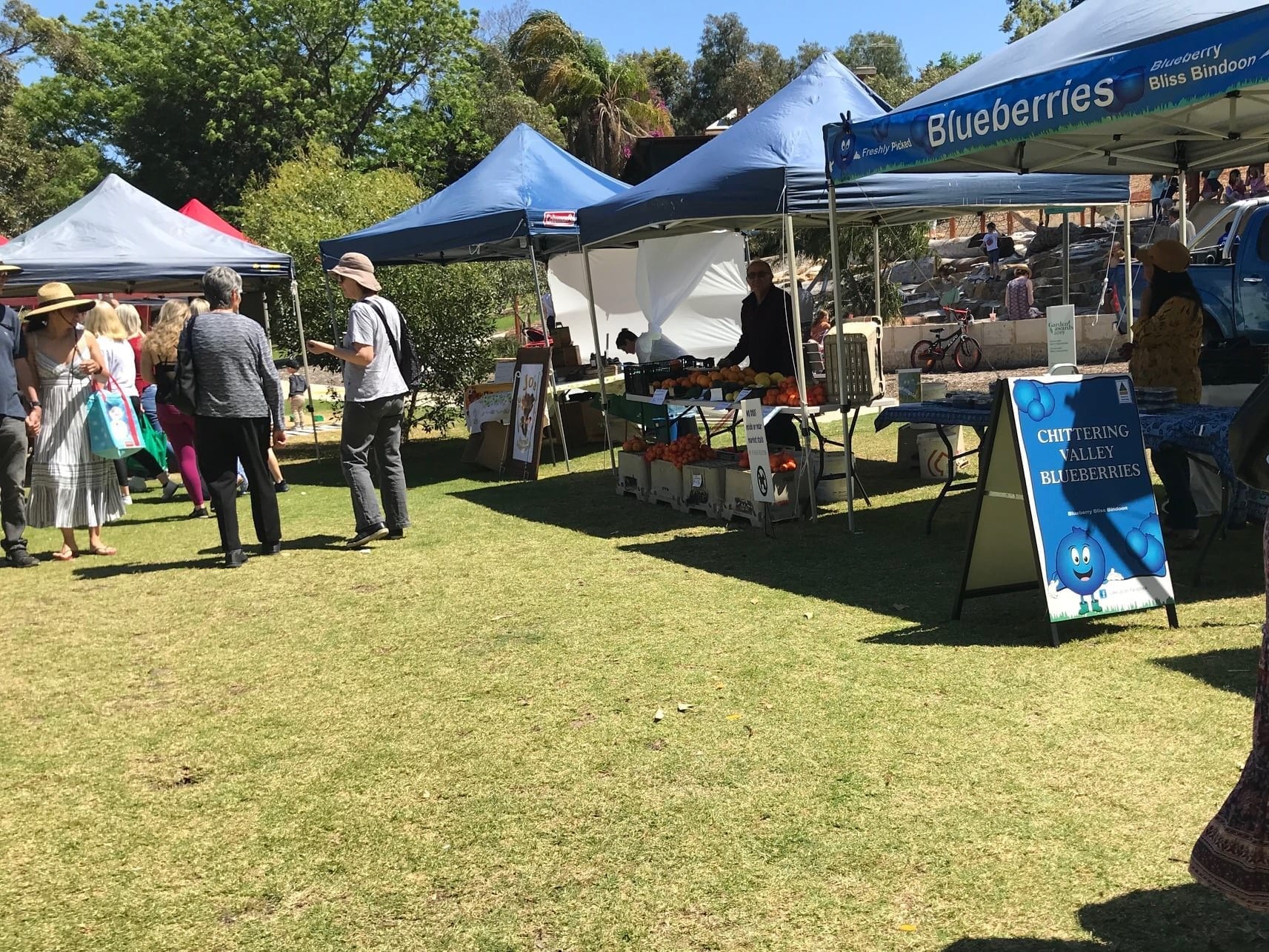 In addition to fresh fruits, we found fresh bread, pasta, eggs and honey products. There were preserves and cakes, and fresh fish and fresh meat products. Moreover, there's a knife sharpening service available.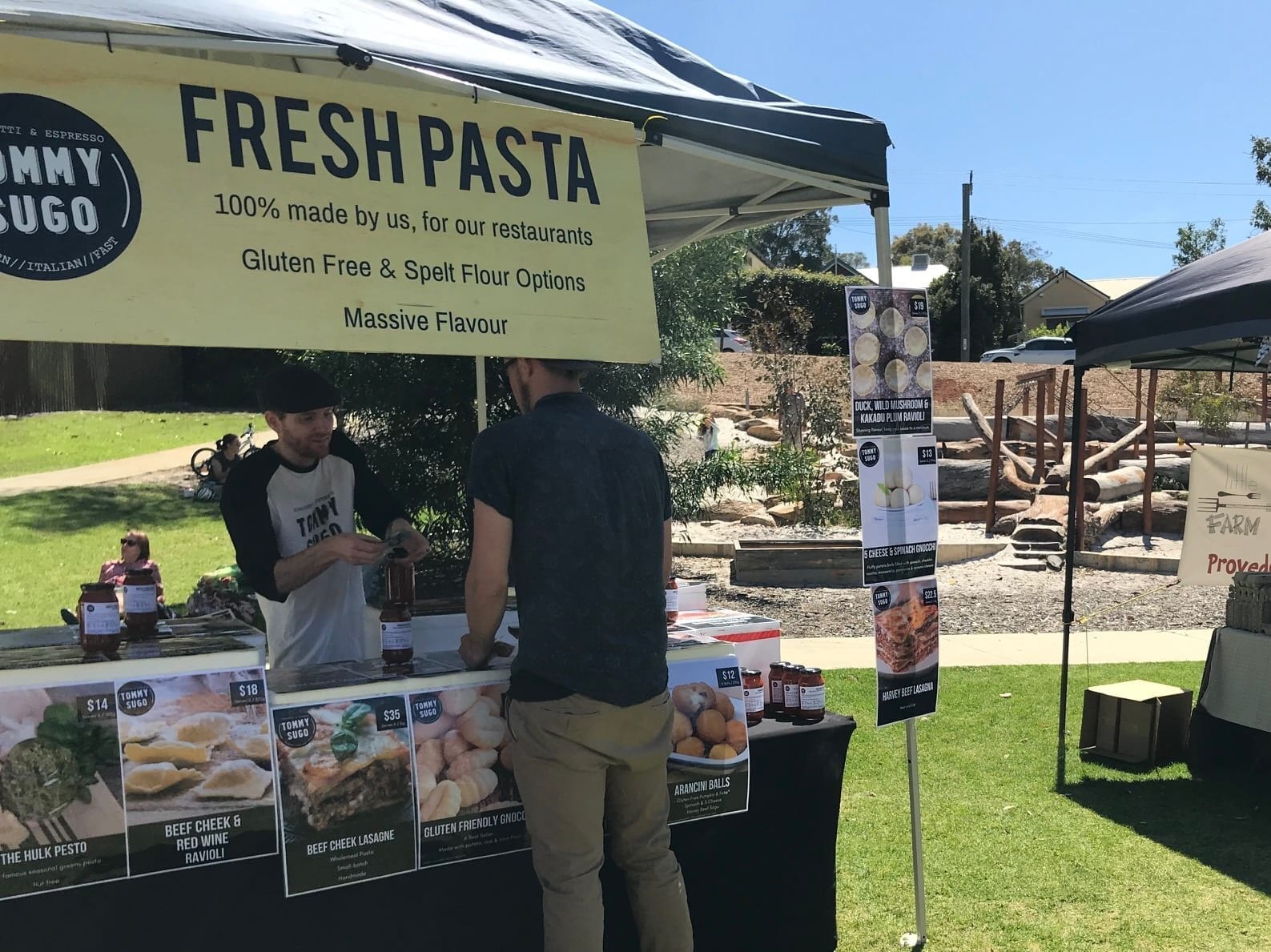 Miss 5 was keen to cut loose in the playground. This is built into the slope of the hill and is nature play based with lots of balancing logs, climbing ropes and a stone slide. Miss 5 loved living out all her mountain goat dreams with the other kids!
Adjacent to the playground, we found a spot for families to relax. On a rug, there were giant Lego-style blocks, wooden blocks, a toy train and Connect4. Shaded for those summery days, there is seating for those families enjoying a snack. In addition, there's a Little Library available. Drop off your used books and swap for others.
Meanwhilw, in another section of the park, there are tables and chairs to set and eat a meal. Adjacent to this is a sandpit for the kids. Consquently, with this in mind, you could bring down some sand toys or trucks for your little ones to play. A great opportunity to keep them busy whilst you enjoy a snack, breakfast or one of you shops in peace. 😉
Miss 5 loved the murals on the library walls. There are vibrant murals at either end of the building. She was tickled pink to see her own name! Adding to the atmosphere, there was live accoustic guitar music from Mark Stone.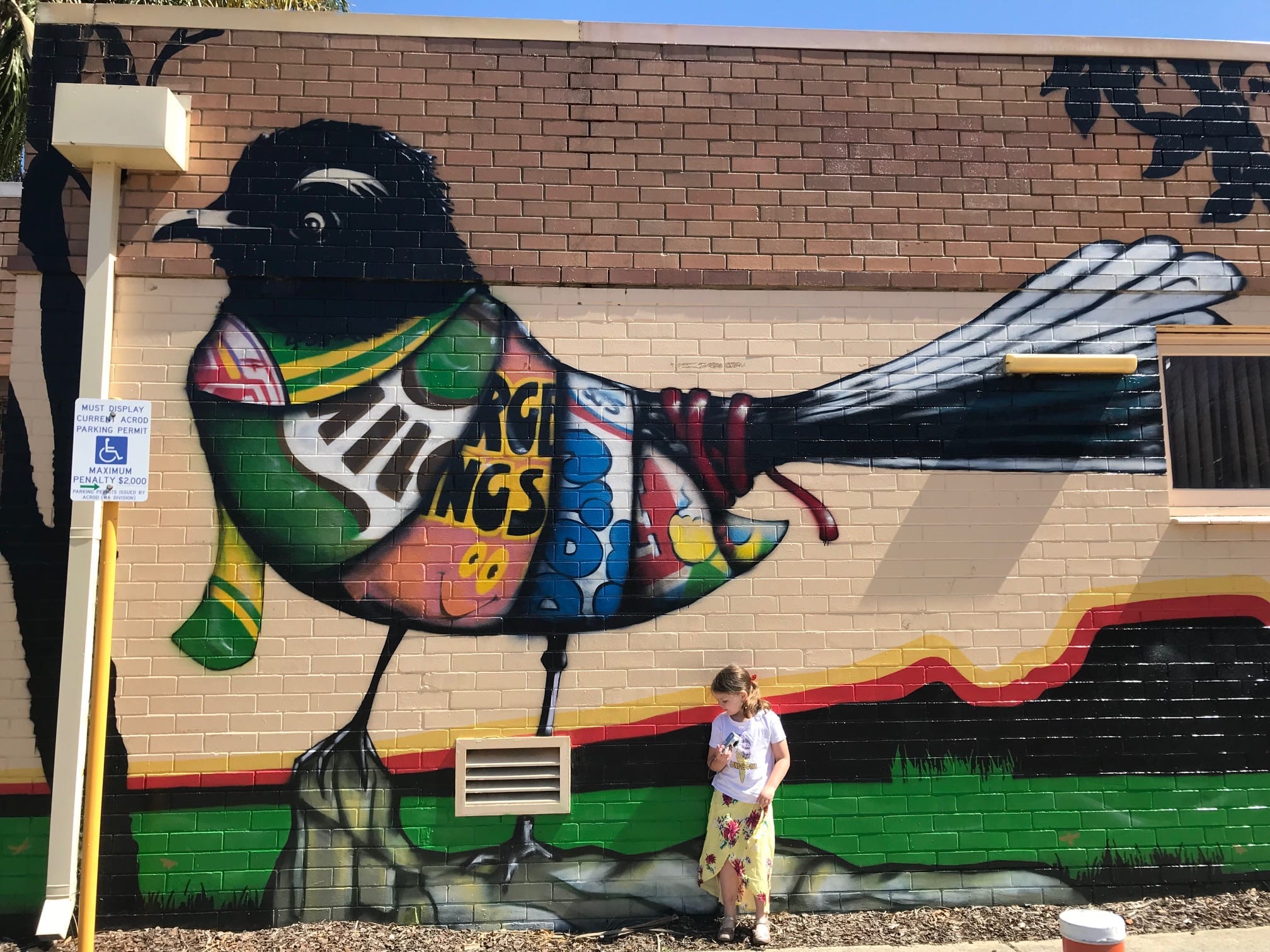 During our time at Bayswater Growers' Market we met lots of friendly stall holders and food sellers. The market has a real community feel. It's a welcoming space for families of all kinds, including your dogs. For example, we even found a Dog Bar with several bowls of fresh water so your pup can have a drink. Likewise, another nice touch were the reusable coffee mugs.
Bayswater Growers' Market
Bayswater Growers' Market is located at Bert Wright Park, King William Street, Bayswater. This is located behind the Bayswater Public Library.
The Bayswater Growers' Market is open every Saturday from 8am to 11.30am.