Family Friendly Events for December 2023
We have a great new month of family events coming up for December! It's summer and Christmas is upon us! Time to wrap up the Christmas shopping and enjoy the sunshine. If you're looking for family-friendly events and activities for the month of December, then Buggybuddys has you covered! Check out our full list of exciting events around Perth including Christmas celebrations, market days and more for the whole family.
For more Christmas events, head to our Christmas in Perth page, packed with more festivities than you can poke an elf at!
The Nutcracker
Everyone's favourite festive ballet returns, igniting the magic of Christmas.
Join West Australian Ballet to see Clara as she ventures through a winter wonderland and encounters the Nutcracker Soldier, Sugar Plum Fairy and evil Mouse King. This iconic tale, choregraphed by Jayne Smeulders, Sandy Delasalle-Scannella and Aurélien Scannella, comes to life with vibrant, detailed costumes with Tchaikovsky's much-loved Classical score. Book your tickets!
Rio Tinto Christmas Lights Trail
Proudly brought to you by the City of Perth, naming rights partner Rio Tinto and major supporter Lotterywest. The Christmas Lights Trail is back in town, lighting up the City and Northbridge for 47 nights with 22 amazing light installations. You can walk the full trail to see all 22 installations, or take the new family-friendly route, "The Merry Mile". Enjoy festive entertainment and performances throughout the City every Friday and Saturday night, including weekly visits from Santa Claus.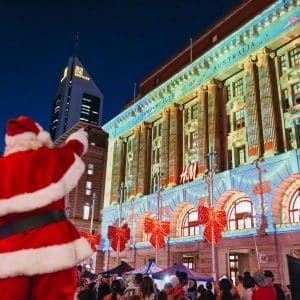 Monet in Paris Perth
JUST ANNOUNCED!
Monet in Paris is coming to #Perth from November 16
Mark your calendars!
Pre-sale begins 10am, August 15 AWST
General on-sale 10am, August 18 AWST
Sign-up for presale access via https://monetinparis.com.au/
Le Grand Palais, Crown Perth Date: Thursday, November 16th 2023 to Sunday, February 4th 2024
Opening Hours
Mon – Thurs: 10am – 8pm
Last entry at 7pm
#monetinparisau #grandeexperiences #sensory4 #claudemonet #frenchimpressionism
Brickman Cities
Present Making – The art of gratitude (Age 6+)
Does your child love to make their own gifts? Then this Christmas present making workshops with Strength Heroes is not to be missed. At this workshop, kids will get arty and have fun making contemporary presents that their family and friends will treasure. Kids will make four 4 very arty gifts for Mum, Dad, sisters and brothers and Christmas decorations. We can't tell you what they will make cause then it won't be a surprise! Kids will leave with wrapped presents ready to put under the Christmas tree. But be warned, they may be so impressed they will gift them to themselves. Best of all, we will keep them entertained while you take the opportunity to finish your Christmas preparations. Not only will your child learn some new art skills, they will also explore and celebrate what they are grateful for and how to practice gratitude all the time and not just at Christmas. Each child will receive a Gratitude Game which is an easy way for the whole family to develop the art of gratitude. As of 1st of July, Strength Heroes is required to collect GST on all workshops it runs at The Art Space Collective.
Wear clothes that don't mind a bit of paint. Bring a nut-free lunch, water bottle and afternoon tea.
This workshop proved the highlight of the Christmas season for the last five years so hurry and book to secure a place.
These workshops are hosted at The Art Space Collective – Scarborough's first innovative and inspired community arts hub! For all enquiries please email hello@strengthheroes.com.au or call Fiona on 0404 649 204 Please choose carefully as no refunds are available. Transfer to another class or to another child can be done.
For Art's Sake 2023
For Art's Sake is an art exhibition and event showcasing the artistic talent of young people in the City of Gosnells. All artwork showcased has been created by local young people within our community. The exhibition provides a platform for budding artists to shine brightly. Further, it is an opportunity for the community to witness the talent of young artists as they present their creative art pieces.
Event Dates & Locations
Artwork viewing and voting
The community is welcome to view the local talent of young artists participating in this year's exhibition at the City of Gosnells' Civic Centre. All artwork will be displayed in the customer service foyer from the 20th to the 24th of November, 2023. We encourage viewers to nominate their favourite art pieces. The artist with the most votes from the public will receive an award on the For Art's Sake event at the Castle youth centre on Friday the 1st of December, 2023.
For Art's Sake awards and exhibition evening
For Art's Sake youth fest event will be held on Friday the 1st of December, 2023 at the Castle youth centre. This is a free event for young people aged 10-18 years. This event is to celebrate the achievements of this year's For Art's Sakes participants and present their awards, as well as providing exciting activities and workshop stations. More information about the celebration will be posted closer to the date.
Swan Settlers Christmas Market
'Tis the season to be jolly, and we've got a festive treat in store for you! Throughout the entire month of December, Swan Settlers Market will be transformed into a Winter Wonderland with our enchanting Christmas Markets.
You're invited to experience the magic of the season with a wide array of activities and entertainment to warm your heart and fill you with the Christmas spirit.
Don't miss this fantastic opportunity to celebrate the holiday season with friends and family at Swan Settlers Market. Join us for a month of merriment, music, and the magic of Christmas!
Spread the joy by inviting your loved ones to this wonderful event. Let's make this December one to remember. See you at the Christmas Markets at Swan Settlers Market!
Giving Machine Perth
Giving Machine is coming to Perth. Not a normal vending machine where you put in your money and buy a can of Coke but this vending machine is a Giving Machine where all the money is donated to a charity of your choice. Help feed the hungry, donate to the Royal Flying Doctors, give warmth to the homeless and so much more. The Giving Machine has been an amazing success around the world and Lakeside Joondalup Shopping City have embraced the concept to enable the citizens of Joondalup the opportunity to lift those struggling in their area. All money raised is given to registered charities. Come this Christmas Season and donate to the Giving Machine Perth.
Christmas Cup Decorating for Kids at KMCC
Join us at KMCC to learn the fine art of cup cake decorating – brought to you by the Cake Decorator's Association of WA
The Never Ending Story
Trading under the name of Moody Rabbit, Hannah Goggs is a talented multi-disciplinary artist that uses her love for the natural world as inspiration within her work.
The Antipodean Manifesto
The Antipodean Manifesto features a selection of paintings, drawings, prints and ceramics by the seven artists who formed the Antipodean group in Melbourne in 1959.
Charles Blackman, Arthur Boyd, David Boyd, John Brack, Robert Dickerson, John Perceval, and Clifton Pugh held a single exhibition at the Victorian Artists Society in August 1959. The Antipodean Manifesto was written by art historian and fellow group member Bernard Smith and, signed by Smith and the exhibiting artists, it was included in the exhibition's catalogue. The Antipodean Manifesto stated that the artists were opposed to non-figurative art and that recognisable images were the basis of painting. The threat of abstraction on Australian figurative art was perceived by the unchallenged reception that abstract art was receiving with audiences and critics locally and abroad. The Antipodeans did not see themselves as representative of a national cultural identity. Rather, they were deeply rooted in the post-war modernist artistic and literary associations of the Heide circle in Melbourne. They asserted the importance of subject matter and a theme viewing abstract art, predominately gaining popularity in Sydney, as marginalising their artistic contribution, and ultimately leading "to the death of art". The exhibition, drawn from The State Art Collection, explores the formation and aspirations of the group, situating their work within the social and political context of late 1950s Australia. Image credit – Charles Blackman Triptych Alice 1957 (detail). Oil and enamel on Masonite, 121.6 x 274.1 cm. The State Art Collection, The Art Gallery of Western Australia. Purchased with assistance from the Friends of the Art Gallery, 1988. Visit Website
Countdown to the Holidays – Cooking, Baking and Holiday Crafts
Do you love cooking and baking? Do you love a challenge? Would you like to help your local community? Join our free community cooking sessions where we team up to get ready for Christmas. Share your ideas, learn something new, meet new people and share in the excitement of getting ready for the 2023 holiday season. No previous cooking skills necessary. If cooking or baking is not your thing and you love to craft, PHP is getting ready for the holidays with weekly crafting projects. Everyone is welcome – all ages and abilities!
Fridays | weekly | 13 Oct – 22 Dec | 10am – 1pm | FREE
MT HAWTHORN HAWKERS MARKETS
Bring your friends, bring your family and bring your appetite to the Mt Hawthorn Hawkers Market. Family friendly | Dogs welcome (on lead) | Every Friday 29 September 2023 – 26 April 2024
Sweets and Beverages Bliss Baking Company Pink Panther Ice Cream Van The Juice Junky Wuyi Bubble Tea Cono Gelato
Dinner Cucina Artisan Food Dentino's Kitchen Emily's Thai Kitchen Hungry Dragon Master Panda Osakaya Okonomiyaki Steam Bun Factory T-Sister The Little Phap Lalicious Pantry Ting's Rougamo
Gourmet Black Cockatoo Distillery Miss Cuppity's Travelling Tea Rooms
Dogs Nibblz and Dribblz Natural Dog Treats
Entertainment Busker – Ari Davis Free Kids Zone – Messy Play "around the world" theme, face painting and a colouring in competition
Wanneroo & Stirling Street Food – Landsdale
Dazzle at Darius
Join us for a magical evening of holiday cheer at "Dazzle at Darius"!
You're invited to celebrate the season with us on Friday, December 1, 2023, from 6pm to 8pm at Chisham Square. Get ready to be entertained and enchanted by the live music from the Jingle Belles, take captivating photos with one of the three dazzling light installations, and enjoy a picnic or order from one of our fantastic local businesses. And, of course, don't forget to prepare for the spectacular lighting of the Christmas Tree! See you there!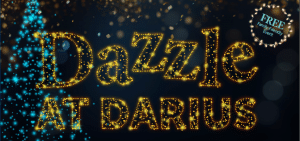 Girls/Ladies Only Mills Park Skateboard Clinics
Beyond Skate are running free Girls/Ladies Only Skateboarding Clinics at Mills Park Skatepark this summer. Register now!
Christmas Crafts – Museum Family Activity
The museum's festive favourite crafts is back in 2023.
Christmas Market at The Vines
Come along to The Vines for the annual Christmas event. The market, organised by Kanga, will be running from 4pm till 8pm on Sat 2nd Dec. We will have arts, crafts, candles, and gifts galore as well as food trucks. Entertainment running in association with The Vines Residents & Ratepayers Association, including a family movie.
Santa Symphony in the Park
Located on the South 9 Foreshore as part of the Santa Symphony in the Park as part of the whole festivities we are pleased to be hosting a market with a mixture of Artisan stallholders.
Running from 4pm till 8pm
Carols by Candlelight – City of Armadale
Alinta Energy Christmas Pageant 2023
SATURDAY 2 DECEMBER 2023
The pageant starts at 7.30pm and will finish after the last float reaches the finish area at approximately 9.30pm.
Prime viewing is anywhere East of the start line, St Georges Terrace and William Street, all the way to the corner of St Georges and Victoria Avenue. There is NO public viewing of the pageant WEST of the start line.

When finding a location please listen to directions from SES Volunteers, Security Staff and Event Staff. Your safety and the safety of others is very important to all involved with the event.
To ensure everyone's safety, please do not sit on the kerb or edge of the road when roads are open.
We recommend children sit at the front (behind the blue line) and adults stand behind, ensuring everyone has the best view of the pageant.

Every year, the pageant draws very large crowds. Please consider this when planning your arrival time and viewing location. The start line at William Street is a very popular location, however not always the best spot to view the pageant. We suggest you move east down the pageant route to secure the best possible viewing location.
We suggest you bring a blanket or cushion to sit on – please do not bring chairs.
The Alinta Energy Christmas Pageant is an alcohol-free event.
Pets are not permitted at the event with the exception of assistant animals.
YOUNG MAKERS CHRISTMAS MARKET
Young Makers Christmas Market
Event Details
Date: Sunday, 3 December 2023
Time: 8:00am – 11:00am
Location: North Perth Town Hall and Multicultural Gardens
CALLOUT FOR STALLHOLDERS AND BUSKERS We are looking for young people age 6-25 years old, who are interested in holding a free stall at our Young Makers Christmas Market to sell:
Homemade crafts
Homemade care products
Homemade treats
Christmas decorations
Artwork
We are also looking for young people who may wish to busk at our event! Under 13's must be supervised by an adult. Tables will be provided for your stall setup. Click Here to apply. Applications close on Thursday, 9 November 2023 at 5pm.
Perth City Farm Farmer's Market
EVERY SATURDAY, 8AM – 12NOON
Located in the lush courtyard of our beautiful organic community farm, our Farmer's Market is the perfect destination for growers and consumers who are passionate about ethical and sustainable produce. The market's focus is:
Organic, biodynamic and spray free WA produce
Supporting small, local WA growers and producers
Locally made artisan goods
Supporting a sustainable lifestyle with minimal packaging and eco-friendly home and beauty products
Adult Wardrobe Refresh
Join us for Cambridge's Wardrobe Refresh! Invite your friends and family so there are plenty of sizes and styles for everyone to choose from on the day. Recycle the clothes, shoes and accessories that you no longer love and enjoy picking out some new items that you do. Everything left over is donated to charity. Save your money for experiences instead of wasting it on fast fashion and help out the planet!
How does it work? • Clean out your wardrobe, drawers and storage • Bring men's and women's clothing, accessories, shoes and items • Bring your items on hangers and place them on the racks or tables according to their sizes or clothing types • Browse the racks for items you need All items that have not been swapped will be donated to local charities by the Town.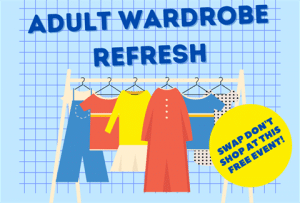 Alkimos Gateway Christmas Market
Come along for a Sunday shopping session for all your Christmas presents. Loads of arts, crafts and other goodies to grab.
Runs from 11-3
RAC Bike Basics Workshop- Learn to Ride Children
Learn to ride a bicycle with our complimentary sessions suitable for children ages 3+
Carols By The Lake – Town of Cambridge
Christmas fun for the whole family – FREE kids activities, Christmas market stalls, roaming performers, live music and a visit from Santa Claus.
Pack a picnic or treat yourself to a sausage sizzle. Remember to bring along your singing voice to join the Community Choir in singing your favourite Christmas carols. Lake Monger South West Playground, Lake Monger Drive, Wembley
Wanneroo & Stirling Street Food – Yanchep
Carols by Candlelight 2023 – City of Canning
Tis the season! Get in the Christmas spirit with the annual Carols By Candlelight 2023!
. This years concert has been extended from 6pm – 9pm to include even more performances and entertainment for the community as well as a short interlude to enjoy the other activities at the event along with an appearance from Santa. We also have a very special surprise performance planned so the 2023 Carols By Candlelight should definitely not be missed! Bring a picnic blanket, chairs, the whole family and your best singing voices to share a night of music, dancing, sparkling lights and merry tunes. This is a free non-ticketed event. Featuring the Canning City Brass Band, and a host of other performers!
Event Details:
Free of charge and non ticketed
Extended stage performances with short interlude 6pm – 9pm
Dog Friendly
Wheelchair Accessible
Smoke Free
BYO, but not for sale
Food Trucks onsite – or BYO picnic
​Free parking is available off George Street West and Carden Drive. Bike racks are also nearby as well as a bus stop on Albany Highway right out the front of the Council building.
Community Art Mural; Free event
Celebrating International Day of People with Disability
Family Fun Time at Carawatha Park 4th December 2023
Songs, stories and games to help with tricky times and transitions!
Christmas storytime at Ballajura Library
Shhhhh…. Santa is coming to City of Swan Libraries.
A Christmas Countdown – Choral Performance by Yanchep Rise Primary School
Join us for and enjoy the student's choir from Yanchep Rise Primary School as they lead us into the festive season.
Safe Space by the Bookcase
Weekly meet up for LGBTQIA+ teens and their allies in the Library. Come and join in for fun with crafts, activities, and good conversations.
Every Mon | 3:30-5pm | Free | Fremantle Library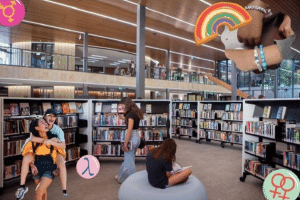 Belmont HUB Choir Series: Christmas Edition!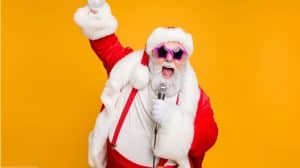 Food Sensations
Are you a parent or carer of a child under 5? Join Foodbank WA's university qualified nutritionists for a free, hands-on and fun healthy eating and cooking program. Booking essential- contact Mel at TSC on 9401 2699, mel.wright@thespierscentre.com.au Creche available. In this workshop series you will learn; – Healthy eating for children aged 0-5 years – Tips for making mealtimes less stressful – Lunchboxes, label reading and food safety – Feeding the family on a budget – Quick, easy, delicious, low cost recipes Enjoy getting to know other parents and take home free recipe books, a shopping bag, Let's Feed the Family parents' guide and kids healthy eating plate.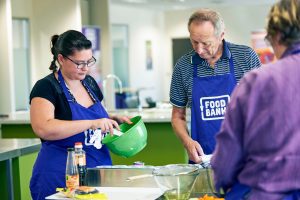 PlayConnect+ Playgroup – Online Playgroup
Supporting families with children with developmental concerns or disability
Playgroup WA's free PlayConnect+ supported playgroups are open to children with developmental concerns or disability aged 0-8 years and their families. (Great news! A diagnosis is not necessary). The PlayConnect+ program is FREE and includes face-to-face weekly supported playgroups, online playgroups, and/or school holiday sessions, in Perth metropolitan and regional areas of Western Australia. The program offers holistic family support including information and advice about other disability support services. We welcome families with young children with developmental concerns or disability. Children do not need a formal diagnosis to join a supported playgroup and siblings are also welcome to participate. PlayConnect+ playgroups are facilitated weekly sessions and provide:
Safe, supported and appropriate play experiences and peer engagement opportunities for children
A space for parents, siblings and extended family to connect with and learn from other families
Access to information and resources and links to services in the community
Like most other playgroups, Playgroup WA's supported playgroups meet weekly for around two hours. No referral is required and playgroups are free of charge to families.
The PlayConnect+ program is a great way for families to connect, share knowledge, ideas, and have fun! Parents and caregivers say playgroups are beneficial because they are able to support each other. Online Playgroup – For families who may be isolated or live in remote locations, on Tuesday mornings at 10am (for approximately 1 hour) starting from 22 August, for children aged 0-5 years and family. Connect to online facilitated session with play activity for children and connection with other parents.
Are you interested in joining a PlayConnect+ program?
Please complete the Expression of Interest form online and select which program/s you are interested in. For further information: Contact Playgroup WA on 1800 171 882 or by email: hotline@playgroupwa.com.au
Christmas Inspired Luncheon at Peel Manor House
Chefs Delicious two or three course option:-
Soup:- Bruschetta
Mains:- Christmas inspired Luncheon with Turkey and Ham
Dessert:- Mini Christmas Pudding with custard and cream
Three course $49.50
Mains and dessert $39.50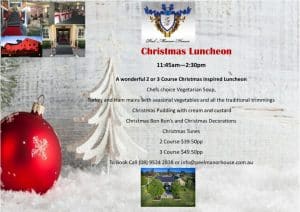 Free Community Yoga Sessions (Wandi)
Enhance your strength, flexibility, balance, and well-being by starting your day outdoors with 60 minutes of Yoga that can be tailored for all abilities. Tuesdays commencing 17 October 2023 6:15 pm – 7:15 pm Ngook Boorn Mia Mia (Honeywood Pavilion) Honeywood avenue, corner Litoria drive, Wandi 6167 Registrations essential Please bring a yoga mat, a towel, and a water bottle. Note: This class is not appropriate for young children for safety reasons as children tend to run around, putting themselves and others at risk of injury and can be a distraction for other participants, making it difficult for them to focus. Older children who wish to participate in the exercise program along with their parents are welcome. Photo by Dylan Gillis on Unsplash
Free Community Dance-based Fitness Classes
Join us for a free fun, dance-based fitness session featuring a mixture of dancing, boxing, aerobic movement, and body weight exercises. Tuesdays commencing 17 October 2023 6pm to 7pm Medina Hall Bookings essential – walk-ins not permitted Suitable for all abilities Reserve your spot today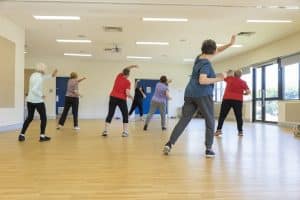 Girls/Ladies Only Bibra Lake Skateboard Clinic
Beyond Skate are running free Girls/Ladies Only Skateboarding Clinics at Bibra Lake Skatepark this summer. Register now!
Paint the Highway REaD Intergenerational Christmas Sing-a-Long
Bring the kids and grandparents to this special Park Play event in the beautiful grounds of the City of Gosnells Museum at Wilkinson Homestead. Along with regular Park Play activities, there will be big games, Christmas craft, special visitors and, of course, lots of favourite Christmas carols to sing. Dressing up in your favourite Christmas wear and bringing morning tea is encouraged! Paint the Highway REaD (PTHR) is a local campaign that encourages all levels of the community to read, talk, sing and rhyme with children from birth at home, at the shops, in libraries, anywhere and everywhere. While all care is taken by staff to ensure community safety, these events are not supervised. Parents and carers are responsible for looking after their children at all times. The City of Gosnells accepts no liability for any injury, loss or damage incurred by attending this program.
Changes to locations due to weather conditions:
Program facilitators plan Park Play locations before the commencement of each term. However, unpredictable weather can change these plans. Before attending a Park Play session, we strongly suggest parents head to our Facebook page to confirm Park Play locations.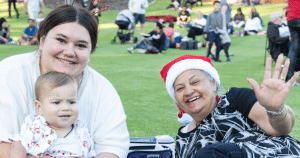 Quiet Hour: Low Sensory Gallery Session
Free Baby Messy Play and Sensory Sessions
Get ready to dive into the World of creativity at Studio 64 Discover, Explore and Learn Sessions
Christmas storytime at the Old Midland Courthouse
Shhhhh…. Santa is coming to City of Swan Libraries.
Christmas storytime at Bullsbrook Library
Shhhhh…. Santa is coming to City of Swan Libraries.
Anime Club for Teens
It's a monthly meet-up at the library for anime fans aged 12-17! Come and make new friends to discuss what manga you're reading, have fun with lots of anime-themed crafts and games, watch some anime episodes and enjoy some Japanese snacks. Bookings are essential and can be made online, in person, email or phone. Click to book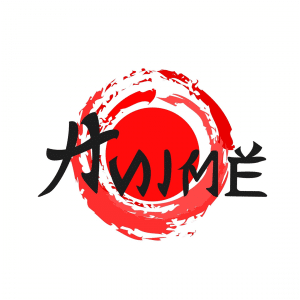 Parent Support Group – LGBTQIA+: FREE
The Meeting Place Fremantle (Parlour Room)
A safe space for parents of rainbow kids to share, learn and connect. This free, drop-in support session will take place on the first Wednesday of every month. These sessions are presented in Partnership with Fremantle Library and Community Development. 6.00pm -8.00pm | The Meeting Place- Parlour Room | FREE If you have any questions, please email fremantlelbgt@gmail.com .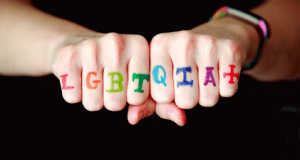 Free Hot Breakfast
We would love you to come and get yourself a freshly made bacon and egg burger, tea, coffee or juice at the side of the Frank Konecny building in front of the carpark. No booking required just turn up and enjoy. Thankyou to Oz Harvest and Synergy for this amazing service.
Story Time at the Shops
Step into a world of enchantment and imagination as you join us for Story Time at the Shops! Story Time at the Shops is a fun, one-hour in-centre program where families can join in with a craft activity and conclude with an engaging Storytime session. No Booking Required All ages are welcome for this special event. Maddington Central – Burslem Drive &, Attfield St, Maddington WA 6109 Parents please note that children under 6 years old must be accompanied by a parent or legal guardian at all times.
Important information:
Hand sanitiser will be available at each session
Please do not attend the program if you or your child are unwell
Please be aware that requirements may change at short notice
While all care is taken by staff to ensure community safety, these events are not supervised. Parents and carers are responsible for looking after their children at all times. The City of Gosnells accepts no liability for any injury, loss or damage incurred by attending this program.
Santa and his Elf @ Clarkson Library
Santa has been dusting off his boots, polishing the sleigh, grooming the reindeer and shoeing the Elves…
International Day of People with Disability – Fit 4 All Free Event
Come on down to Cannington Leisureplex to celebrate the International Day of People with Disability at our free Fit 4 All event.
Carramar Thursday Boutique Markets
Come along and enjoy indoor shopping for all your arts, crafts, gifts & wonderful misc items + Free face painting for the kids!
Young Change Makers
Are you a young leader? Are you passionate about your community? Want to volunteer at events and help plan local youth projects?
The Young Change Makers are the Youth Advisory Council for the City of Gosnells. They assist in representing the issues and views of young people. YCM take part in monthly meetings and workshops during the school term where they plan various activities for local young people and their community to encourage participation, inclusion and a positive representation of youth.
Make & Take for Teens and Tweens – Christmas bush wreaths
Join us for an after-school session where you can create, chat, snack and just hang out!
Late Night Basketball
Late Night Basketball encourages young people to play in a fun and safe environment.
What takes place during the sessions?
This is a free program for young people aged 12 – 18 years of all talent levels. Participants are required to register for the program before entering the court. Registration opens at 5.45pm, with the program starting at 6pm and concluding at 7.30pm. Youth workers will be in attendance at each session. Sessions run throughout the school term starting in week 2. Sessions include: free-play, skill building and half court games. Participants are encouraged to bring a water bottle and wear enclosed shoes.
Program days and times
Thursdays, 6pm – 7.30pm Check out our Instagram account for updates or changes!
A Christmas Carol
A Christmas Carol is coming to Koorliny Arts Centre Kwinana this December. You bring your family or social club and nibbles, we'll bring the Christmas spirit! Table seating, so tickets are limited. On Christmas Eve, cold-hearted Ebenezer Scrooge is visited by the ghost of his business partner Jacob Marley, heralding that three spirits will come to haunt him. The Ghosts of Christmas Past, Present, and Future project the errors of Scrooge's past and present and how they could lead to a calamitous end. The ghosts remind Scrooge of his optimistic childhood and his rotten relationships with relatives and colleagues alike. He witnesses the struggles of his clerk Bob Cratchit and family, particularly Bob's son, the weak but optimistic Tiny Tim. Inevitably, the Ghost of Christmas Future echoes how his frightful behaviour will lead to loneliness and despair. This one-man show is directed by well-known Perth writer/director/actor Ingle Knight and performed by veteran actor Robbie Burns. Two shows, suitable for 12+ Includes a 10-15 minute Q & A after each show.
DECEMBER 8 @ 2:30PM & 6:30PM
Summer Sports Youth Drop-in Sessions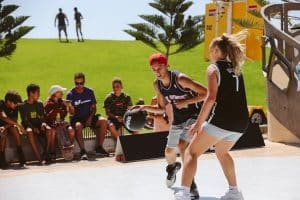 Christmas Party at Lollipop's Ellenbrook
Bring your kids for a Christmas Disco night at Lollipop's Playland Ellenbrook. A fun family event with a gift from Santa Claus!
Dads & Kids Breakfast Club
Drop-in for a fun morning of free activities for you and your kids and enjoy a free breakfast and coffee on us.
This FREE event runs every fortnight and is a great way to meet other Dads.
Please call 4Dads on 6164 0619 or email 4families.mandurah@relationshipswa.org.au for more information.
This event is part of our 4Dads program and is open to Dads living the in Mandurah and Pinjarra areas.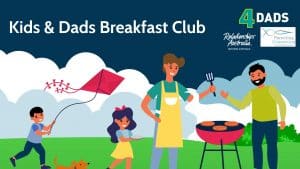 Christmas Craft and Bake Sale
Please join us for our Annual Craft and Bake Sale. Beautifully packaged treats and handmade crafts for holiday gifting. Raffles and a sausage sizzle. Free face painting for the kids. Saturday | one-off | 9 Dec | 10am – 2pm | FREE
Xmas Babies Proms with the WA Youth Orchestra
Introduce kids to the Orchestra! All shows sold out ! Subscribe to not miss out in 2024
In My Pocket Workshops
A brand new and unique project, suitable for children aged 9-11 in any educational setting.
Human rights literature, arts & crafts workshops. Presented by the WE ARE HERE! Foundation, this creative and interactive educational program inspires children aged nine to eleven to be upstanders and not bystanders, providing them with the tools for building strengths to deal with our diverse world. Participants will read the uplifting true story by Dorrith Oppenheim Sim, and watch a video about how she fled her homeland on the Kindertransport. They will learn about today's multicultural communities and displaced people of different backgrounds, with millions of refugees, many of whom are children. The workshop includes a related creative arts & crafts activity. All materials are provided. Participants will take home their own mini copy of In My Pocket. Visit Website
Christmas Wreaths with Anne @ Wanneroo Library
Bring your family along to make a festive, Australian themed Christmas wreath for a special decoration.
Jingle All the Way
On Saturday 9 December from 5pm until 9pm, the Civic Centre Gardens and Centennial Pioneer Park will transform into a magical Christmas extravaganza.
Jingle All the Way through the parklands with an interactive Christmas trail finishing with a festive concert in the Civic Centre Gardens. Get into the Christmas spirit and explore the parkland with Santa and his helpers. Follow the map that leads to a Winter Wonderland and uncover some surprises along the way. Dance and sing along to Christmas carols and family favourites at the main stage and tuck in to some delicious festive fare at Food Truck Alley. The trail is an easy 1.5km journey and is wheelchair accessible. Free Entry! We will also celebrate the winners of our annual Safe City Christmas Lights competition. Christmas trail: 5pm – 8pm Santa photos: 5pm – 7pm Christmas concert: 5pm – 9pm Everyone is welcome to Jingle All the Way 2023!
Music in the Park – December concert
December Concert
Saturday 9 December 2023, 5.00pm – 9.00pm Bramston Park, Burns Beach
Event Program
5.30pm – 6.00pm: Hey So Hungry 6.15pm – 7.15pm: Joan and The Giants 7.30pm – 8.30pm: Randa and the Soul Kingdom
About the Artists
Hey So Hungry are four teenage mates creating indie rock tracks with memorable guitar lines, catchy melodies, heavy-hitting drums, smooth bass and an all-around groovy sound. Don't sleep on these kids – soon they'll be your favourite band! Joan and The Giants are captivating crowds and critics across the country with their heart-on-sleeve, anthemic pop music. Renowned for their emotional lyricism and powerful stage presence, these Boorloo fan favourites have a hefty catalogue of accolades, including three wins at the recent WA Song of the Year Awards and multiple nominations in last year's prestigious International Songwriting Competition. Randa and the Soul Kingdom have arrived and they're set to put some funk in your trunk! With soulful horns, high-octane vocals, and gritty rhythms, Randa and her 6-piece band pack an almighty punch of feel-good funky goodness that's sure to send you into a frenzied Soul Train.
Accessibility Information
All performances will be Auslan interpreted.
Accessible toilets are available.
Wheelchair users, please note that the event site is grassed.
Getting to the Concert
Walk or Cycle – Make the most of the good weather by getting to the concert on foot or by peddle power.
Catch Public Transport – Let someone else do the driving! Plan your route with the Transperth Journey Planner.
Drive – Parking will be available on the oval at Bramston Park, with access via Mattingleys Approach off Burns Beach Road. Follow directions from traffic marshals.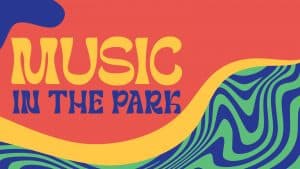 Christmas Market at the Circus
Join us for our Christmas Market at the Circus, Burswood. In partnership with Darrens Small Bar and sponsored by Mirvac.
Free face painting and deals from Darrens adds to the range of wonderful local stall holders including candles, crystals, Quokkas, drinks carriers, artwork, soaps, clothing and soooo much more.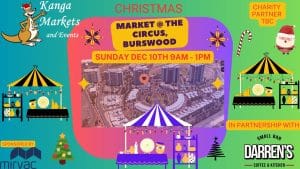 Christmas in the City 2023 – City of Bunbury
Tractor Parade
See, hear and smell the machinery that has played such an important role in the development of our state.
Chugging their way from the Tractor Museum, around Village Circle to Revolutions Transport Museum and back, the Tractor Parade is a great opportunity to see the 'museum' come to life! Tractors depart the Tractor Museum at 1.15pm, and best viewing is near the Tractor Museum, at the Village Junction Station and along the car parks (especially between the Visitor Information Centre and Whiteman Park Administration). Don't forget to watch out for Tail-End Charlie bringing up the rear!
CHRISTMAS AT PENINSULA PARK
Enjoy a relaxing, entertaining and culturally driven Christmas-themed evening by the beautiful Swan River. Enjoy children's activities, Christmas music and a free tour of Peninsula Farm House (which will be updated with a Christmas display/tour). Activities include a performance by some magical faeries, Aboriginal storytelling and Christmas crafts. The heritage listed farm house, which will be decorated with traditional Christmas decorations, will be open for free tours. Bring a picnic or pre-order one from the popular Peninsula Farm Café. Coffee and ice cream will be available for purchase from the Café. This is a free event. Gold coin donations are encouraged to assist with the upkeep of historical property.
Christmas storytime at Ellenbrook Library
Shhhhh…. Santa is coming to City of Swan Libraries.
Subiaco Library – Children's Christmas Party
Join us for a very special Christmas Storytime filled with rhymes, songs and play.
Bayswater Twilight Markets – Christmas Market
Christmas Menu on a Budget
Discover ways to make your Christmas menu more cost effective this festive season with a range of budget friendly treats.
A Christmas Countdown – Christmas Grooving @ Yanchep/Two Rocks Library
Join our very special Christmas Grooving session to build your child's early literacy skills all while dancing to favourite Christmas beats.
Santa and his Elf @ Wanneroo Library
Santa has been dusting off his boots, polishing the sleigh, grooming the reindeer and shoeing the Elves…
Yanchep Central Indoor Markets
Come along and enjoy indoor shopping for all your arts, crafts, gifts & wonderful misc items.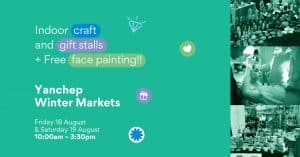 Thinking Green: Christmas decorations with native and recycled materials
Transform your holiday season into a sustainable celebration by creating Christmas decorations crafted from native and recycled materials!
Maddington skatepark – BMX coaching session Dec 23
Thanks to the City of Gosnells. Freestyle Now will be conducting FREE BMX coaching sessions at the Maddington skatepark
Youthchella
The iconic Shire of Harvey Youth Festival returns on Friday, 15 December at Ridley Place Foreshore. Are you ready for an afternoon of fun and entertainment at Youthchella? Designed for young people aged 10 to 18, the Shire of Harvey's Youthchella will offer a mix of exciting activities and delicious food. The day's festivities will include a silent disco, bungee-jump trampoline, rock climbing wall, mini golf, hair braiding, henna body painting, a live art installation by Elaine Clocherty and a photo booth. Join us at Ridley Place Foreshore on Friday, 15 December, from 3pm to 6pm. Don't miss out on the fun! This is a drug, alcohol, vape and smoke-free event. Proudly supported by Water Corporation, Coogee, Simcoa Operations, Harvey Fresh and Act Belong Commit. Check out the highlights from Youthchella held in January 2023.
Chistmas Party
Bring your kids for a Christmas Disco night at Lollipop's Playland Wanneroo. A fun family event with a gift from Santa Claus!
Exhibition: Frames of the Forest
In his first solo exhibition, Steven Bentley presents his artistic talent in an exhibition exploring his craftsmanship and eye for detail through the combination of photography and wood work.
Mills Park Free Skateboard Clinic
Beyond Skate are running free Skateboarding clinics at Mills Park this summer. Register now!
BKB – Blokes, Kids & a BBQ
Saturday mornings just got better!
BREC Annual Christmas Gala
Christmas Nativity Concert
Proudly brought to you by the City of Perth.
The Christmas Nativity is returning to Forrest Place and will retell the much-loved traditional story of Christmas.
Watch the biblical tale of Christmas being brought to life on stage with an array of local performers and choirs such as; One Big Voice – Studio Choir, Second Chance Choir, The Brownley Gospel Singers & African Gospel Singers. Pre-show entertainment will include performances by WAAPA, Gail Meade Performing Arts Company, Talent Co Performing Art and entertaining circus acts.
Tickets are not required for this event. Stick around for a bite to eat and explore the City's iconic Rio Tinto Christmas Lights Trail.
Santa at The Nostalgia Box
Ho Ho Ho! Santa is coming to visit The Nostalgia Box! Come down on Sunday 17th December and see Santa and tell him what you would like for Christmas. With this special ticket each child will receive a big present! A loot box filled with chocolate, candy and toys!
If you are not on Santa's list (i.e. buy this ticket) you can still come with a normal 'Museum and Play' ticket and tell Santa what you want for Christmas and you will get a small lolly.
A Dickens Christmas Story High Tea
Join us for something beautiful and unique.
High Tea whilst listening to the story of Christmas that includes historical aspects, Christmas Carols and wonderful stories of the season.
Bring your friends, your mum, your children, make it a family day or simply come alone.
Not sure what to give someone for Christmas why not gift them this experience. An early present perse.
HIGH TEA at Peel Manor House High tea is an old school oasis in the modern age. Known by the iconic three tier serving platter of delectable sweet and savoury items. Come and enjoy high tea in the gorgeous surrounds of an old English manor on 10 1/2 acres with the Winners of a Gold Plate Award for High Tea
Combined with a wonderful nostalgic show of songs, carols, poems and readings which bring to life the wonders of Christmas live on Stage, introducing you to the origins of our festive traditions.
Session times are for 1 1/2 hours
Cost 3 Sweet 4 Savoury including a Glass of Bubbles and show $69.50 per person
Children 3 to 11 years of age High Tea and show $39.50
A selection of 3 Teas poured for you.
Additional glasses of bubbles extra $9.00 per glass
When booking please advise of any dietary requirements in the notes section, surcharges do apply, there is no charge for a vegetarian option. Is this high tea for a special occasion- if so let us know!
A Christmas Celebration
Join us for A Christmas Celebration, a festive gathering filled with joy, laughter, holiday cheer and great music.
Christmas in Gwelup
You are invited for FREE family fun including a Christmas concert, bouncy castle, cuddly animal farm, face painting and much more!
Christmas on the Coast
A festive wonderland
Head down to Coogee Beach Reserve to experience a festive wonderland by the shore. It's the perfect way to get into the Christmas spirit, with carollers, entertainment, dazzling light displays, roving Christmas characters, Christmas craft activities and more. Enjoy a bite to eat at one of the food trucks before settling down to the sounds of the Murphy Brothers band for a family-friendly concert to round off the day.
Fun for the whole family
The interactive Christmas trail includes the following and more:
Inflatable Christmas characters.
Dazzling Christmas light displays and projections.
The chance to snap a pic with roving Christmas characters, including Jack Frost, reindeer and a snowman.
Meet and greet with the Snow Queen.
Christmas-themed photo booth.
A variety of food trucks.
Christmas craft activities.
Stage performances (5pm – 7pm) from local community groups, dance schools, and church choirs.
Community concert at 7:15pm with the Murphy Brothers band.
Take a long a picnic rug and some chairs and settle in for an afternoon and evening of holiday magic! Our Christmas on the Coast event is carbon neutral! What does that mean? The carbon emissions released by this event (such as attendee travel and food consumed and onsite generators) the City has offset through investing in planting mixed native trees and shrubs in Western Australia and permanently cancelling international carbon credits.
Cockburn comes alive
Christmas on the Coast is part of the action-packed Cockburn Live line-up for 2023 – 2024.
Santa Storytime Session 2 (Auslan interpreted)
Join us for Picnic in the Park at the Maylands amphitheatre with a special Santa Storytime.
Special Christmas Delivery VR @Girrawheen Library
Come and experience a special visit from Santa in this immersive virtual reality experience at Girrawheen Library.
'Twas the Night Before Christmas – a sensory Storytime
'Twas the Night Before Christmas – a sensory Storytime accompanied by With One Voice Choir and Harpists.
Be a Christmas Eco Star with Faerie Cara @ Clarkson Library
Join us to discover Faerie Cara's Star Power with songs, stories and a Xmas craft.
Christmas Train @Girrawheen Library
All aboard the Christmas train! This children's train ride will take you on a magical mystery ride around Girrawheen Library.
Be a Christmas Eco Star with Faerie Cara @ Yanchep Two Rocks Library
Join us to discover Faerie Cara's Star Power with songs, stories and a Xmas craft.
Reindeer Craft with Louise Snook (Ages 6-12)
Make a festive reindeer with Louise Snook.
Christmas Craft and Fun
Get that last minute Christmas shopping done, KID FREE! The kids will be in safe hands doing Christmas craft, games, and nibbles provided.
Last Minute Christmas Market at Darch Plaza
Join us for some last minute Christmas shopping at Darch Plaza on Fri 22nd Dec from 10am till 3pm. Local stalls will include crystals, candles, jewellery, artwork and so much more.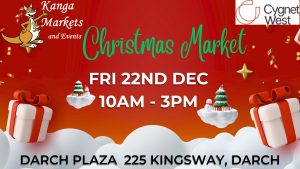 Northlands Christmas Sale Markets
Join us for a 2 day market right before Christmas itself. Last minute stocking fillers or present along with many stallholders running their sales for you to bag a bargain.
Stalls will include candles, crystals, jewellery, artwork, clothes and so much more.
Running from 10-3 on Sat 23rd Dec and 11-3 on Sun 24th Dec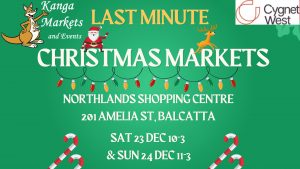 Wanneroo & Stirling Street Food – Yokine
Twas' The Night Before Christmas Feast Buffet Dinner
Celebrate the night before Christmas in our Atrium Garden Restaurant with a traditional Christmas spread with all the trimmings!
Shelley Foodtrucks Night
A local night market a Shelley Foreshore fortnightly on a Tuesday 4.30pm – 8.30pm.
We are bringing a new night market one step closer to you. Plenty of seating available or BYO rugs and blankets, lawn games, music, crafts, Perths awesome foodtrucks and beautiful sunset! Check out our stallholders, Candles, Crystals, Arts, Henna, Card readings, Quantum Inner voice scans and many more! Fur babies must be on leash.
Supported by City of Canning – Organized by Perth Food Trucks Community, WA