The kids absolutely love swimming and are always hassling to go to the pool so we recently went to Belmont Oasis for a casual swim.
We spent all our time in the heated indoor lagoon. There's a beach entry to the lagoon which is great for little ones to be able to play and splash independently. There's also a raining water feature which all the kids love. One downside is that the lagoon pool can get very busy with swimming lessons so casual swimmers are very limited with space.

There's also an 8 lane 50m indoor pool, with wheelchair access, and a spa/sauna and plenty of spectator seating. Outside there is a 25m pool, again with wheelchair access, and a large grassed area. Upon request, there is also a water wheelchair available.
There's lots of tiered seating at one end of the pools or lots of plastic seats around the edge of the pool. I just left my bags and towels on the chair near where we were swimming but there are also lockers available.
There are the usual change rooms but there are also family change rooms available. The family change rooms are fantastic, there's a shower, toilet, sinks, bench and plenty of space for a family including a pram!
After our swim we often go to the cafe – there are all the usual items of chips, ice cream and coffee, as well as some healthier options such as protein balls and nuts.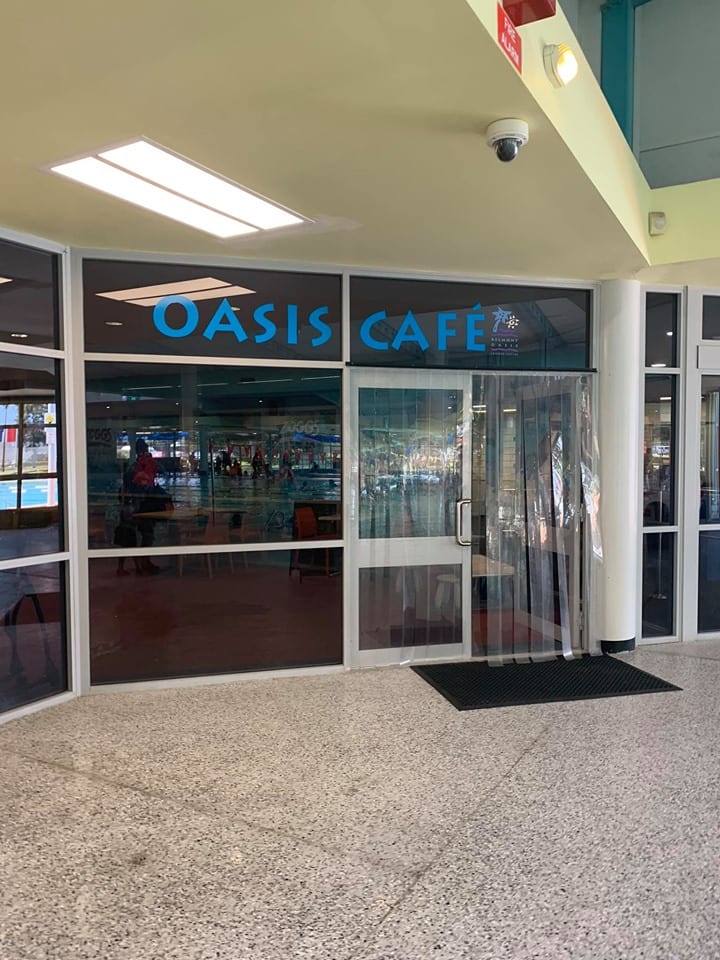 Belmont Oasis also has a gym, fitness classes, a crèche, and sports courts and offers different programs, activities and birthday party options.
Belmont Oasis Leisure Centre
Located at Progress Way, Belmont.
Open 5.30am to 9.00pm Monday to Thursday, 5.30am to 8.00pm Friday, and 7.00am to 5.00pm Saturday and Sunday.
Find more aquatic centres in Perth