Do you get Monday-itis? Poor Monday is the most unloved day of the week. I've discovered a reason to LOVE Mondays in Perth… Inglewood on Beaufort is a night market that's held each and every Monday night from 6pm during the warmer months of the year (until 29th March 2021) . We've been a few times and really enjoy the huge variety of street food and vibrant atmosphere.
Both sides of Beaufort Street between Sixth Avenue and Dundas Road are lined with a mix of food trucks and hawker stalls, with a couple of craft and fresh produce stalls thrown in too.
The grassed Town Square area is a really popular spot with families to throw down a picnic rug. The kids will love having a dance to the live music.
We started our foodie trail at the city end, near Mondos Butchers and walked up one side of the street then down the other side on the way back. It's a nice stroll, not a great distance for little people, just be mindful that it runs along the busy Beaufort Street. There's lots of live music and entertainment along the way adding to the atmosphere. It can get very busy and I'd recommend getting there early.
There's a huge choice of cuisines from all around the world, including mouth-watering meat at El Argentino…
Huuuge dishes of paella that smell so darn good!
There's super fresh WA fish n chips at The Fish Boss. I loved their "healthy boss" option ($15), of grilled fish, slaw and salad, which is gluten-free too.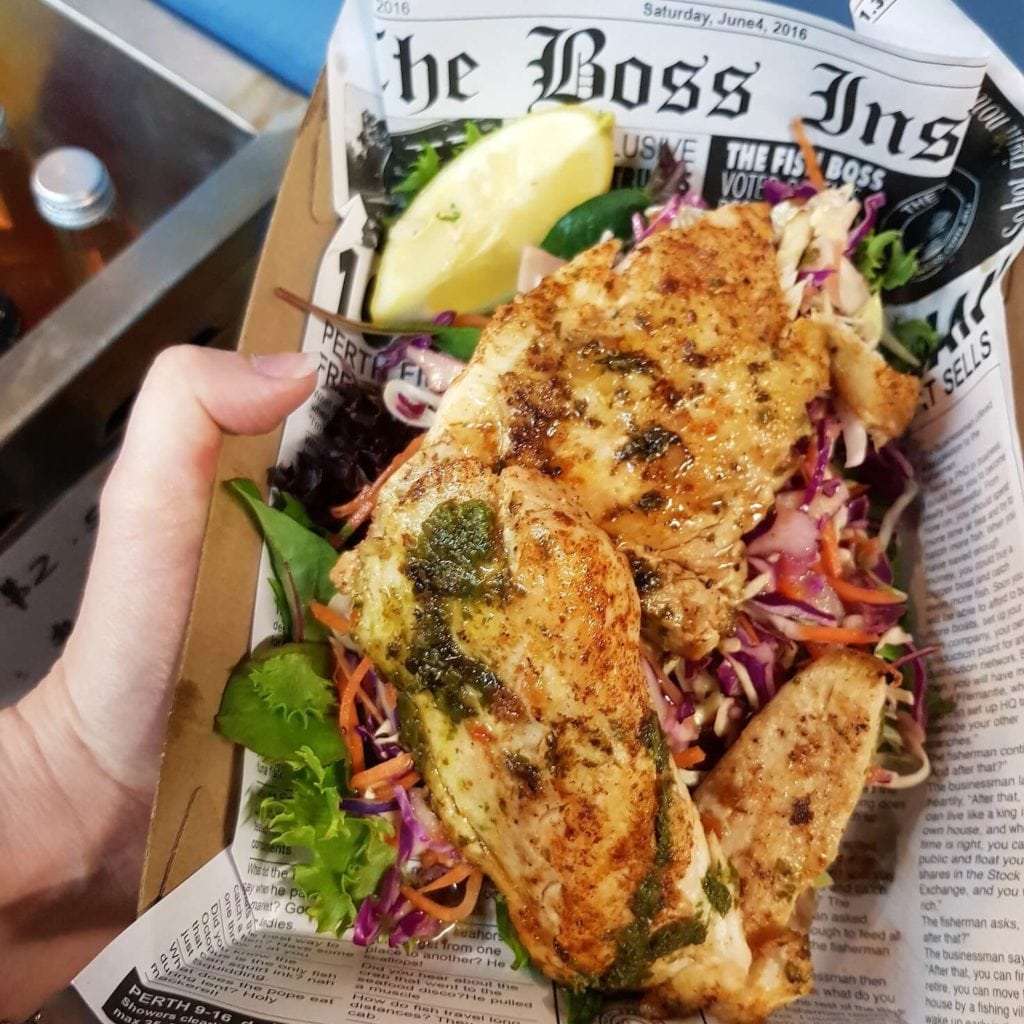 Little Chef enjoyed their kids fish n chips ($8) on one of our visits to the markets.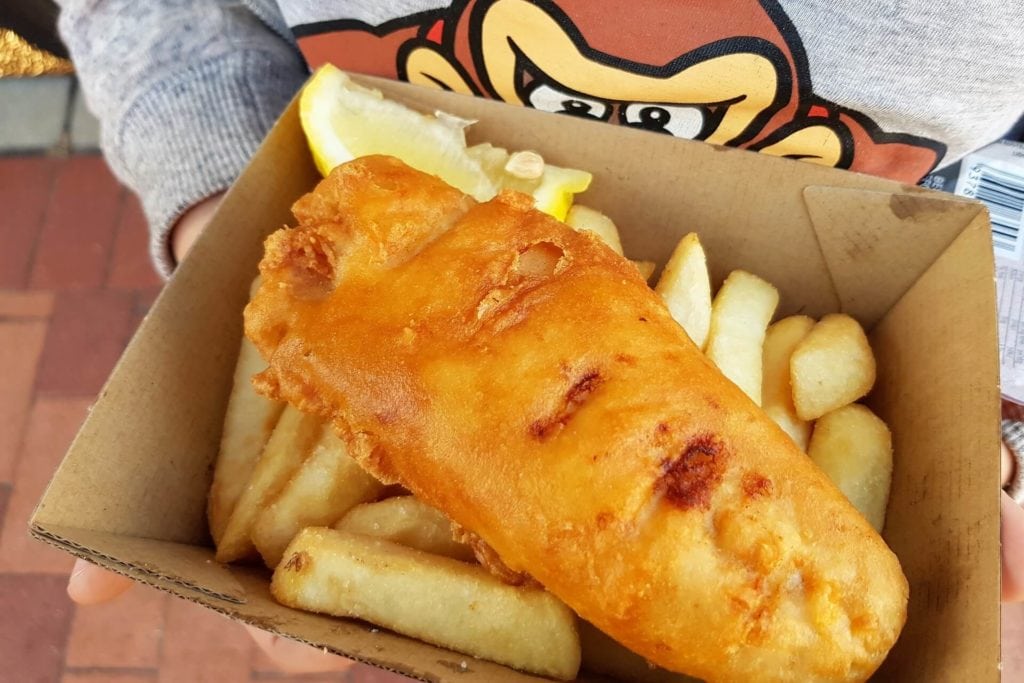 Delicious Columbian empanadas from Marcelita's – the pulled pork and lime (3 for $11) is my favourite and best of all their tasty morsels are gluten free!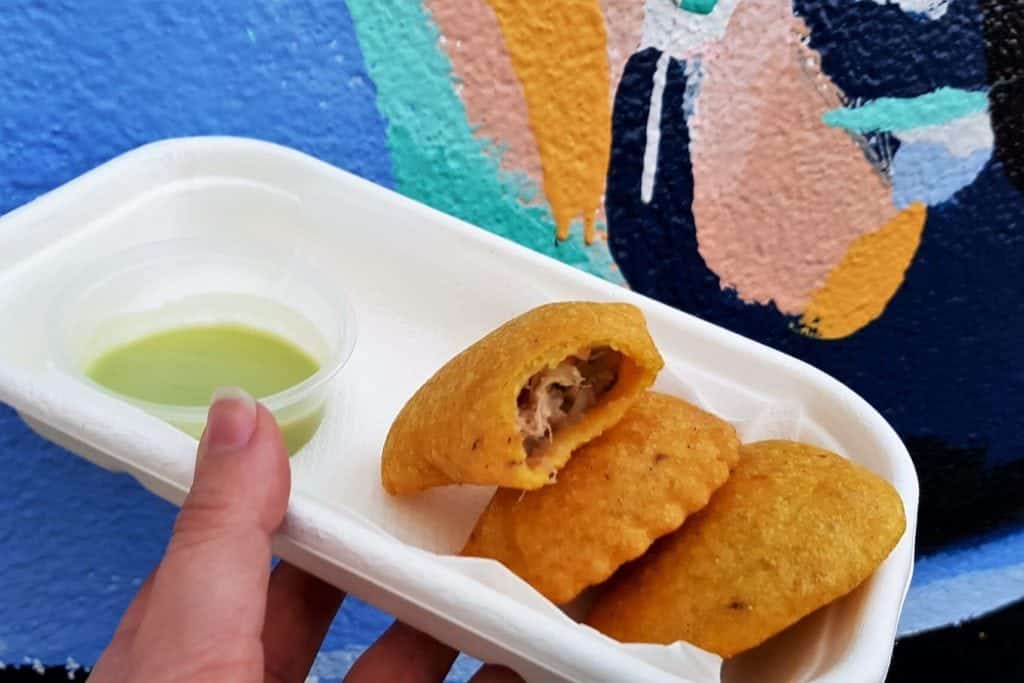 Little Chef chose a woodfired pizza ($15) from Fire Truck Pizza. This is by Chef Lorenzo, who's Ellenbrook Woodfire Restaurant is a huge favourite with us. Lorenzo has decked out an old fire truck with a pizza oven and flashing lights in the Italian colours – of course.
Little Chef chose his favourite topping Meatlovers, fresh leg ham, Italian sausage and bacon. Don't miss their scrumptious Bomboloni (filled doughnuts) too!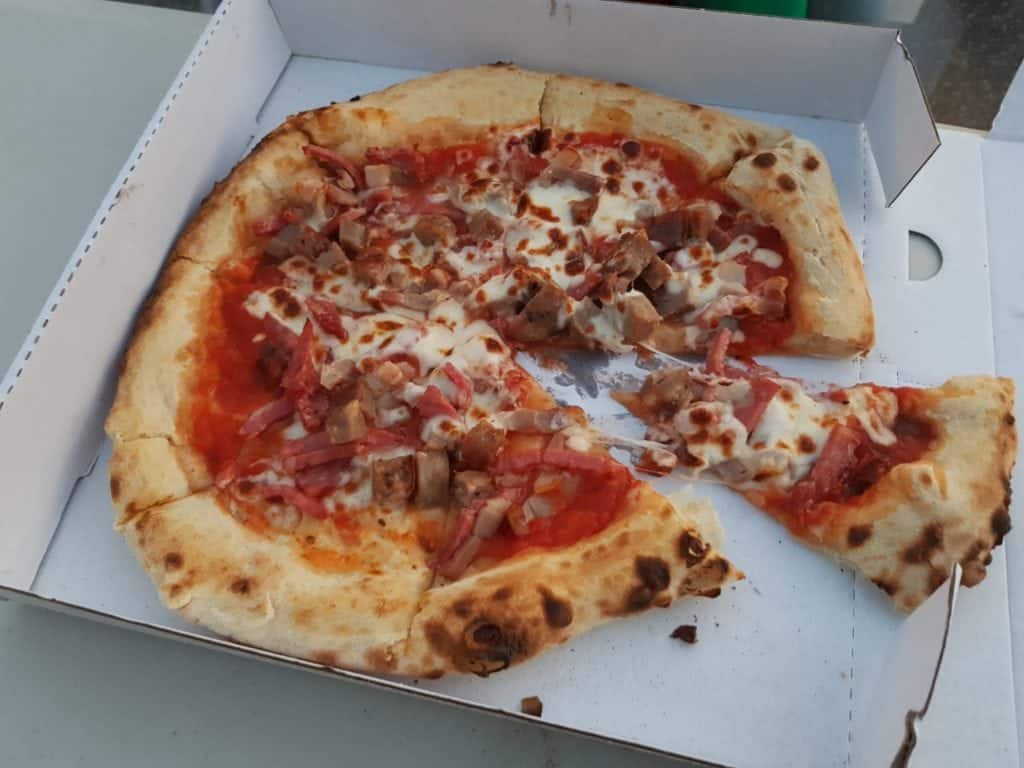 The line up of 60+ trucks and vendors changes each week, just some include:
• Authentic Brazilian bites from the Tapi Truck
• Delish Asian bao by What the Bao
• Egyptian cuisine by the Phat Pharaoh
• Lip smacking smoked meats from Uncle Chops
• Moroccan Food by Shak Shuka
• German sausage by Anton's Bratwurst
• French crepes by La Crepe de Paris
• Heathy eats by Pure and Healthy
• Ice Cream from Shiraz Soft Serve
We grabbed a couple of bomboloni from Lenu Lu for the ride home. They went down a treat!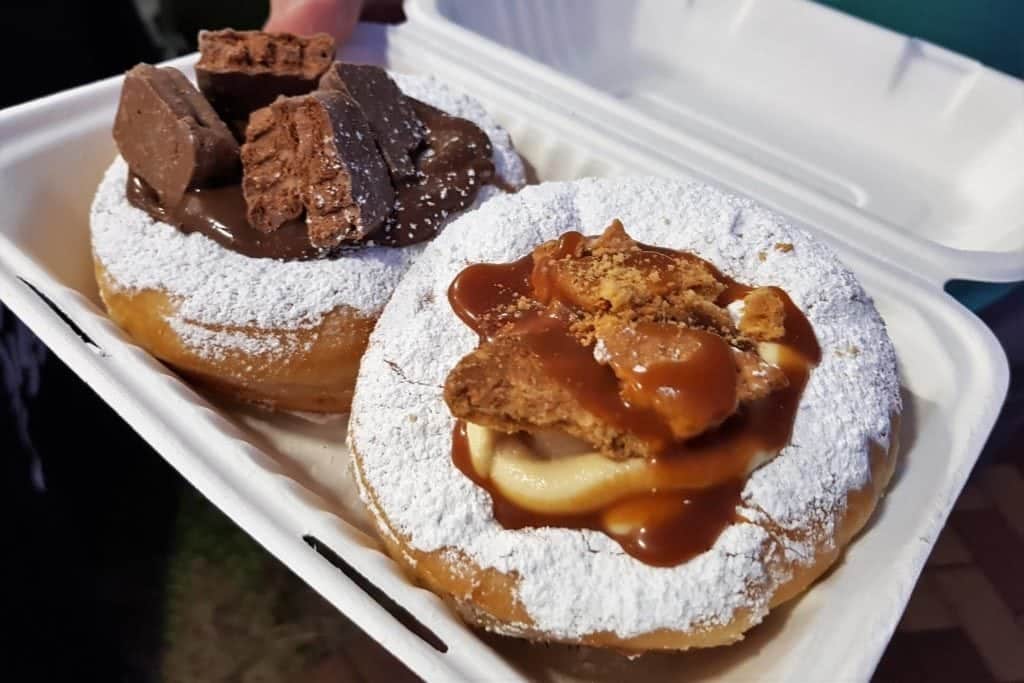 I've hardly even scratched the surface. There is SO MUCH more food too! Whether you have a savory appetite or sweet tooth there's something to suit everyone's taste. There's lots of seating, up and down Beaufort Street.
We spotted some slot cars next to the grassed area at the Town Square. (Please note entertainment changes each week)
Little Chef was very excited to win a race!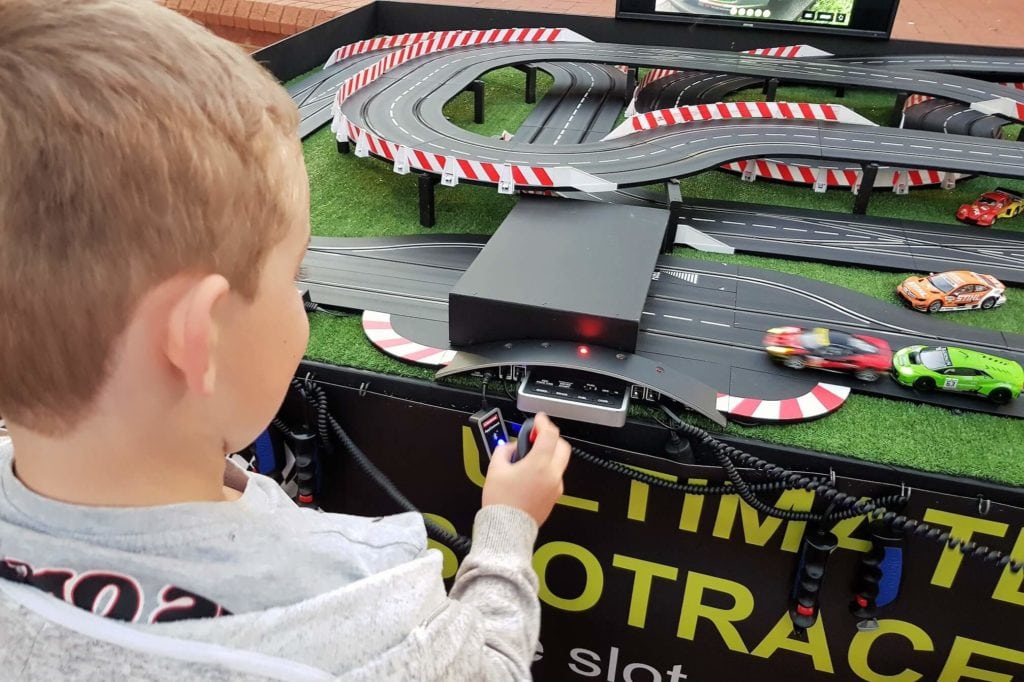 I was really impressed with the Inglewood on Beaufort Night Markets. You could go every Monday and eat from a different vendor every time. Making Monday a cooking-free zone sounds like a very good idea to me!
For more info check out their website.