Baldivis Children's Forest is probably one of Rockingham's best nature experiences! It is a very special place and there is so much to discover. It is public reserve with 49 acres of tuart woodlands situated 50km south of Perth.
You've probably driven passed the forest or seen the sign along the old Mandurah road and if you haven't stopped or wondered in, you definitely should. Especially now that there are amazing groups, work shops and activities taking place in the forest that can inspire children to get outside and back to nature.
We attended 'Make it Muddy', a workshop in the forest run by Wild about Nature. Wild about nature is a creative nature based program located in the Baldivis Children's forest. The workshop we attended was specifically for 2-4 year olds however, they do run activities for all ages.
The sessions are run and facilitated by qualified teachers. They run workshops, holiday programs and children's parties. Their July school holidays program was totally sold out and after attending the workshop this morning, I can see why.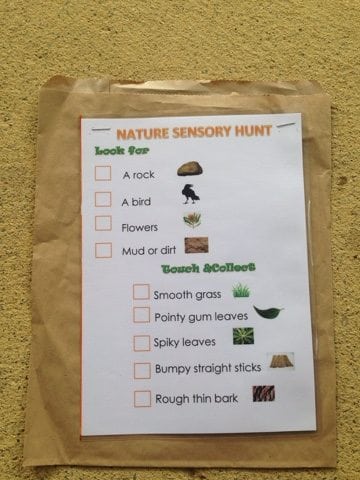 We simply had the best day, it was a beautiful winters morning and we were greeted with a warm smile by our facilitator Emma who was very welcoming and professional. The workshop was set up under the covered BBQ area and it was so well organised.
We started with a briefing from the facilitator about the location, facilities and how the morning would run. Each child was given a pen and paper bag with a checklist attached, detailing what we had to do and find on our sensory nature hunt in the forest.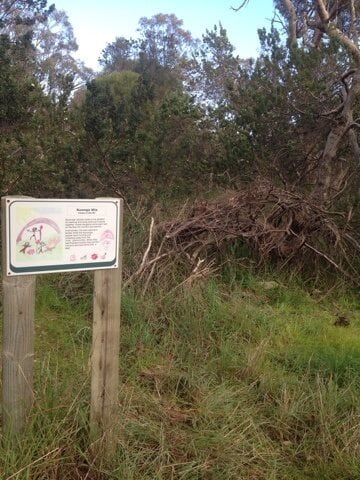 We set off on our sensory walk in the forest using the list to explore different textures, objects and collect our treasures from the forest. My 2-year-old had the best time mainly climbing trees and getting super excited about finding the objects on the sensory list.
We spent time deciding if things were rough or smooth, bumpy or soft. The walk took about 45mins to an hour depending on how long you wanted to spend in the forest. It was a circular walk and the trail was easy to follow and accessible with a pushchair.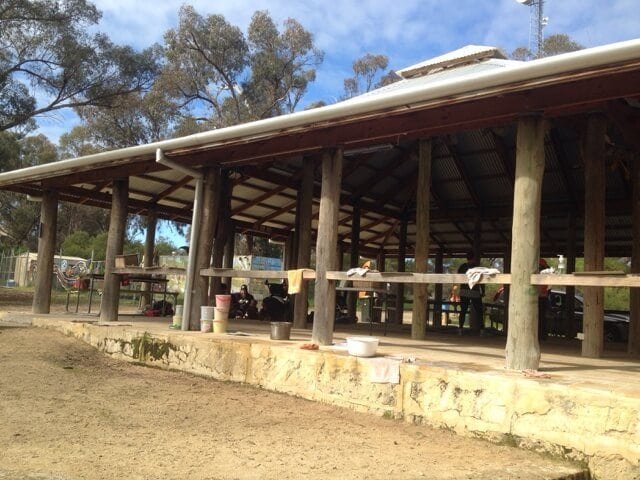 Once we arrived back at the picnic area there was tea, coffee and refreshments for the parents which were very welcome.
We then made paint brushes using elastic bands and the treasures that we had found along our sensory walk.
Each child was given a large piece of card and armed with their natural leaf brushes, hands and feet went over to the painting area that was set up to get creative with mud!
Wild about Nature provide cool coloured mud in blue, pink, yellow and green that the children can get their hands, feet and brushes in to create their very own mud painting!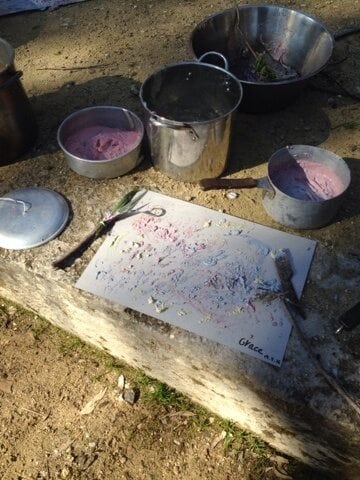 The cost was $8 which included any materials used by the children to create their mud artwork (which you get to take home) tea, coffee and refreshments. You can't beat a hot cup of coffee after a lovely bush walk on a winters morning! Booking and payment were really easy using a link they set via the 'try booking' system.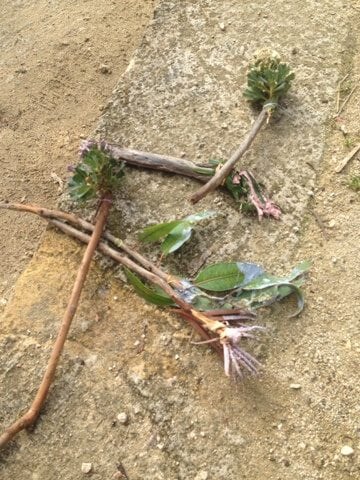 Excellent toilet facilities and baby change, covered picnic area, BBQ area, fresh water, sinks, bins and many many picnic or morning tea spots.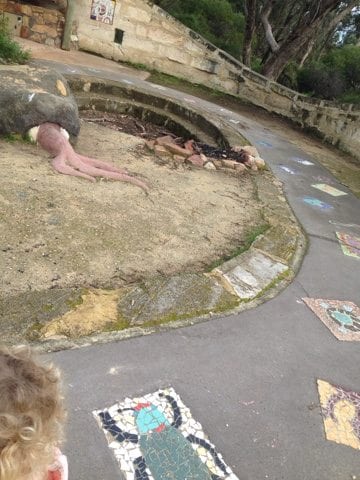 If you are attending a workshop or holiday program, there is parking by the BBQ area, however, if you are visiting during the week or on a weekend there is parking at the entry gate where the walking trails begin.
Dress to get muddy!
Baldivis Children's Forest, 1399 Mandurah Road, Baldivis WA 6171
Wild about Nature contact details: wildaboutnaturekids@gmail.com
All events and planned events are on the Facebook page www.facebook.com/wildaboutnaturekids
Find more places to visit in Perth