You may be familiar with the 8 Yolks café in Success. Well, a new 8 Yolks has opened in Belmont. The brunch/lunch spot is a great addition to the Belmont Hub. Here you'll find the lovely Ruth Faulkner Library, as well as the "Volcano" park, just a short stroll away. There's plenty of seating, in and out, and loads of space for prams.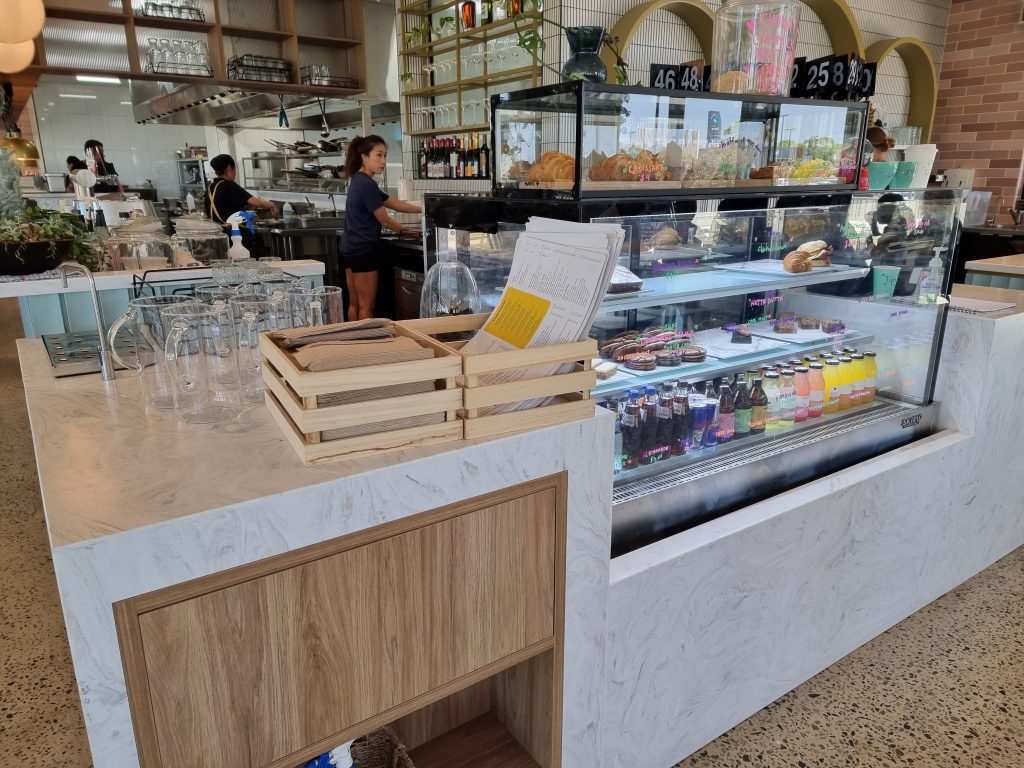 The light and open café is a lovely spot for local families to brunch. Though the bright café doesn't have the fun egg colour scheme, of it's sister venue. First we order drinks – a flat white in a mug for me and a baby chino, including the very import addition of a marshmallow, for Little Chef..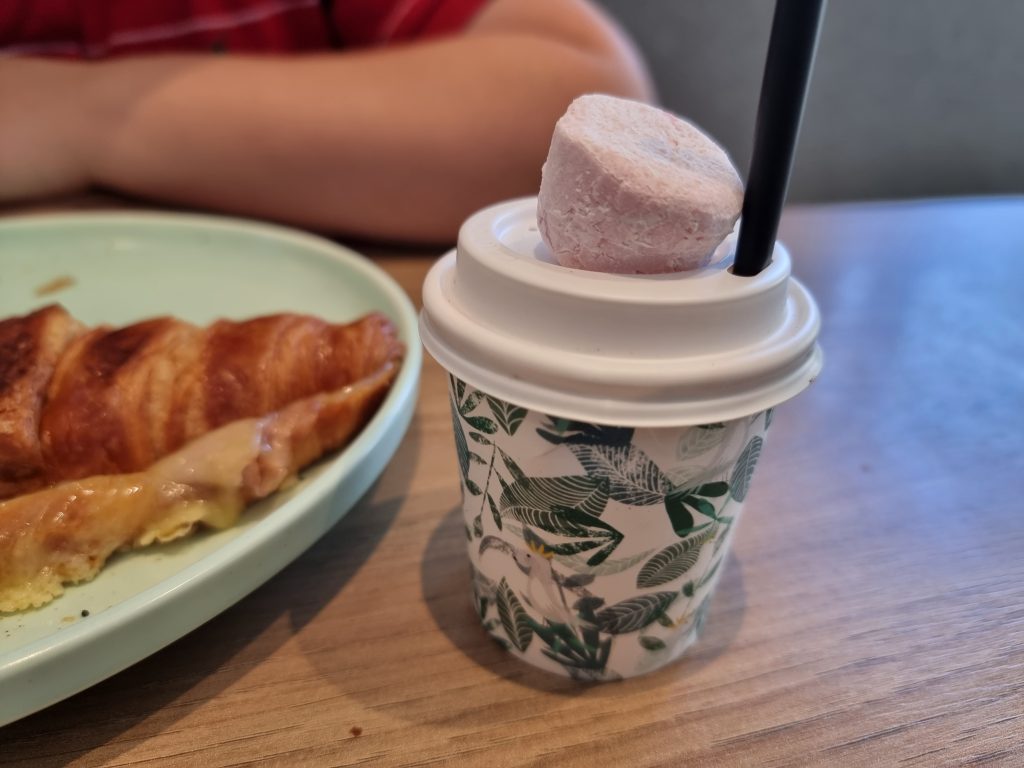 8 Yolks is child friendly – there's highchairs and a kids menu.
Other options for little ones may be found in the cabinet, where I spied snack type foods. Little Chef chose his ham and cheese croissant from here.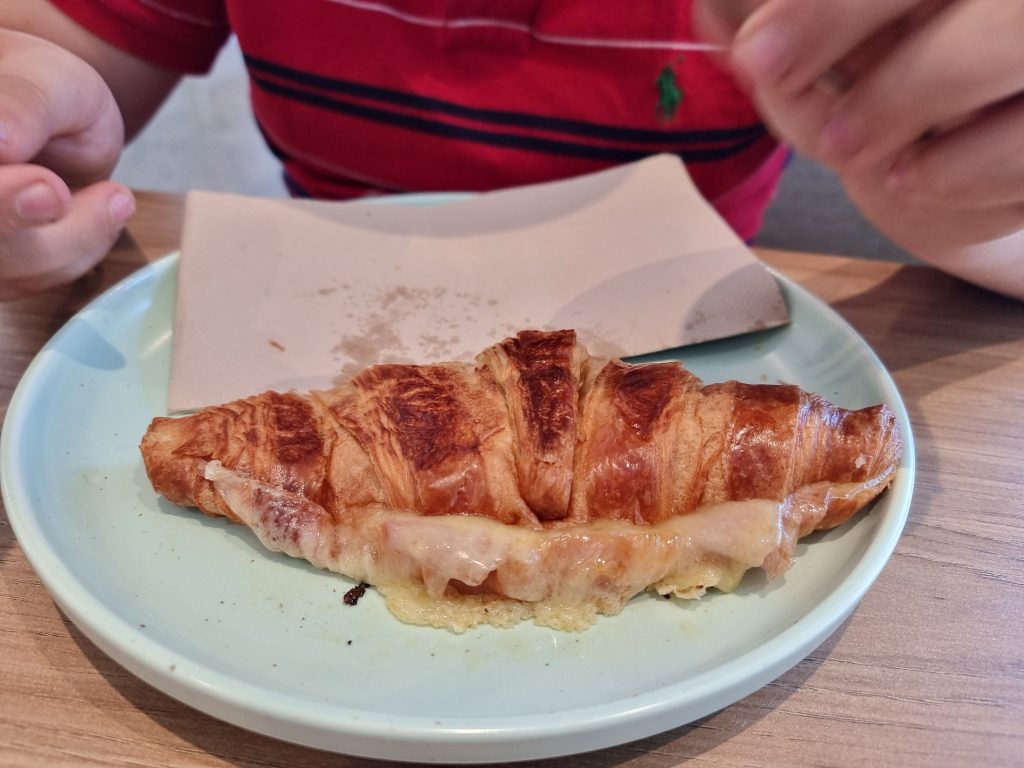 The main menu is made the regular all day brunch offering. Staples like and eggs benny, smashed avo and big breakfasts are joined by a few interesting dishes, so you're sure to find something delicious. I enjoyed a raw white chocolate treat from the cabinet, which went down very well with my caffeine. I've been there for brunch too and can recommend the pulled beef brisket eggs benedict.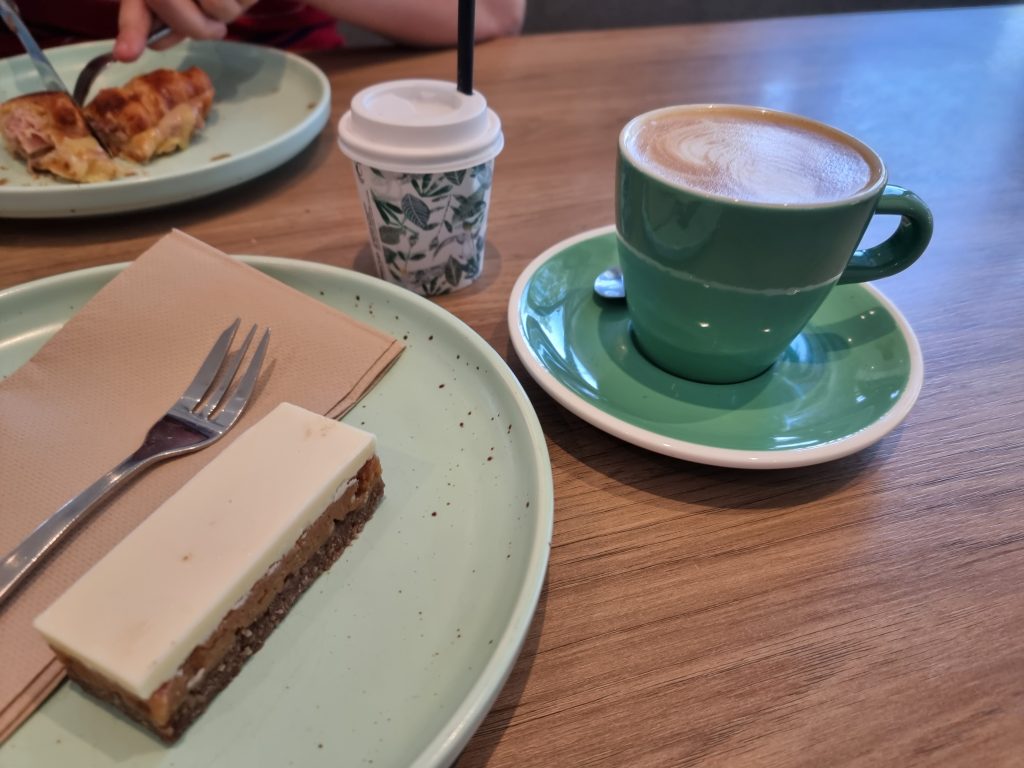 All in all, we both enjoyed the quiet and relaxed atmosphere, as well as the yummy food at 8 Yolks. It's handy for a post-visit lunch after heading to the library, or grabbing some takeaways to enjoy in the park. The Volcano Playground at Faulkner Park is about a 400 meter walk from the 8 Yolks Belmont cafe.
8 Yolks Belmont is open 7 days – 8am to 3pm.
Find 8 Yolks Belmont at the corner of Wright St & Progress Way, Cloverdale
(at the Belmont Hub, opposite Belmont Forum)
More details on 8 Yolks Café here.
Find more child friendly places to dine in Perth here.