There are a few things that are essential each trip to Fremantle – lunch at the fishing boat harbor, a play at the Esplanade Park and a wander around the markets. Another thing on you Freo to do list has to be enjoying a scoop or two of ice cream! Kuld Creamery Fremantle is the PERTHfect spot for this.
Kuld Creamery is found on shady Essex Street, which is the street I always use when walking between the Esplanade and the Cappuccino strip. The boutique ice cream spot is a sweet tooth's paradise. While having a wander around the shops and checking out the new Kings Square redevelopment, Little Chef and I popped in grab some refreshments and were greeted by the amazing aroma of fresh banana bread baking. Fresh cookies are also available.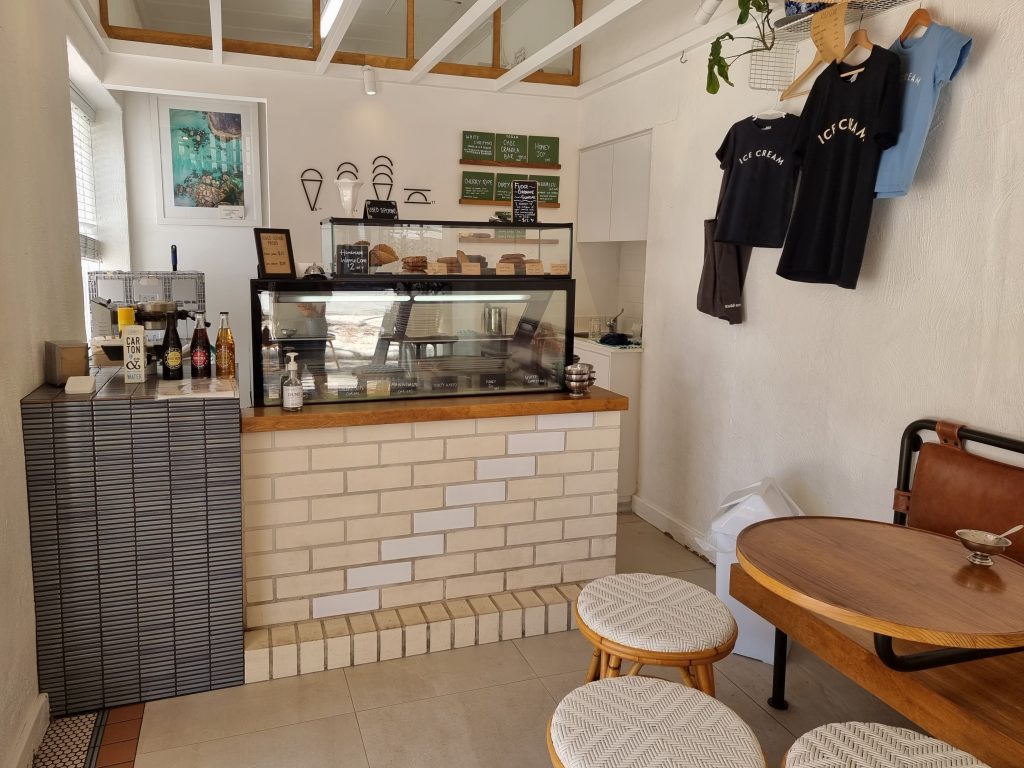 Kuld Creamery has lots of flavours to choose from that change regularly. Little Chef picked a scoop of one of their very special festive flavours, White Christmas, in a cone. If you have a gluten intolerance, Kuld make their own GF cones.
I loved the "Cherry Ripe", coconut ice cream with cherries and chocolate. You'll also find delicious flavours like honey joy, mango-misu, vegan choc granola. A few drinks are on offer too.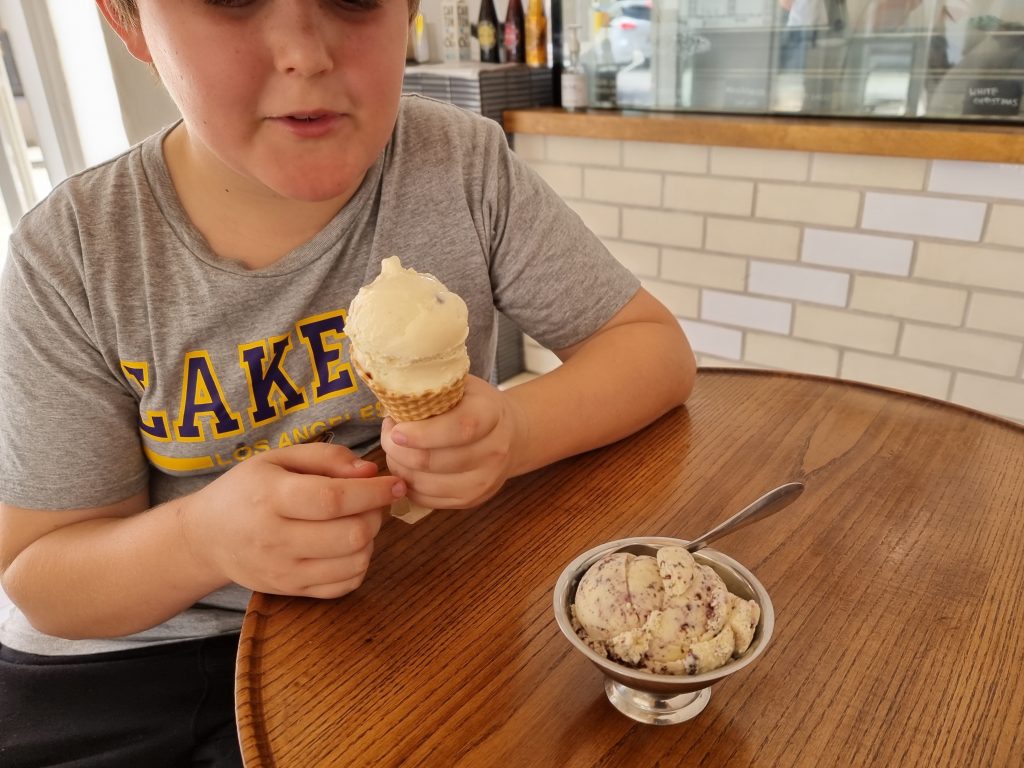 Essentially Kuld Creamery is a takeaway, but the tiny store does have a few small tables inside if you prefer to sit and eat your ice cream. You may like to stroll around the port city with your ice cream, like me. If you're close to home, or prepared with an esky, why not take a tub or two home?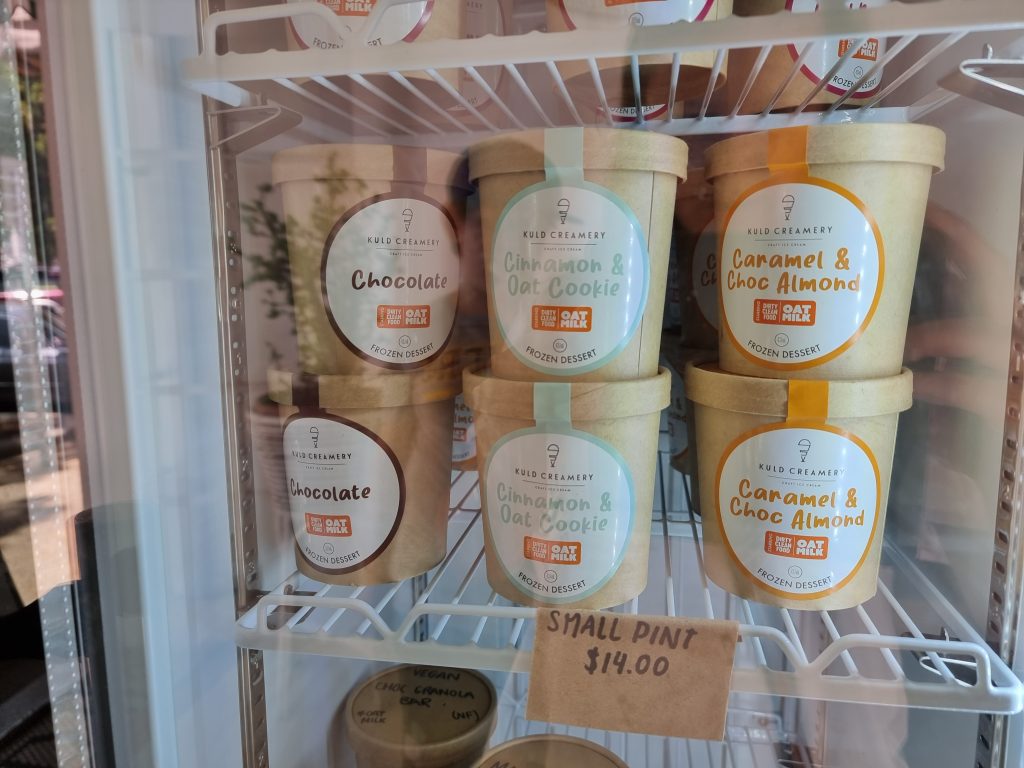 On thing's for sure – no matter which flavour you pick, all of Kuld Creamery's creations taste just as good as they look.
Find out more on their website.
Find Kuld Creamery at 11 Essex Street, Fremantle.
There is also another store at 460 Beaufort Street, Highgate.
Find more places to enjoy ice cream and gelato in Perth here.