Do you love a challenging hike with your kids? On the Perth Hills escarpment you'll find the beautiful Whistlepipe Gully trail. This gravel track winds down the hill along a stream, through bushland, with stunning views of the city below.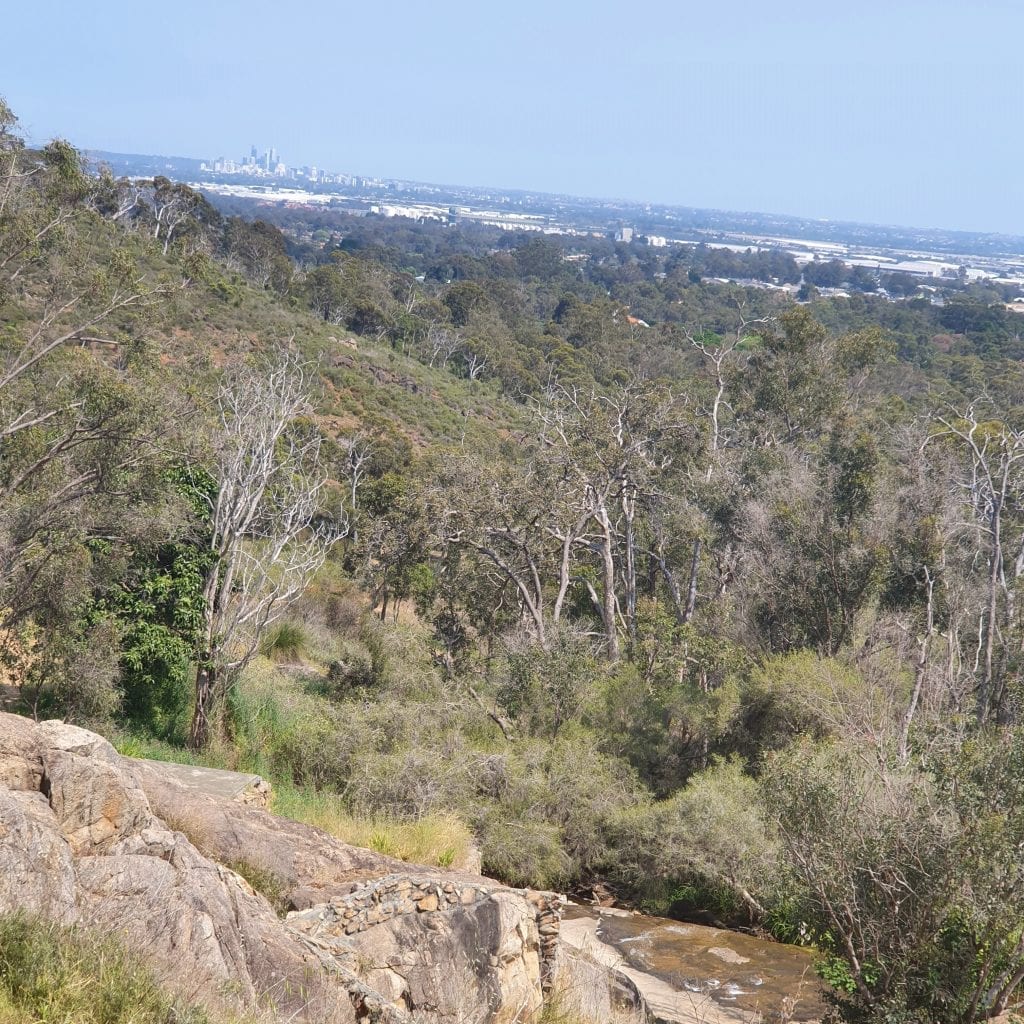 Whistlepipe Gully, is found in Mundy Regional Park, north of Lesmurdie Falls. I live in the hills, so this is a track I tread regularly, all year round. I love the tranquil spot best in winter and early spring (when I have taken the pics in this blog). From June to October is when the bush is lush, the stream and waterfalls are flowing, as well as an abundance of vibrant wildflowers all around. With the summer heat, the hilly trail is a lot more challenging, and not as pretty. Plus you have to be more vigilant of snakes.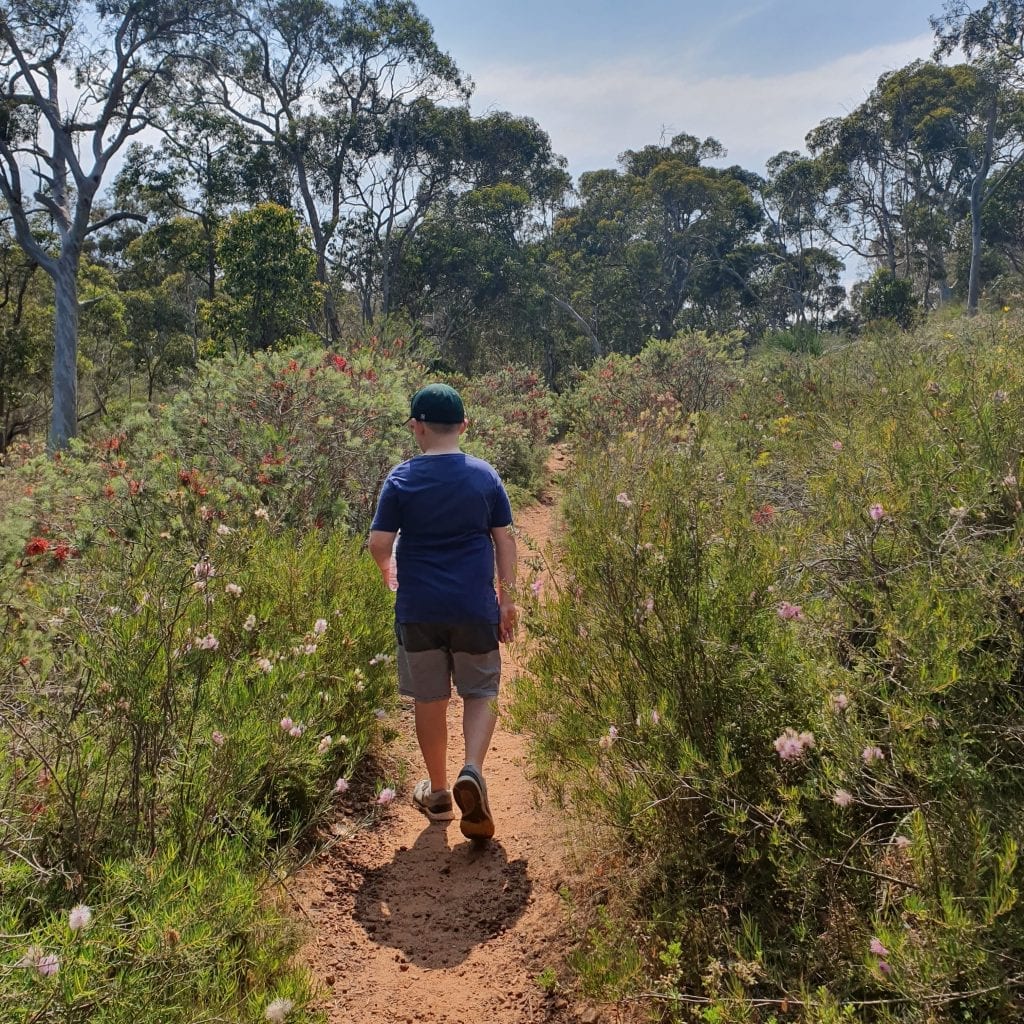 The 3.6km path winds up one side of the creek, with a few spots on the way up to cross over bridges, or stepping stones. It's best to walk up one side, then descend down the other side. Heading up the hill is a challenge, there are some steep parts, with loose gravel too.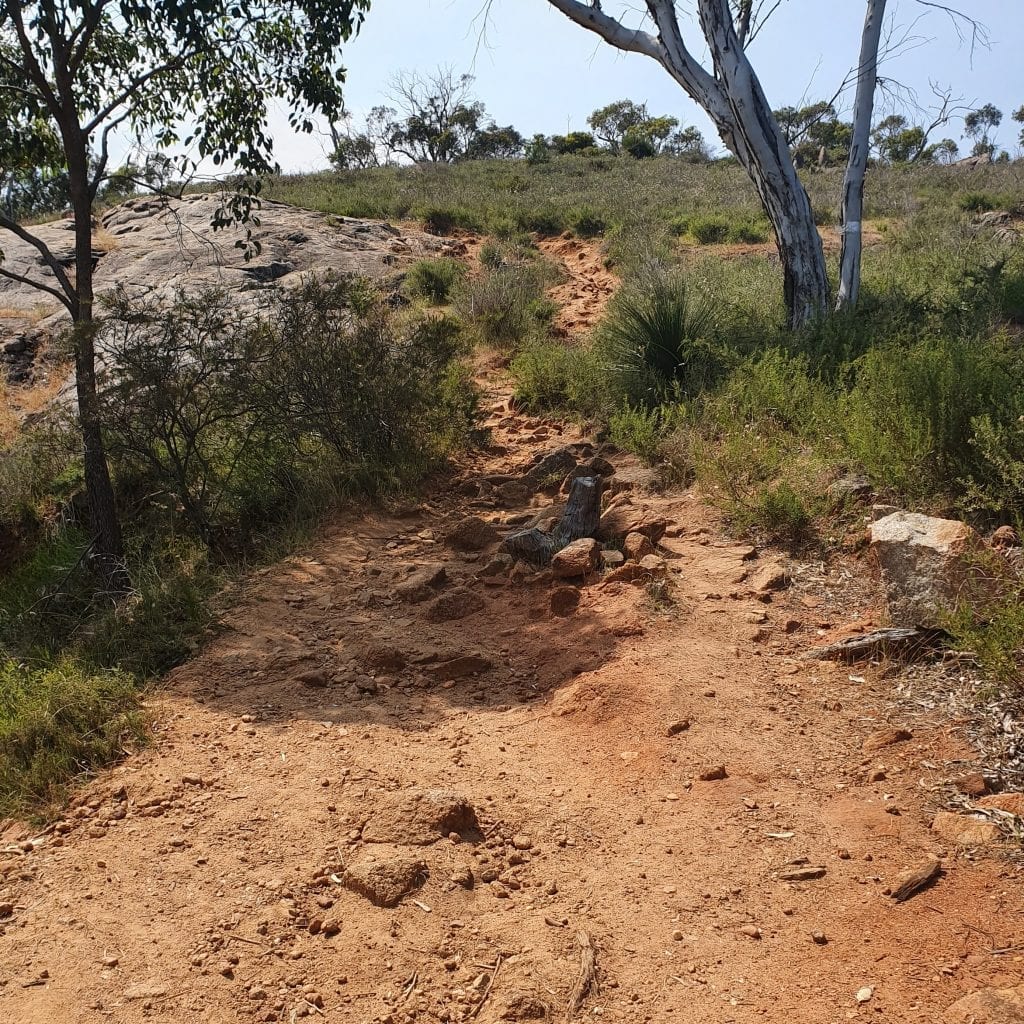 When completing the trail keep this in mind if you have very young children – it's a long walk back to the car! But at least it's downhill for the second half of the trail.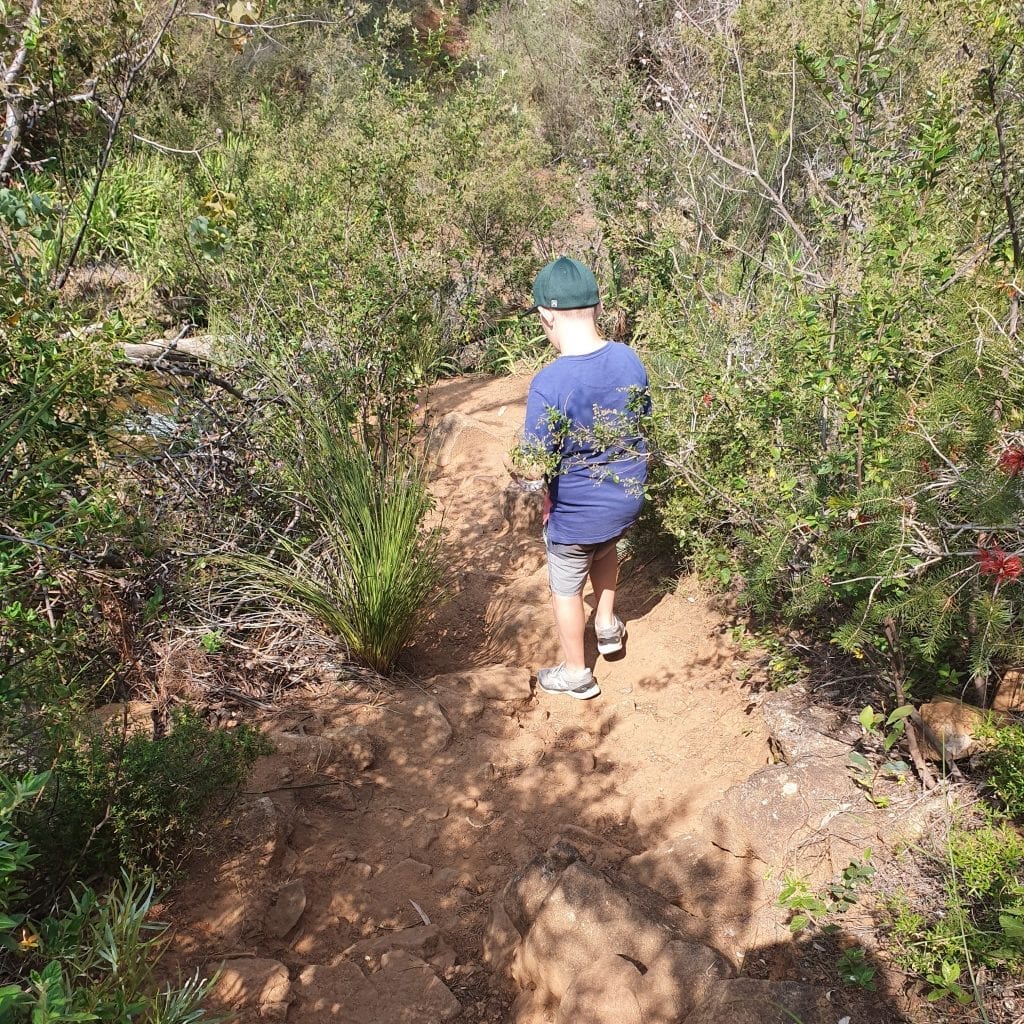 When Little Chef and I walked the trail in spring, the stream was gushing with water. You might want to take along a towel or two if your kids like to paddle.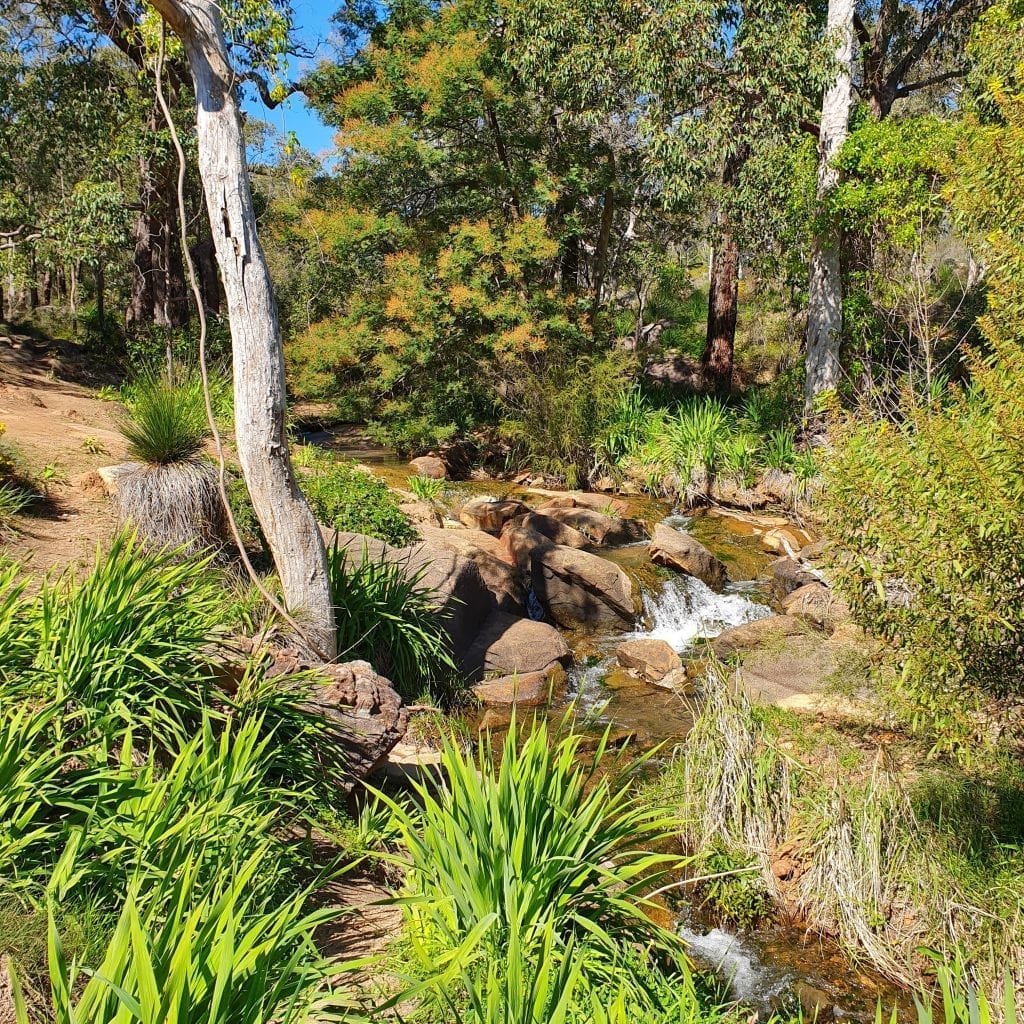 Along the track you'll come to a clearing, with what appears to be building foundations around the creek. Many years ago, in the 1960s, this area was a private property. The "Wallace Greenham House" was designed by a local architect. It was a stunning Japanese style house, built right over the creek, complete with a water wheel.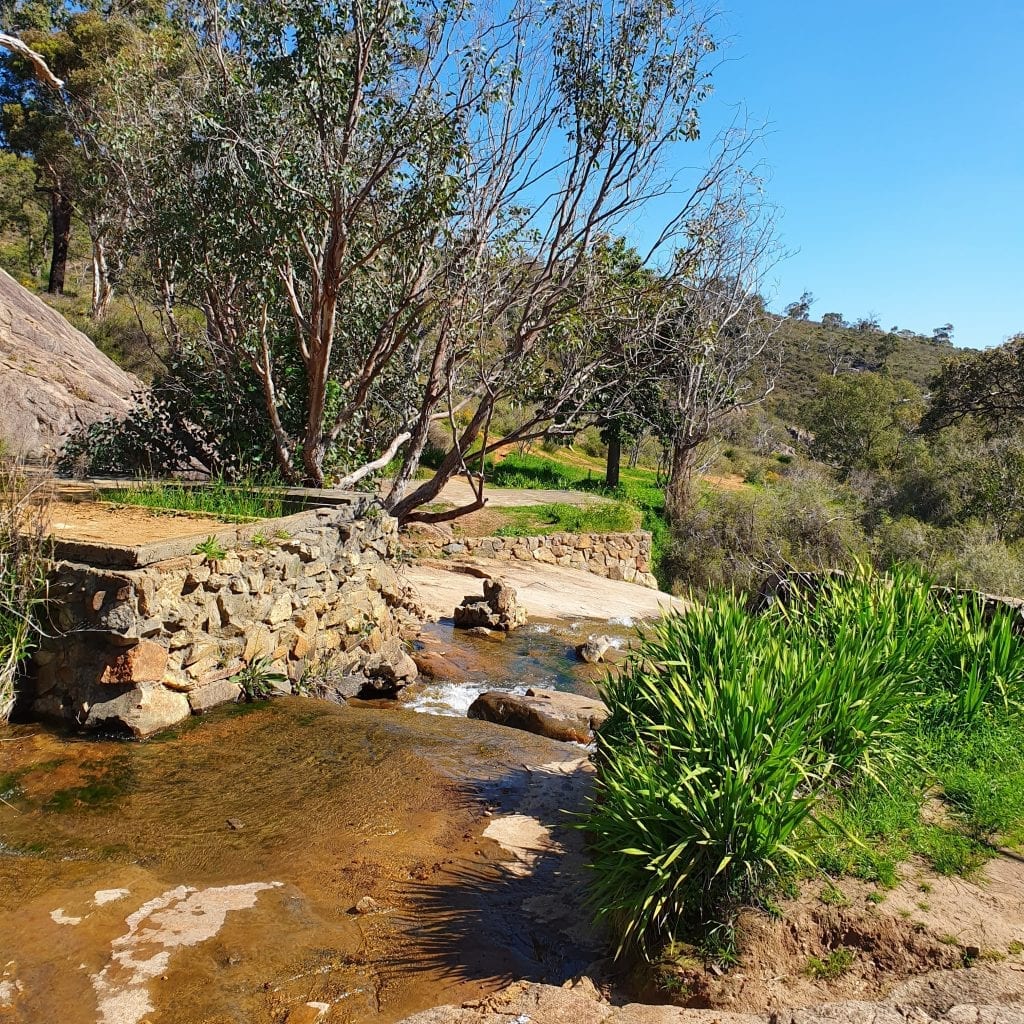 It's best to park on Lewis Road, at the bottom of the hill, in Forrestfield. Here there's a handy car park. There are only a few parking spots at the top end of the route in Lesmurdie, and they are often full. The Whistlepipe Gully Walk Trail is also dog-friendly.
Be sure to keep this stunning spot litter free and stick to the paths, so we can enjoy this beautiful part of Perth for a long time to come.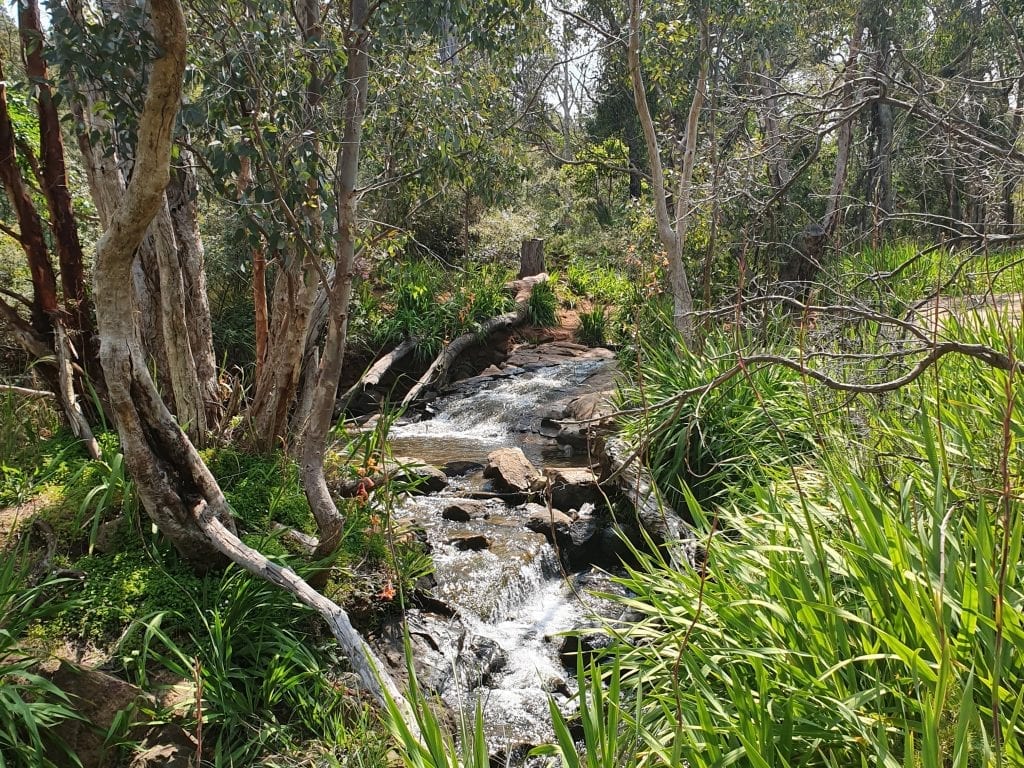 Find more walk trails and picnic spots in Perth here.