This is a great spot if you want to enjoy Lesmurdie Falls at the base of the falls.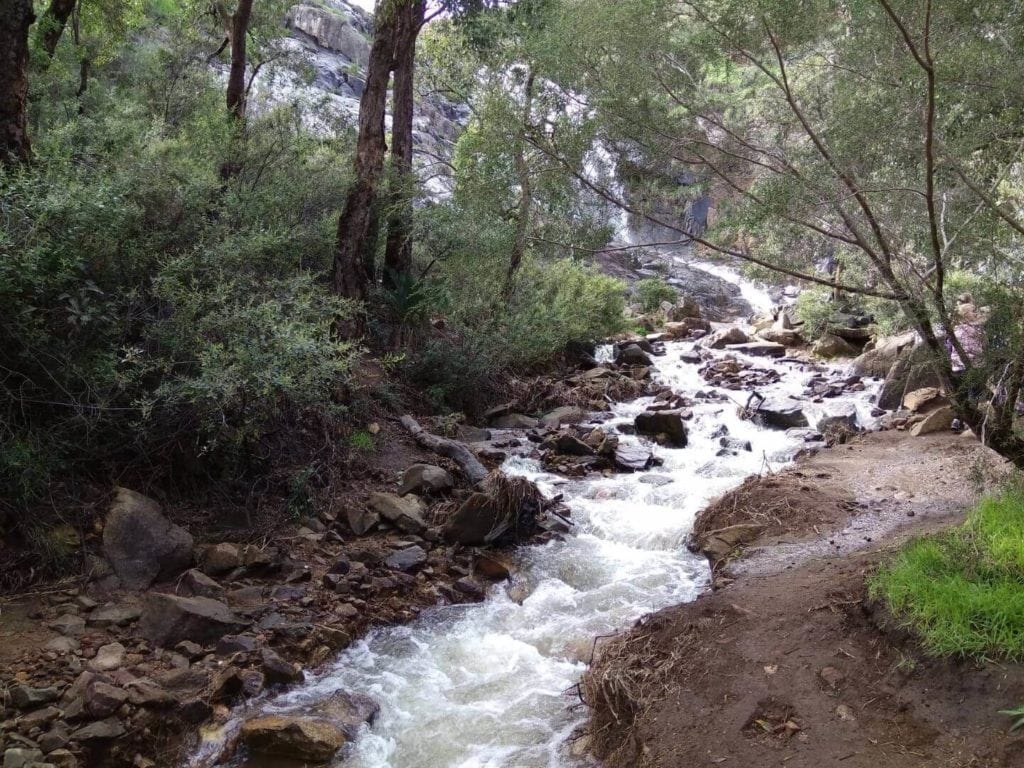 The walk itself is relatively easy and the track only proved to be tricky in a few spots due to the recent heavy rainfall.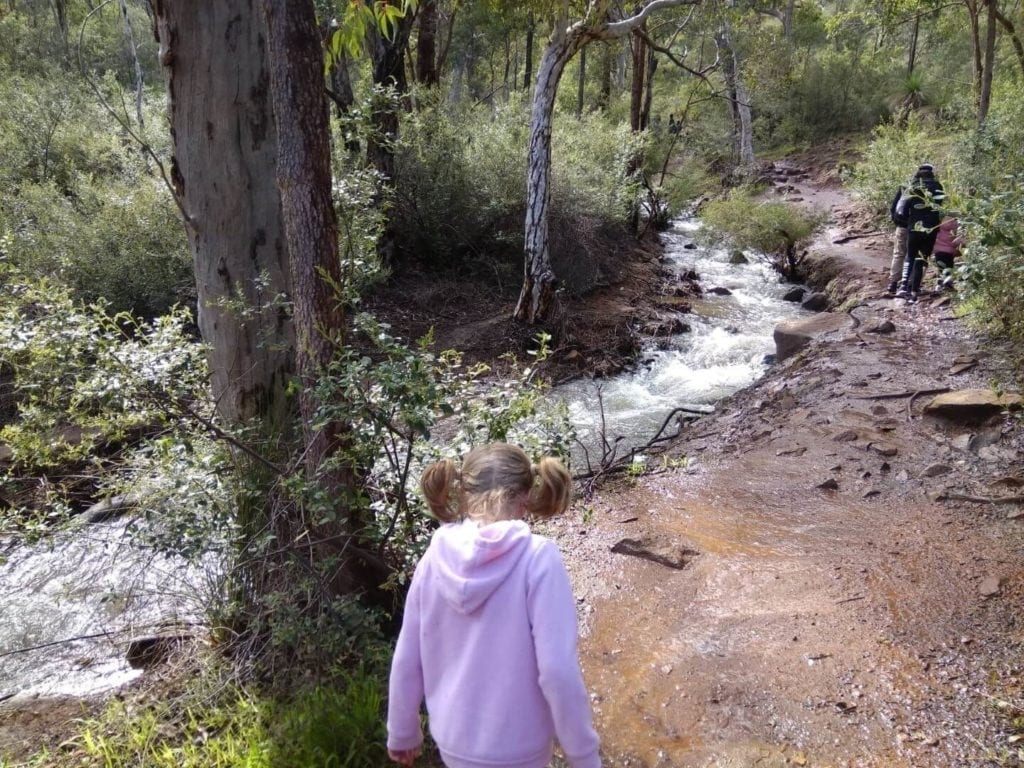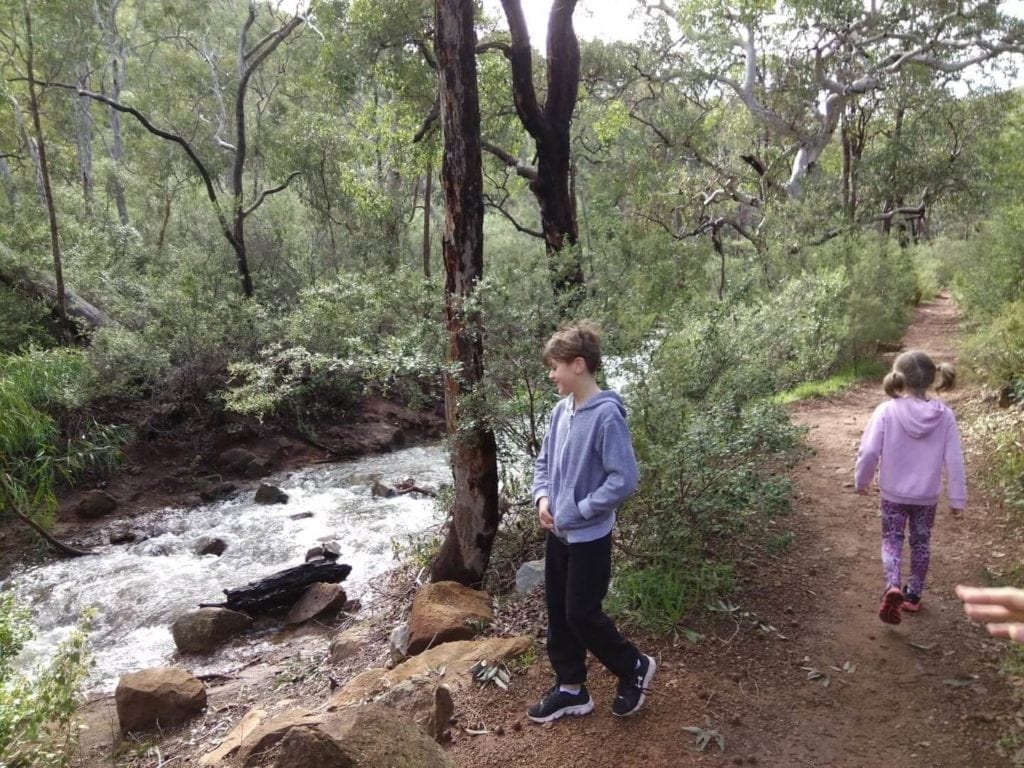 There are a few picnic spots but be sure to get in early as both the grassed area and the car park fill up quick!
This can be enjoyed all year round.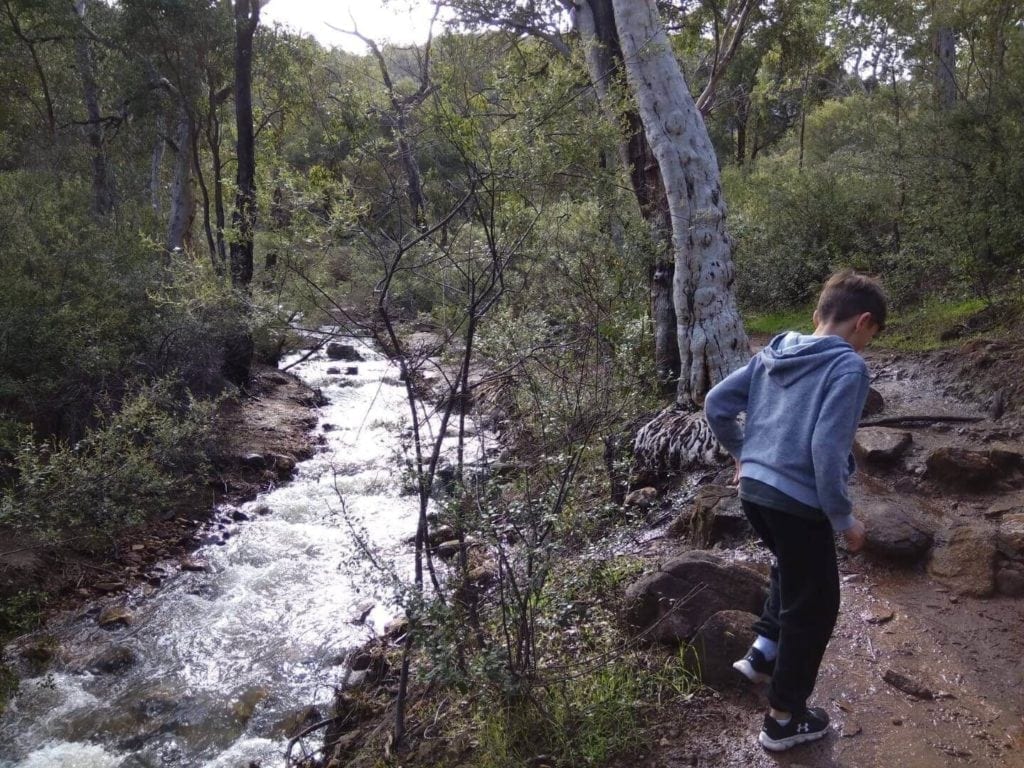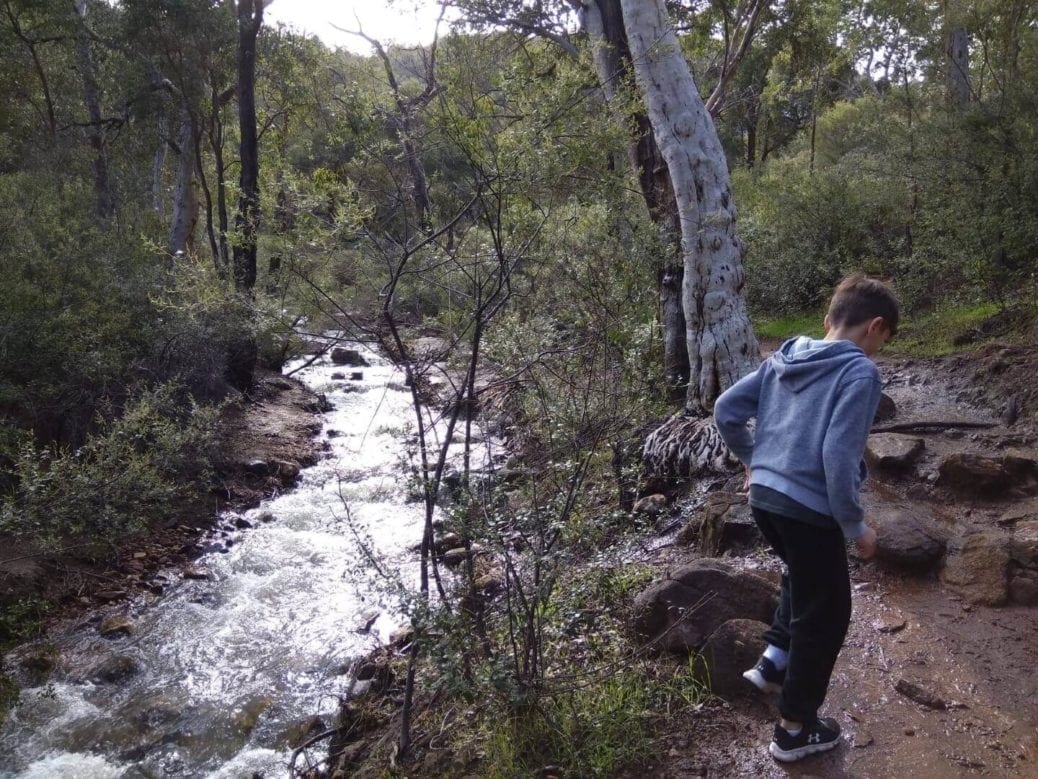 We went during Winter after heavy rains and it was absolutely amazing!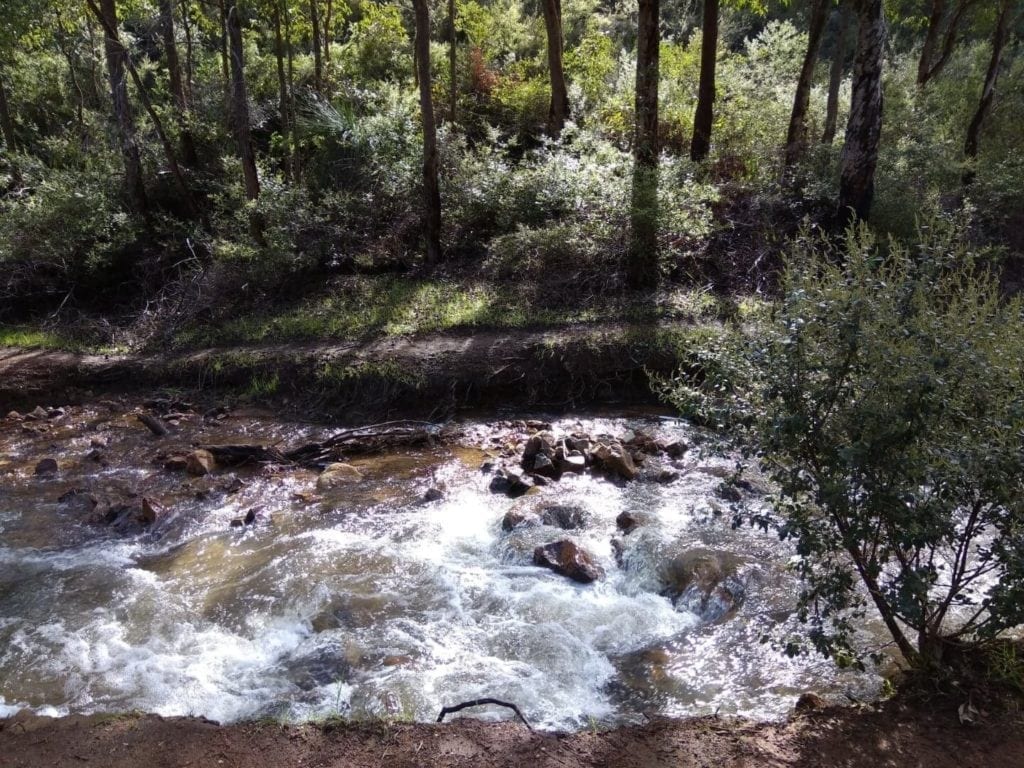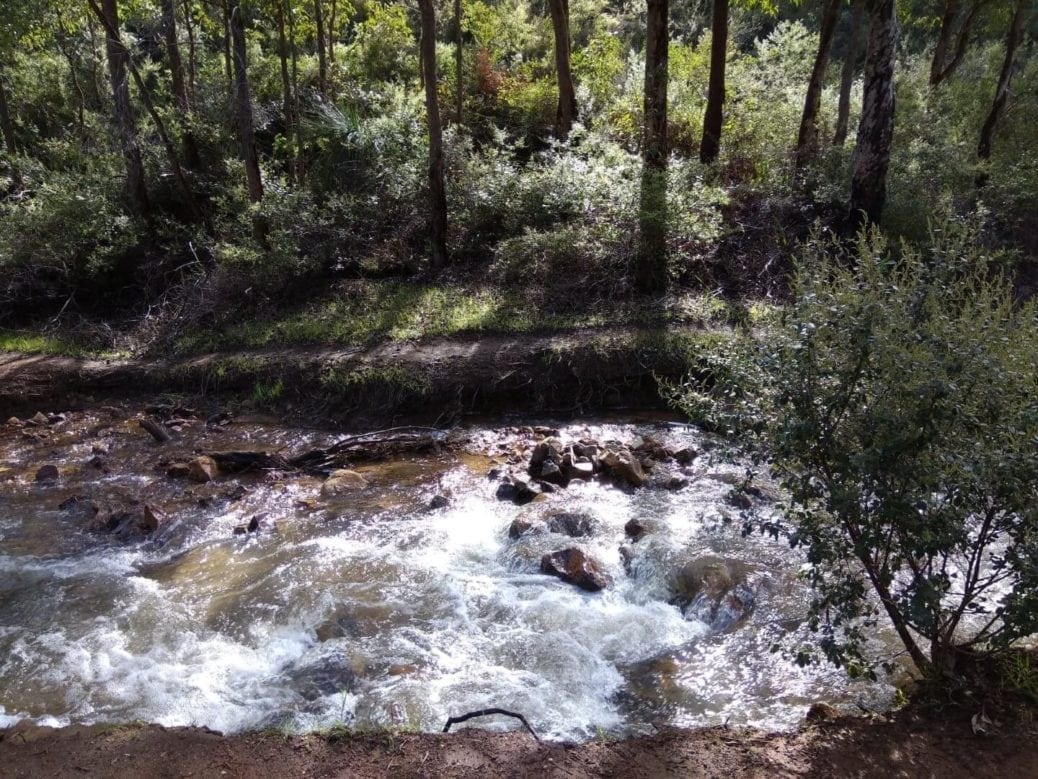 Fantastic photo opportunities and an amazing natural wonder that all ages can enjoy.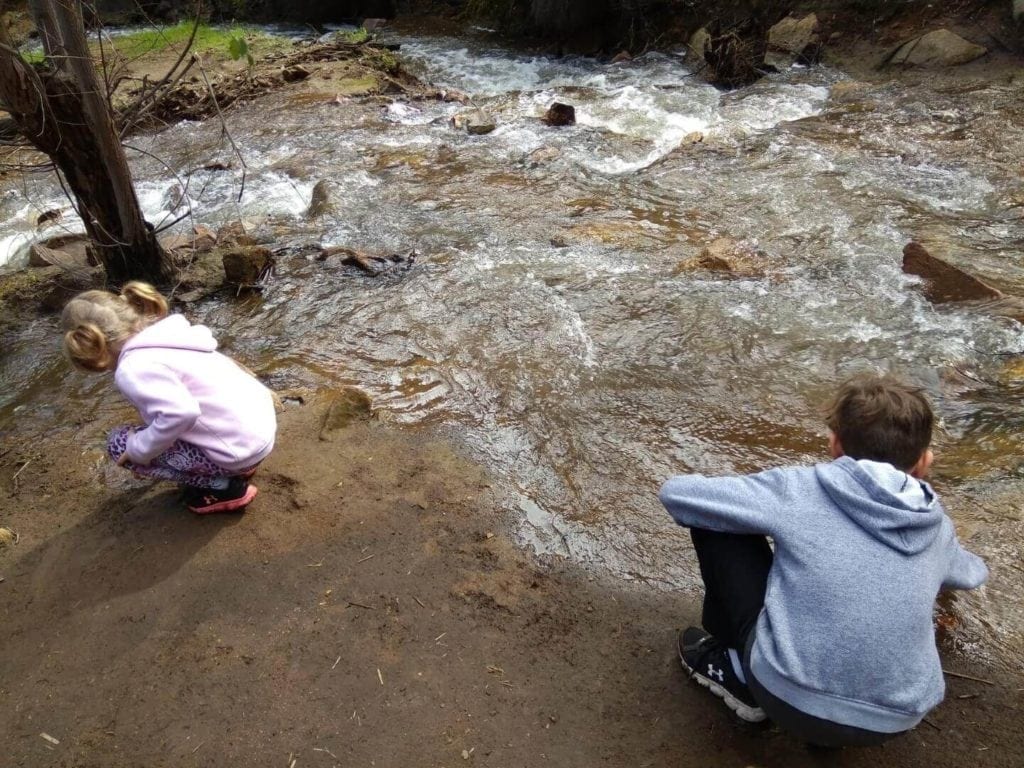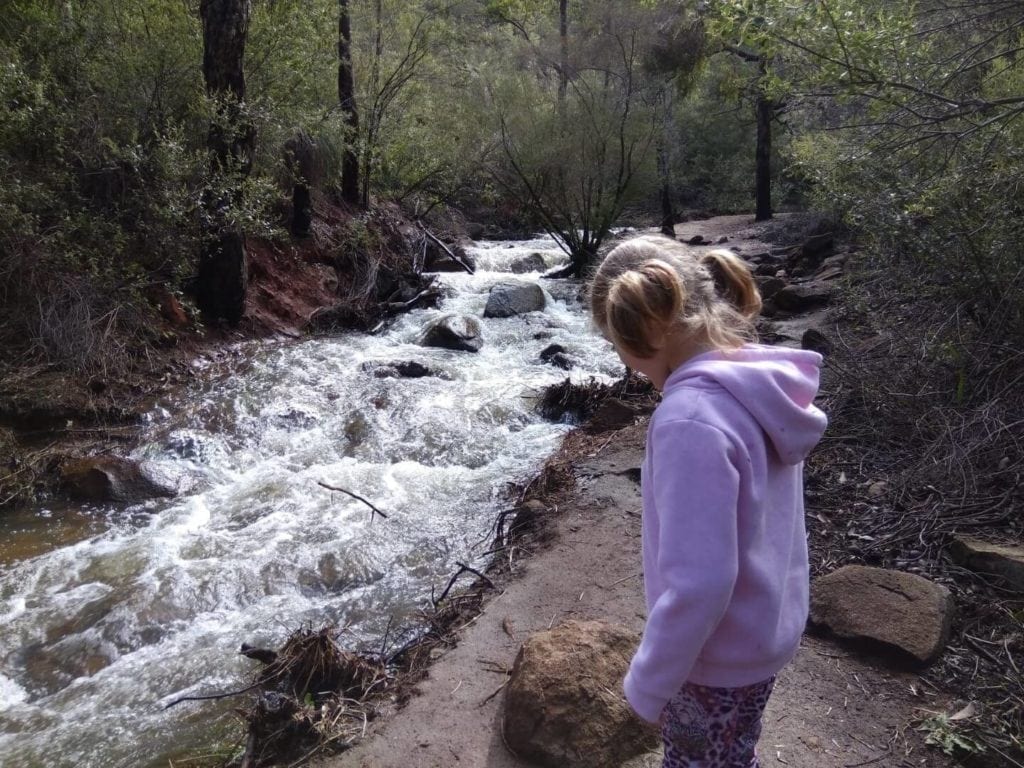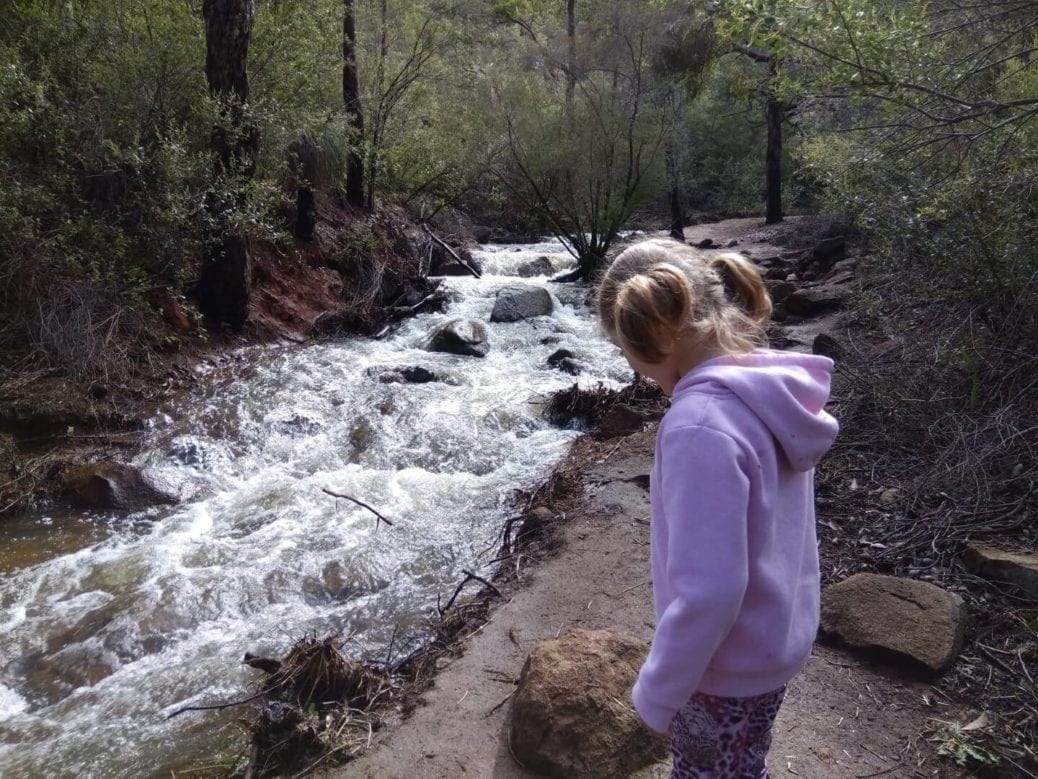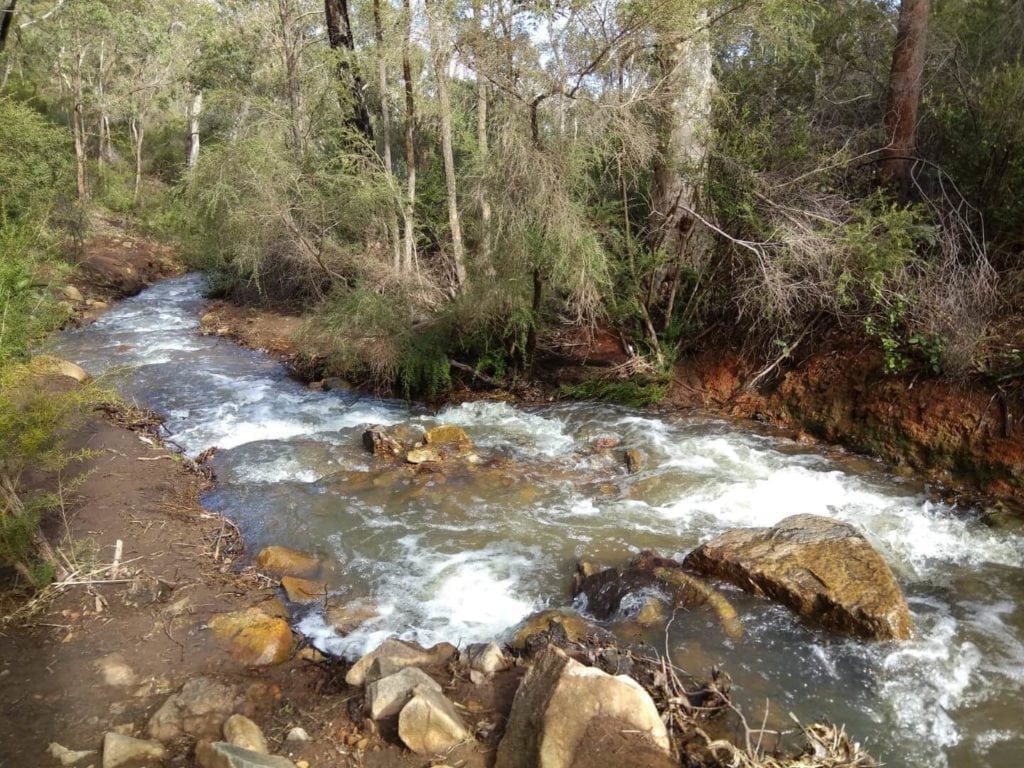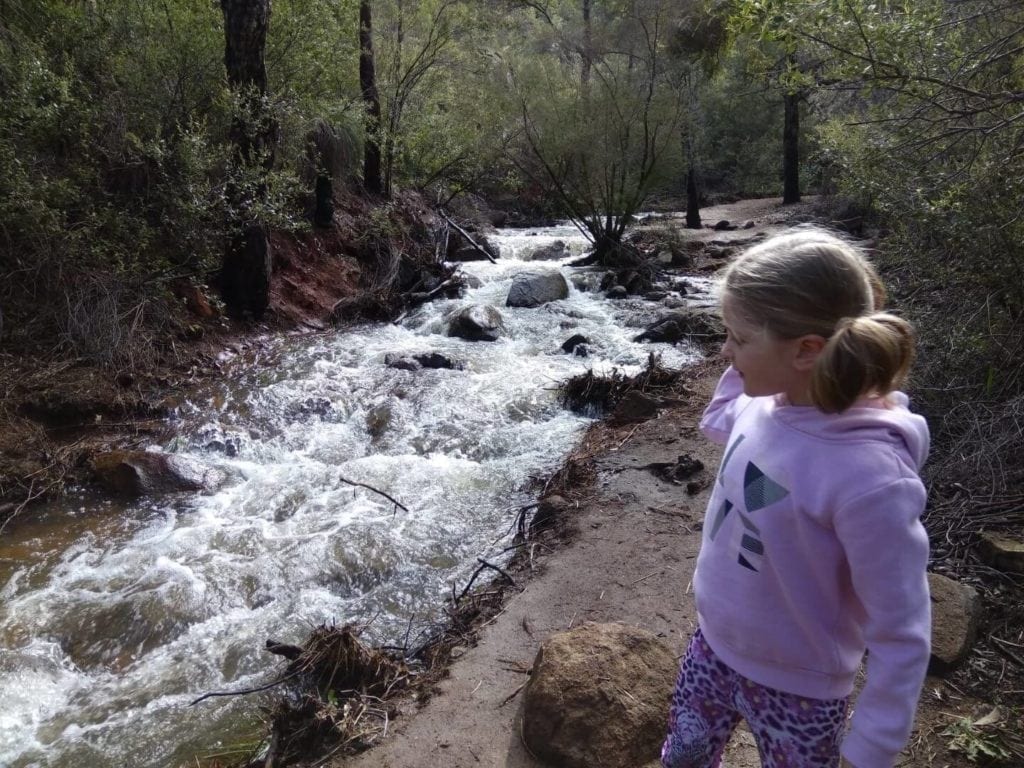 There are tracks, however if you are going in Winter, especially after rains, proceed with caution particularly if you have little ones.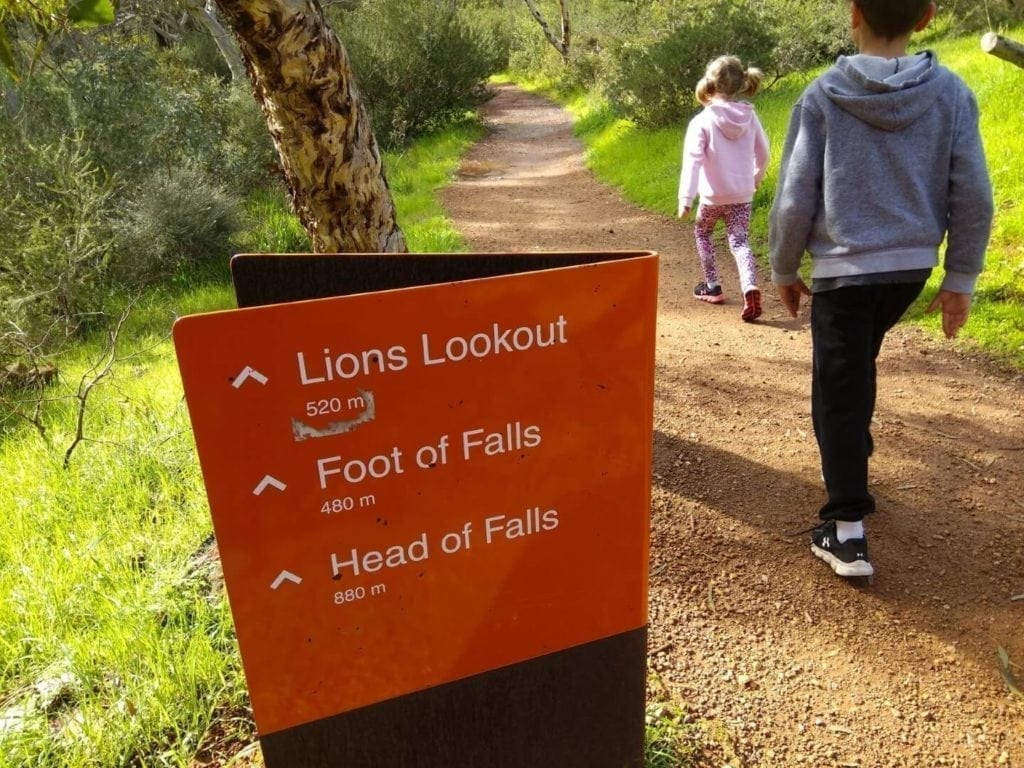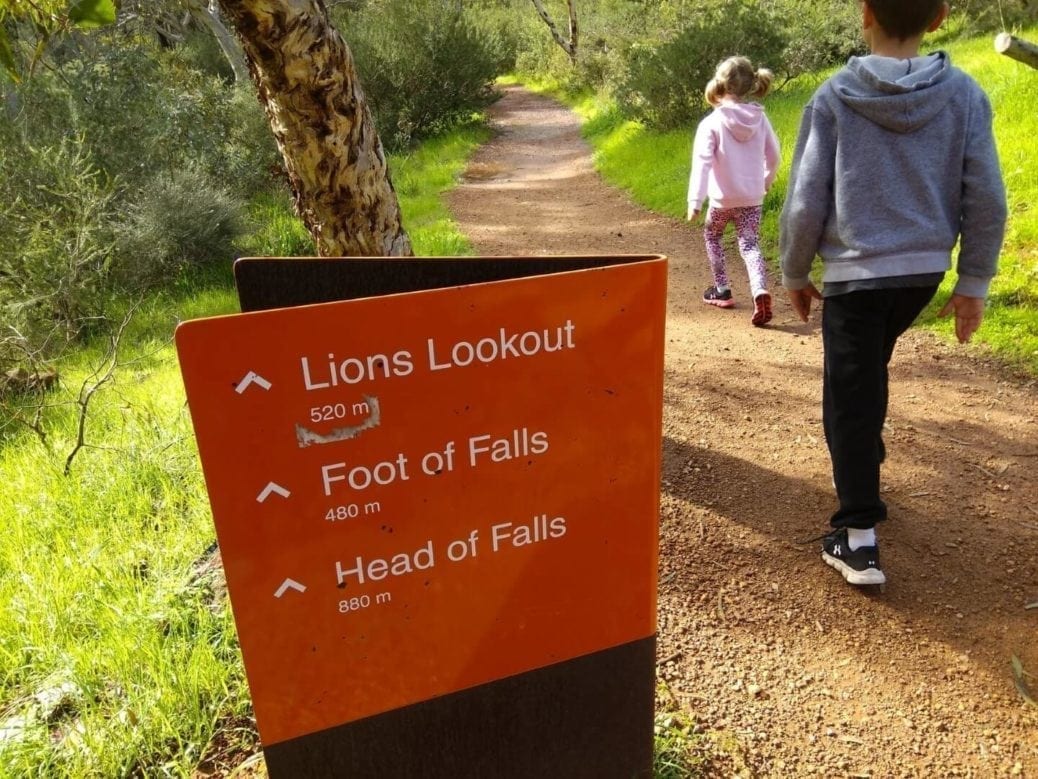 Parts of the track were covered by large puddles and the water does run across it. Most of the track is accessible, however it can get quite narrow and a little tricky to navigate in sections.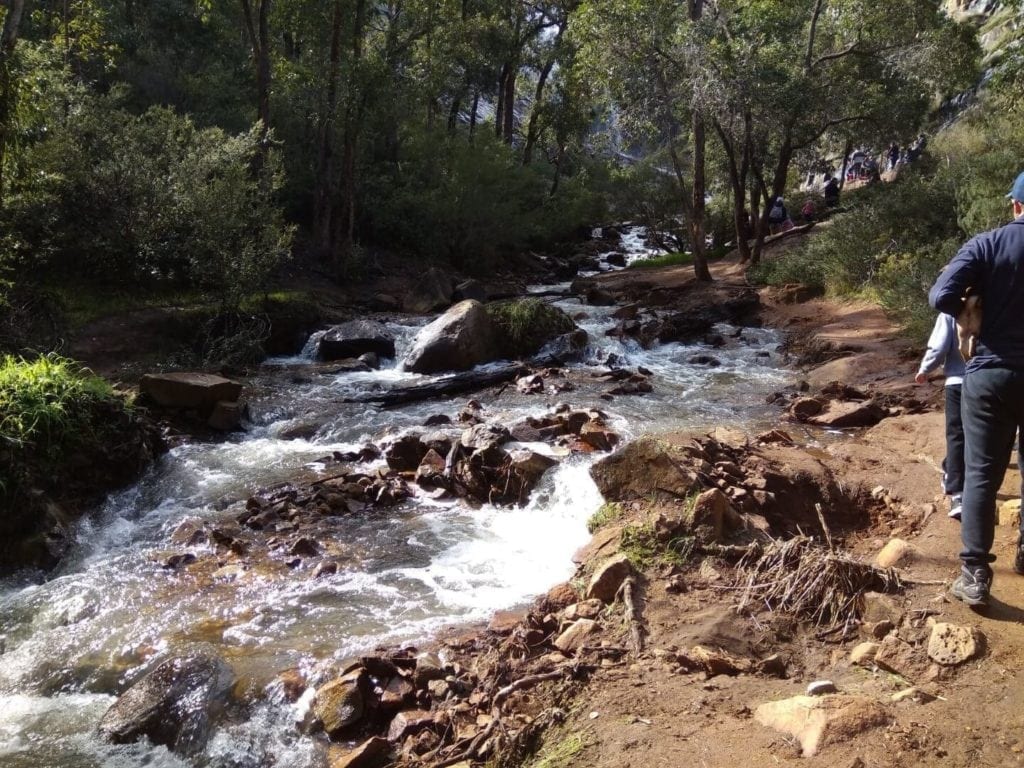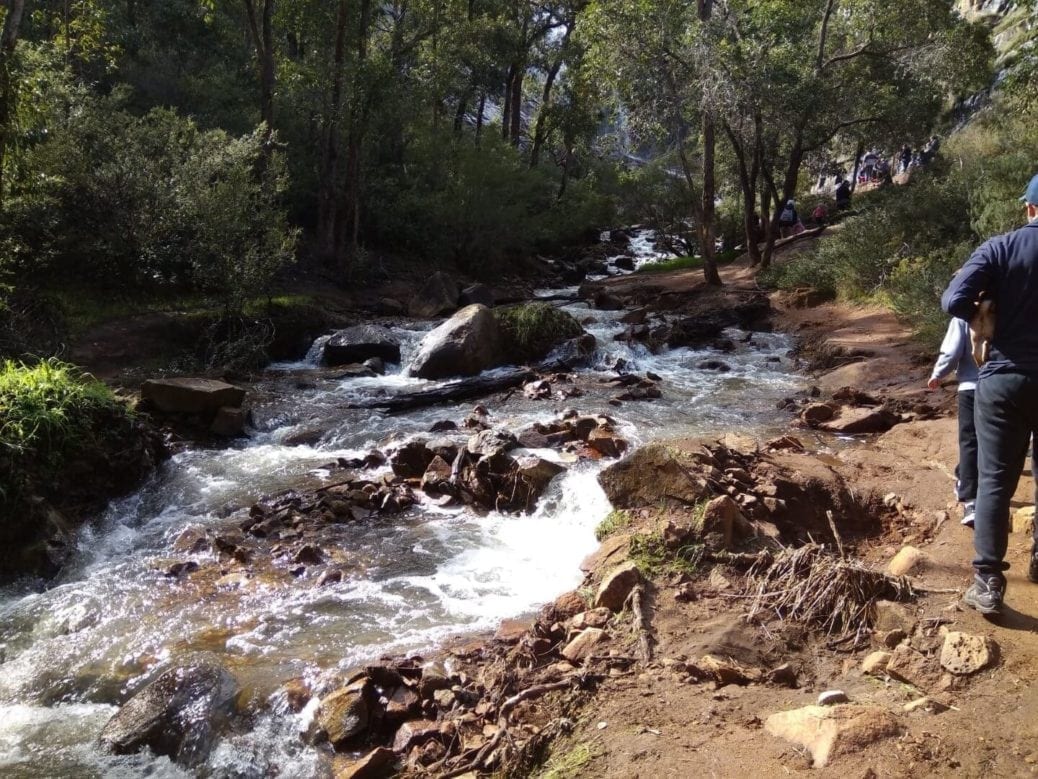 Prams are probably not ideal and you may need to carry bubs and toddlers.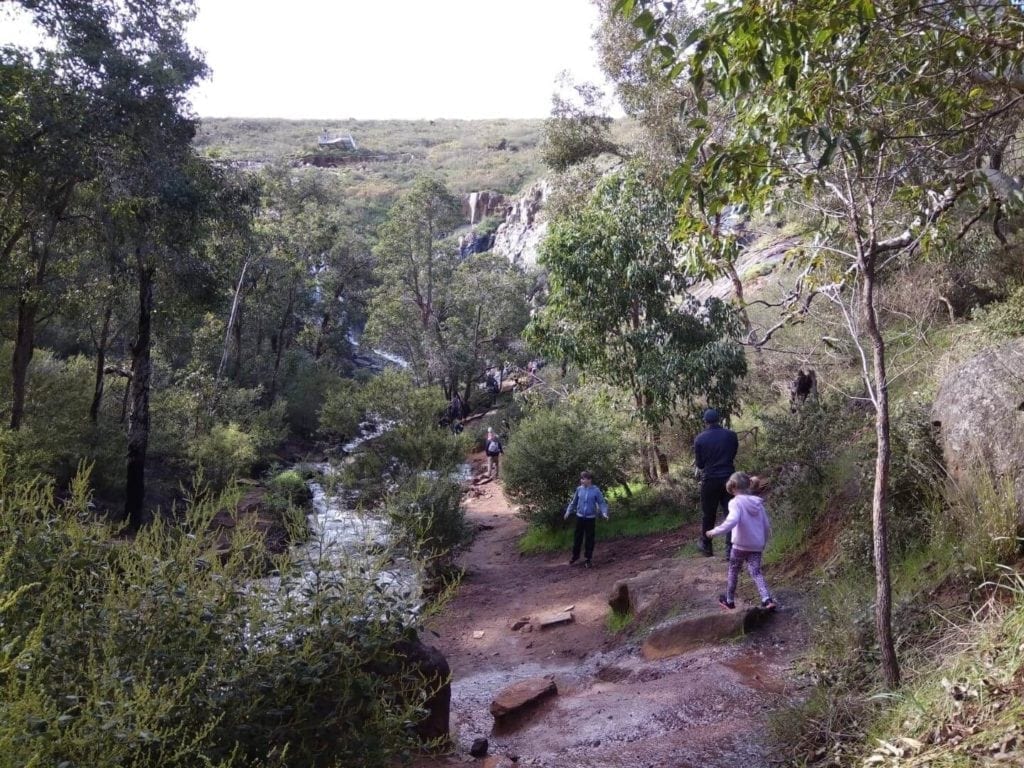 For the most part it is relatively safe though again, in the Winter months just be aware of slippery mud and rocks. If you have avid rock climbers, there is plenty of opportunity to scale some terrain, particularly if you want to get really close to the water fall itself.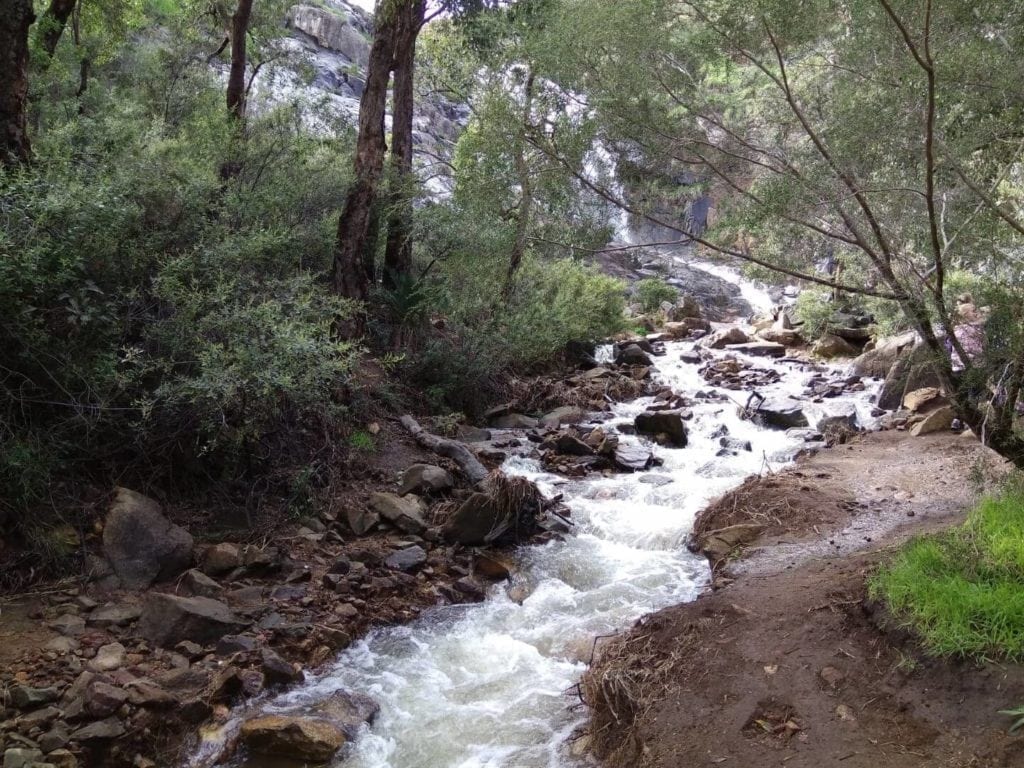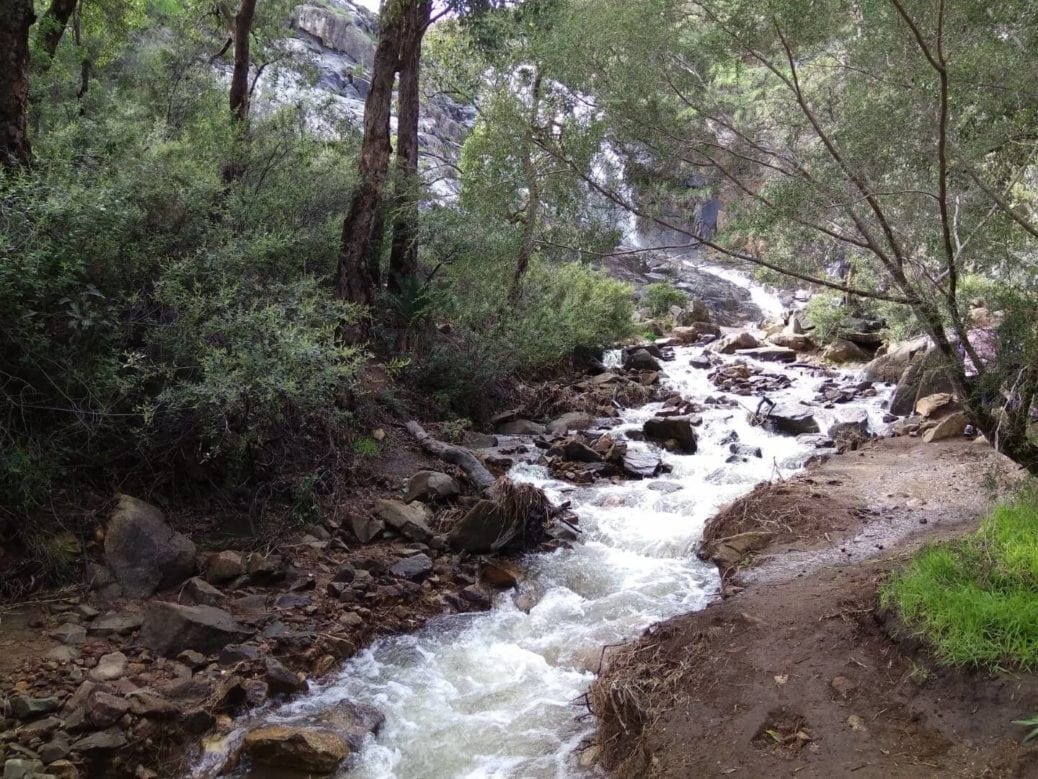 There were plenty of families doing this on the day we went, but as my uncoordinated genes have been heavily handed down to my offspring, we erred on the side of caution.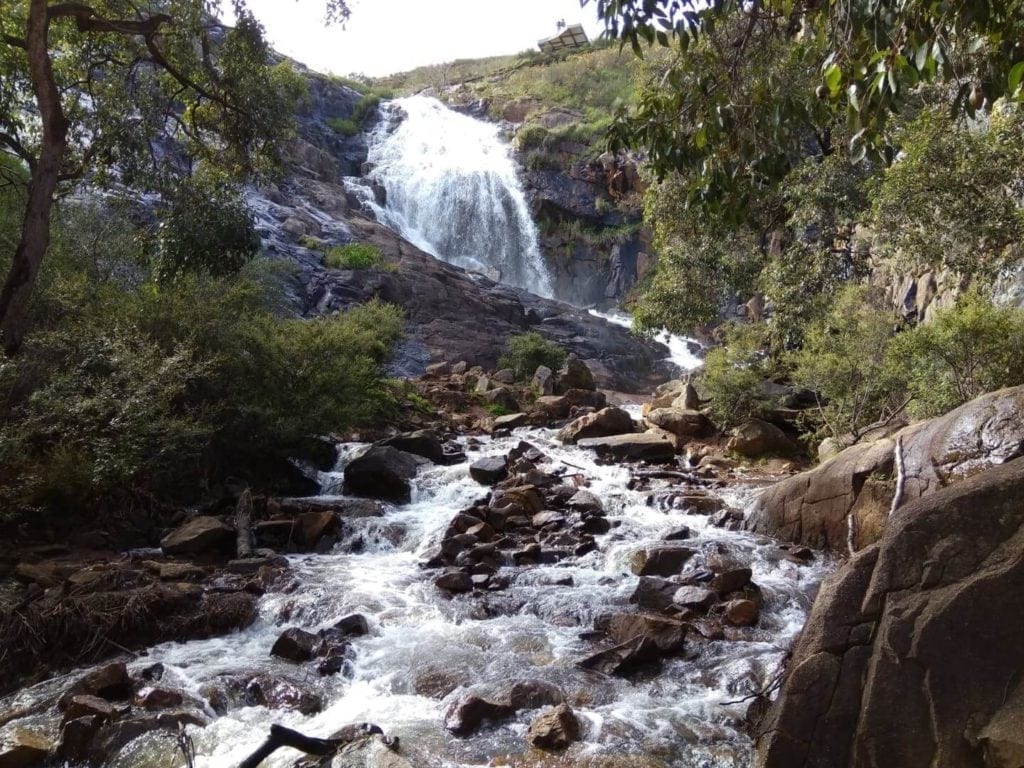 The views of the waterfall are magnificent from below from wherever you choose to stand.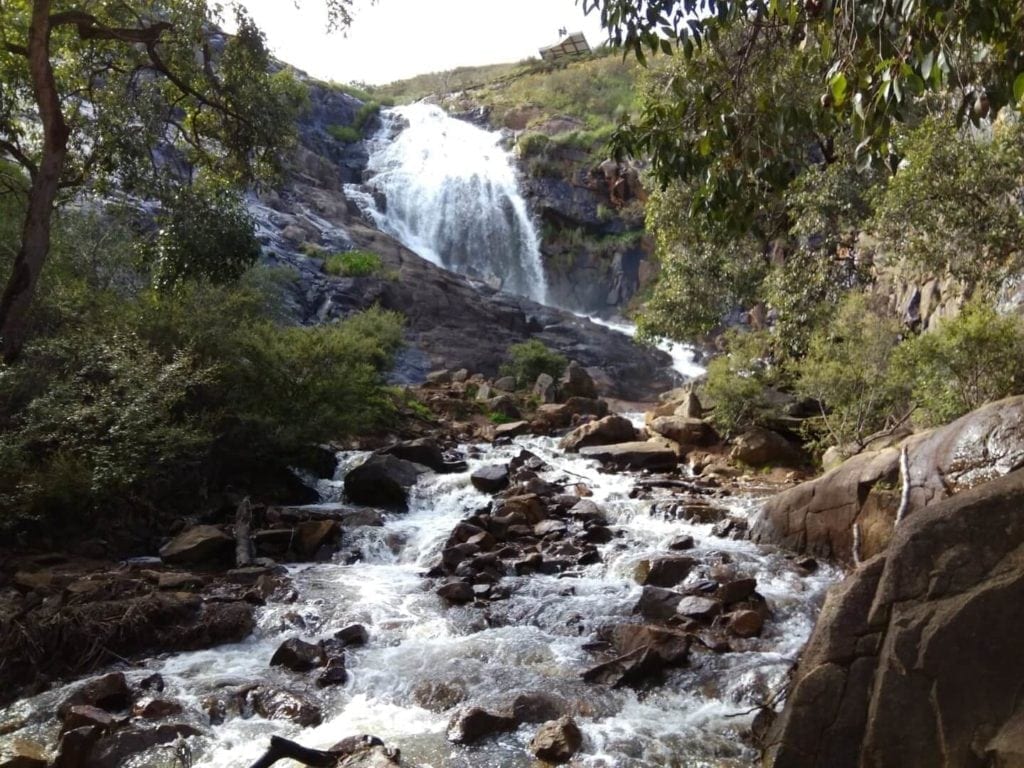 There are plenty of opportunities for explorations with lots of little paths leading up the hill and to the stream.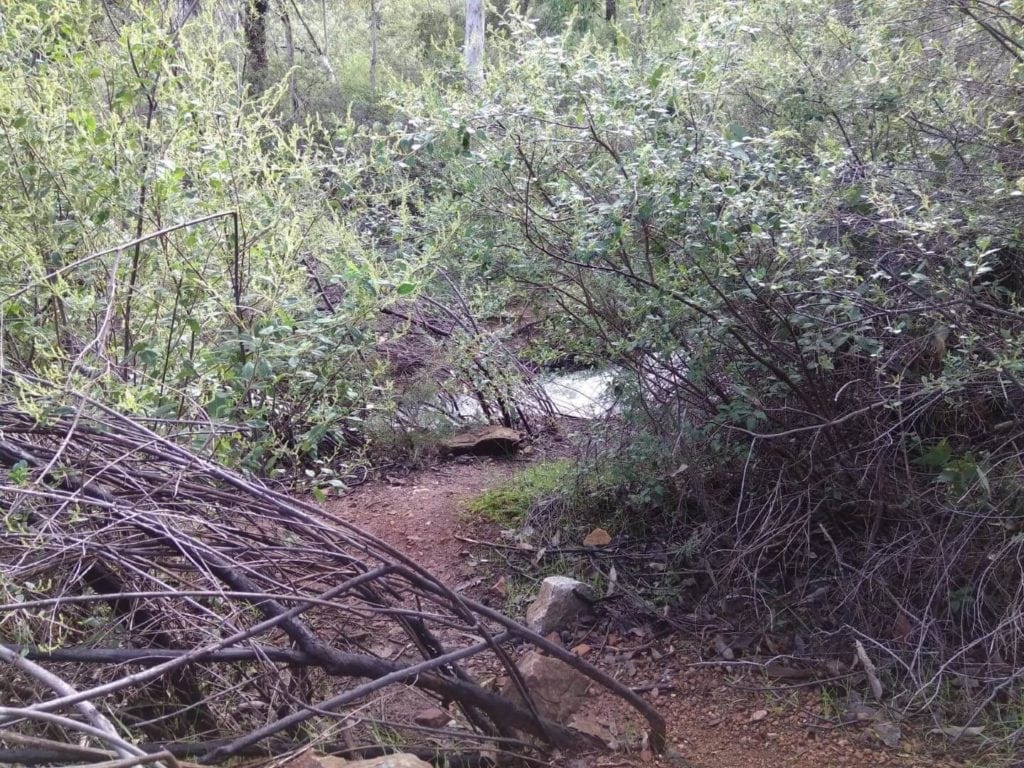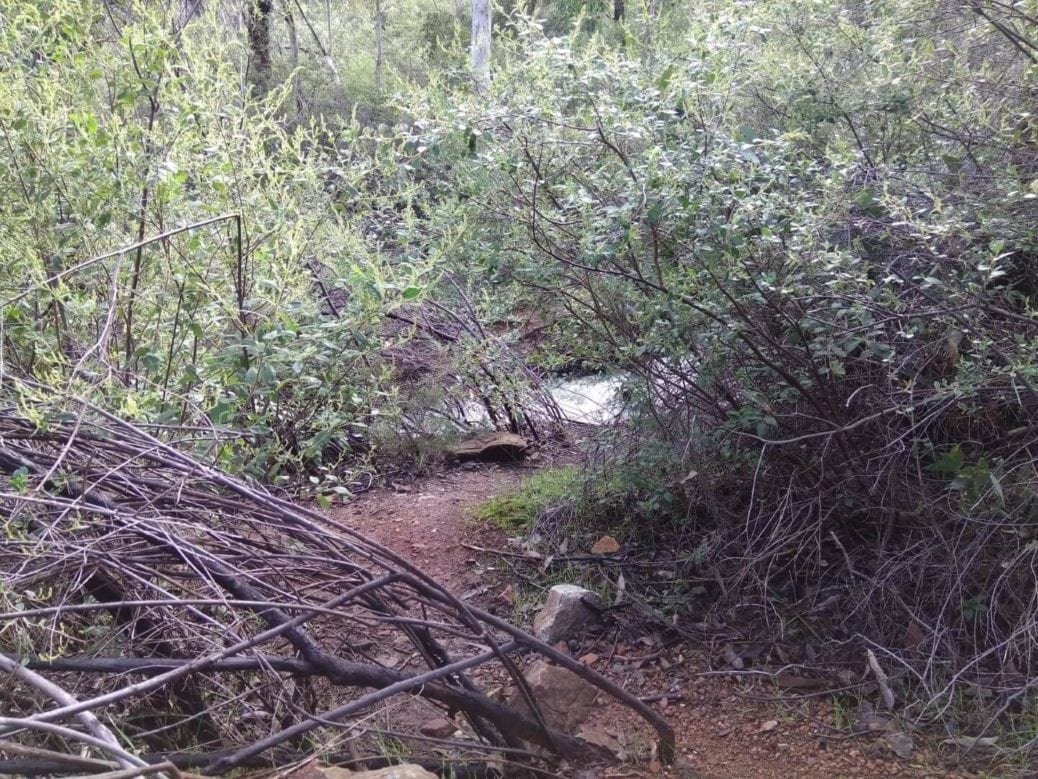 Located at the base of Lesmurdie falls. There are no toilets available, however there are at the lookout.
Falls Road, Mundy Park, Lesmurdie
Find more walks and picnic spots