Mundaring Weir has been a favourite place to visit on a weekend day trip for generations. The beautiful spot in the Perth Hills is as steeped in history, as it is beautiful. Come for a picnic, bushwalk, and leave with a fun fact or two.
Found 39kms east of the city, between Mundaring and Kalamunda, Mundaring Weir is the dam built to provide drinking water to the goldfields. Since 1903 Mundaring Weir has supplied water to Coolgardie and Kalgoorlie via the 557km "Golden Pipeline". The pipeline is clearly visible as you drive along Mundaring Weir Road from Mundaring.
Stop at the weir first, for a walk along the iconic wall. You can park from either side, though the south side car park is closer to the wall. Toilets are situated here too. The walk along the dam wall is fun and safe for little people. In the middle of the weir wall, a service area, disguised as a pretty little building, is great for fueling the kid's imagination of who lives there!
Want to explore more? There's plenty of bushland around. We spotted this odd granite rock formation near the pump station. We think it looks like a camel?!
South Ledge Lookout
Hop back in the car and head a little further up Mundaring Weir Road (towards Kalamunda) to the South Ledge Golden Lookout. This gives you a short bushwalk (about 600m return) and a different view of Mundaring Weir and its surroundings. The gravel road is accessible for all cars. You'll reach a little car park where you'll find toilets, wood-fired BBQs (use only in cool months) and picnic benches. The CY O'Connor Hub on the north side of the weir provides grassy picnic areas, electric BBQs and a play area too.
The Golden View Lookout is a 300 metre walk from the car park. The walk is manageable for little legs, though there is a steep-ish section down to the lookout.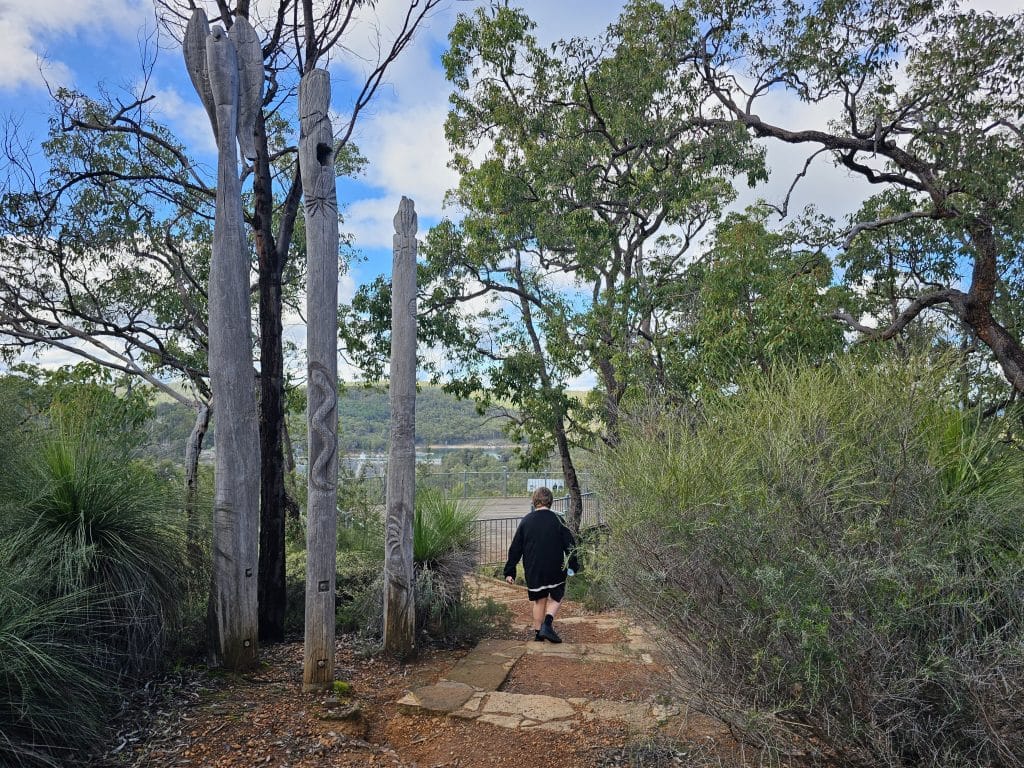 The lookout / decked platform area is fully fenced and juts out of the hillside to provide a fabulous view of the weir.
Here you'll find some information boards on the history of the weir. If you want to delve into this further, be sure to head to the No 1 Pump Station museum at the base of the weir.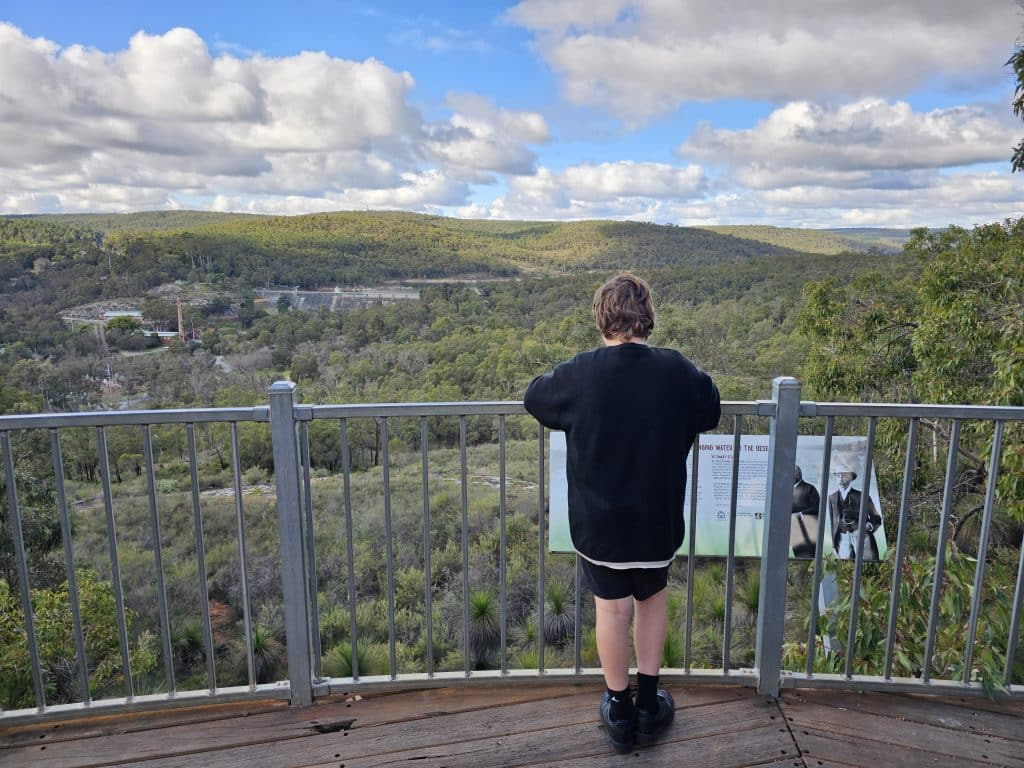 Also, on the wildlife you may spot in the area. It's so peaceful and quiet!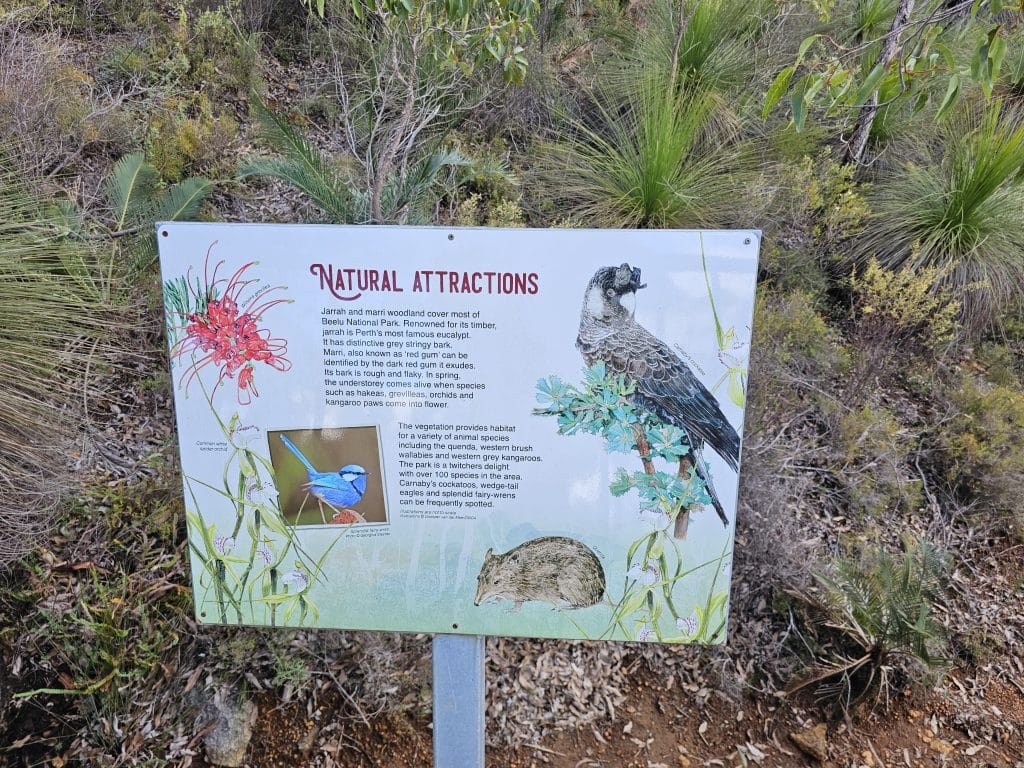 You may have worked up an appetite with all the walking, so head to the nearby Mundaring Weir Hotel which has a playground that will keep the kids entertained.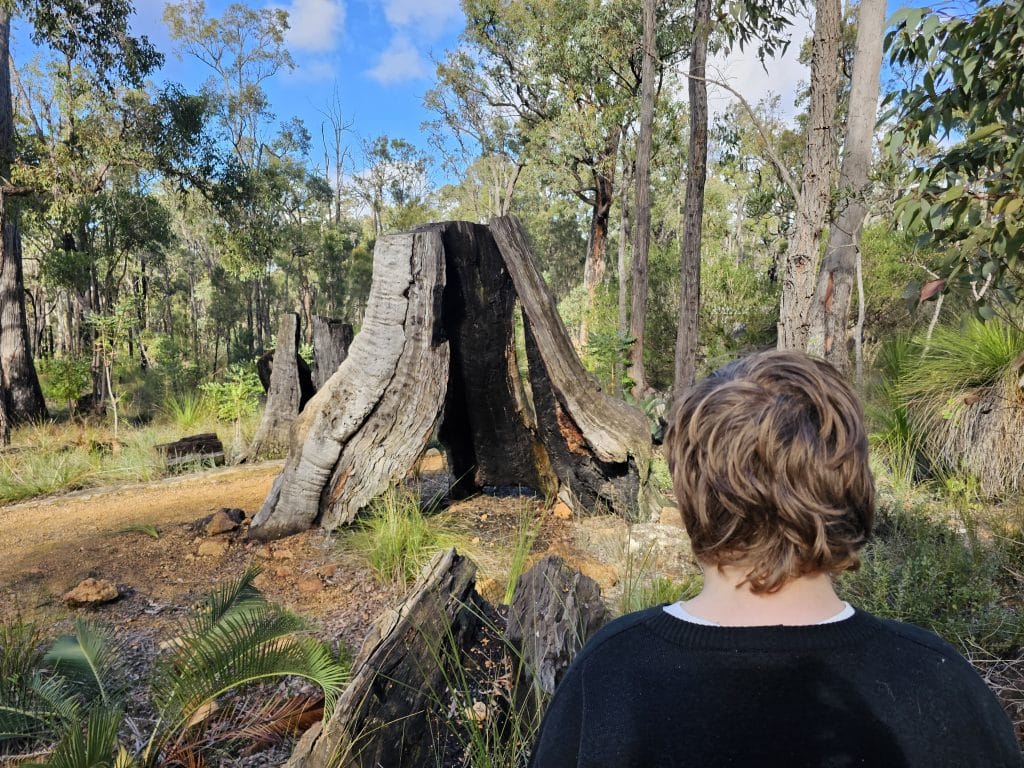 For more things to do in Mundaring and the Perth Hills, check out the Experience Perth Hills website.
Find more walks and Picnic spots