The dining piazza and Event Cinemas at Westfield Whitford City Shopping Centre is a yummy foodie hub. Since its arrival as part of a huge redevelopment in 2017, Whitford City has become a northern suburbs entertainment and dining spot, not just a place simply for shopping. Feeling hungry? There are so many Westfield Whitford City Restaurants to choose from!
An inviting green urban space, you'll be spoilt for choice with casual dining options. The restaurants and cafes are arranged in a U shape around the central space. There is a small stage for live entertainment, lots of alfresco dining and sculptures too, which will double stepping logs. This makes it a place for children to play and explore. Just be careful around the water features with little ones!
Here's what you can expect to find at the Westfield Whitford City dining precinct…
Family Friendly Eateries
There's a great kids menu at the family-friendly microbrewery. The options include favourites like pizza, sliders and meatballs, as well as a healthy chicken salad. There's colouring in sheets for the kiddos too. See the Bubggybuddys review here.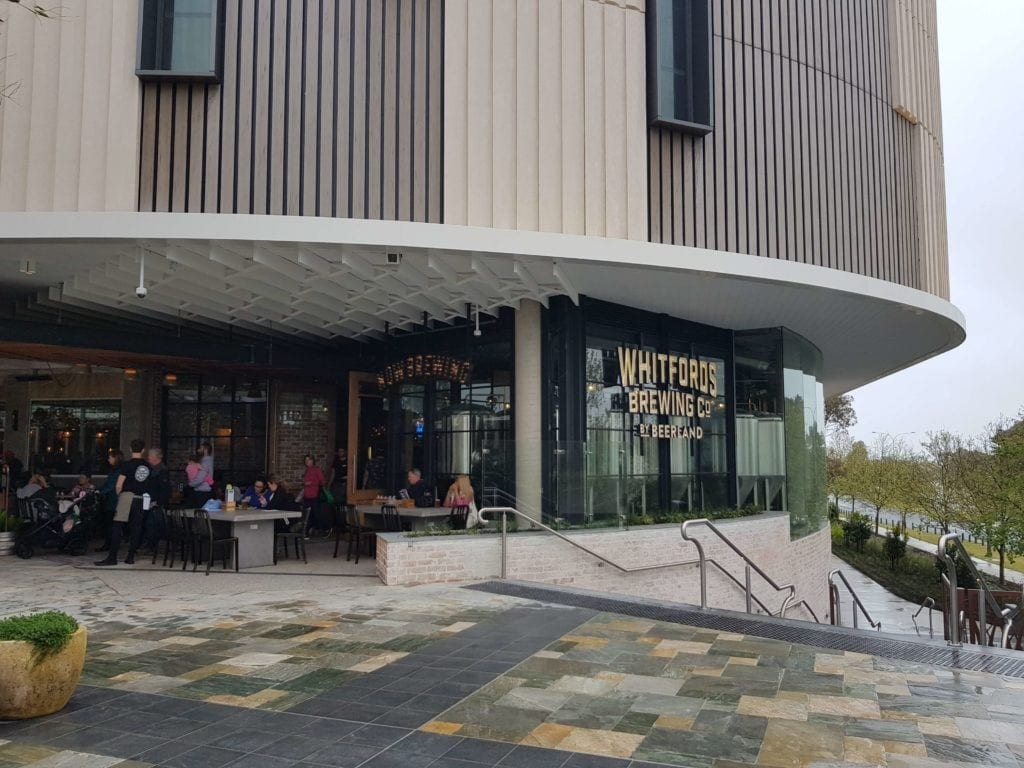 Grill'd Burgers
A firm family favourite is Grill'd burgers.
East Village NY
Here, the menu offers American favourites from the East Village district of New York – ruben sandwiches, mac n cheese, burgers, pizza and more. If the weather is nice, you can enjoy the buzz of the piazza and sit at an outdoor table near the kids play area. Kids have a choice of dishes, including deep friend mac and cheese. See the Bubggybuddys review here.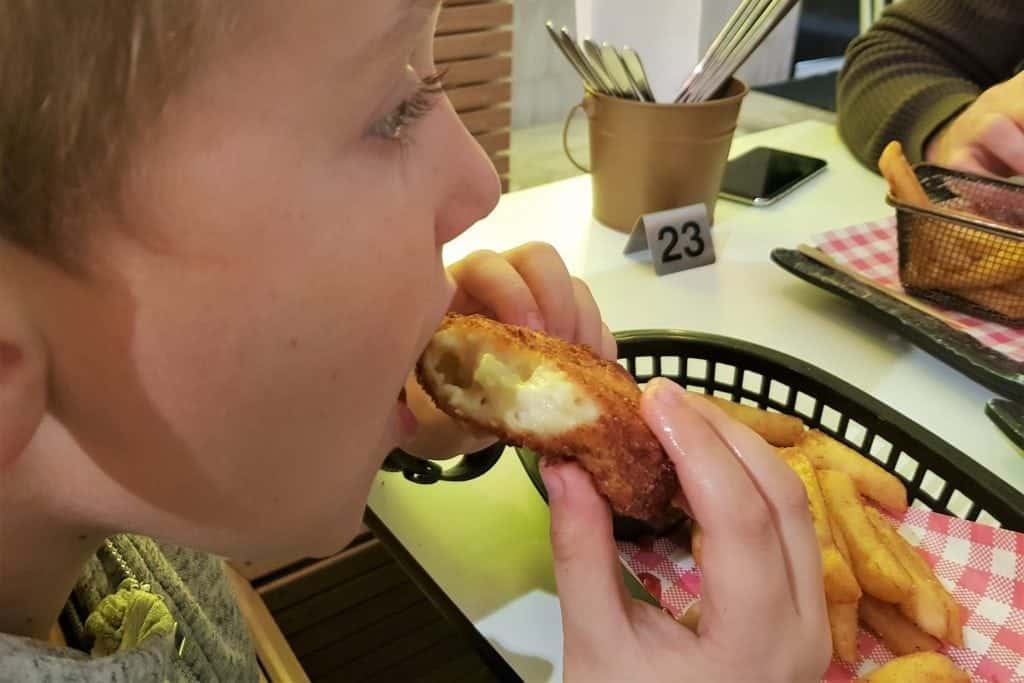 TGI Friday Whitford City
This international favourite has dropped another restaurant in Perth! The chain American bar and grill offers up FRIDAYS' classics including signature ribs, wings and burgers. There is plenty for the kids including Macaroni Cheese, Cheeseburger, Fish Fingers, Hotdogs and Fish & Chips. Plus colouring sheets to keep little hands busy at the table.
TAO Café
If your kids LOVE a sushi train… you can't go wrong with a family meal at TAO! Here's a pic from their Joondalup outlet.
Eat House
A NYC 'Deli & Grill' with an Italian twist. This spot is found just inside the shopping centre. The menu changes daily and you'll find things like gourmet sandwiches on their menu.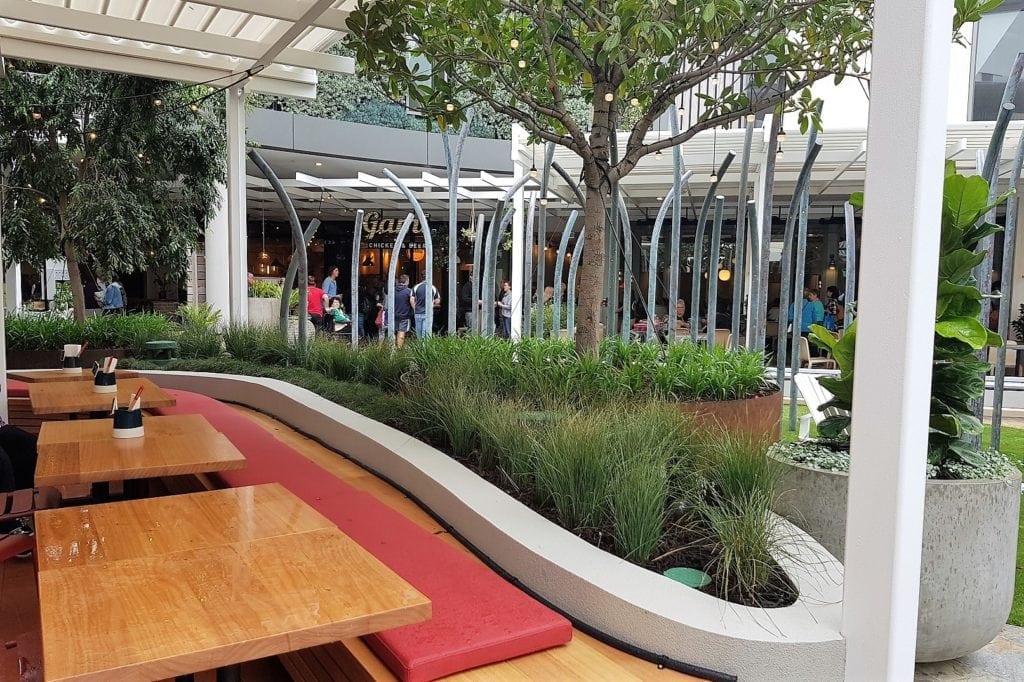 Miss Chows
This chic Asian spot, that also is found in South Perth and Claremont, specialises in dumplings and other mod-Asian delights. Best of all, no MSG!
Guzman Y Gomez
The Tex-Mex casual eatery where burritos, nachos, taco, quesadillas and more are found on the menu. There is a kids menu with meals that are more likely to appeal to children, with no spices! See the Bubggybuddys review here.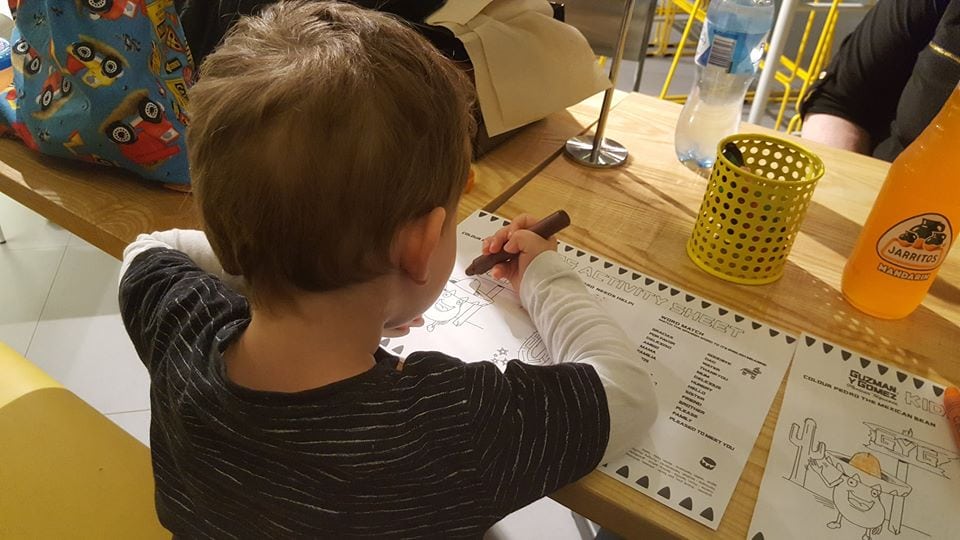 Bangkok Brothers
A popular Northbridge spot, this bar and casual Thai eatery looks delicious.
Things To Do at Westfield Whitford City
Event Cinemas
Grab the popcorn! Event Cinemas are found upstairs at Westfield Whitford City. Grab tickets to the latest blockbuster in one of the state of the art cinemas, plus there's VMax and Gold Class too. The candy bar is impressive, with a choc top fridge, soda bar and loads of pick n mix lollies.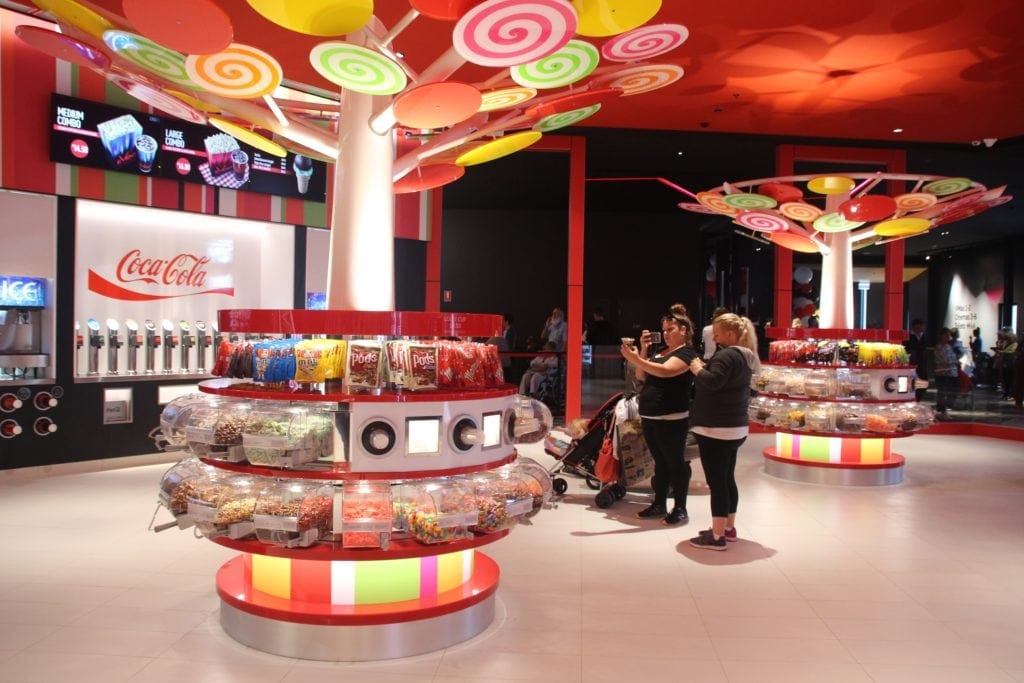 iPlay Whitfords
iPlay Whitford City is a super-charged hang out spot for kids in Perth's northern suburbs. Featuring 8 full lanes of bowling and loads of arcade games, there is something for kids of all ages, as well as those that are young at heart! It's a great spot for a birthday party too. See the Bubggybuddys review here.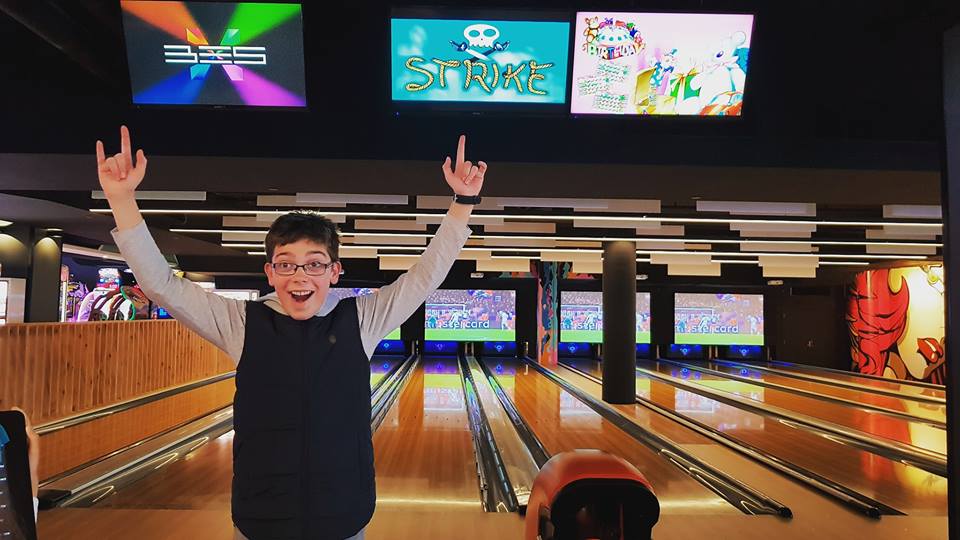 There's so many Westfield Whitford City Restaurants to discover. It's a brilliant place in the heart of suburbia for lunch or dinner with the family before a movie at Event Cinemas.
Find more family-friendly restaurants in Perth.
Find more shopping centres in Perth.