Lollipop's Playland indoor play centres have always been my go-to play centre! Each centre has a fantastic range of equipment and activities, from pirate ships to giant slides and a secure under 3's zone. Now there is a brand new Lollipop's Playland in Ellenbrook 🙌
Like all Lollipop Play Centres, Ellenbrook uses the custom ID wristband/sticker system to ensure your kids can't leave the premises without you.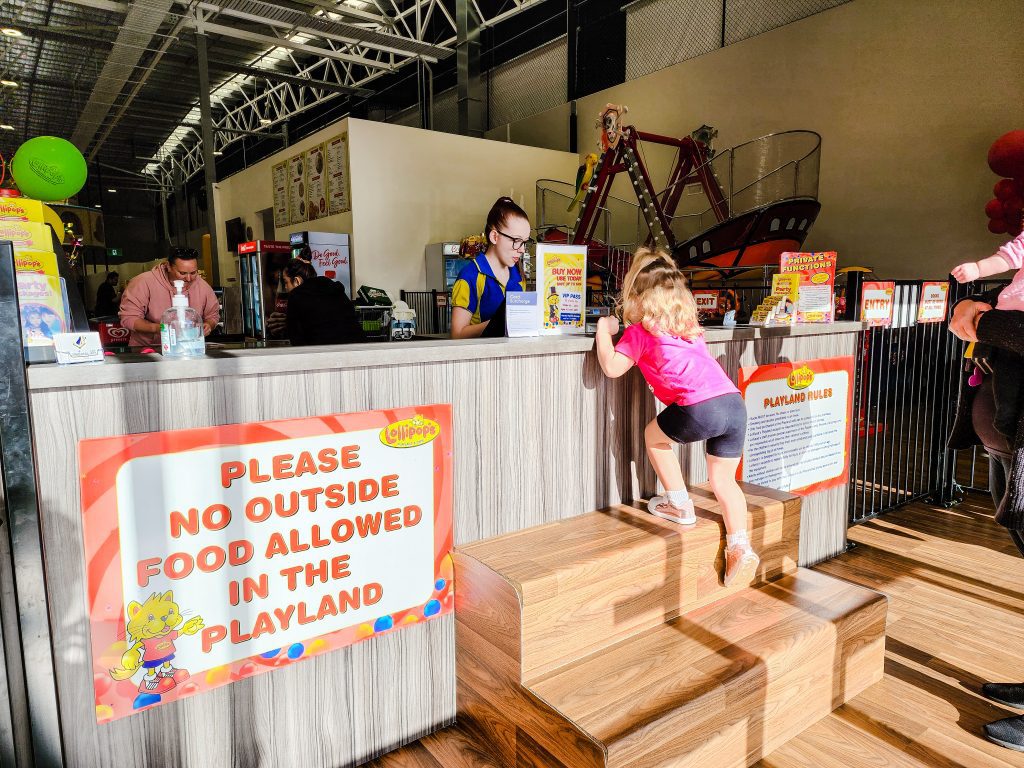 The fenced-off toddler area offers children under 3 a safe place to learn and play. The space is fully fenced and features a small climbing frame with a double slide, ball pit, soft blocks, waterslide, piano and wall activities.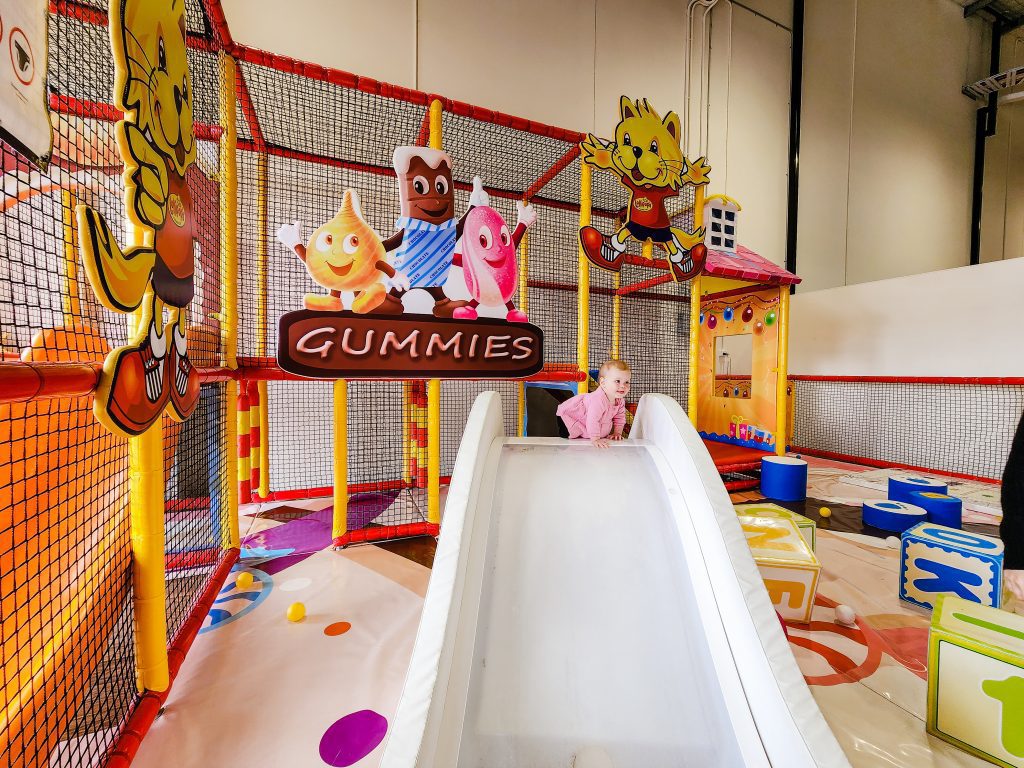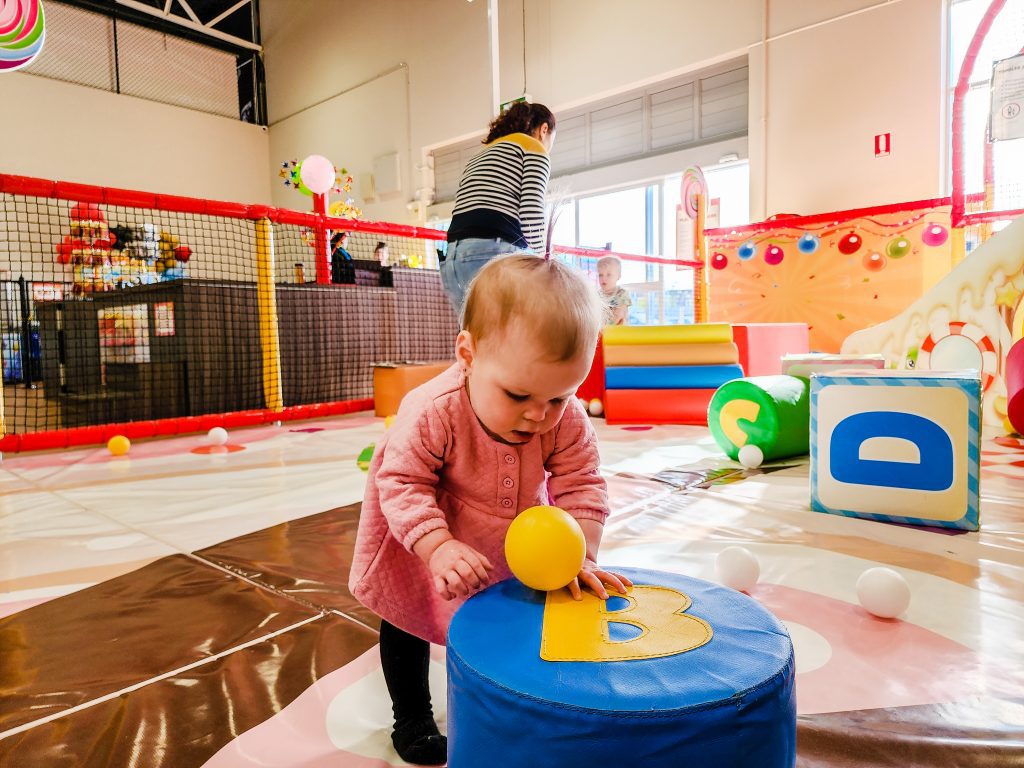 My 11 month old niece loved crawling across the piano! And playing in the ball pit.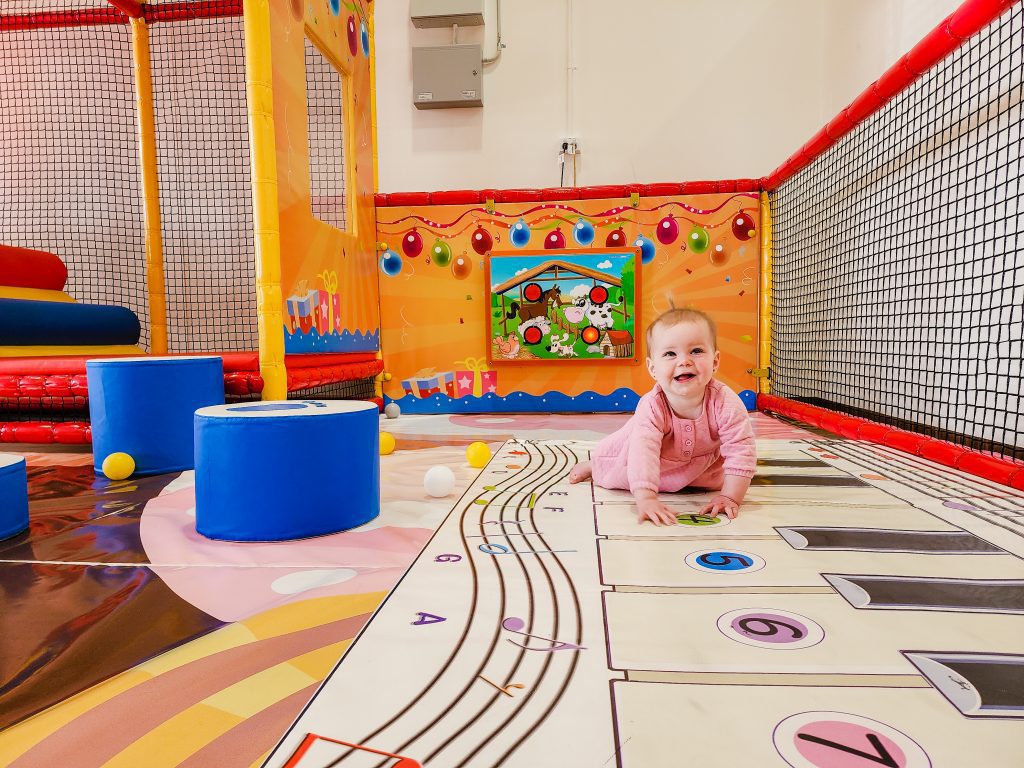 For the big kids, there is a huge multi-level climbing structure with a range of obstacles on every level, such as tunnels to crawl through, bridges to cross and punch bags to weave around. The entire playground is padded for safety.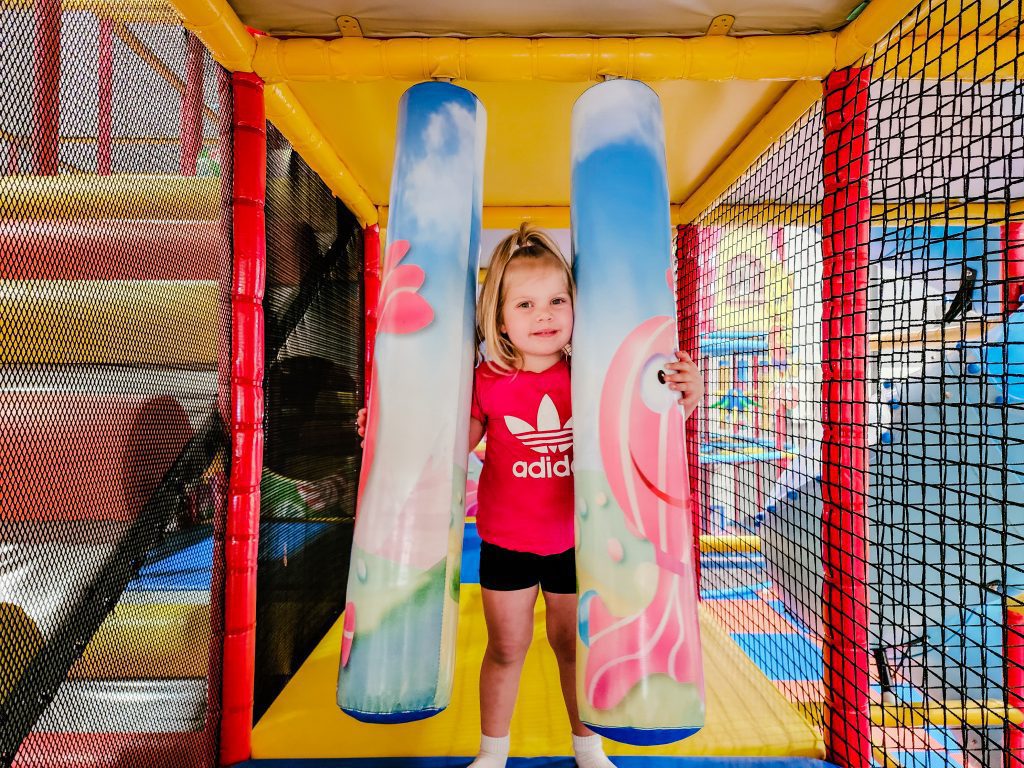 Every time I followed my 4 year old niece into the climbing structure, we would find something new to discover.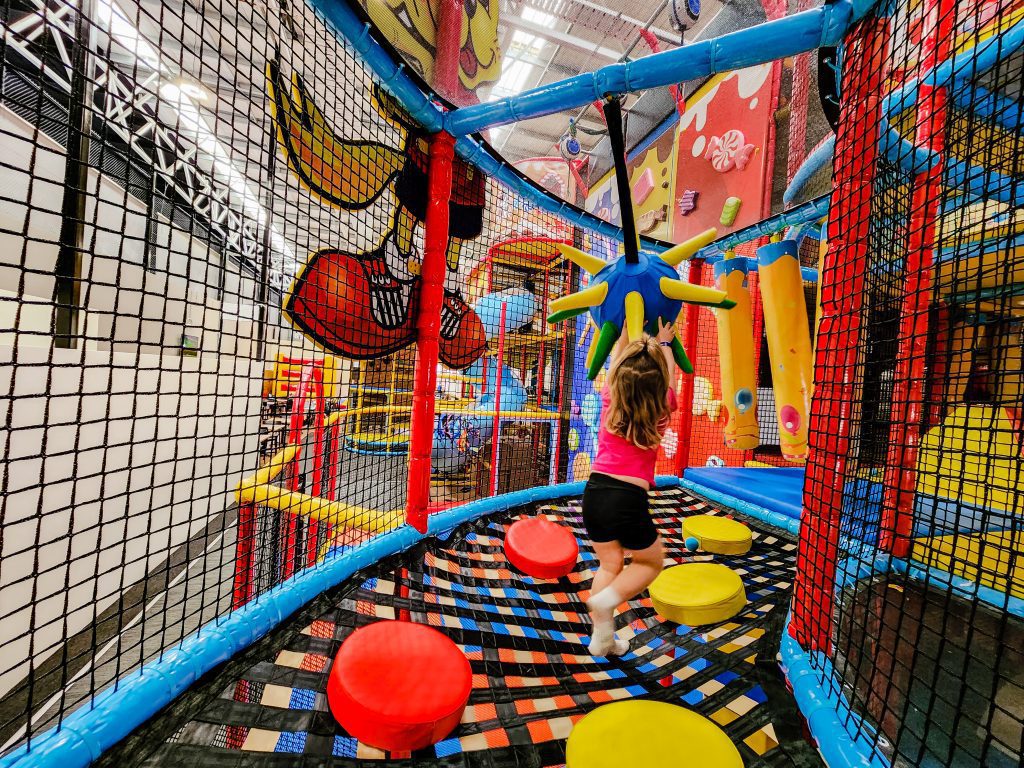 The 3 lane speed slide was a big hit… however my niece is a little daredevil and much preferred peer pressuring me into going down the double drop slide with her. There's also a corkscrew slide on the opposite side of the structure.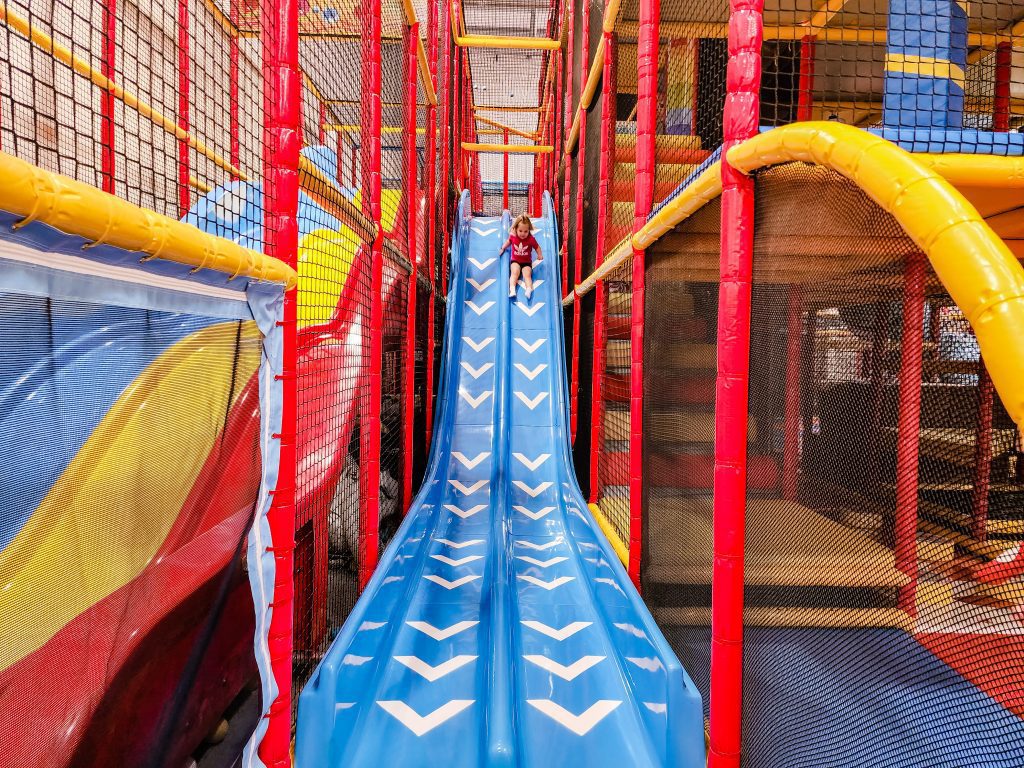 There is a big ball pit and the ball blaster zone on the ground level.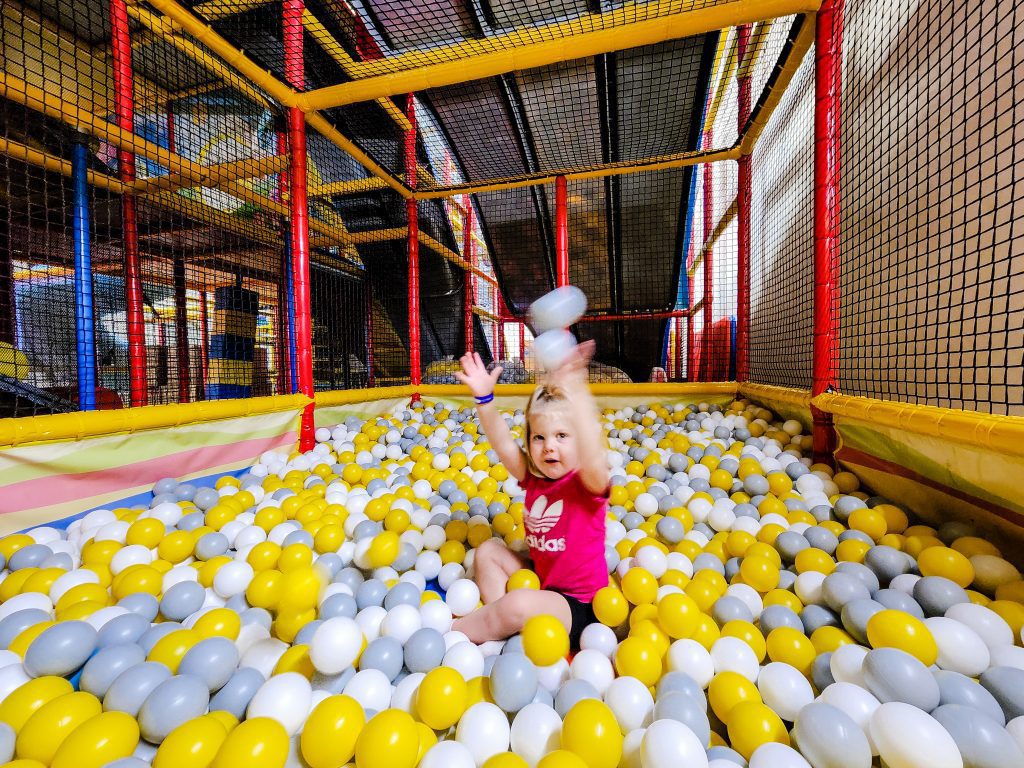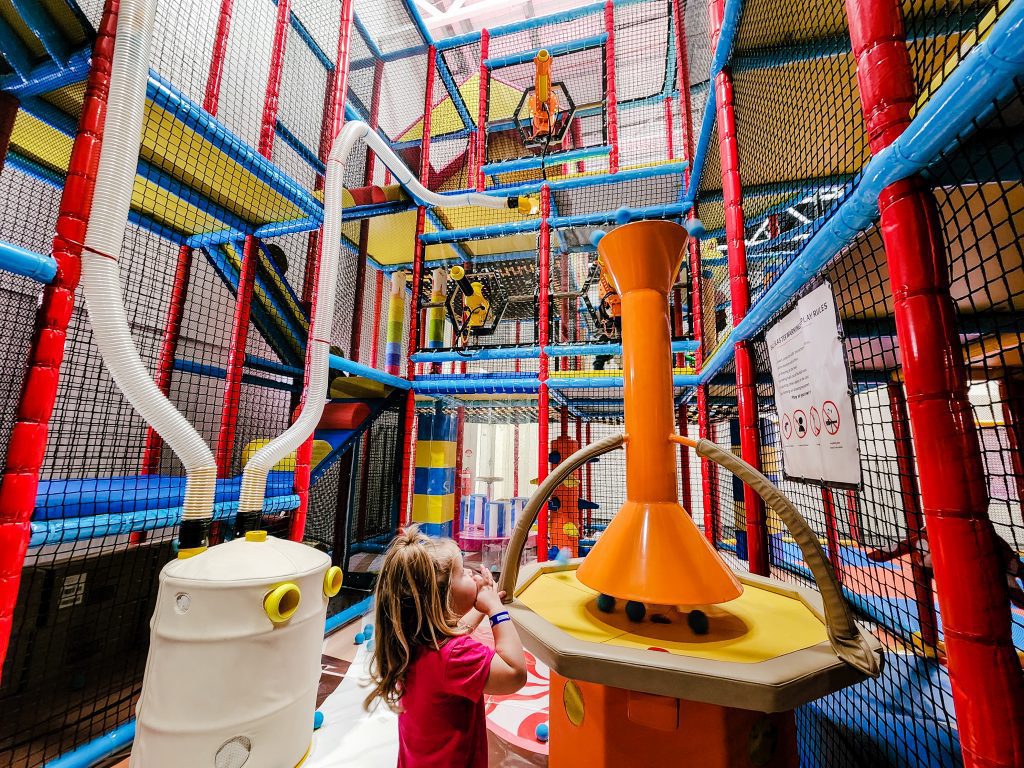 Lollipop's Playland Ellenbrook also features rock climbing walls for children over 5.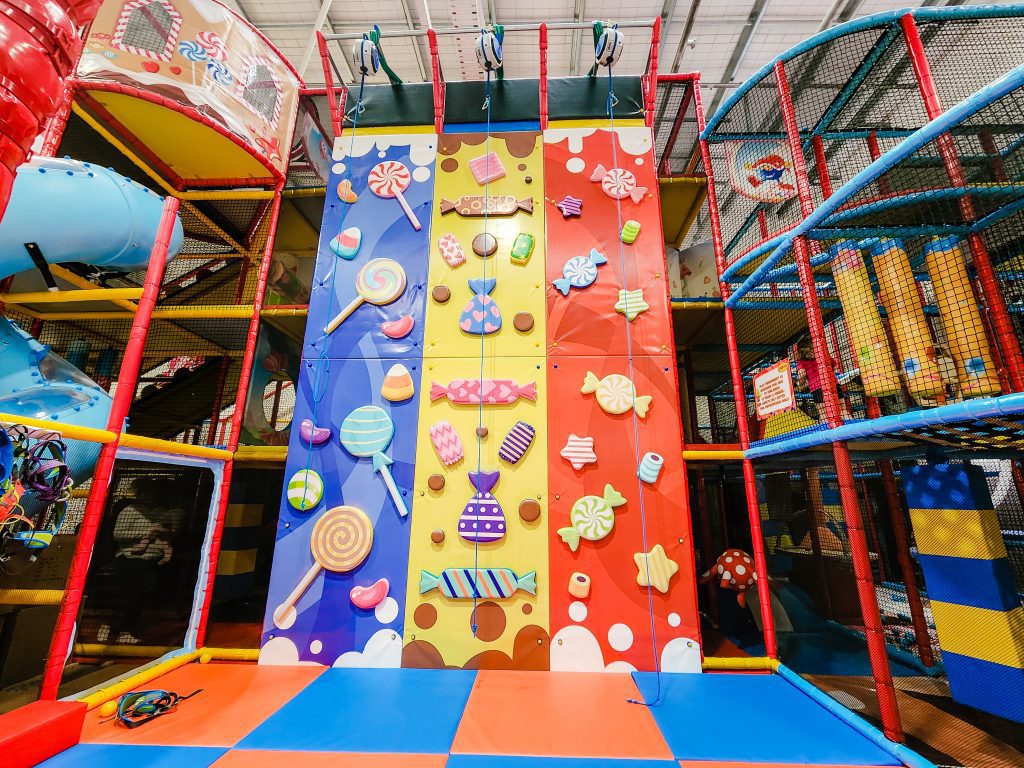 The Lollipop's pirate ship runs every hour, staff will announce the ride is running over the PA system. Adults can ride with small children.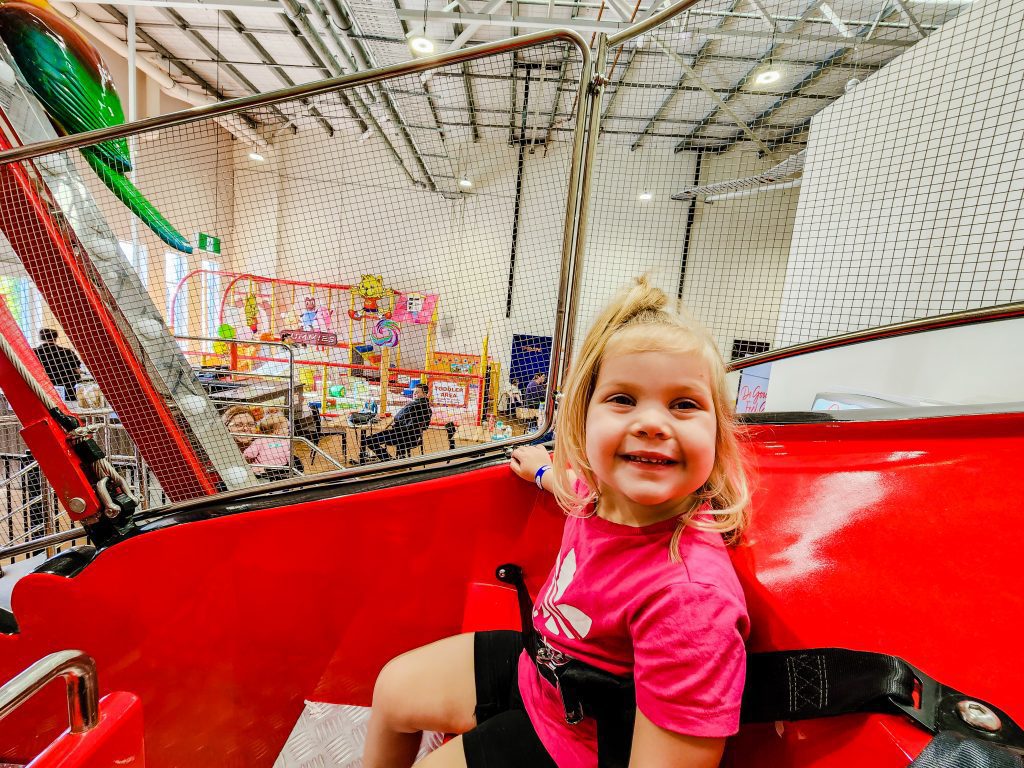 There is a bouncy castle and a few coin operated arcade games.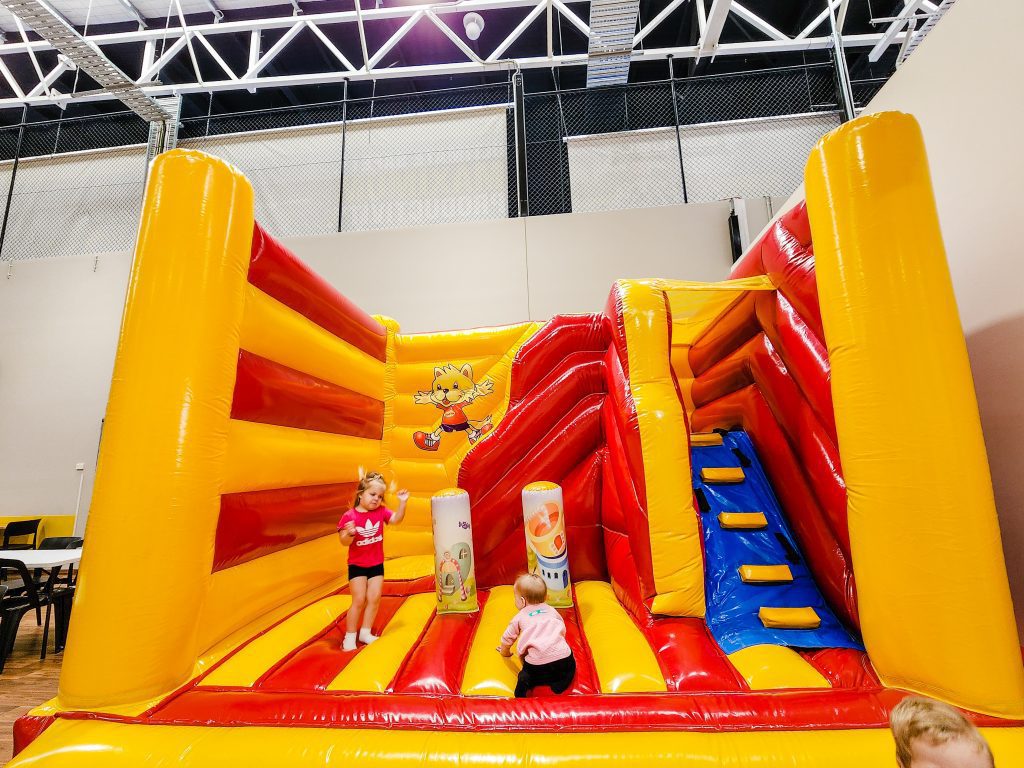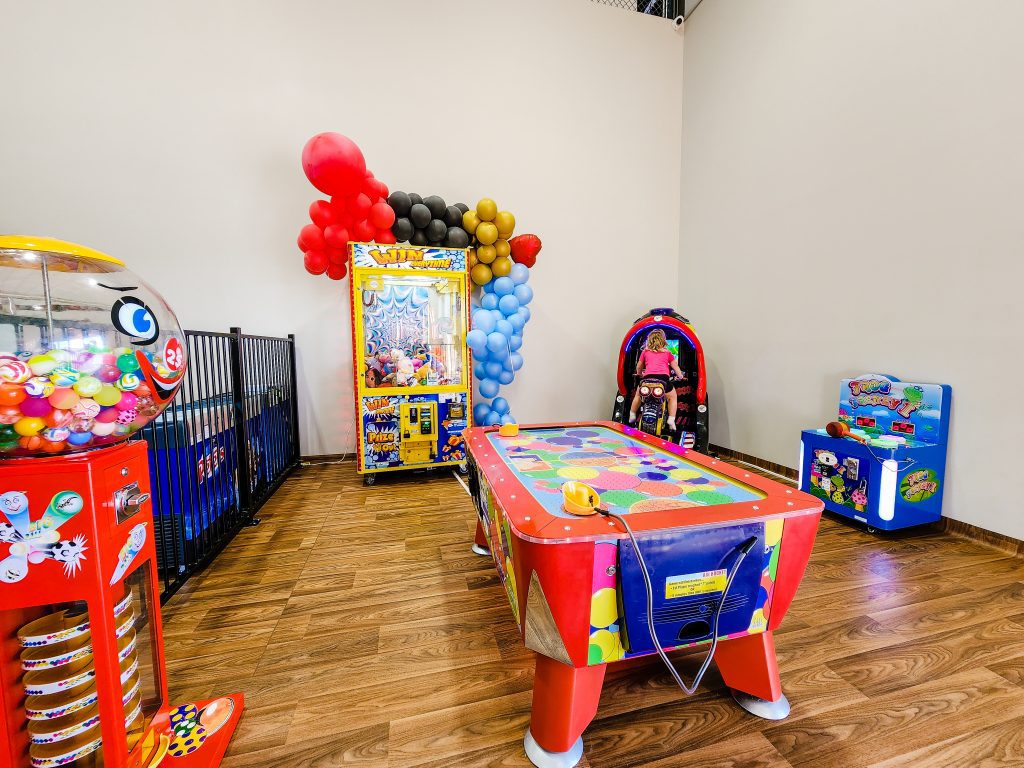 Lollipop's Playland Ellenbrook has a very spacious dining area and an excellent cafe with a menu that offers a good selection of options for adults and kids at reasonable prices.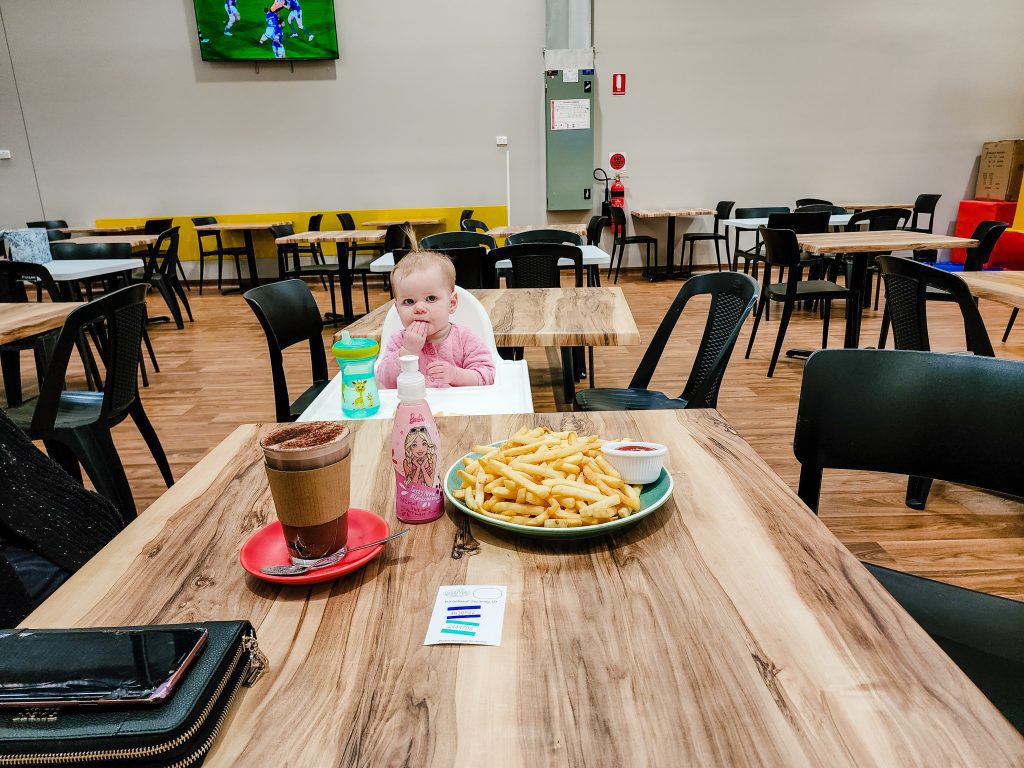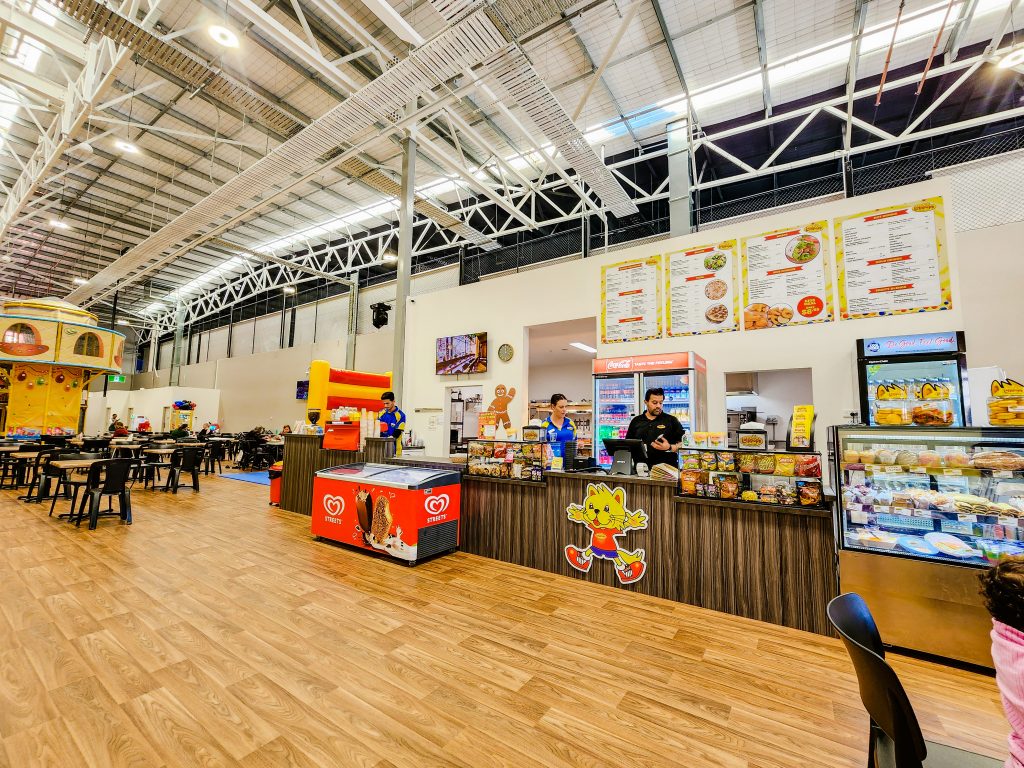 If you are looking for a birthday party venue, Lollipop's Playland Ellenbrook has four themed party rooms.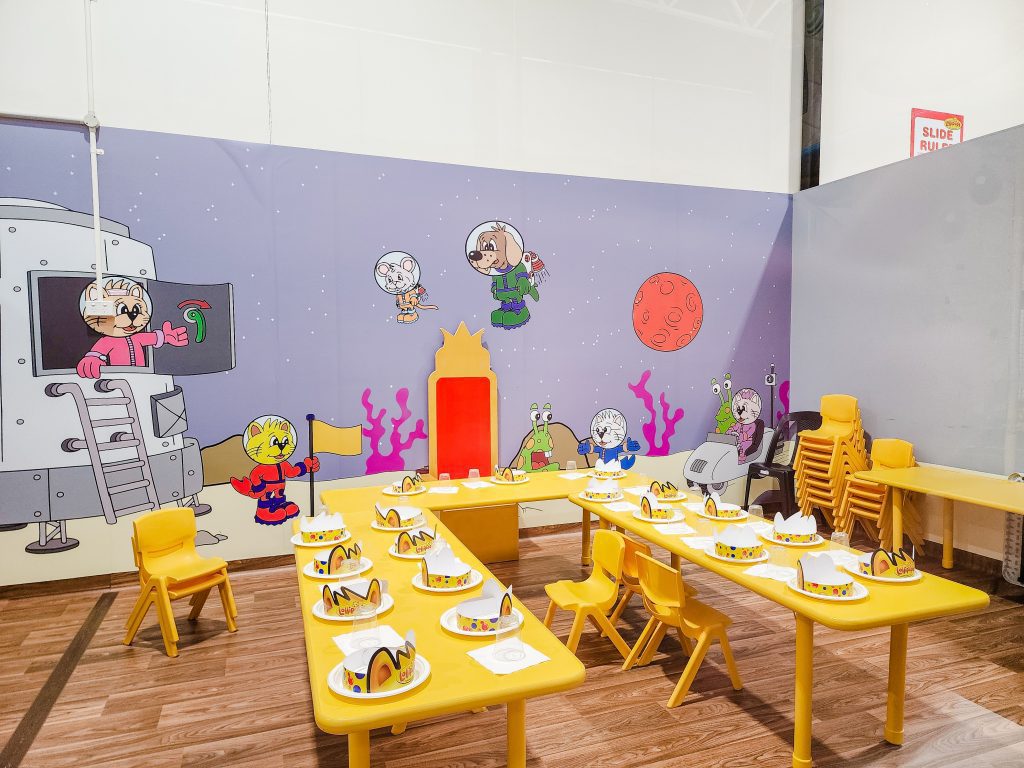 We had a FUN-tastic time at Lollipop's Playland Ellenbrook, we will definitely be back!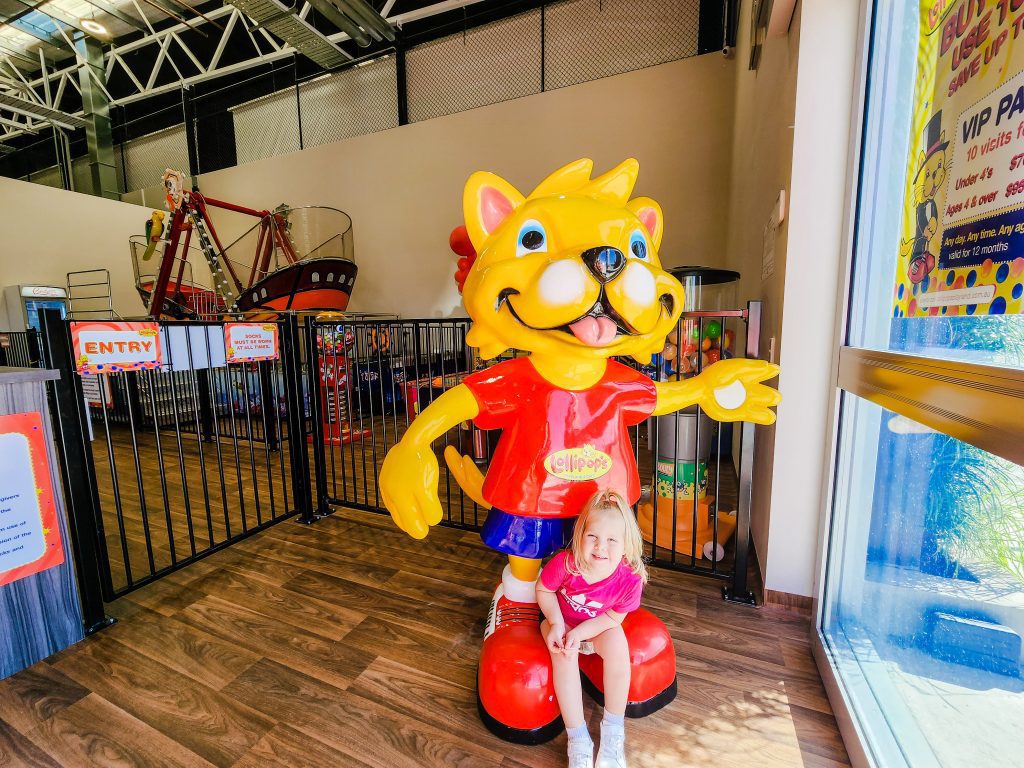 Lollipop's Playland Ellenbrook
151 The Promenade, Ellenbrook
www.ellenbrook.lollipopsplayland.com.au
Find more playcentres in Perth