If you need a break from shopping or you're heading to the cinema, East Village at Westfield Whitford City is a tasty dining option for the whole family. We dropped by for dinner at the modern and casual restaurant. East Village is found in the piazza, next to the Whitfords Brewing Co, which is brimming with venues to choose from.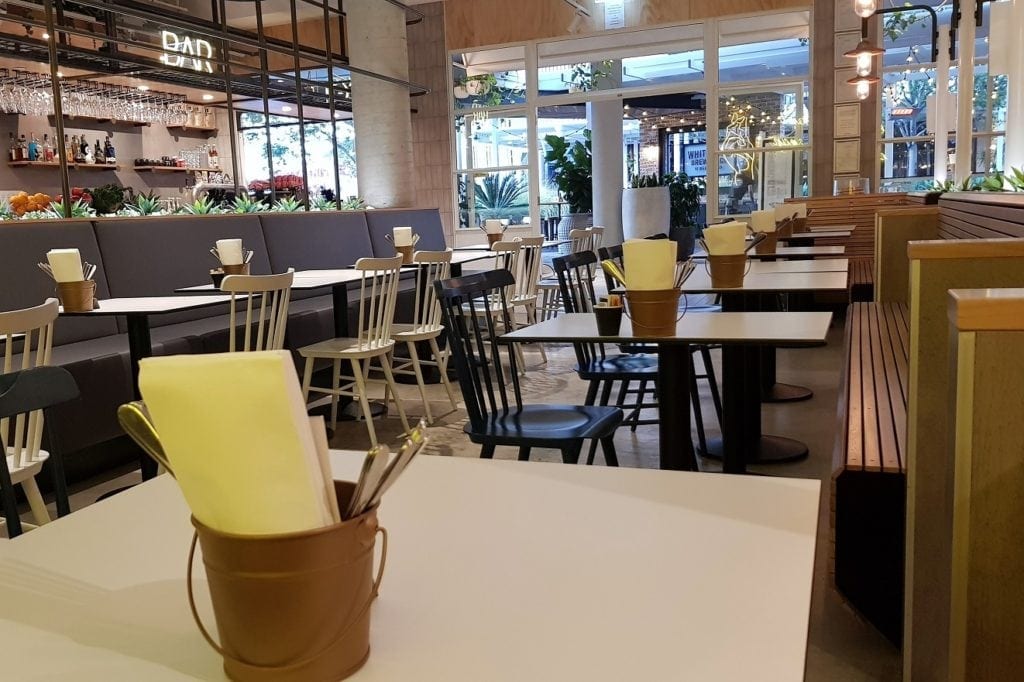 Here, the menu offers American favourites from the East Village district of New York – Ruben sandwiches, mac n cheese, burgers, pizza and more. The restaurant is modern and airy. If the weather is nice, you can enjoy the buzz of the piazza and sit at an outdoor table near the kids play area.
The food arrived promptly. Chef enjoyed a "Dirty Burger"($20.90). Nicely charred double beef patty, crisp maple bacon, fried onion, melted cheese and baconaise (bacon flavoured mayo) for the piggy lovers out there. The brioche burger was delicious.
He shared some crispy onion rings with Little Chef – yum!
East Village caters for people with a gluten intolerance offering both gluten free burger buns and pizza bases. I opted for a kale and chicken quinoa salad ($24). The baby kale salad was jam packed full with chunks of tender chicken, roasted pumpkin, cherry tomatoes, avocado, pine nuts and drizzled with a zingy lemon and thyme dressing.
There are high chairs available for little ones, but no changing facilities onsite, though there is one nearby. There are some yummy and healthy choices for kids.
Little Chef loves mac n cheese, so the choice for him was easy.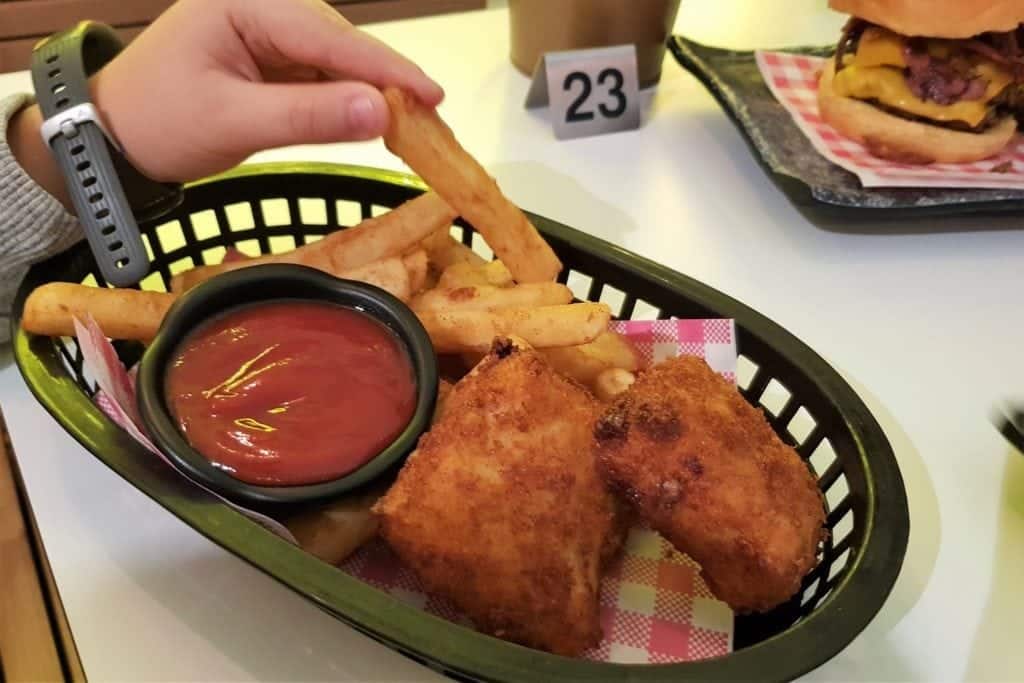 He made a comment that the chicken wings were a tempting option not usually seen on kids menus. He couldn't say no to the crisp, gooey deep fried mac n cheese!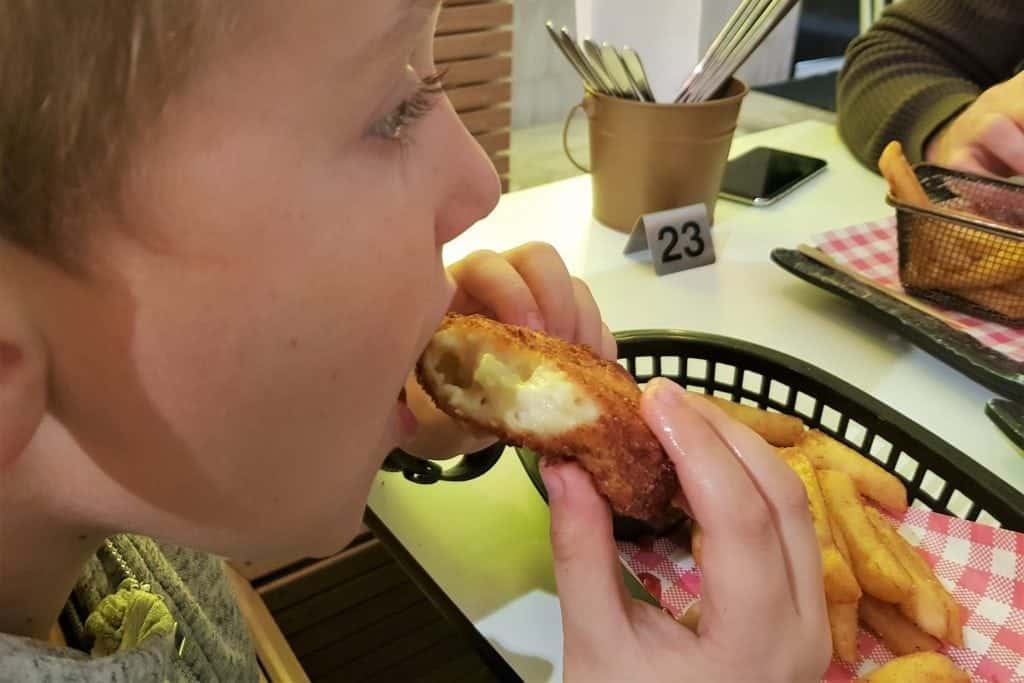 The quality food was really tasty and well cooked. East village is an easy option if you're at Westfield Whitfords City.
Find East Village at Westfield Whitford City, Corner Marmion and Whitfords Ave, Hillarys.
More at… www.eastvillageperth.com