A couple of blocks back from West Coast Highway is a sweet neighbourhood café that you'd never know was even there, unless you happened to visit the Marmion Village Shopping Centre. New spot Village Coffee is a lovely place to grab a coffee and brunch. Inside the narrow interior, is a lush canopy of devils ivy and other indoor plants above the large share table, which would be good for a mothers group catch up.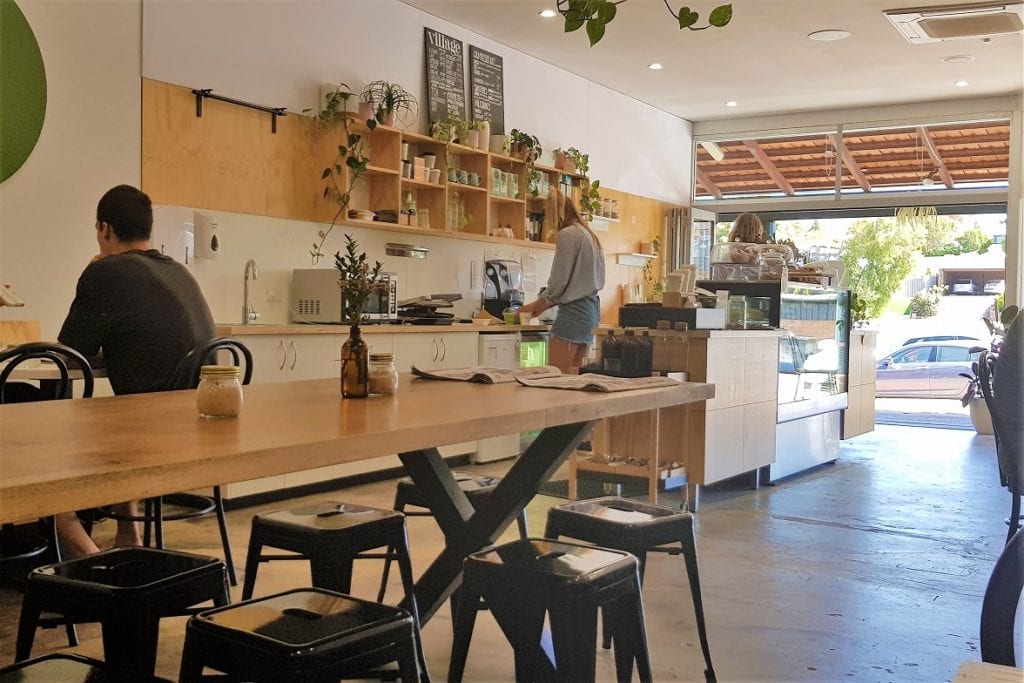 We'd popped by for a post-teeball coffee and snack when it first opened late last year and were back to try their brunch menu. The coffee is good, they use a local Micrology roast. Little Chef slurped on a chocolate milkshake ($5 kids size).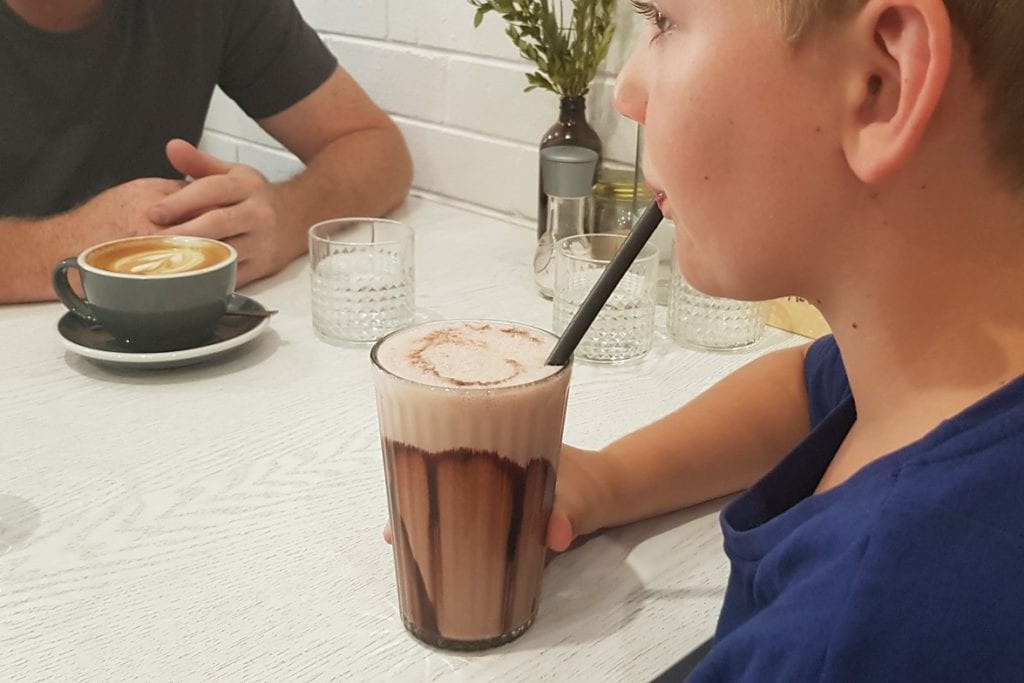 By the counter, Village Coffee has a cabinet brimming with fresh cakes, slices, pastries, wraps and rolls to choose from. The all day brunch menu has lots of tasty options from healthy paleo protein plates, crunchy granola and avo smash to big brekkies, decadent French toast and more. I was accidentally vego with the gluten free version of the "Village Breakfast" ($18). Crispy oven-baked kale, a big herb roasted field mushroom, roasted tomatoes, delicious grilled haloumi, runny poached eggs all topped with a house made pesto (usually served on sourdough). I do love my veggies and this was a tasty dish.
There are some delicious breakfast options on the kids menu – eggs on toast, yogurt with berries, French toasted croissant, toasties and more – and all at very reasonable prices. There are highchairs available too.
Little Chef enjoyed a fresh croissant with ham and cheese.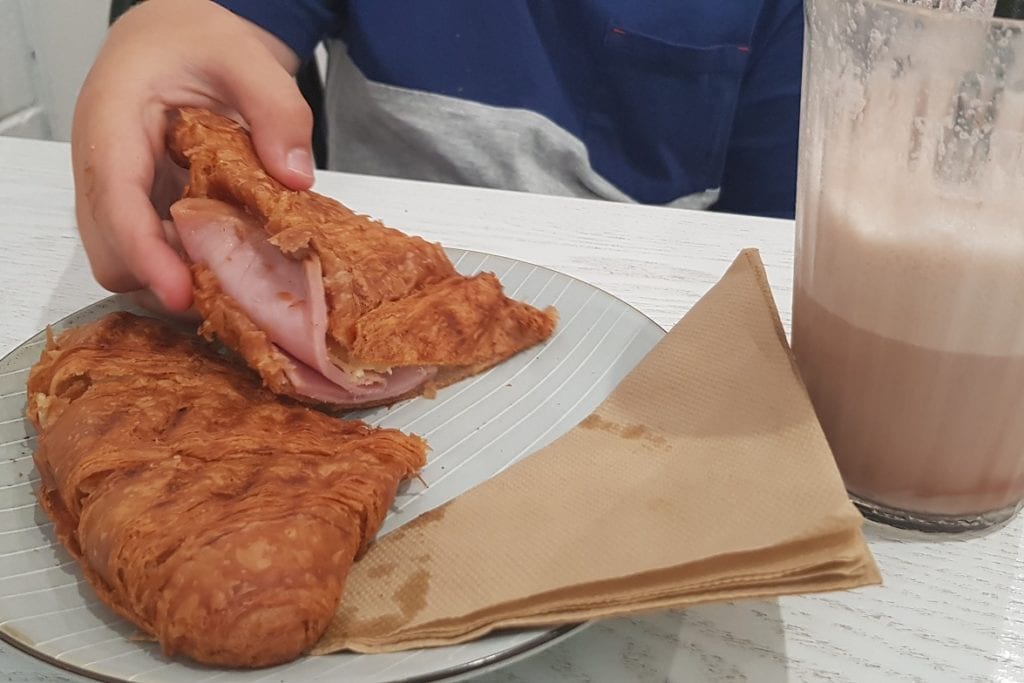 I hear that Village is popular with Mums and bubs doing the school drop off. I wish I had a cool little hang out like this in my suburb! At the back of the café is a small table with a few toys to keep little ones busy and some lovely books to read too.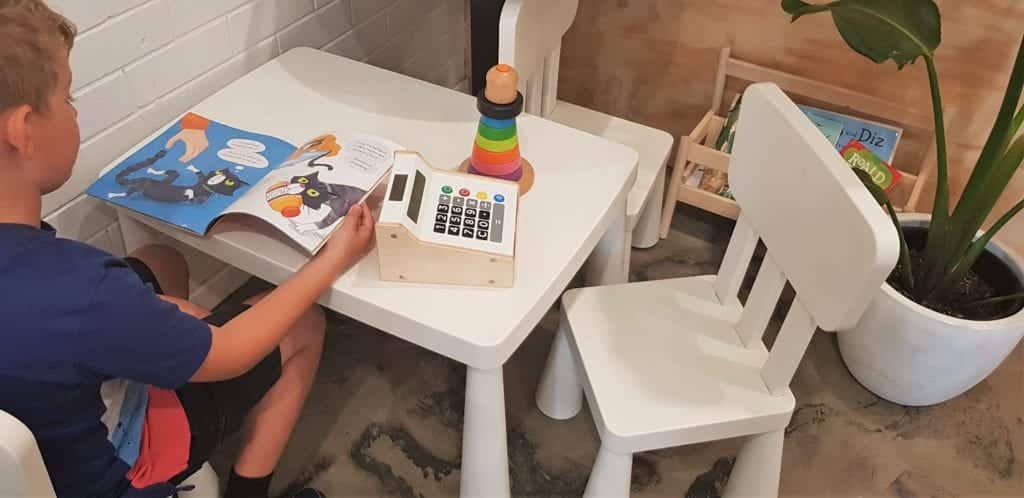 The only thing that would make this cute café even more kid friendly would be some colouring in for older children. For energetic little ones, if you don't mind the 1km walk, there is a great playground at Watermans Bay. So you can always combine coffee with a coastal walk or trip to the beach.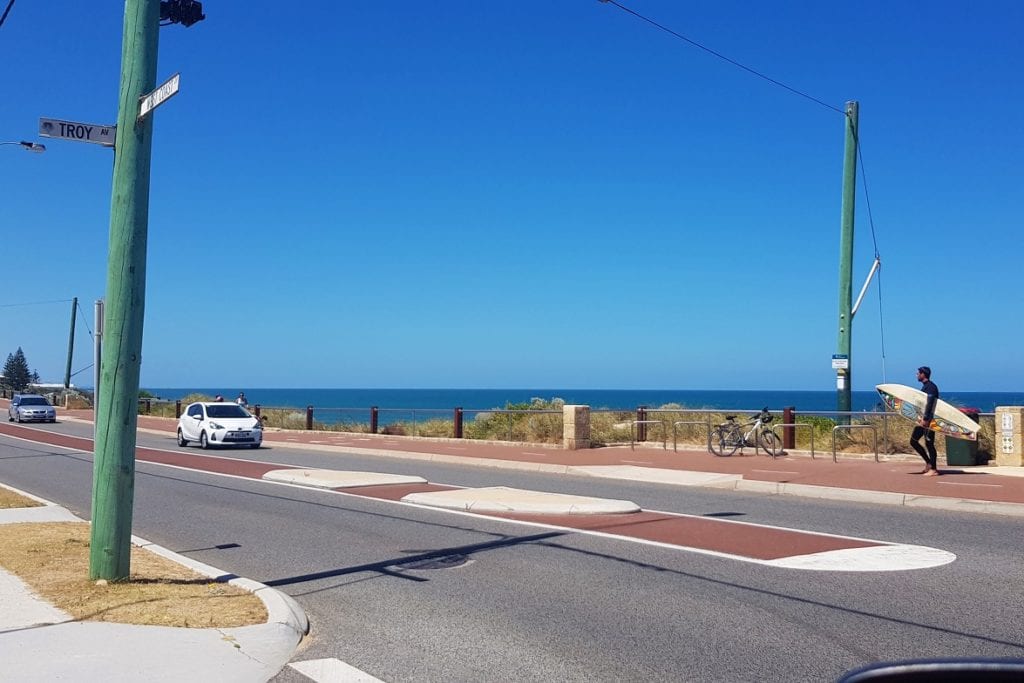 The bustling Village Coffee is a great little local worth checking out.
Find Village Coffee at 16/19 Sheppard Way, Marmion Village Shopping Centre, Marmion.
Find more child friendly cafes and restaurants in Perth here.