Whether you love to swim, play or walk with your family, the Watermans Bay area is a lovely spot to spend a sunny day. You'd never know the little beach with neighbouring playground was there unless you walk past, it's very well hidden from the road. The (almost) secret spot is perfect for a play and a swim with very young children as the waters are shallow and sheltered, the playground is fenced and gated – so can easily keep those little runaways at bay!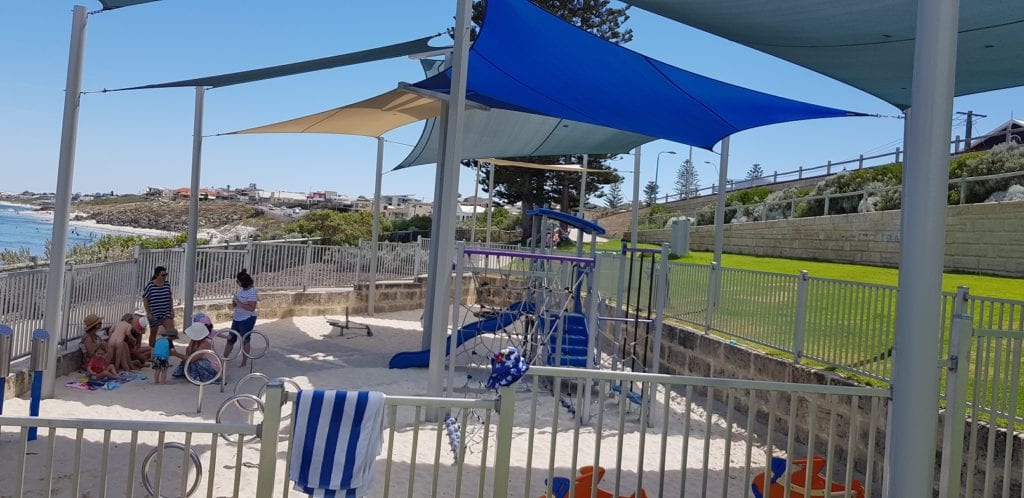 The Beach
Entry to the beach is by playground, down a set of concrete stairs to a magical, rocky cove. We visited on a warm summer's morning and there were babies playing in the sand, toddlers paddling and older kid's snorkelling and swimming.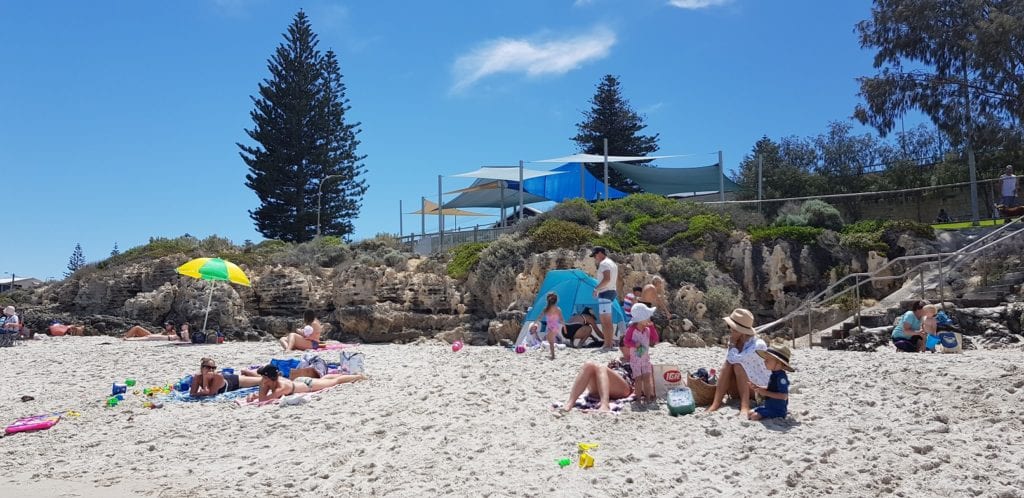 The water is shallow and calm (depending on weather conditions) as it is surrounded by protective reef.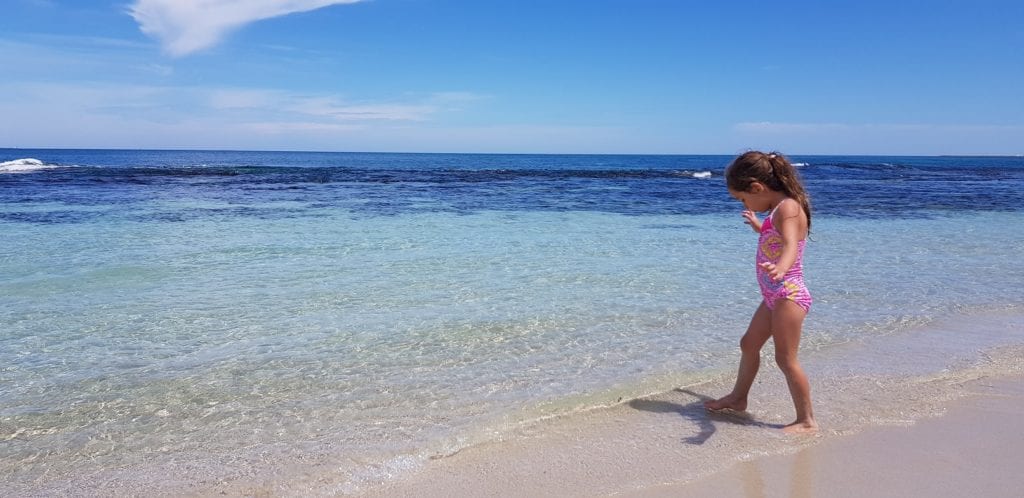 Quite a few parents had set up umbrellas and other shady canopies, which is a great idea.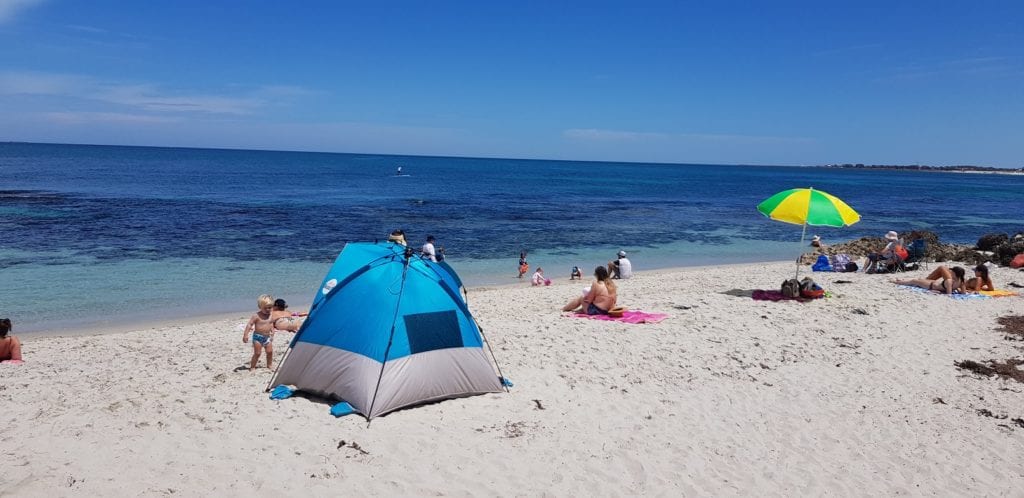 It's a conservation area, so there's lots of marine life to see for snorkelers.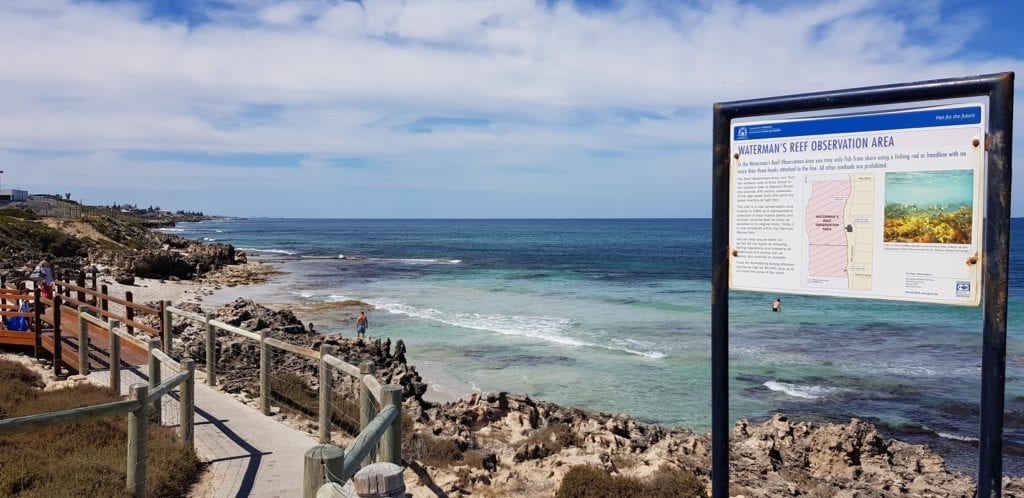 There's a carpark to the south of the playground. You can easily miss the downhill turning, as the car park is hidden from the main road.
Enjoy a takeaway coffee and bite to eat from The Little Bay, a new café just a hop skip and jump across West Coast Highway. The bustling spot has a handy takeaway window.
The Playground
The fully fenced, gated and shaded playground overlooks the clear blue waters of Watermans Bay. Making it a stunning place for a picnic or make use of the BBQ facilities.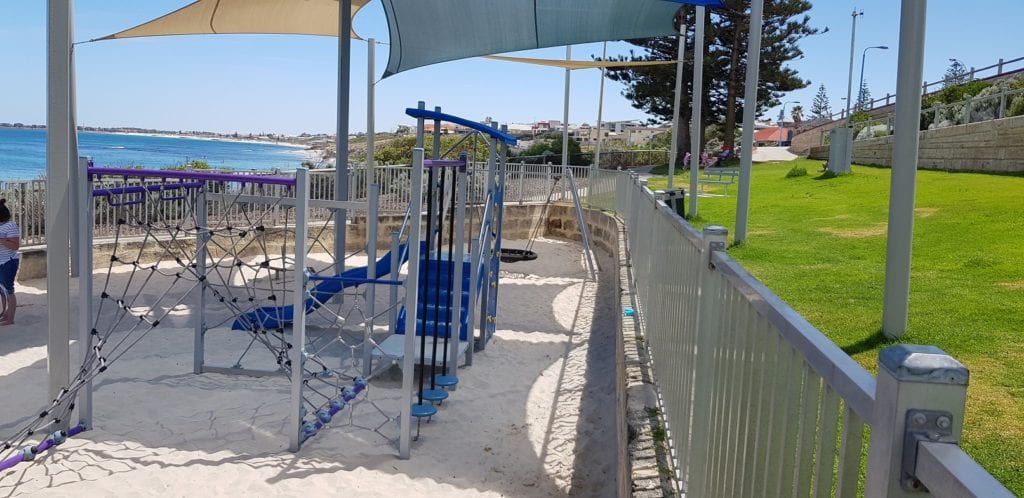 The playground features a metal play frame with climbing nets and slide.
There's also two rockers for little ones, musical equipment, sand digger and a birds nest swing.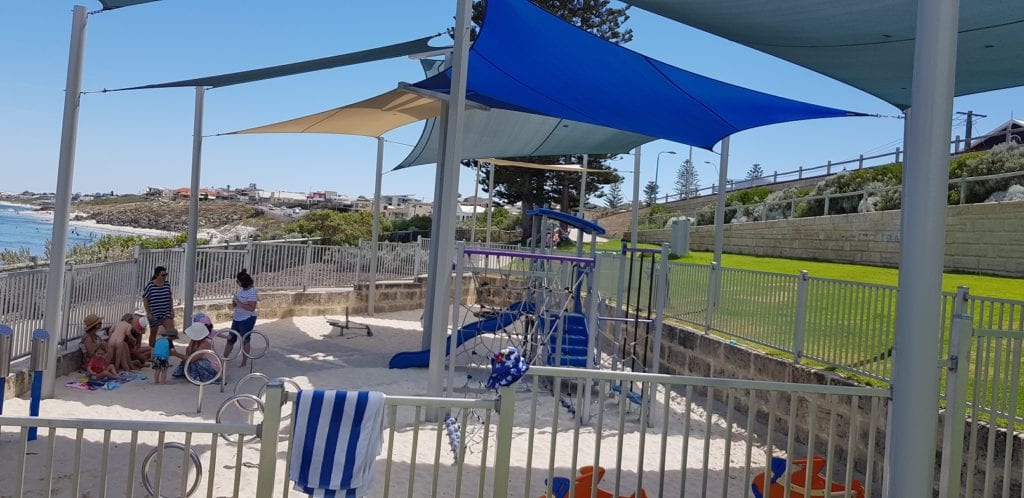 There is a small grassed area around the playground, with mature trees providing shade.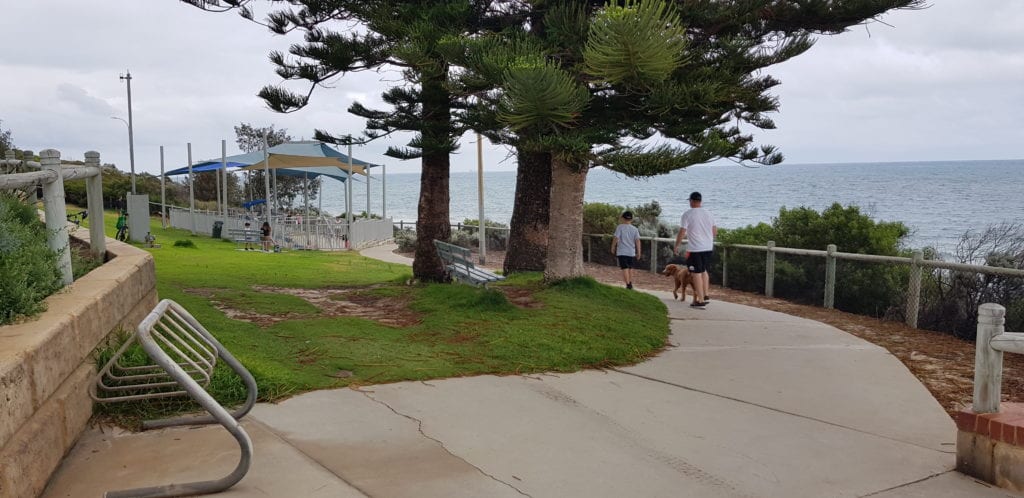 There is also a separate barbeque area with picnic tables. Near the playground there is a shower for sandy feet and water fountain too.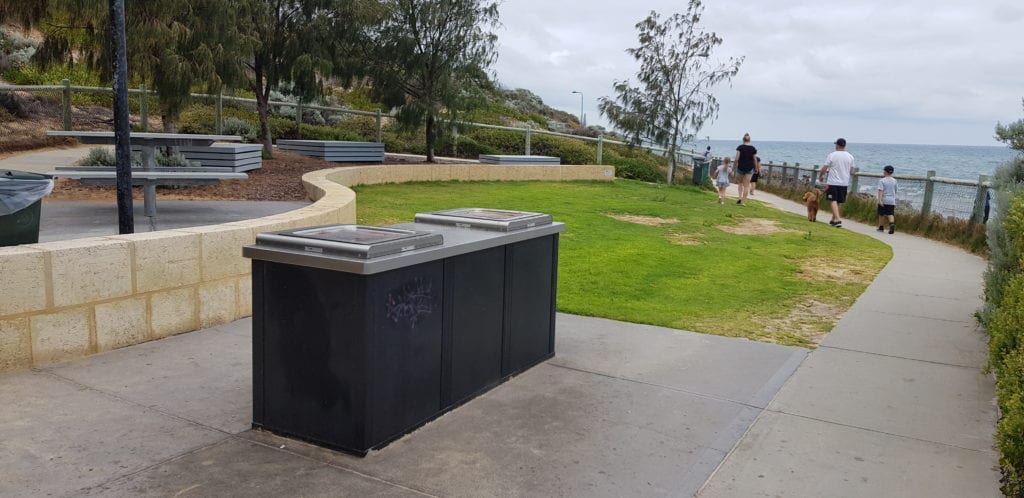 The Coastal Walk
The coastal footpath and cycleway along the northern beaches is a well-trodden path! We like to walk or scoot along it around the Marmion/Watermans/North Beach/Trigg areas.
First we grab a takeaway coffee and ice chocolate for Little Chef (We recommend Little Bay or North Beach Deli).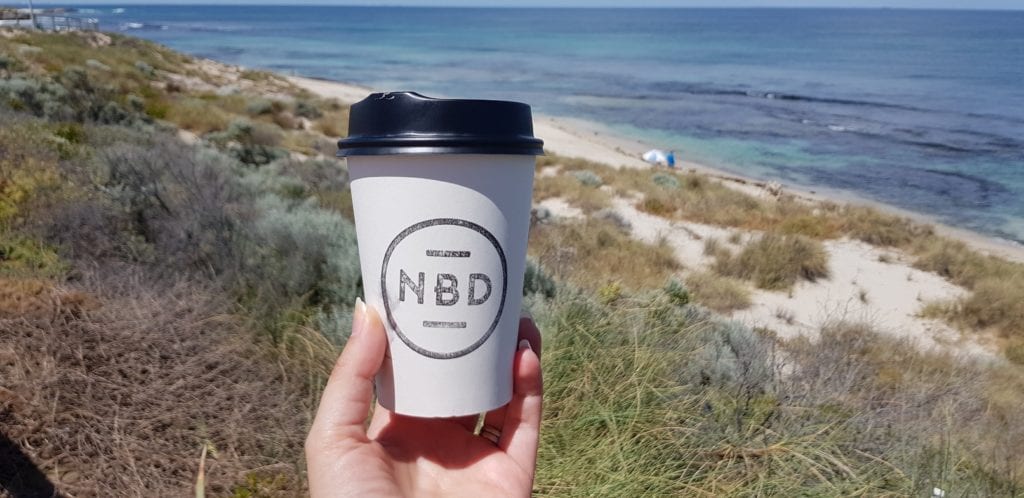 Then we set off, wandering along the coast and enjoying that spectacular view over the bays, coves and Indian Ocean. It's a fairly flat route, with a few little hills, we usually walk for 25 minutes and then turn back, covering around 3kms in that time. It's good free fun in the great outdoors.
Things to note:
There are no toilets or change room facilities at Watermans Bay.
Dogs are not allowed at both the playground area and on the beach.
Find Watermans Bay on West Coast Drive, near Margaret Street, Watermans Bay.
Find more places to visit with kids in Perth