Perth's Optus Stadium casts an impressive figure on the cityscape. Whether you're a regular visitor to watch sport or haven't been there yet, a behind the scenes tour will give you a new insight into how this amazing facility operates.
The tour starts near the Rebel Fan Store on the south/west side of the stadium. It begins with a rundown of the history of the location of the stadium, for example- how the Matagarup Bridge and The Camfield got their names.
From there it is up the steps and into the stadium (there is an elevator available, the whole tour is pram and wheelchair friendly). It's a very strange feeling being the only people in such a huge stadium, you can really appreciate the size of the space.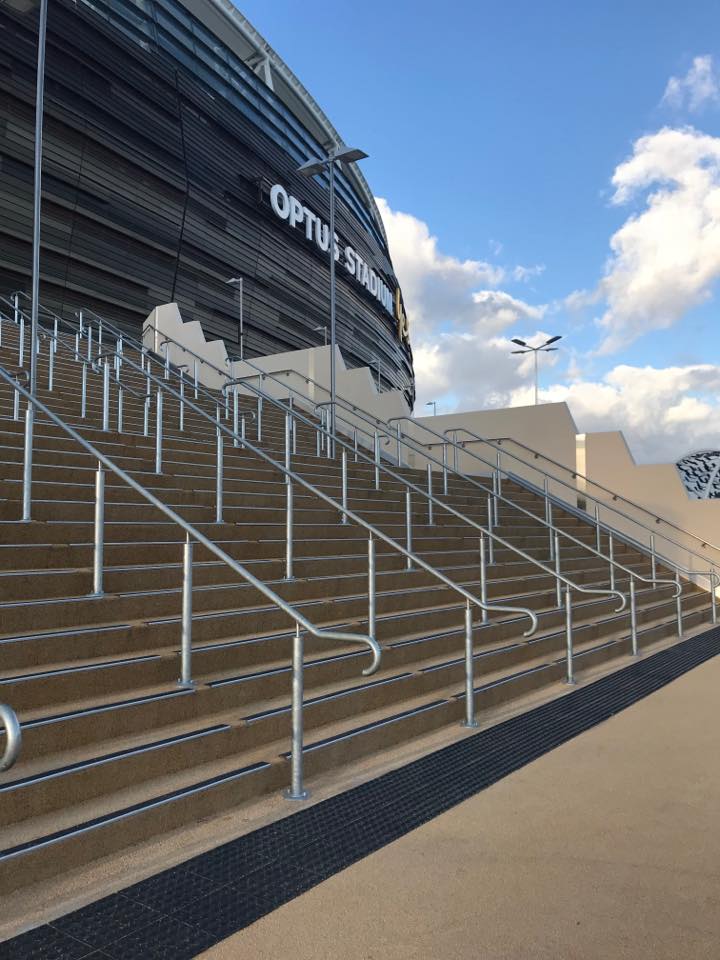 After a quick info session about the stadium (did you know the stadium has the best wifi in the country!?), it's down the lift and into the out-of-bounds areas of the stadium.
The highlight of any footy fan is seeing the players change rooms. You'll get to see both the Eagles and Dockers briefing room, locker room, showers and even dip your hand in the ice baths! I definitely don't envy jumping into that!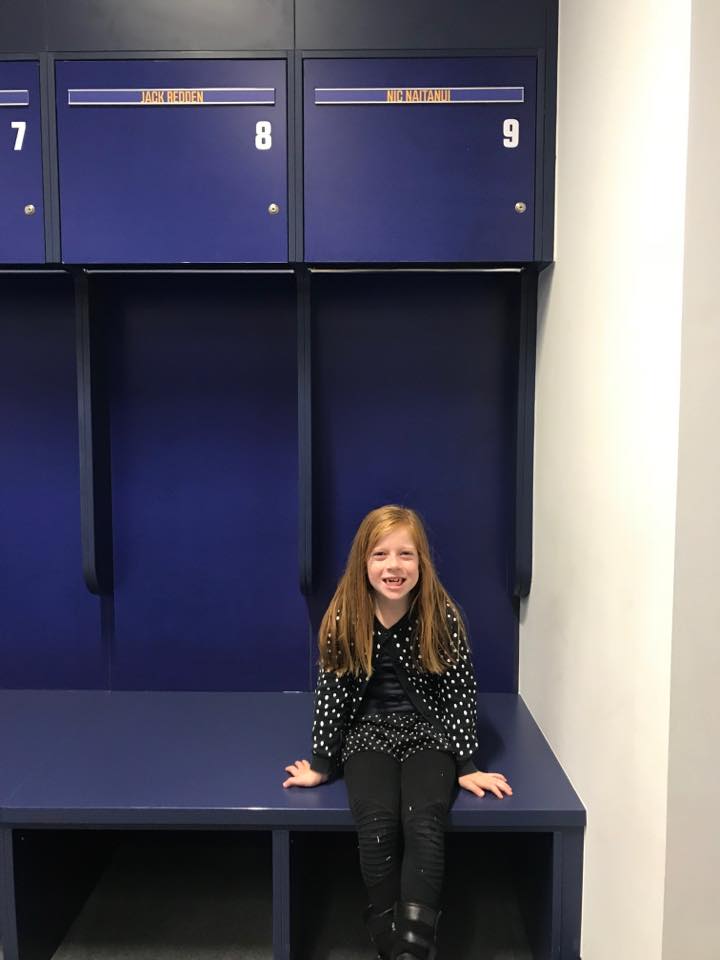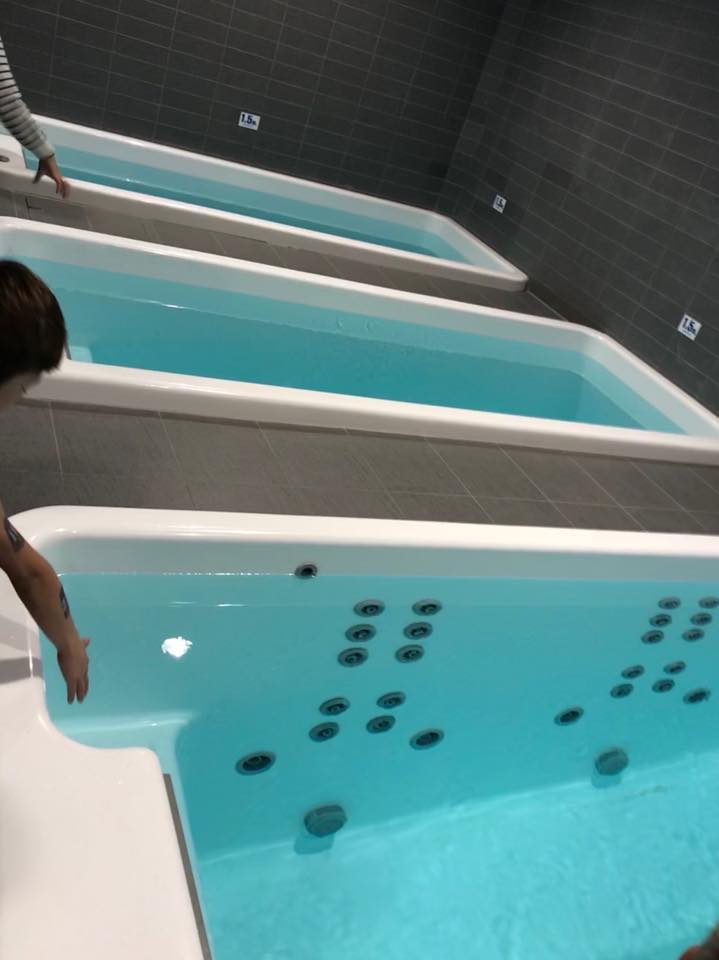 From there you walk past the medical rooms to the warm-up area and a VIP lounge that runs alongside it and the media conference room. You can then have a look at the ground, but no going onto the grass, that's reserved for a select few!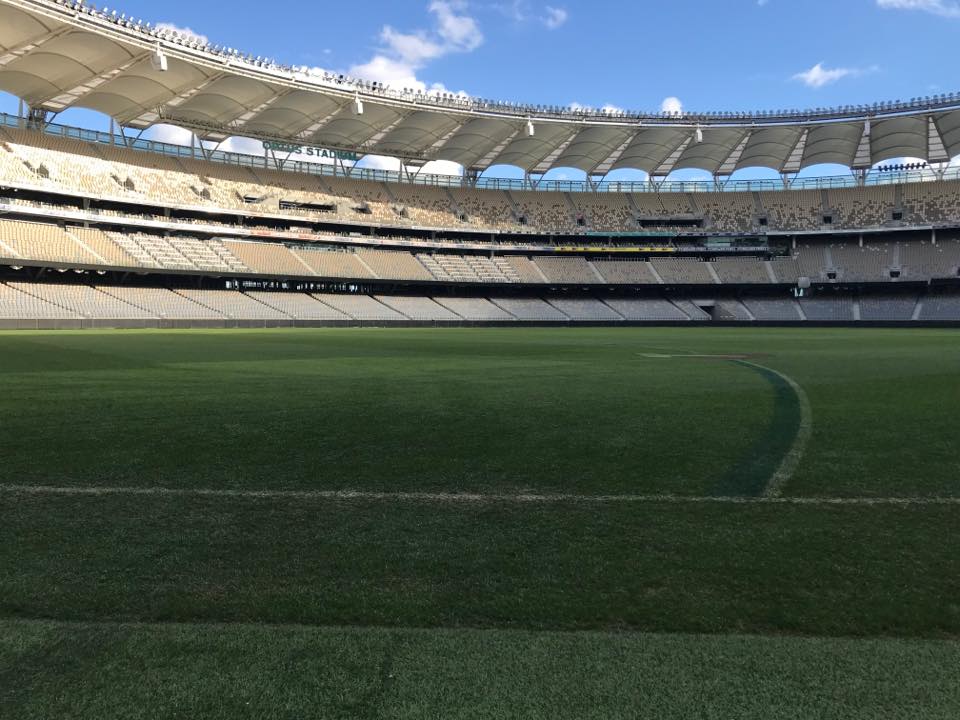 Next, it's back into the lift to check out more VIP areas upstairs including the most expensive seats in the stadium, selling at around $500 per game, you can get a 3-course silver-service meal before watching the game in your leather recliner! Another VIP area is sandwiched between the two coaches boxes, this area is has a strict "No phone" policy, in case you use the information you can see on the coach's computer screens to make a bet. My kids loved the commentator's box and pretending they were the next Commentator calling the game!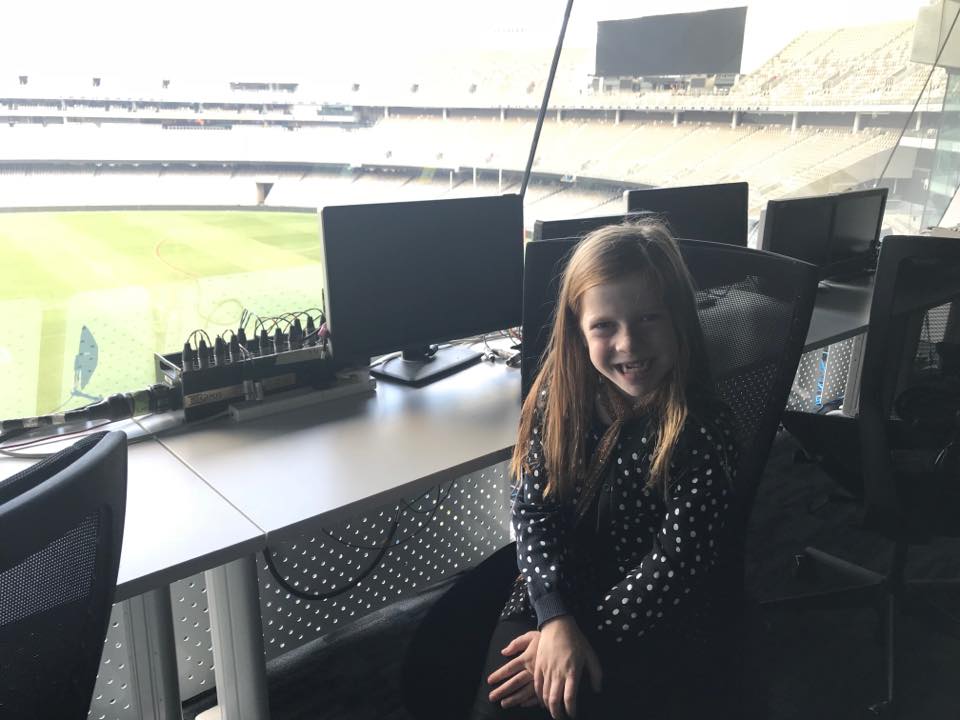 The tour concludes in the Sky View Lounge. Located on the west side it has amazing views of the Perth skyline and a bird's eye view of the Chevron Parklands. It's the perfect spot to take memento happy snaps.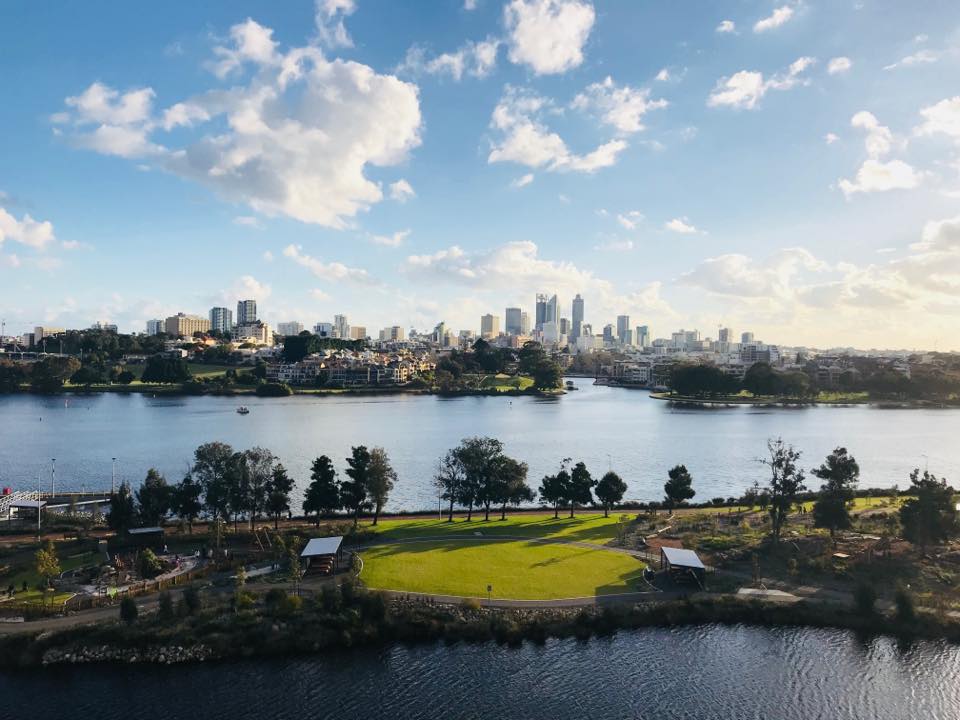 The Optus Stadium Tour goes for 90mins, 4 times a day. No tours run on event days or Public Holidays.
If are a bit of a daredevil you can now get a different perspective with Optus Stadium's HALO Rooftop tour! Check out our review here
Optus Stadium Tour
Roger MacKay Dr, Burswood
theozone.com.au/on-tour/optus-stadium-tours/
OPTUS STADIUM EXPERIENCES WITH KLOOK
Get 5% on your first booking on mobile app – use code BetterOnApp
Find more things to do in Perth City