The Camfield next to Optus Stadium is the place to be on game day, it is designed to cope with big crowds. But if you take the kids on non-game days you'll find a relaxing quiet spot to spend the day. Being Australia's largest pub you'll have no trouble finding a table on non-game days.
The pub has many areas to sit in. The front terrace overlooks the new sensory playground, footbridge and river. The northern terrace overlooks a large grassed area for the kids to play and the spectacular stadium. Behind the main bar area is an outdoor beer garden with beanbags, picnic tables and a huge big screen. There are often musicians in the beer garden too. Connect 4 and Jenga games are available to entertain the kids.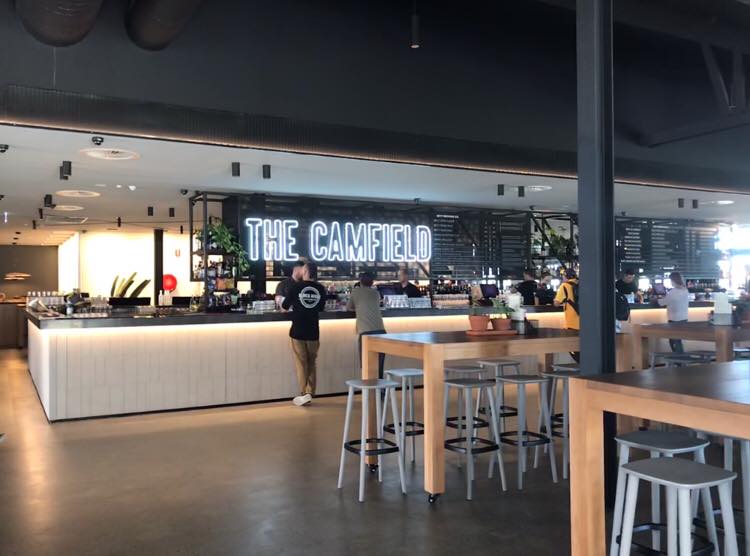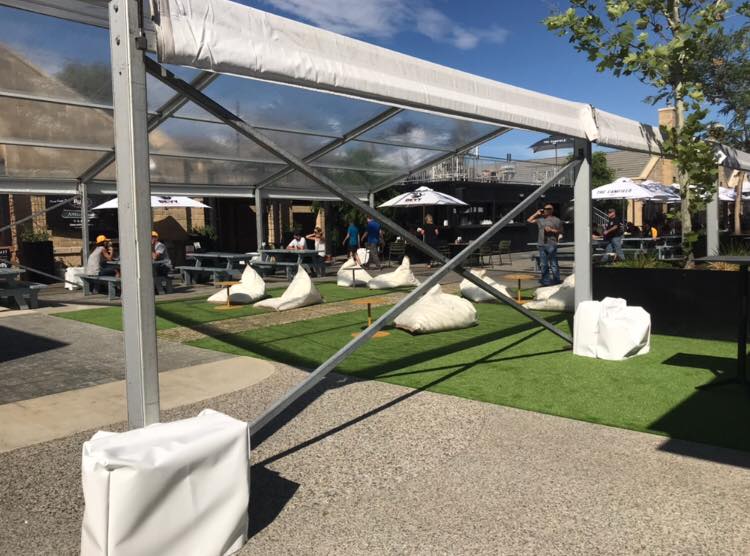 The main indoor area, known as The Canteen, has an industrial feel. And while the menu isn't the biggest, they do all the pub classics and do them well. There is a kids menu that has a choice of cheeseburger and chips, fish and chips or pasta for $10, however, we chose to take advantage of the wood-fired pizza oven and ate on the northern terrace. The pizzas were perfect and came out really fast.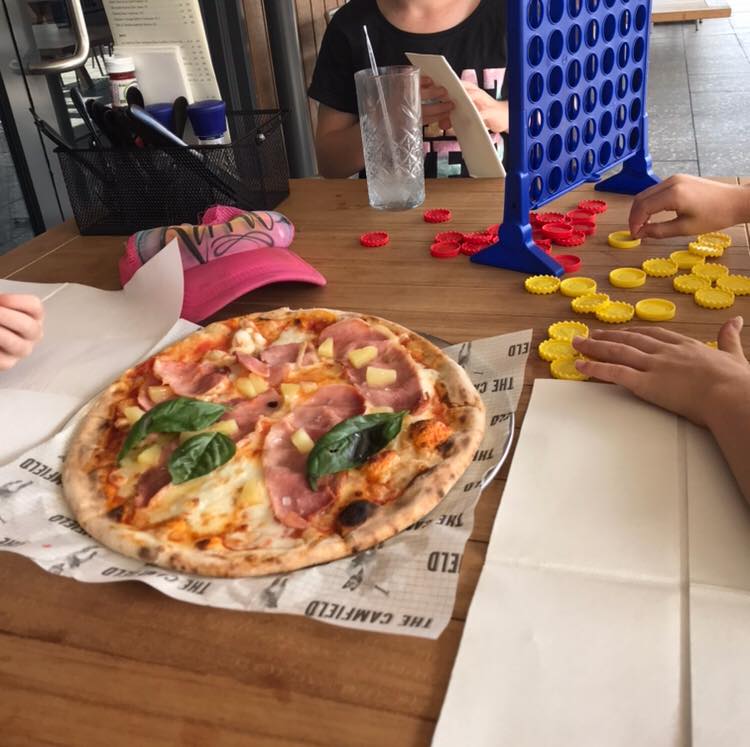 The Pimms was really refreshing for the grown-ups too.
For dessert we headed to the beer garden, where alongside food carts selling hot dogs and roast meat rolls we found an ice cream stall selling surprisingly well-priced ice creams.
With parking available at the door on non-game days and the train now stopping at the stadium station on weekends it's so easy to visit this picturesque location. The day we visited we were the only people in the whole Chevron Parkland! The kids loved having it all to themselves! The pathway along the river is fantastic for a stroll or bike ride, making the Camfield a great starting or finishing point for a family day out.
The Camfield
1 Roger Mackay drive, Burswood
www.facebook.com/TheCamfield
Find more family-friendly restaurants in Perth