The Belmont Forum has recently undergone some renovations which include a new fresh food precinct and a playground area. The playground is located outside the fresh food precinct and includes seating and a nature play area with climbing for and wooden teepee.
The main feature in the play area is the wooden fort, with a fireman's pole, ladder to climb up and space to play underneath. There are a number of different size and shape openings to enter underneath including windows which my daughter loves to use to play shop.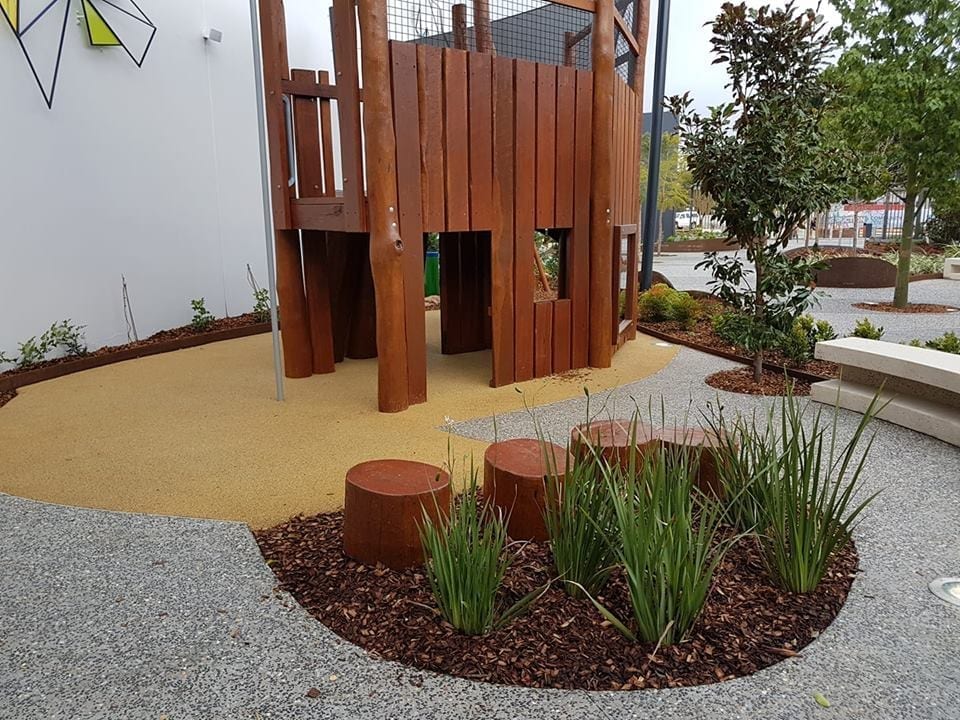 There is a space with a wooden teepee and colourful "drums". The teepee even has little wooden seats inside for the little ones. There is another area featuring musical pipes do different sizes.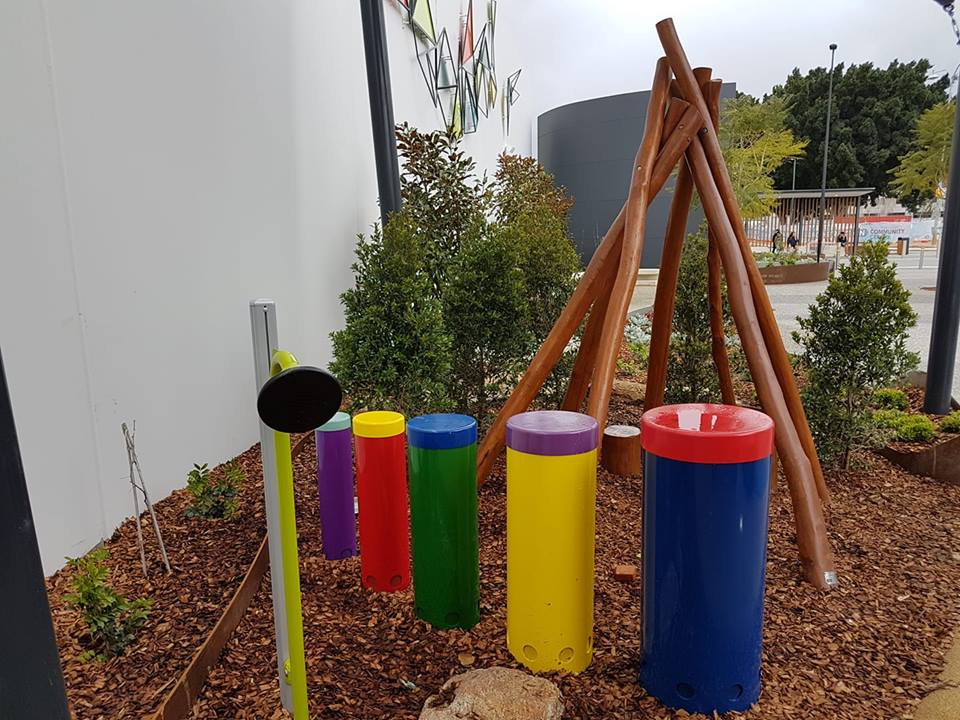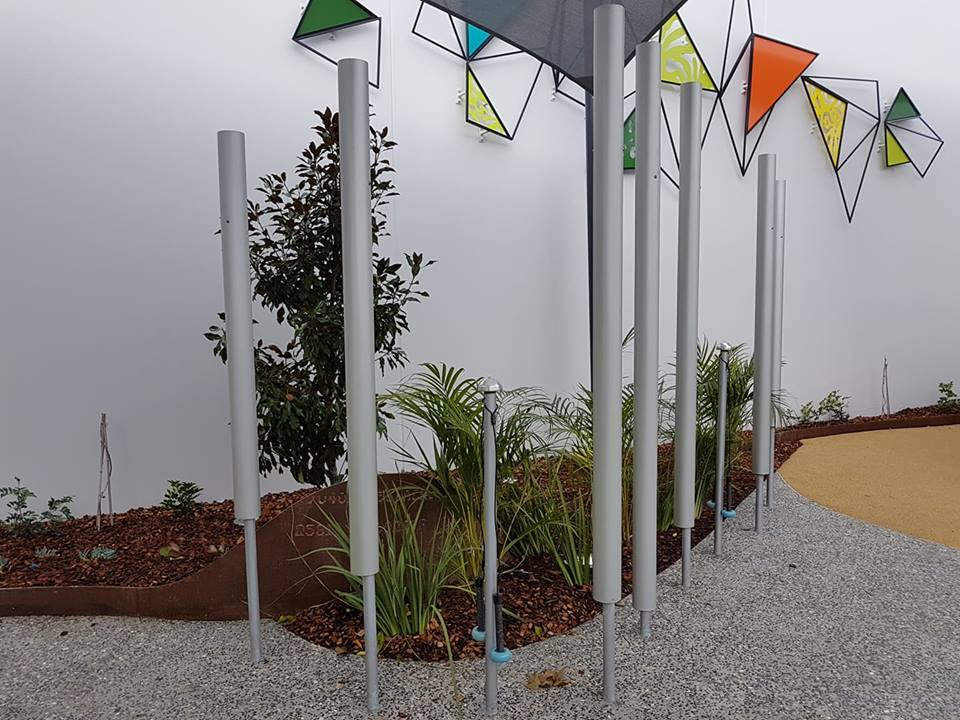 There is some seating close to the playground area with more available just across the walkway. Although the playspace has s only small it is enough to give your kids a play on the way in or out of shopping or as a break while you had a coffee from one of the coffee shops just inside.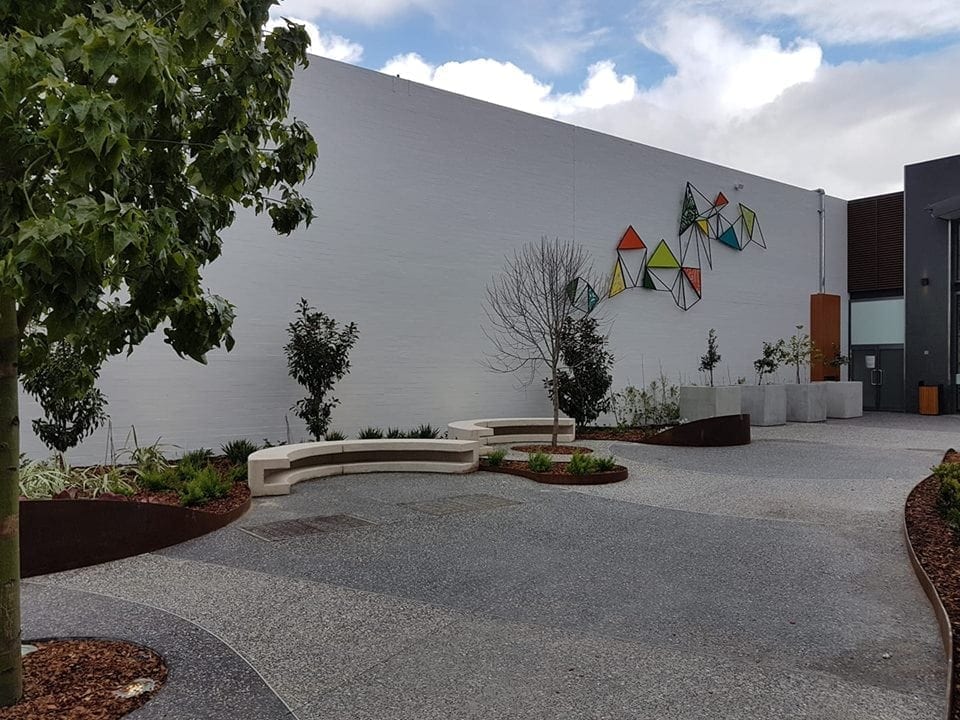 The play area has shade sails over most of it so has some protection from the sun. The space uses a mix of woodchip, softfall, paving and grass on the ground and it has been landscaped with a range of plants and trees.
The closest entrance takes you straight into the fresh food precinct which has a variety of shops including fresh produce- fruit and vegetables, butcher, seafood as well as coffee and food offerings. On a nice day you could get a coffee and a bite eat and enjoy it on the seating while watching your kids play.
I'm sure anyone who tackles shopping with kids in tow will agree this is a great addition to Belmont Forum.
Belmont Forum Playspace
227 Belmont Ave‎, Cloverdale
(08) 9478 2152
www.belmontforum.com.au