Did you know Northam is home to a brand new $10 million Aquatic Facility? The state-of-the-art venue opened in January 2020 and boasts an Olympic size swimming pool, leisure pool, water slides, splash pad and BBQ facilities.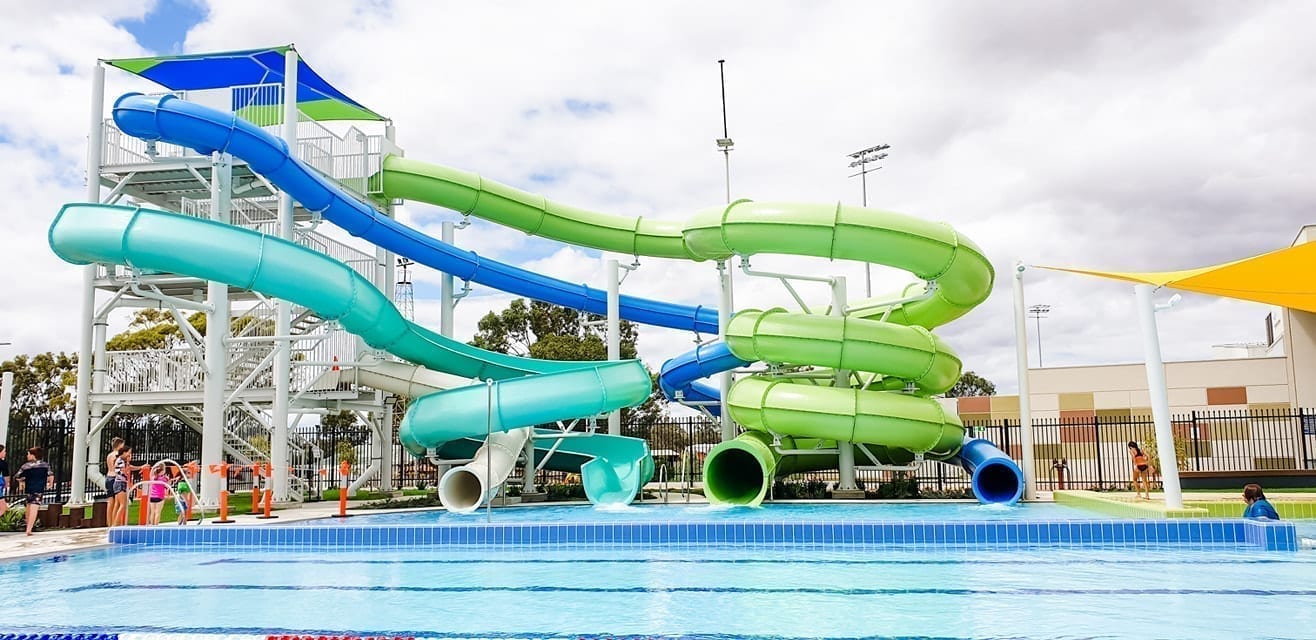 We visited the Northam Aquatic Facility during a day trip to neighbouring town Toodyay, I almost wish we skipped Toodyay and just spent the whole day at the outdoor only Aquatic Centre!
The highlight was the 4 water slides, which range in height, speed and thrill factor! The aqua slide being a firm favourite. The water is 1m deep at the bottom of the water slides.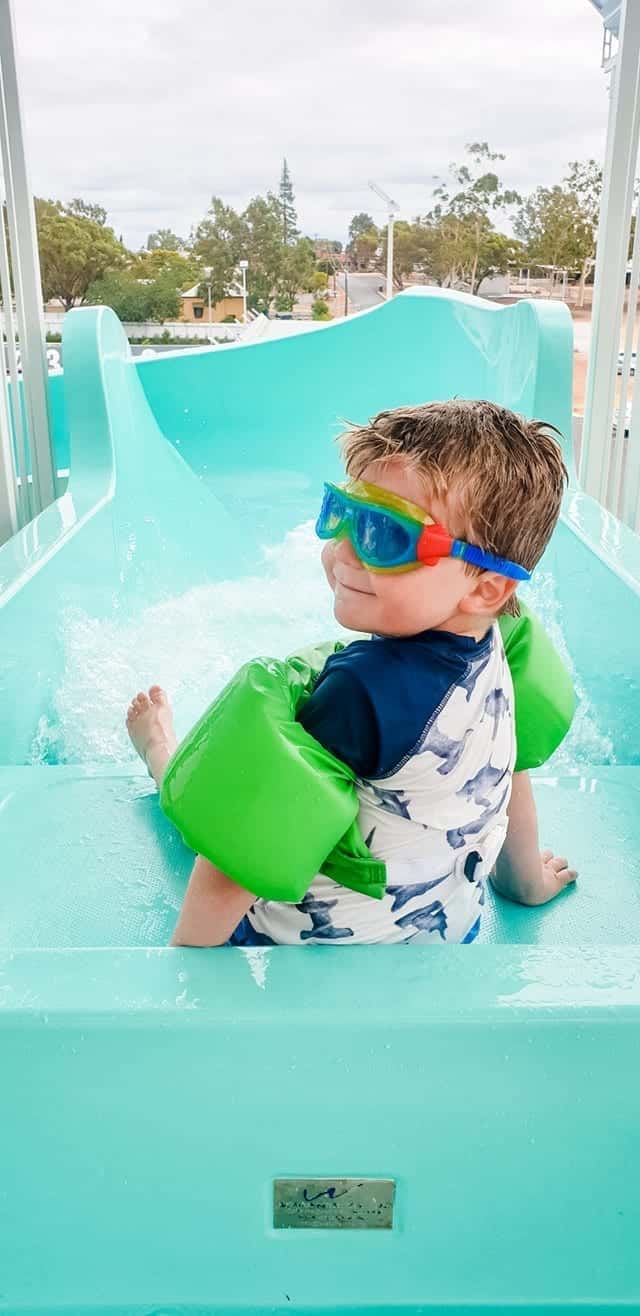 My youngest was too little to be on the slides but he was happy playing in at the kid's splash pad and water play area which consisted of a small tipping bucket, a mushroom fountain, water sprayers and shooters. The water in this space is a safe 0.3m.
There is also a small 0.3m splash pool nearby with beach-style entry, which is great for little ones who might be scared of the tipping bucket.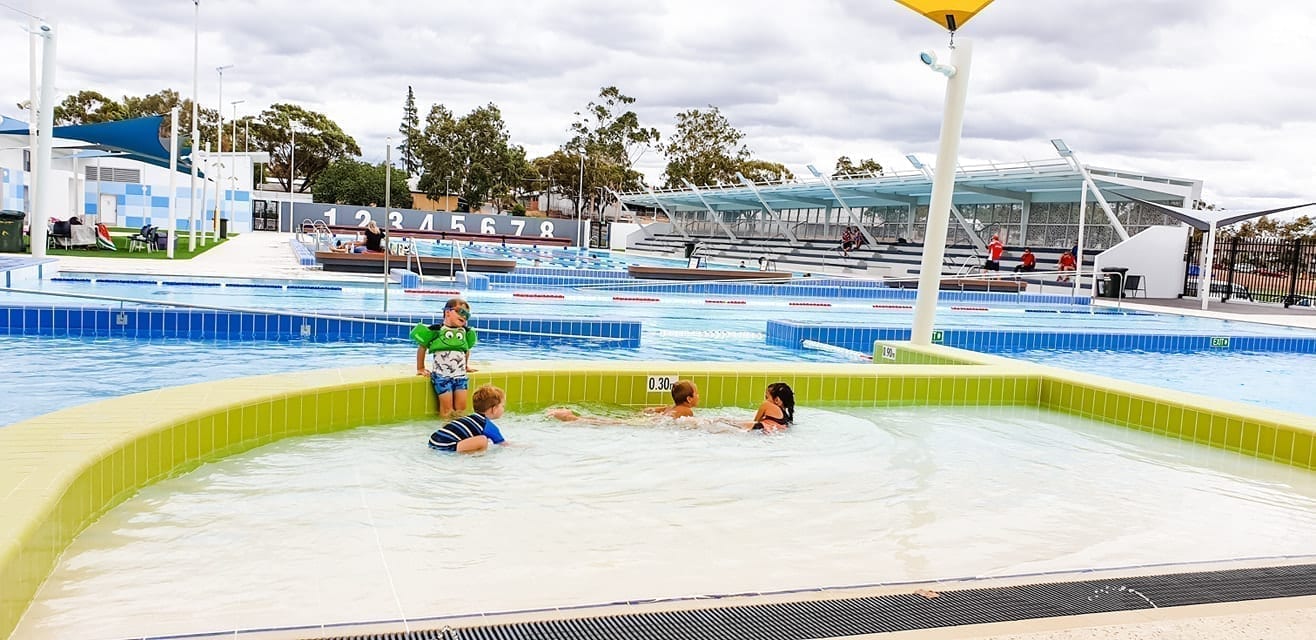 The 25 metre leisure pool has 4 lanes and ramp access. There is also a ledge on the water slide side where my youngest and I also played while watching the bigger kids on the slides.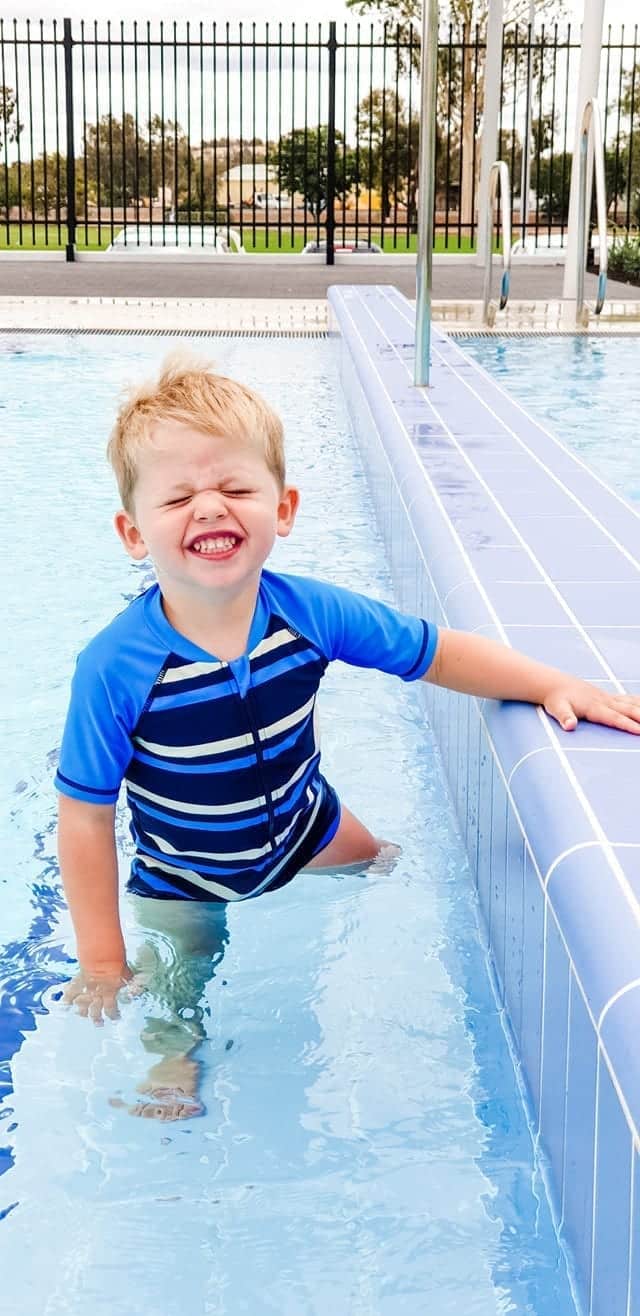 The 50m Olympic size swimming pool has with 8 lanes, the pool ranges in depth from 1.2m to 2m, this pool also has ramp access and a grandstand for spectators.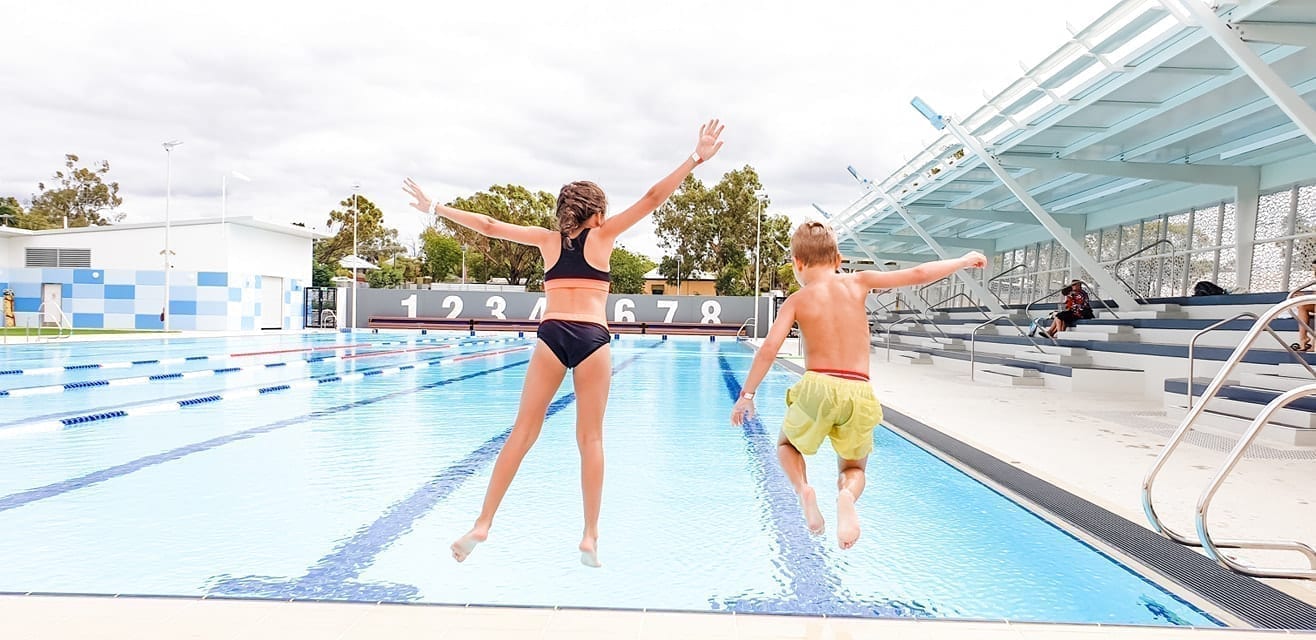 There is plenty of shady grass to enjoy a picnic, you can bring your own food from home, cook a BBQ or grab a meal from the cafe. All pools are heated too!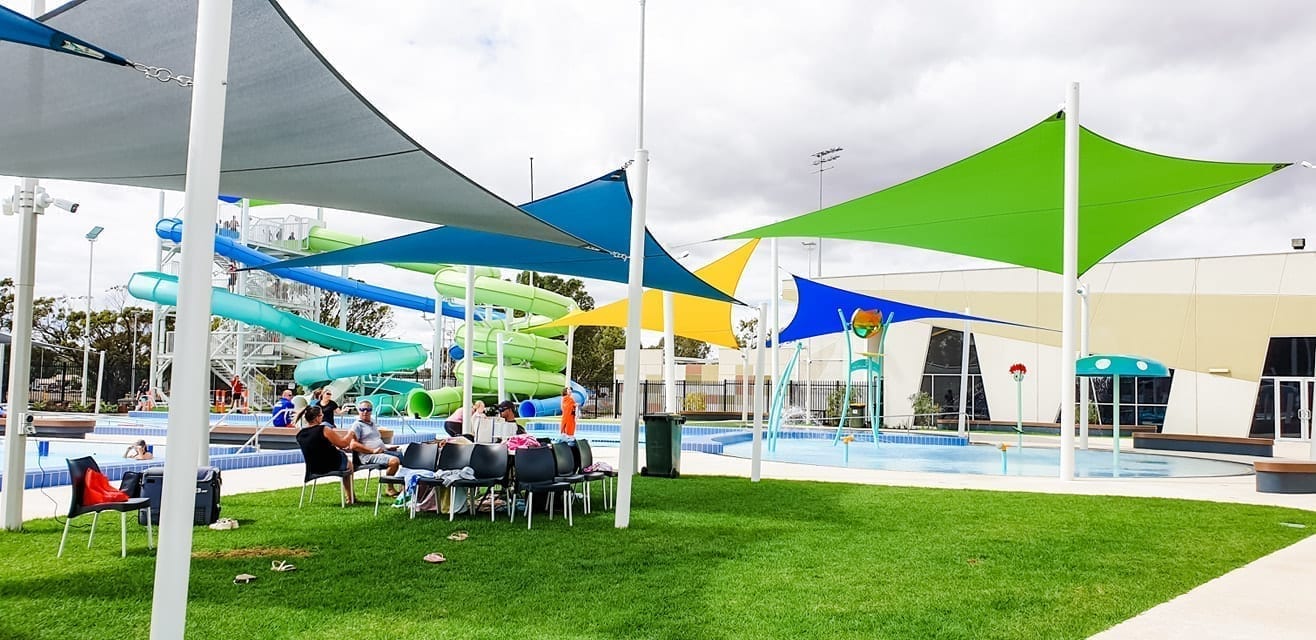 Northam Aquatic Facility is great for kids of all ages, all the kids had a blast from my daughter and nephew who are very able and confident swimmers to my younger boys who love the water but still wear floaties. The kids were also big fans of the outdoors showers!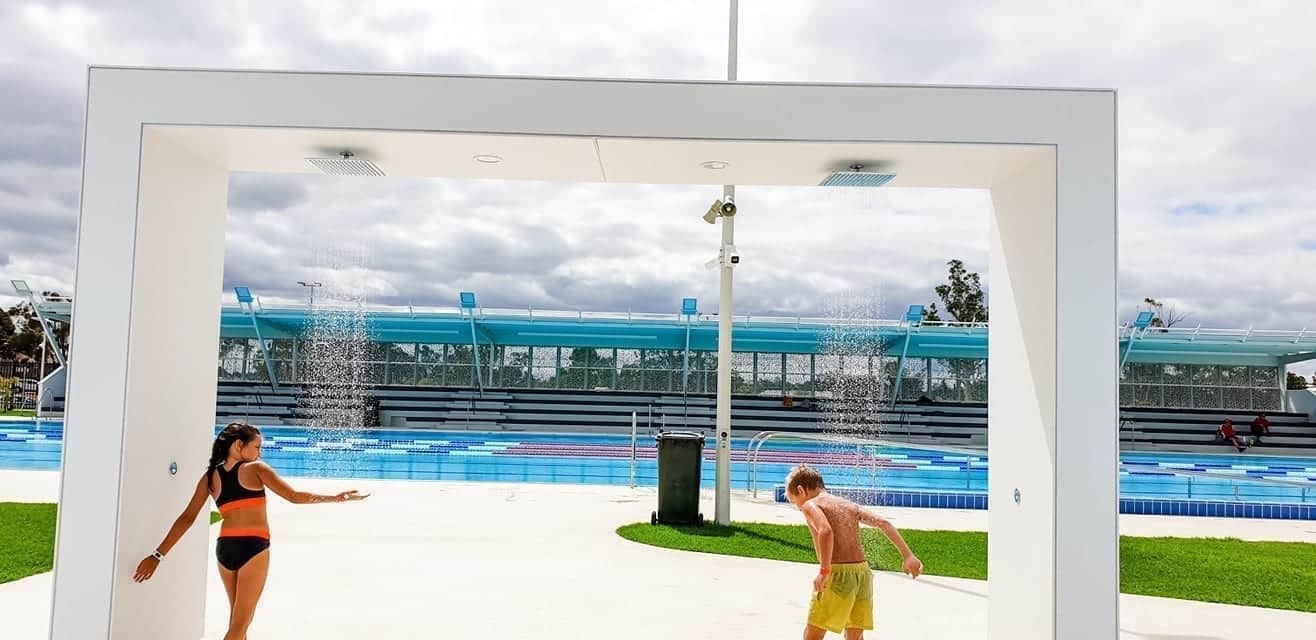 Visit the website for up to date entry prices, children aged five years and spectators are FREE. Please note water slides cost extra, but it is still a very affordable day out.
Northam Aquatic Facility
Peel Terrace, Northam.
www.northam.wa.gov.au/recreation-attractions/facilities/swimming-pool.aspx
Find more water playgrounds in Perth