Harvey is half-way between Perth and Margaret River, it is a wonderful little town with lots of things to see and do – The Big Orange is one the kids will absolutely love.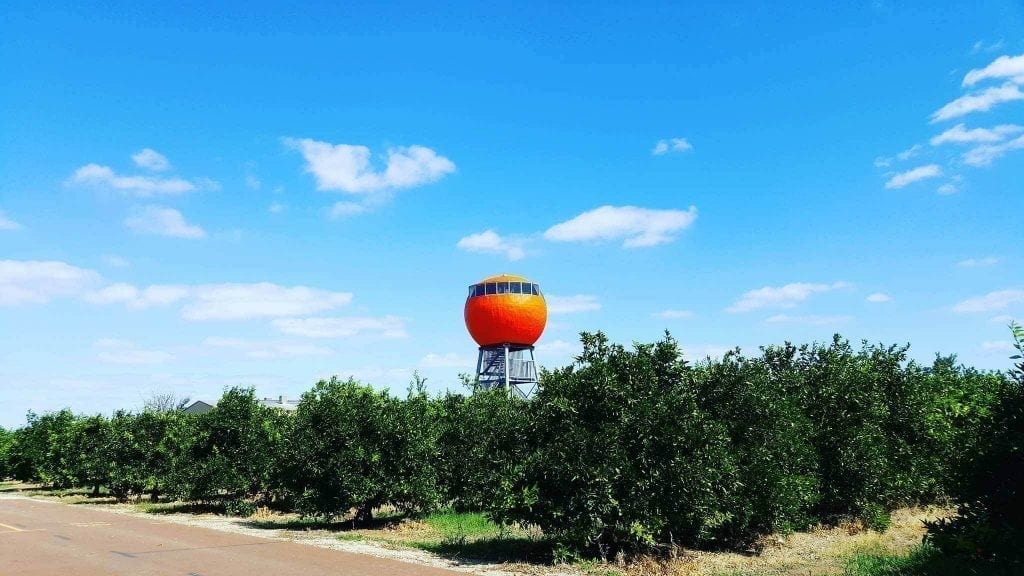 Located within a large plantation of orange trees you'll find Harvey's Big Orange, sitting on a 10 metre tower, and an extra 4 metres to the viewing platform inside the orange.
Once at the top you can enjoy the views of the Harvey Fresh orchards, inside there is lots of information and pictures detailing the history of Harvey.
The Big Orange was repainted in March 2017. The kids loved the climb to the top, miss 6 couldn't believe she was 'actually inside an orange'.
Orange season (June – October) would be a great time to visit, we visited in March so the majority of the oranges were green.
Enter through Harvey River Estate winery where drinks are available for purchase (wine tasting for the adults) and you have access to toilets. Entry is a gold coin donation for Telethon, you can stay for as long or little as you like. Open 7 days a week, 10am – 4pm (excluding major public holidays). 163 Third St, Harvey WA.