Although we do swimming lessons every week, the kids are often asking if I can take them swimming outside of their lessons so they can just play.
This week we went to Swan Active in Midland (previously Swan Park Leisure Centre). At only $6.50 for me to swim, as under 5's are free, this is such a good way to cool down on a hot day and burn some energy.
There's a great outdoor pool area with a couple of shallow kids pools, grassed area, gazebos and BBQs. This would be fantastic in summer to spend awhile afternoon playing in the sun. It was a little cool on the day we visited so we stuck with the indoor heated pool.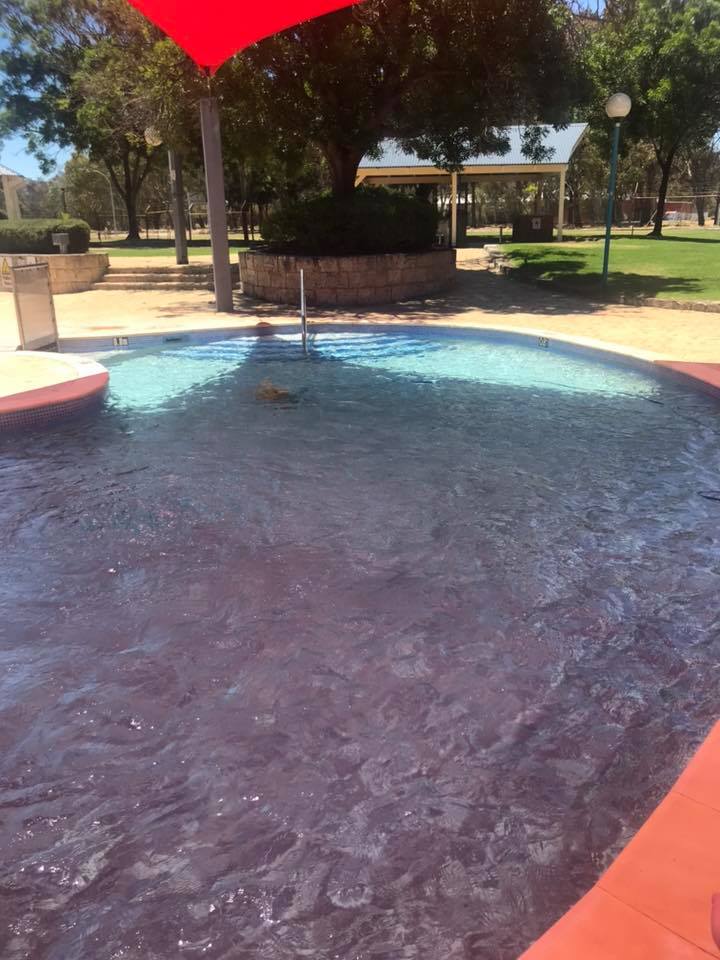 Indoors there is a large 8 lane lap pool which is heated to 26.5 degrees, as well as a leisure pool heated to 32 degrees.
The leisure pool is divided into two sections by 3 large egg-shaped features. The first section has a walking lane and a slow swimming lane and the second section is shallower with a beach entrance and is perfect for recreational use.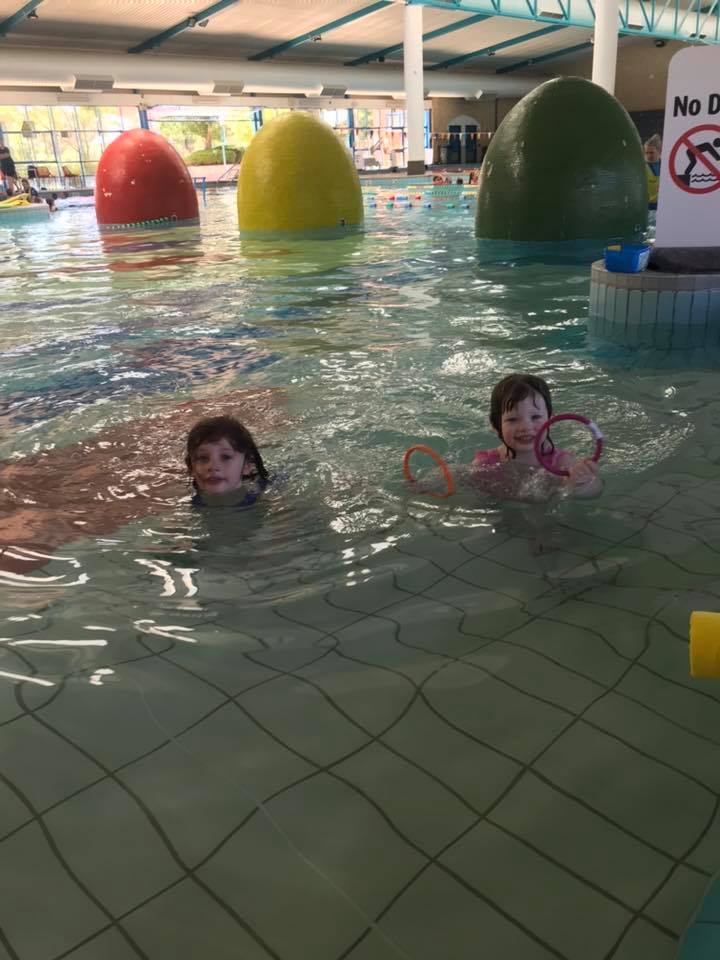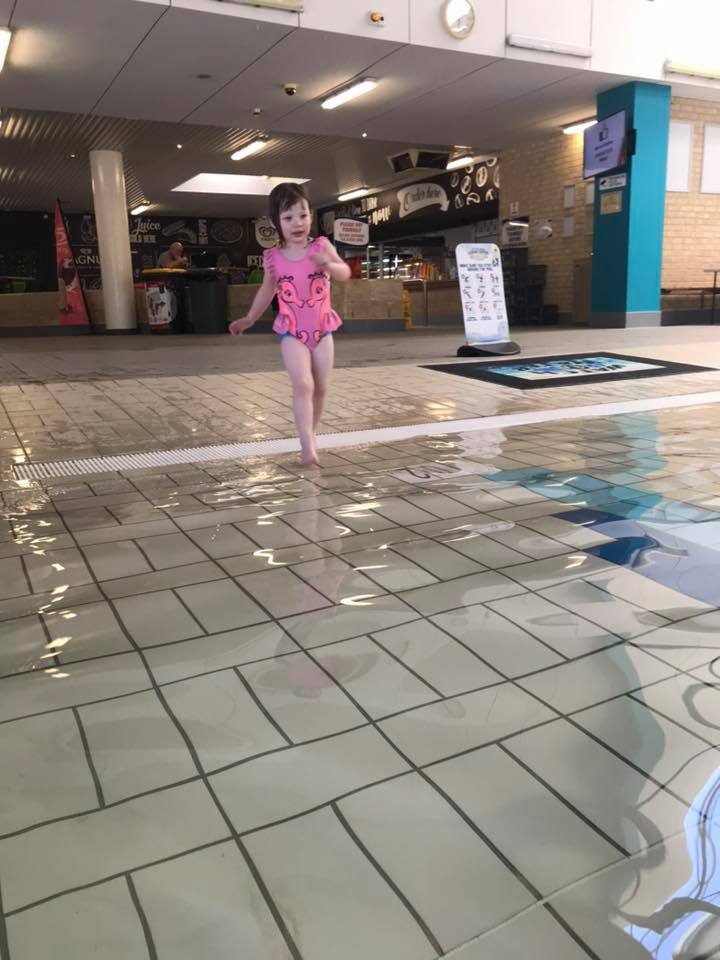 On the edge of the pool, the girls found noodles and sinky toys. They were kept busy for ages throwing the toys and seeing who could collect them first. The shallow section is shallow enough that miss 4 and miss 2 could reach the bottom and loved being able to play independently with me just floating around next to them.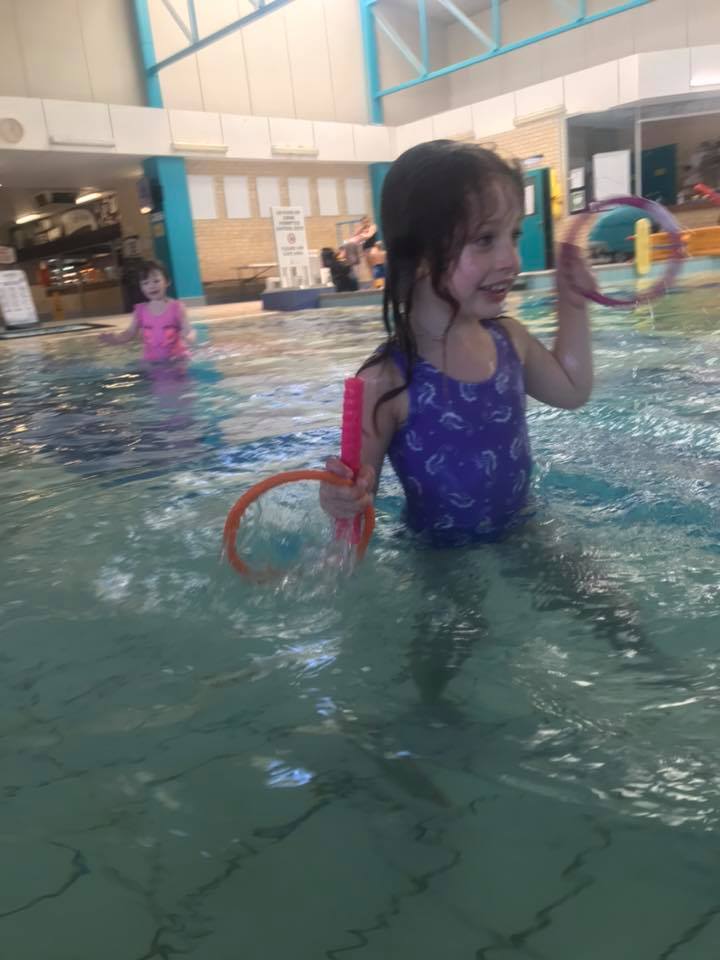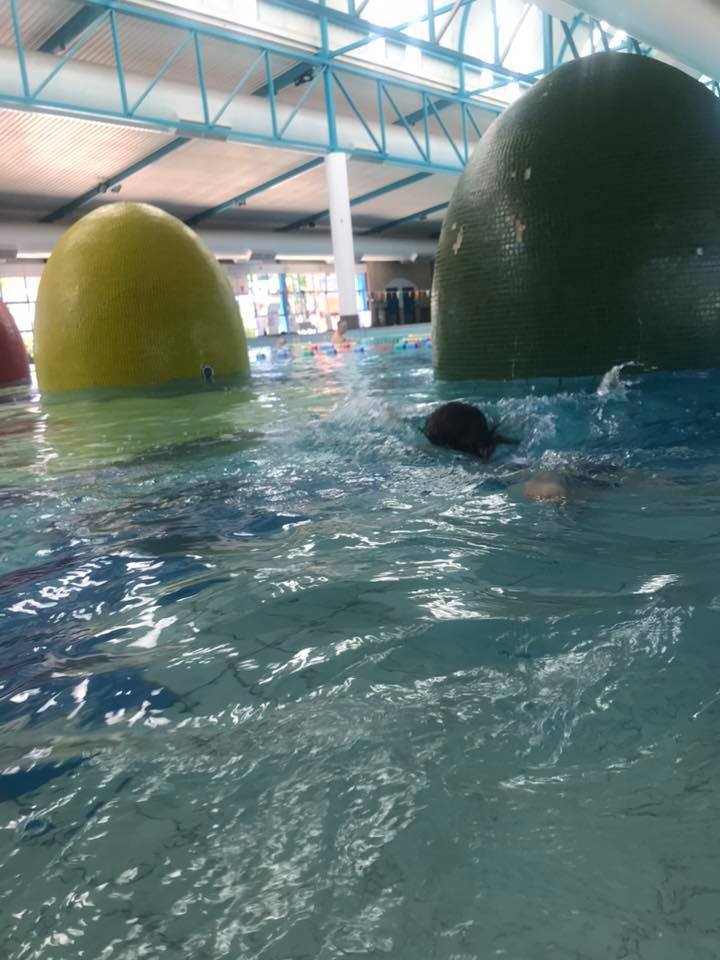 There's lots of tiered seating at the opposite end of the pool or some bench seats around the edge of the pool. I just left my bags and towels on the bench near where we were swimming but there are also lockers available.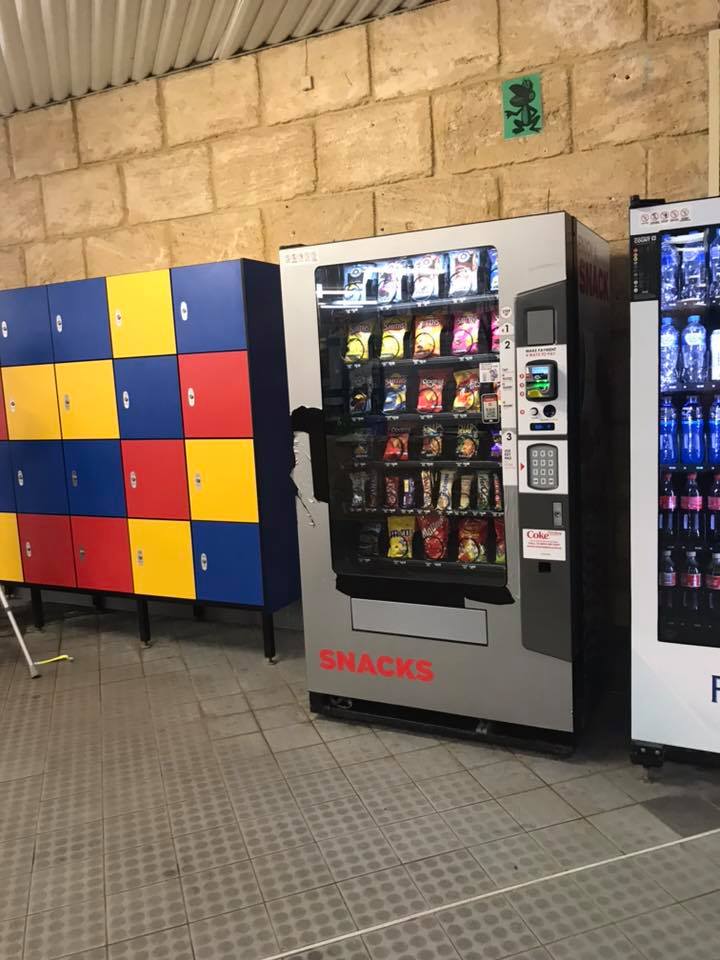 I was quite impressed with the changing rooms. Having to get both kids and myself changed can be a bit of a nightmare but there are large lockable cubicles available in the change room which made it so much easier. In the cubicle there was a bench seat, fold down change table and nappy bin. There was plenty of room for the 3 of us and, as it locked, it meant I didn't have to worry about changing a runaway 2 year old whilst being half dressed 😆
After our swim, we went to the cafe for some chips. We just got in on time, at 12:59, as the cafe was closing for the day. There are also a couple of vending machines available if the cafe is closed.
We enjoyed our swim at swan active – it's such an affordable activity and one that the whole family can enjoy.
Swan Active also has a gym, fitness classes, a crèche, and sports courts and offers different programs, activities and birthday party options.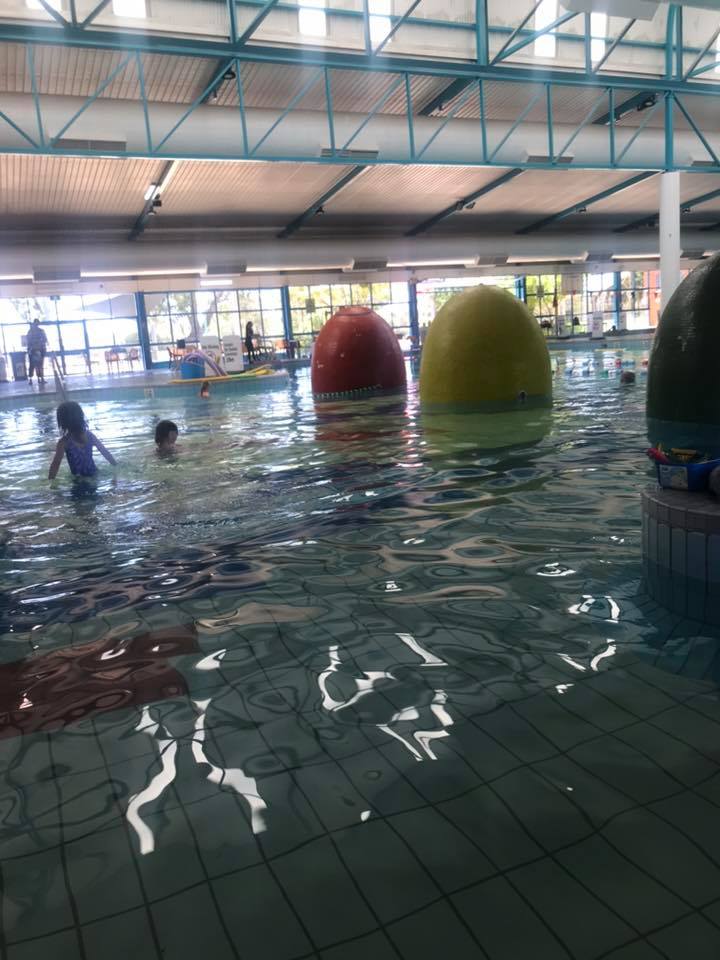 Swan Active
Located at Gray Drive, Midvale
Open 5.30am to 8.30pm Monday to Friday and 7.00am to 6.00pm Saturday, Sunday and public holidays (closing times change during the cooler seasons)
www.swanactive.com.au