For those that live in Perth's north, The Beach House in Jindalee will be a great place to hang on a sunny day. The modern spot, built amongst the sand dunes, is also opposite a huge park, the colourful Eden Beach playground will make for a great bargaining tool to get kids to eat their meals!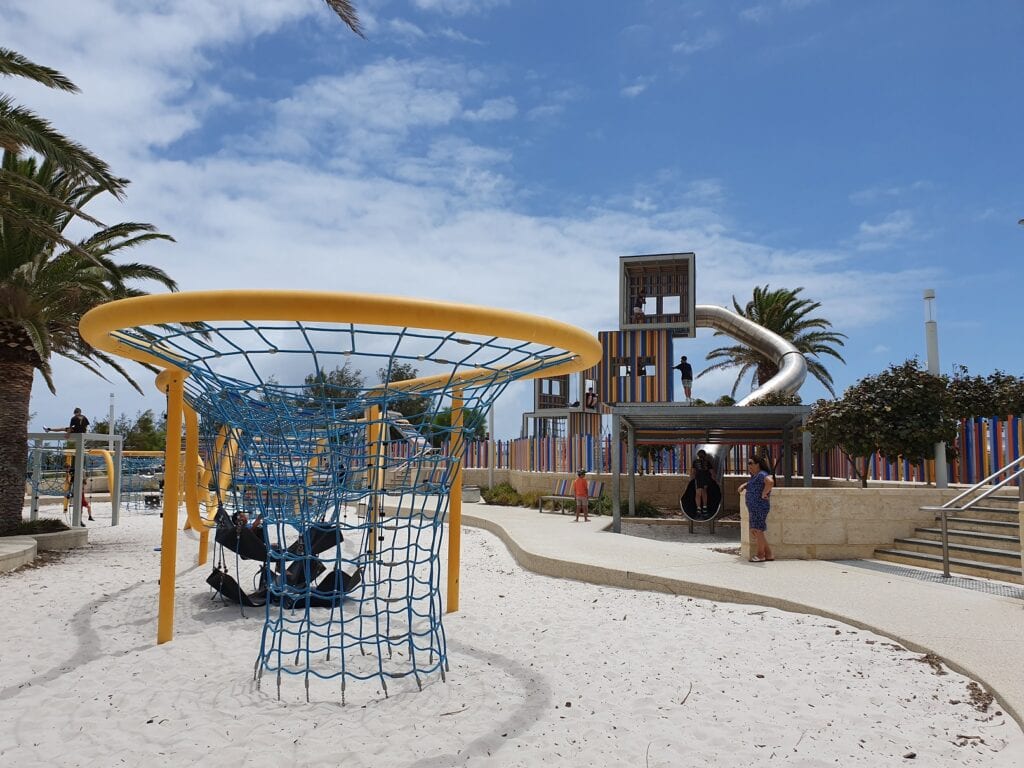 Head up the ramp to the Beach House and you'll be greeted with lush plants and beautiful views of the Indian Ocean. The casual alfresco space (sheltered from the sea breeze) offers the same menu as the restaurant, you'll just need to order at the large bar.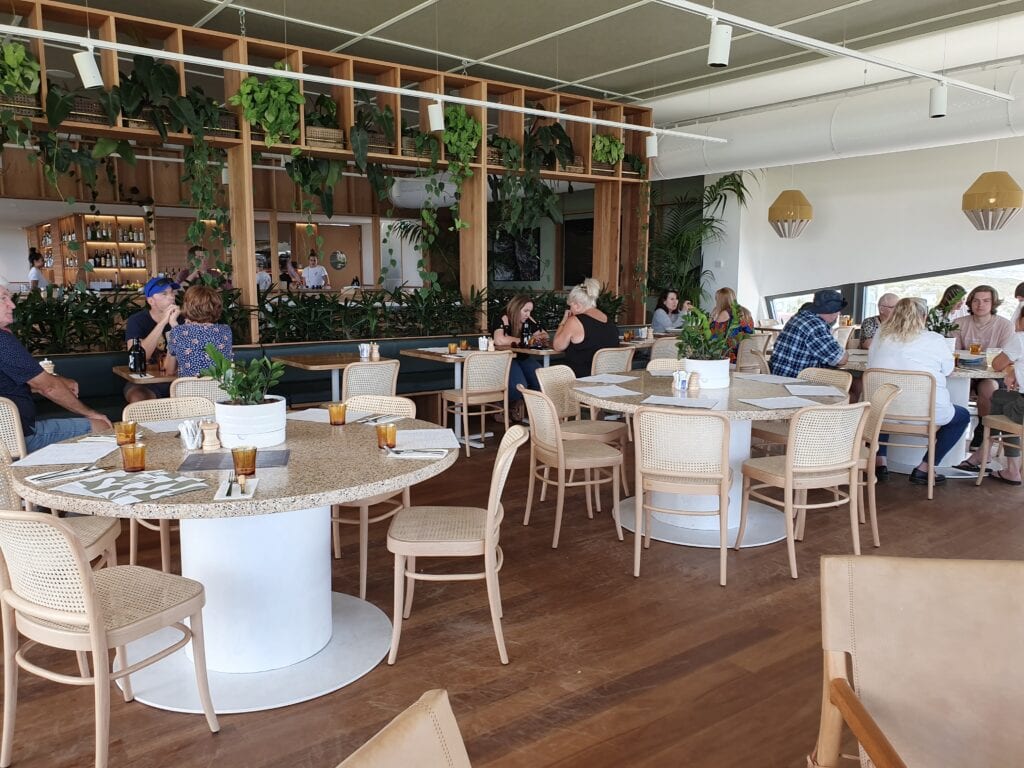 We grabbed a table overlooking the park in the alfresco space. It overlooks a big grassed oval and the playground, though it's not close enough to supervise kids playing on the playground from.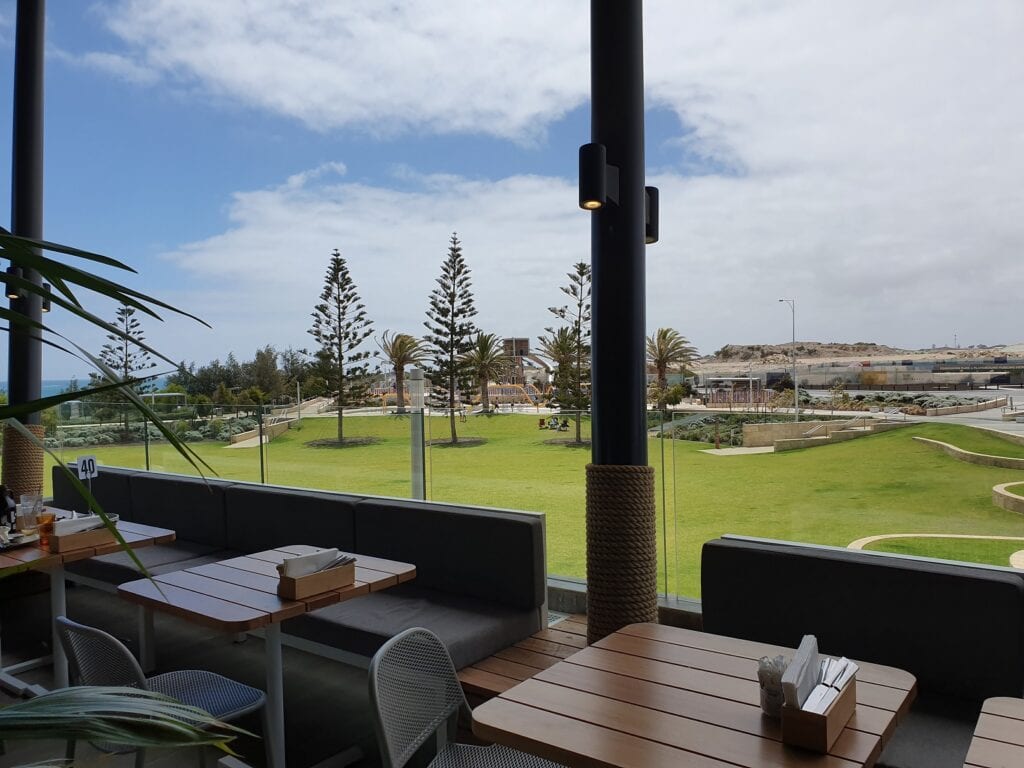 There's plenty of high chairs available, as well as a kids menu. The children's menu doesn't have any processed chicken nuggets or fish fingers (thank goodness!) instead offering small crumbed fish fillets, chicken thigh bites, steak with chips and hummus with veggies.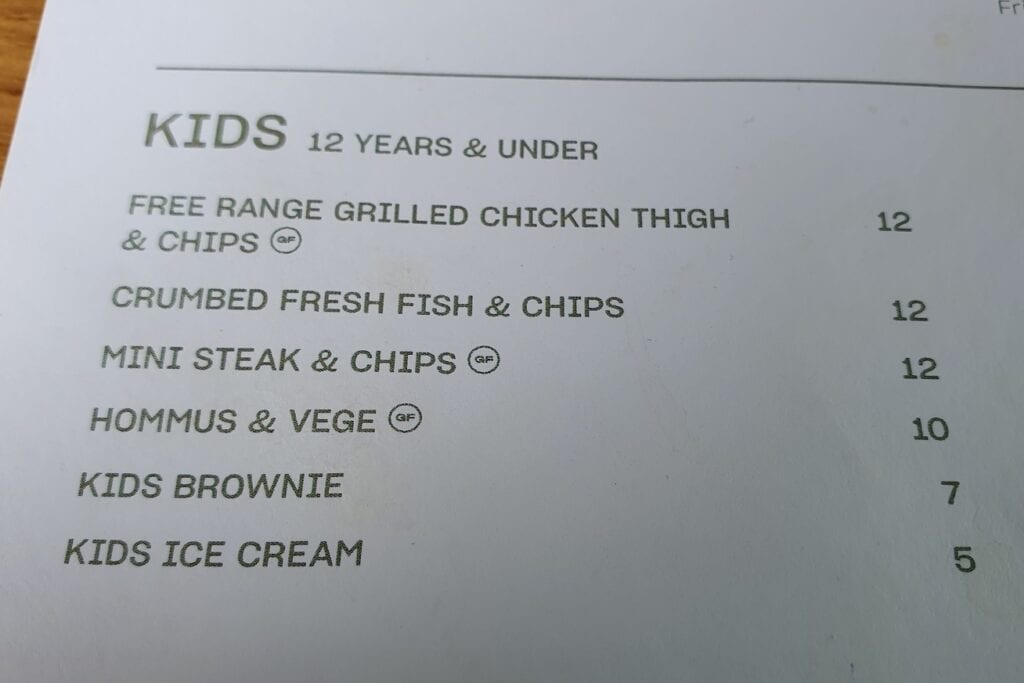 Little Chef does love fresh fish and chips ($10), though prefers batter over crumbs, and we were really grateful that the kitchen was flexible with our request for battered fish. The meal also came with rustic fries, tomato sauce and a dressed side salad.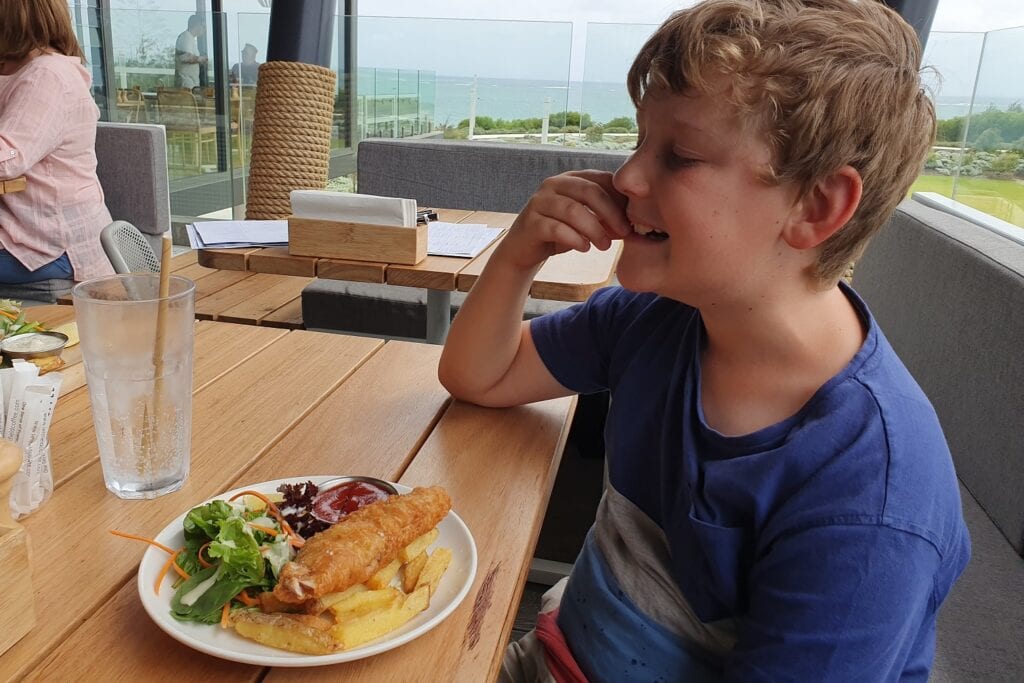 For the adults, a menu of crowd pleasers is on offer for lunch and dinner – steak, parmi, risotto, burgers, as well as some interesting dishes. A choice of gluten free and veggie dishes are also available. The Beach House is also open for breakfast. I felt like something light and was pleased with a tasty pomegranate, herb, labne(hung yogurt) and spiced cauliflower salad, ($18) with an option to add chicken for an extra ($5).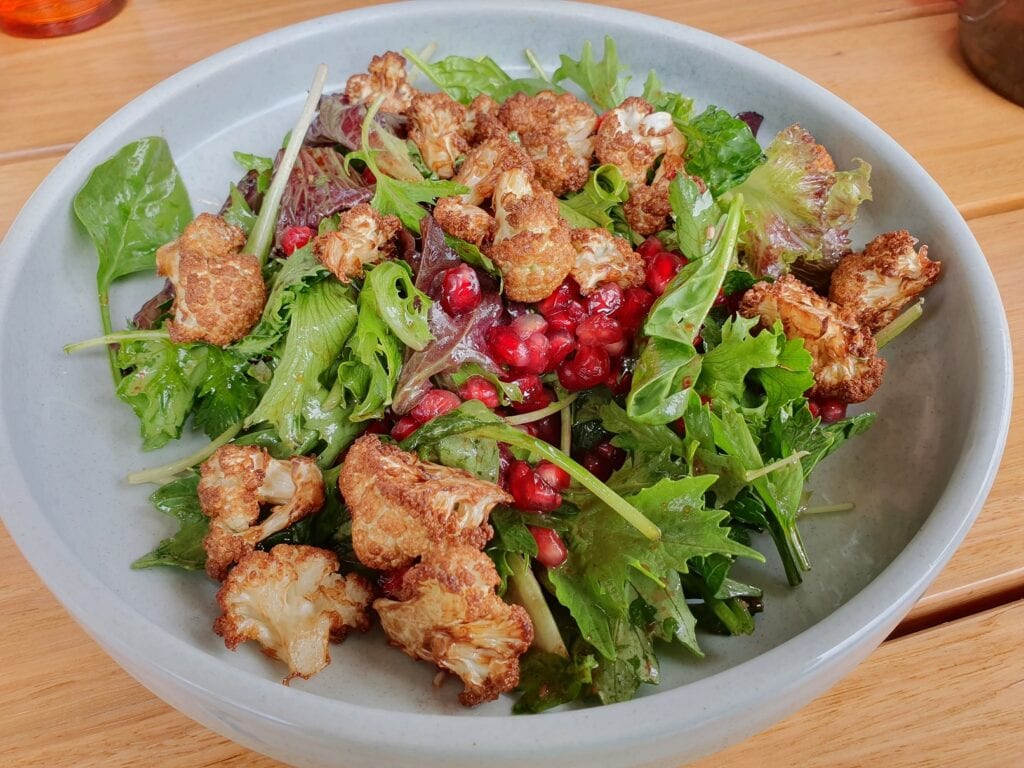 The grilled snapper ($26) also looked tasty, complete with rustic fries, tarte sauce and a nicely dressed side salad.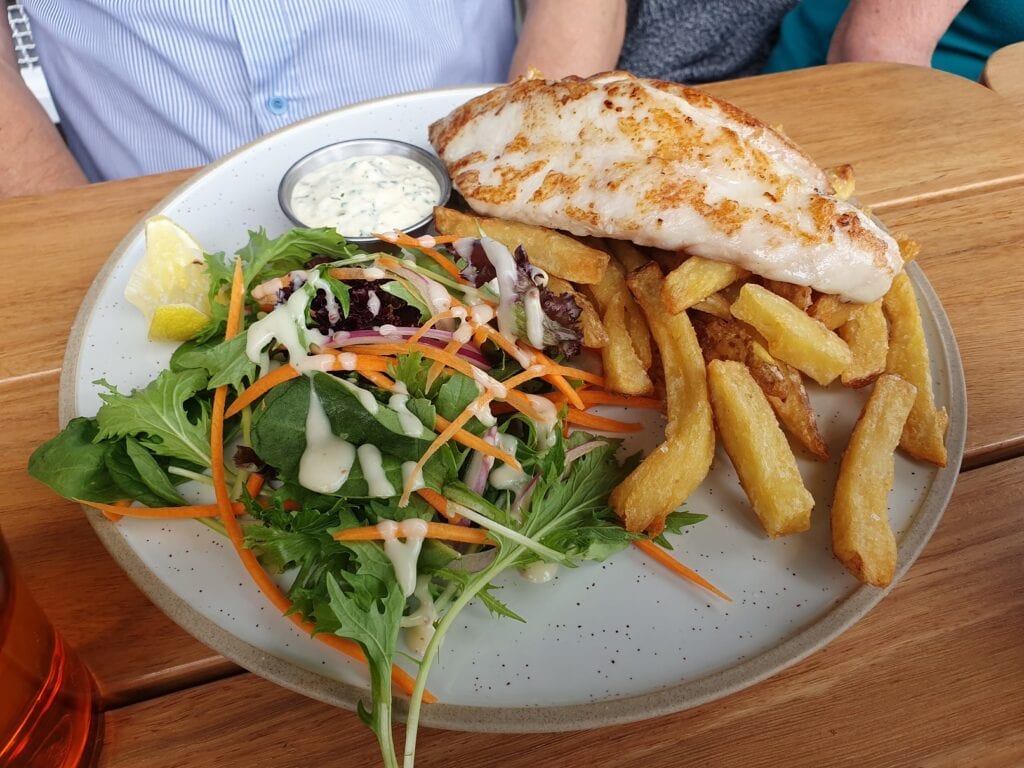 Our first trip to The Beach House was very pleasant – tasty lunch choices, friendly service and a beautiful venue. If you like to dine with your dog, they are welcome in the alfresco area – making it a great spot for a meal with all the family, followed by a play in the park!
Find out more about The Beach House in Jindalee on their website.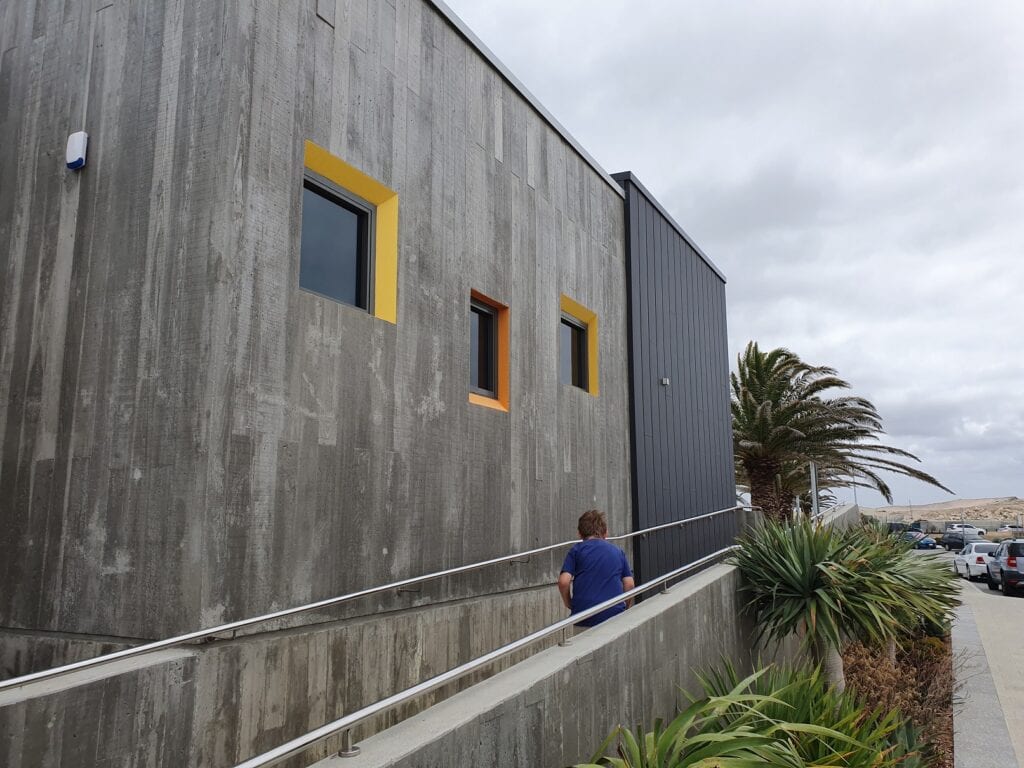 The Beach house is found at the Eden Beach Foreshore Park 100 Aurora Esplanade, Jindalee.
Find more places to eat with kids in Perth here.