Yelo is a hip, vibrant cafe based in Perth's inner city suburbs with a fun kids corner and family-friendly food options.
Once a post-war family home, the building in Mount Hawthorn has been transformed into a family-friendly and wheelchair-friendly hub for friendly catch ups and good food and coffee.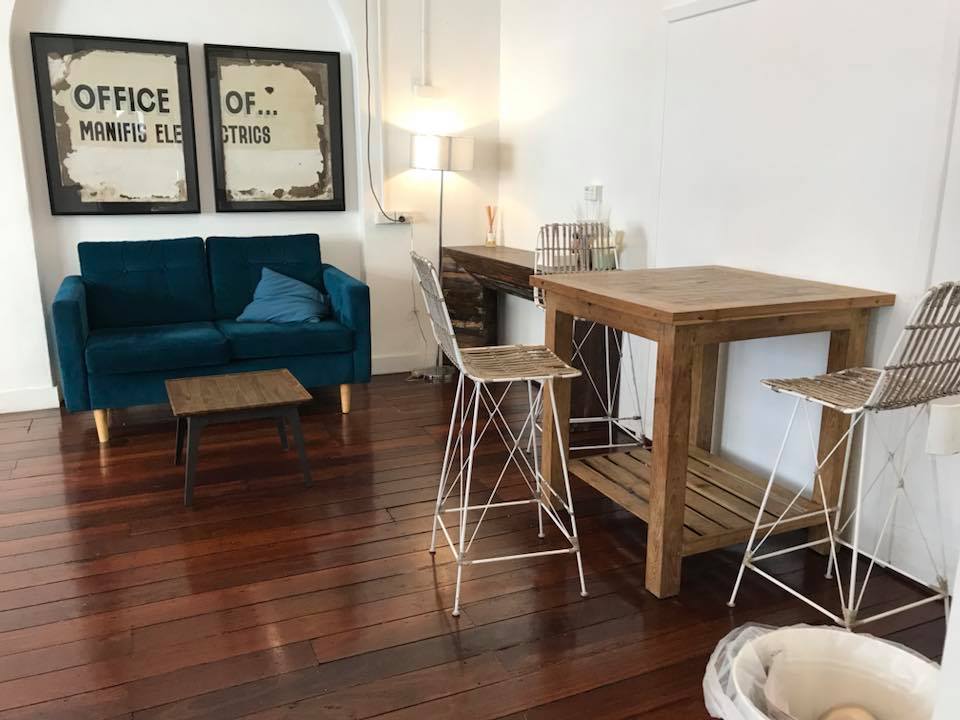 The front section of the cafe features a fun kids corner with wooden and plastic toys, a colouring in and drawing table, and a few of books.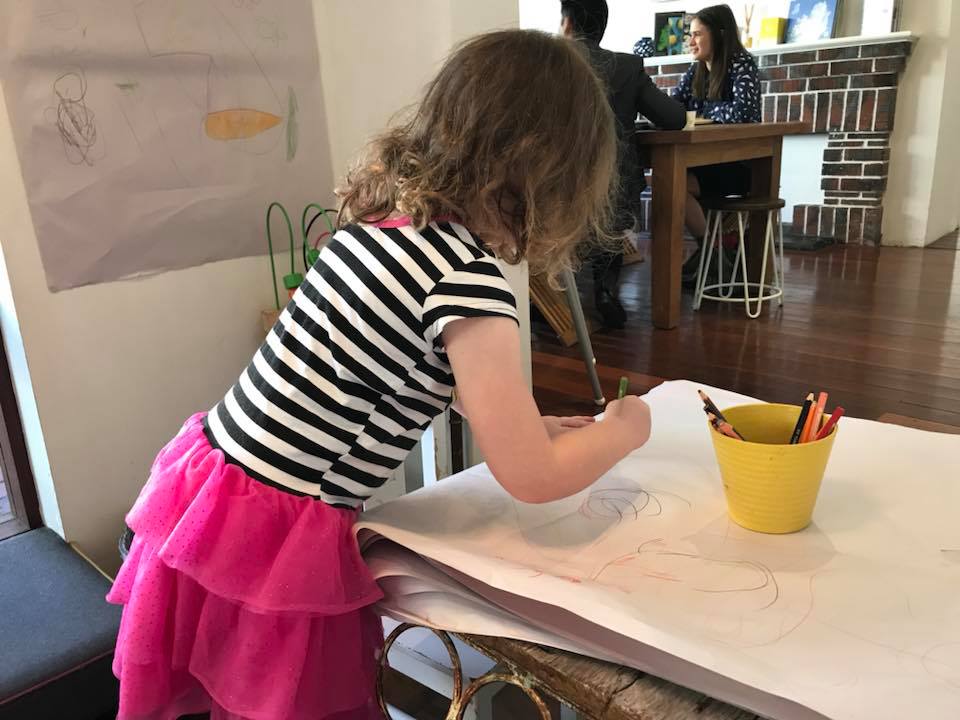 The couple of times we've visited so far, we sat on a small table adjacent to the counter or on the long table in the next room. Both have a good view of the kid's corner and plenty of room to park up a pram or stroller. The other dining areas are accessible for prams and wheelchairs with a ramp leading to the dining areas to the left of the counter.
Plenty of high chairs are available for little diners alongside the long table. During our last visit, we saw a group of three or four mums set up around the table with their little ones. So it would be a good place for catching up with your mummy friends or catching up with family. We caught up with the grandparents and Miss 4 had a great time.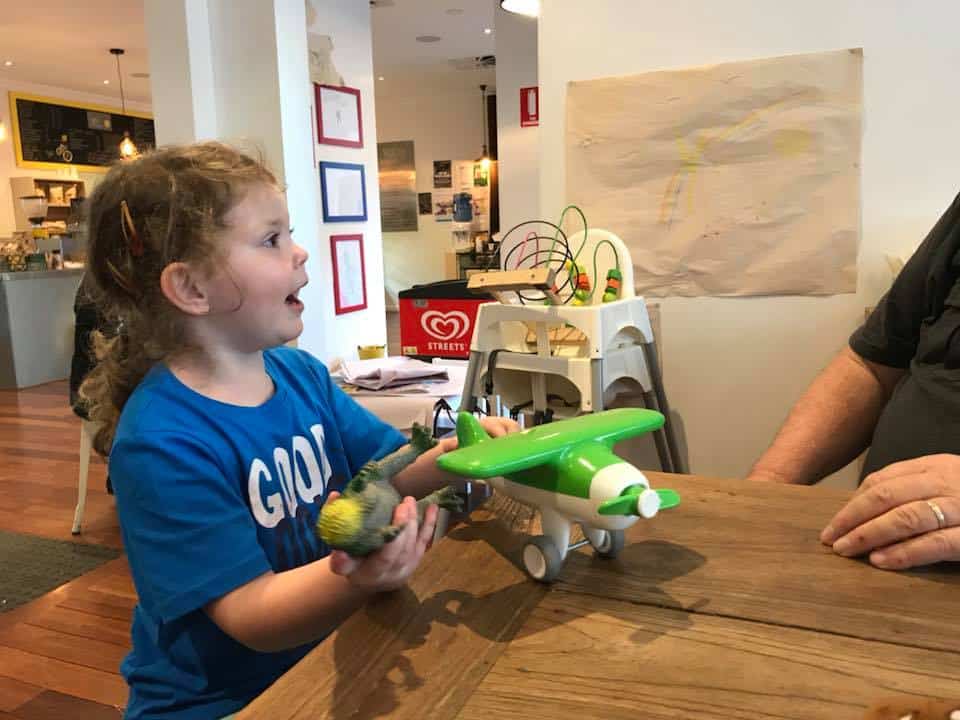 During our last visit, we grabbed a latte for me, and toasted banana bread and a chocolate brownie to share. The coffee was excellent, and the chocolate brownie was a big hit with Miss 4! I enjoyed the banana bread, which was warm, moist and delicious with a smear of butter. Yum!
Yelo also has a range of fresh salads, rolls, wraps and sandwiches, tubs of fruit yoghurt and a selection of sweet cookies and slices to choose from. As well as coffee, you can also pick from smoothies, iced drinks, fresh juices and milkshakes. Where possible they try to buy fresh local products and create meals with the least amount of sugar or additives possible.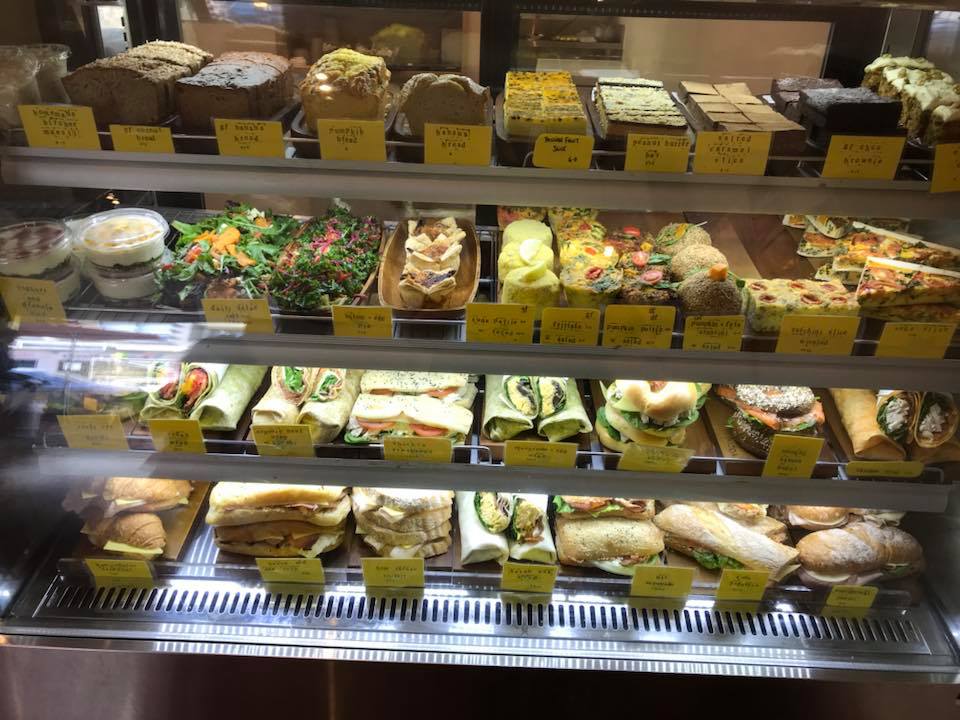 In addition to tasty treats, Yelo also has a selection of giftware available near the counter, including baby wraps, kids toys, reusable coffee cups, books and skin and hair care products. Handy if you have any special occasions coming up.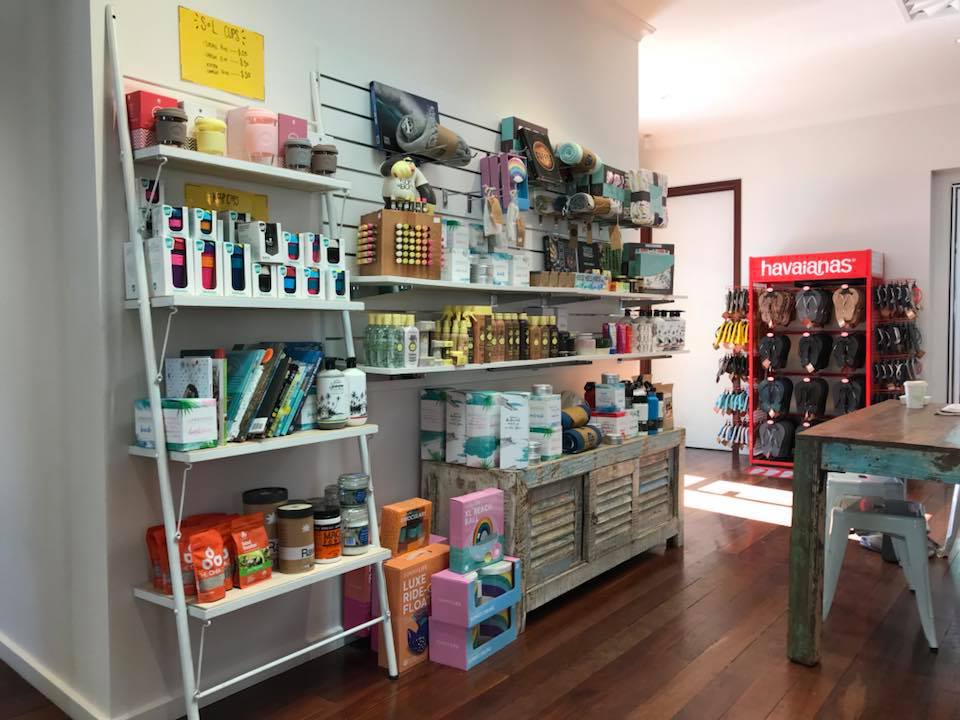 All up we probably spent about an hour here each time. Miss 4 didn't get bored and I had plenty of time to enjoy my coffee.
Yelo
Open 7 days a week from 6am to 6pm
402 Oxford Street, Mount Hawthorn, parking is available in the nearby Oxford Street Carpark or along the street outside
www.yelocornerstore.com.au
Find more family-friendly restaurants in Perth