You'll find The Pickled Herring overlooking Two Rocks Marina. We stopped by the licenced restaurant for lunch, as we happened to be in the area. King Neptune still sits proudly on the hilltop, near the marina, there's a smaller version just near the restaurant too.
There's seating inside and out. Kids will enjoy watching the boats sailing in and out of the marina from the outside tables.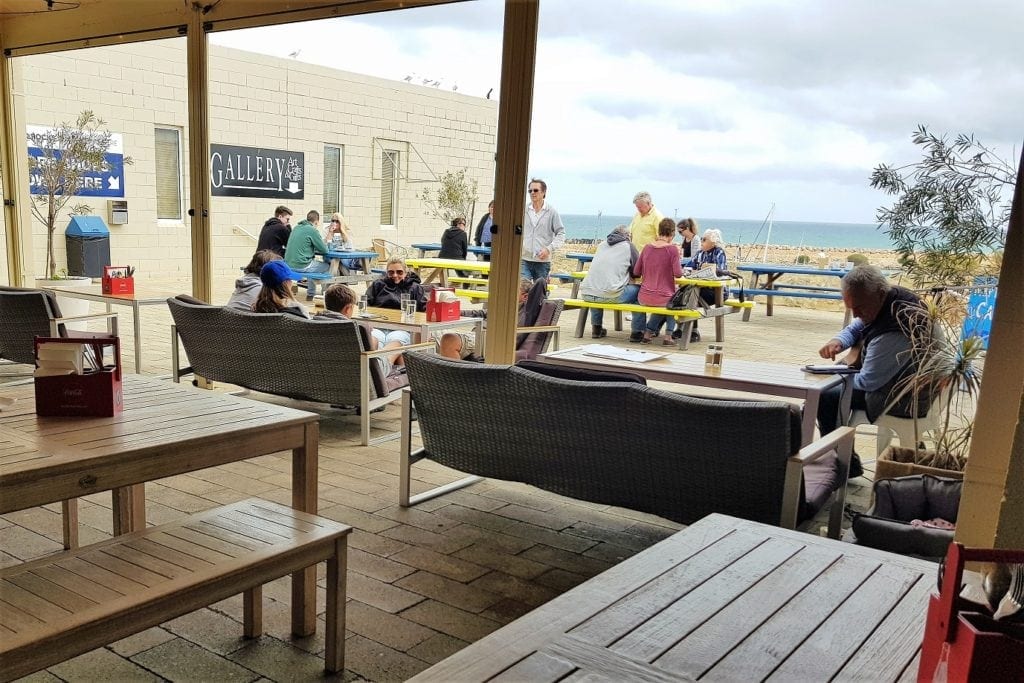 We sat inside the cosy café, where there's plenty of tables, as the sea breeze was a bit chilly. The staff were very welcoming and helpful. We had a few waitresses come to our table and they were all really friendly and cheery. The menu offers burgers, parmigiana, ribs, pork belly, fish and chips, seafood platters and lots more.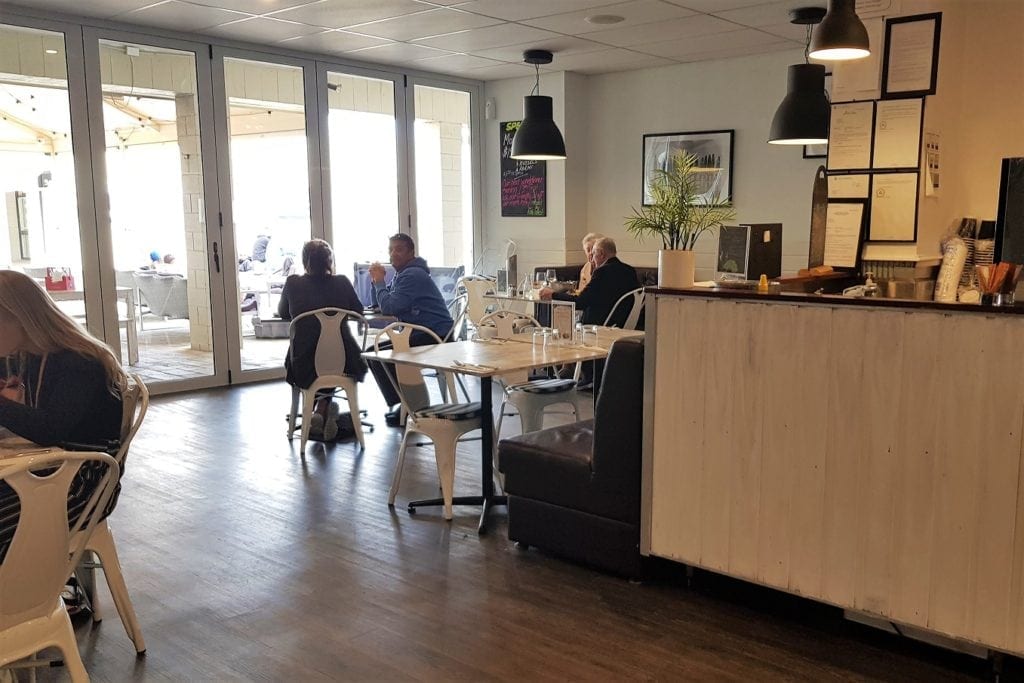 Little Chef chose the mac and cheese from the children's menu. The friendly waitress warned him to be careful as it was piping hot! For $12 it also includes a juice and ice cream for afters. Other kids menu options are fish n chips, nuggets and chips and pasta of the day.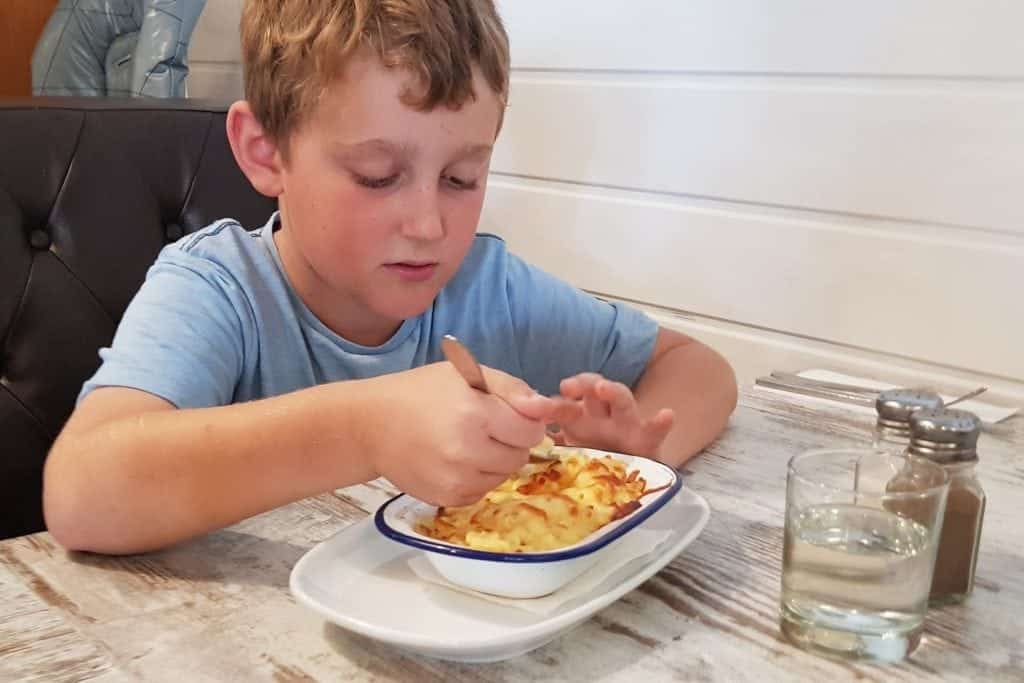 The gluten free offering was quite limited, so I chose the pork belly with buttered new potatoes (usually served with non GF chips). It was a large portion, with a mountain of slaw (unfortunately without much dressing) and the buttered potatoes were missing the butter.
My Dad enjoyed the traditional Sunday roast special. The roast beef was covered in gravy and accompanied by roast potatoes, steamed veggies and a Yorkshire pud.
Little Chef was stoked with his bowl of ice cream, sauce and sprinkles.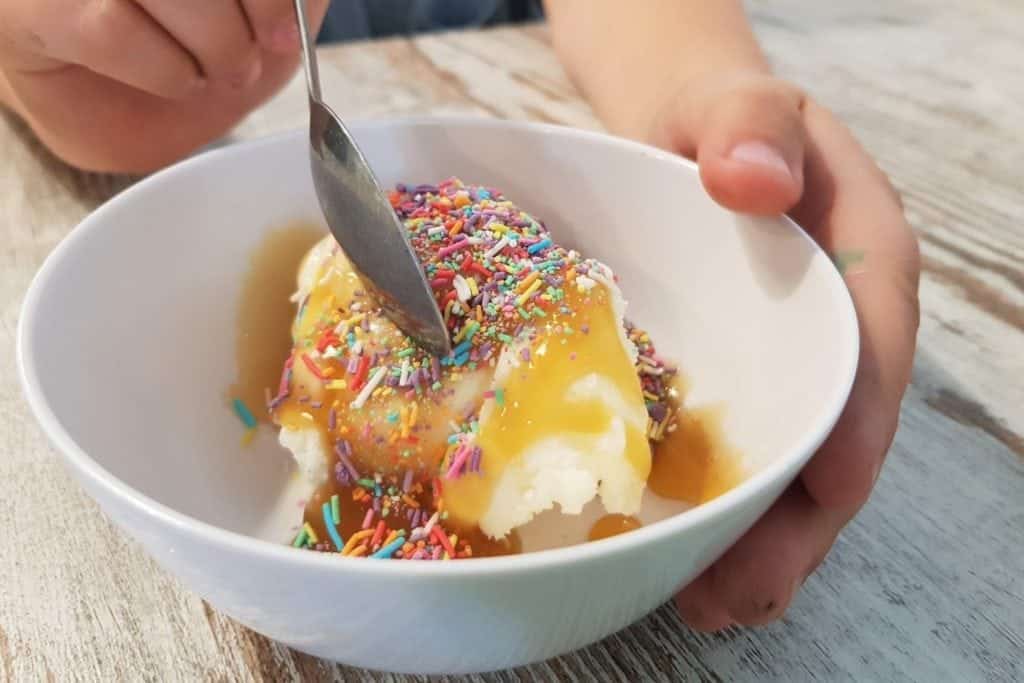 If you're still hungry, cakes, pastries and other sweet treats are available from the cabinet.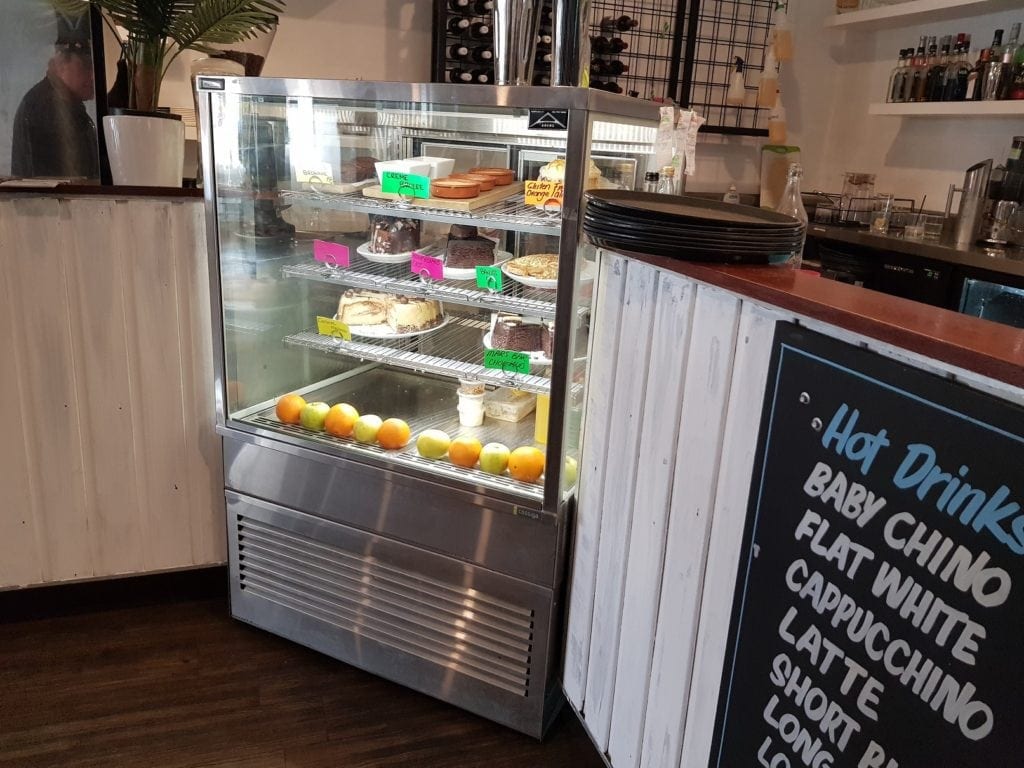 The restaurant has lovely view from the outside tables. If you live in the area and like a simple, inexpensive meal, then the Pickled Herring is for you.
Details
Find The Pickled Herring at
Two Rocks Shopping Centre,
5 Enterprise Ave, Two Rocks.
Find more family-friendly restaurants in Perth