Are you looking for the ultimate family-friendly adventure at the Perth Royal Show? Look no further than Kids Luna Park! I visited with my two very energetic boys, aged 6 and 7, I can confidently say Kids Luna Park is an absolute must-visit during the 2023 Perth Royal Show, happening from September 23rd to September 30th at Claremont Showgrounds.
Kids Luna Park combines heart-pounding rides, captivating games, exciting showbags, and jaw-dropping savings. What's even better? It's incredibly budget-friendly, making it accessible to families of all sizes.
Ride and game tokens are available at $7 each, but here's a tip to make the most of your day: bundle up and save big! You can get 6 tokens for just $40, 10 tokens for $65, or go all out with 20 tokens for $120. But here's the real gem of a deal: if you visit between 3 to 4 pm, you can enjoy 2-for-1 rides at Kids Luna Park. That's right, buy one ride, get the second one free! And the best part? You have until 7 pm to use those tokens. Just keep in mind that the 2-for-1 offer doesn't apply to the Dream Swinger and carnival games.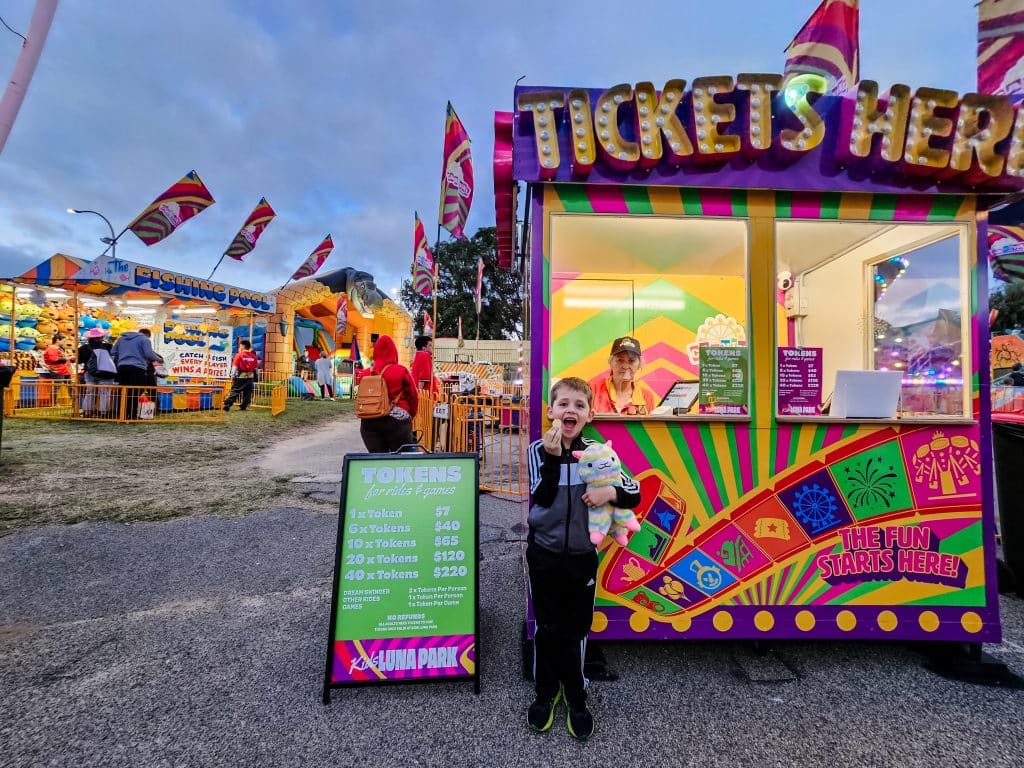 With nine thrilling rides to choose from, the adventure never ends:
Dream Swinger (2 tokens)

The Storm (1 token)


Fiesta Balloon (1 token)


Taxi Jets (1 token)


Mini Ferris Wheel (1 token)


Jurassic Temple (1 token)


Cup & Saucer (1 token)


Camelot Castle (1 token)


But the excitement doesn't stop there! Kids Luna Park also offers classic carnival games:
Rabbit Shooting Gallery


Laughing Clowns


Pick A Box


The Fishing Pool


Lucky Numbers


And for those who love showbags (who doesn't?), Kids Luna Park has an amazing range of showbags– from novelty to confectionary and sports-themed bags. There's something to suit every taste and interest.
And of course, keep those smiles going and treat your kids (and yourself) to some delicious popcorn and sweet fairy floss – because good times and sugary delights go hand in hand!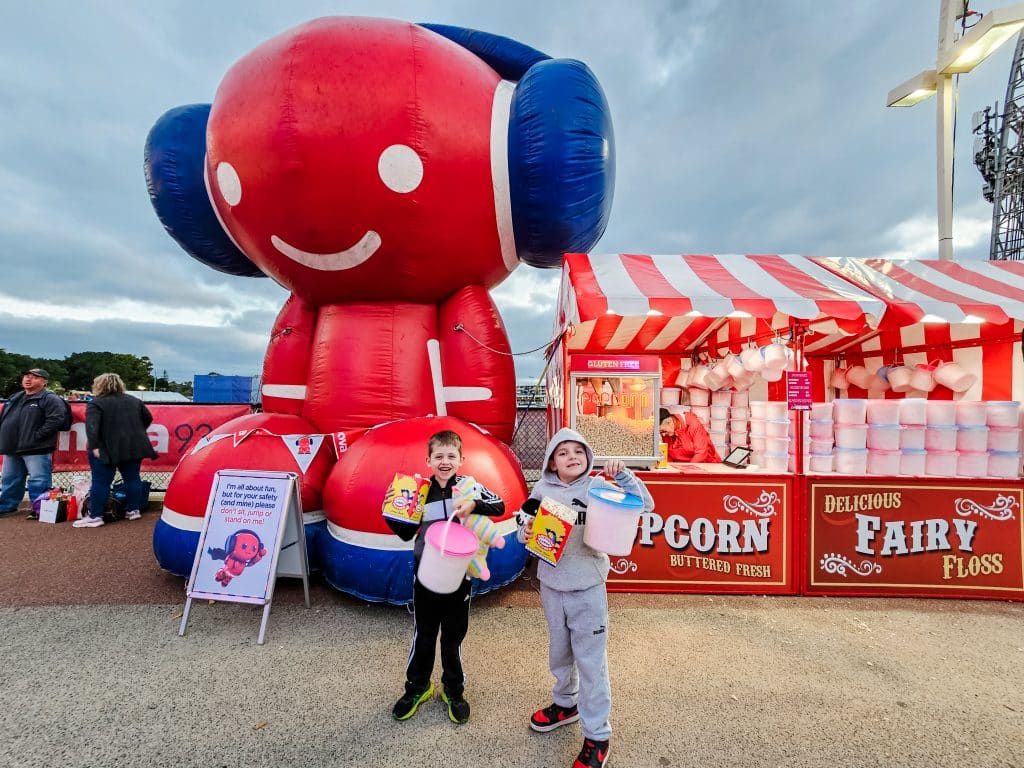 Kids Luna Park's fantastic location adjacent to the main arena places you right in the midst of the action, ensuring you won't miss a moment of the thrilling entertainment. It's the ideal vantage point to fully immerse yourself in the excitement of the Perth Royal Show.
So, whether you're seeking thrilling rides, fun games, delightful showbags, or just a memorable day out with the family, Kids Luna Park at the Perth Royal Show has got you covered. It's an experience your kids won't soon forget, and your wallet will thank you for it!
Kids Luna Park
Claremont Showgrounds, 1 Graylands Rd, Claremont
Tips for Experiencing The Perth Royal Show on a Budget
Find more things to do in the school holidays