If you're looking for something decadent and extravagant for the family then look no further, Epicurean at the Crown Towers Perth ticks all these boxes for a very special family dining experience. The Crown Towers itself is simply stunning so take your time to walk through the amazing communal lounge areas.
We booked a table well in advance for a special Sunday lunch birthday treat so we all got dressed up for the occasion, including Mr 9 year old 😉
As you enter the restaurant you'll be greeted with an array of fabulous colours and smells, you'll do well to contain the kids from running around screaming and shouting in joy as they point to everything you can and can't see 😉 Epicurean has four live cooking stations where you'll see acclaimed chefs create their masterpieces. The food is a mixture of Western and Asian cuisine and flavours. I'm used to a traditional Sunday roast lunch and my favourite part of Epicurean was the curries and spiced dishes.
We were shown to our table at the opposite end of the food serving area overlooking the Crown Hotel lagoon pools and poolside lounge area. It was nice being away from the main food serving area as it was quieter BUT we couldn't keep a close eye on the kids so who knows what they were helping themselves too!! Make sure you book a table close to the food area if you have toddlers who like to roam.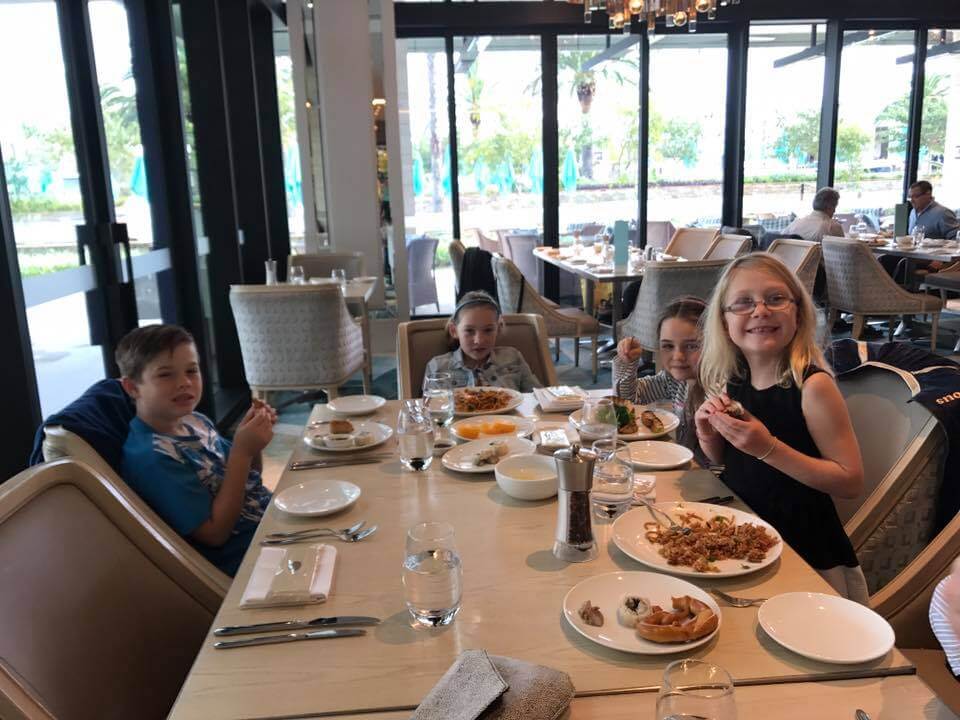 Once seated we all made our way to the starters area which included yummy salads, prawns, crab claws, cold meats, crackers, an array of sushi delights, bread and breadsticks and a HUGE selection of cheese, pickles and jams.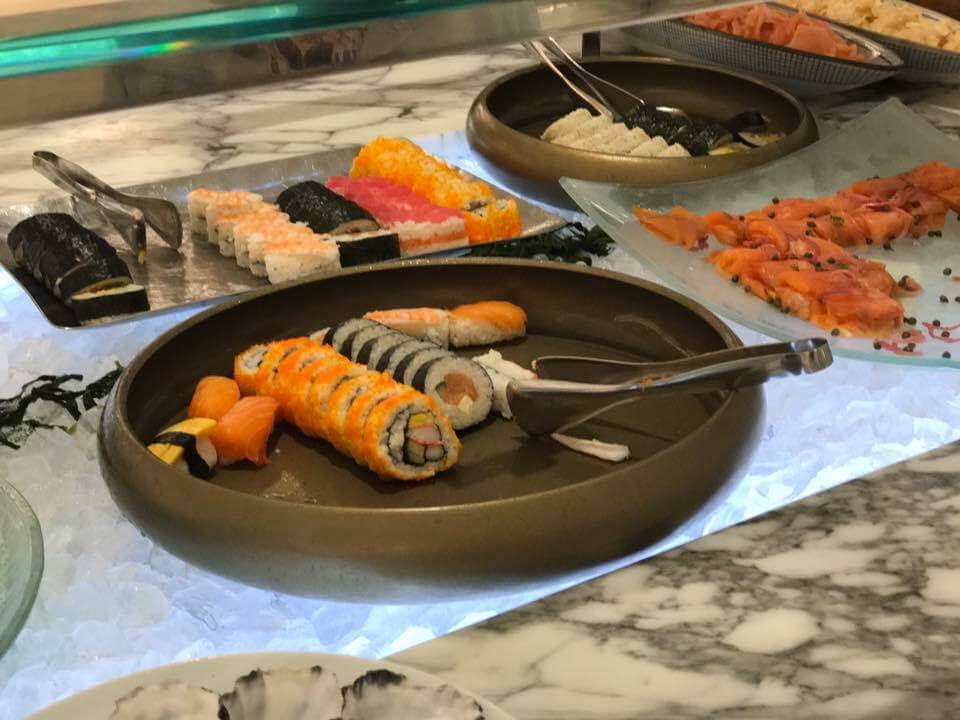 Once we had indulged on sushi and seafood we loaded our plates with Indian curries, tandoori meats and naan bread and miraculously went back for plates of smoked meats, ribs and handmade dim sum. The smells and colours are simply stunning and the kids really enjoyed sampling all the different flavours from the numerous cuisines. If you have a picky eater it's a great experience for them to try lots of little different things on one plate.
The curries were a BIG favourite with us all, absolutely exquisite, the best we've ever had! I liked that they had various accompaniments as well, rice, veggies, naan bread and some sumptuous pickles and sauces.
We had to take a break before we could start on the desserts, however, the kids didn't feel the same and jumped right in. It was like something out of the Willy Wonka movie with drawers, yes I said DRAWERS, FULL of petite fours and super scrummy delights to make your mouth water forever. I still dream of those drawers, pulling each one out and decided which one to choose and wanting them ALL!
If you're a dessert freak like me then you won't be disappointed, choose from cakes, slices, bars, petite fours, fruits, jelly, ice cream and a MASSIVE CHOCOLATE FOUNTAIN!! Yes, that's right, a fountain of delectable ooooey goooey rich chocolate sauce. We did see one child stick his face into it but thankfully it wasn't my child and we'd already filled our plates ;-))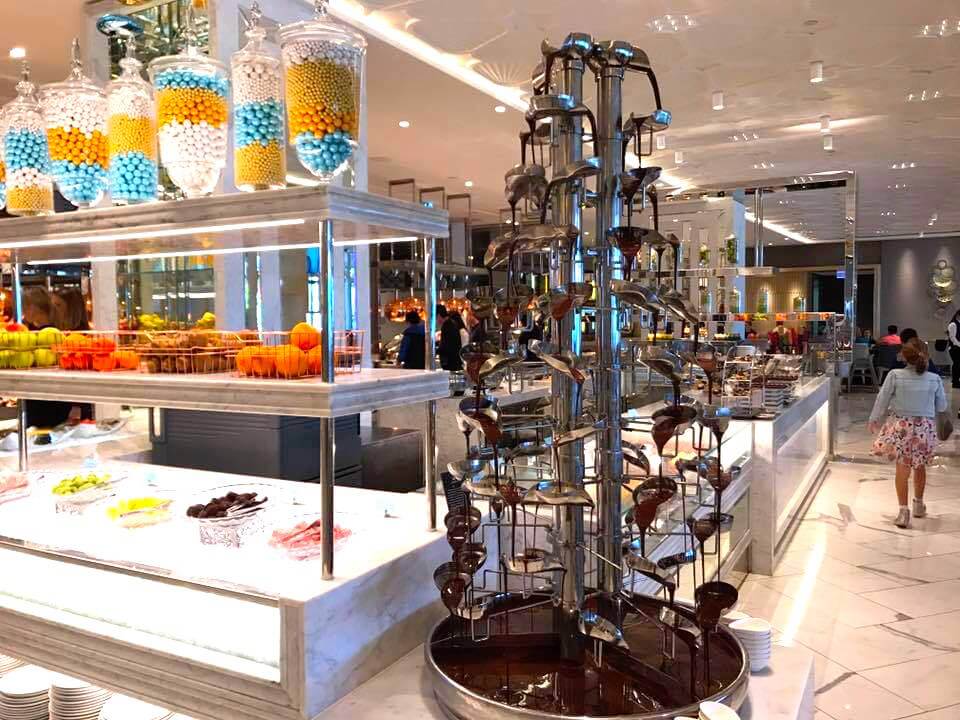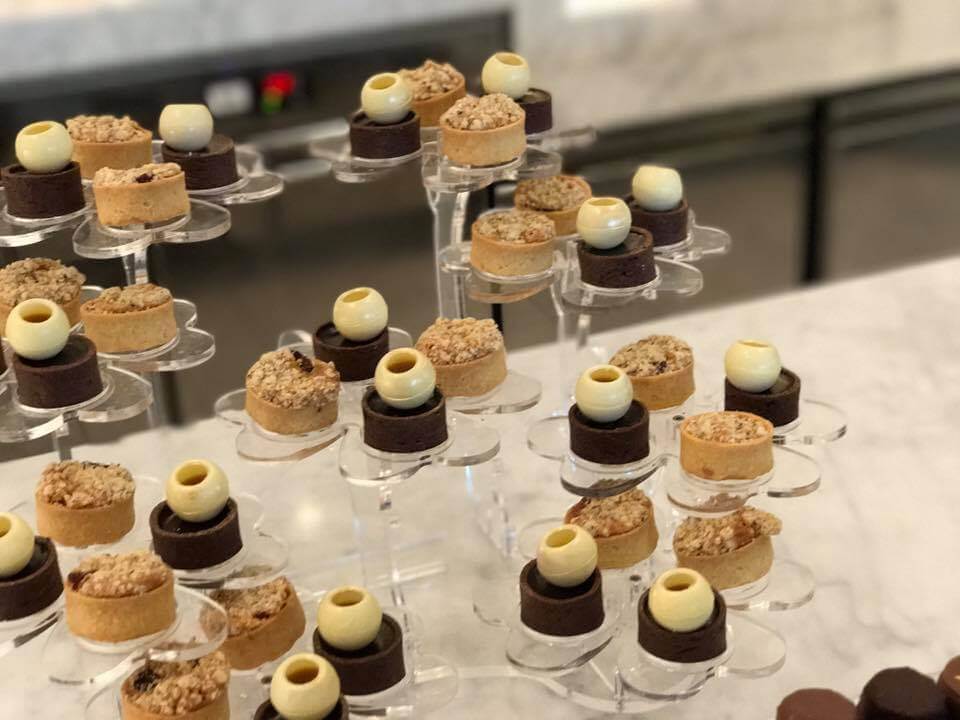 These are the drawers of petite fours and other house-made delights.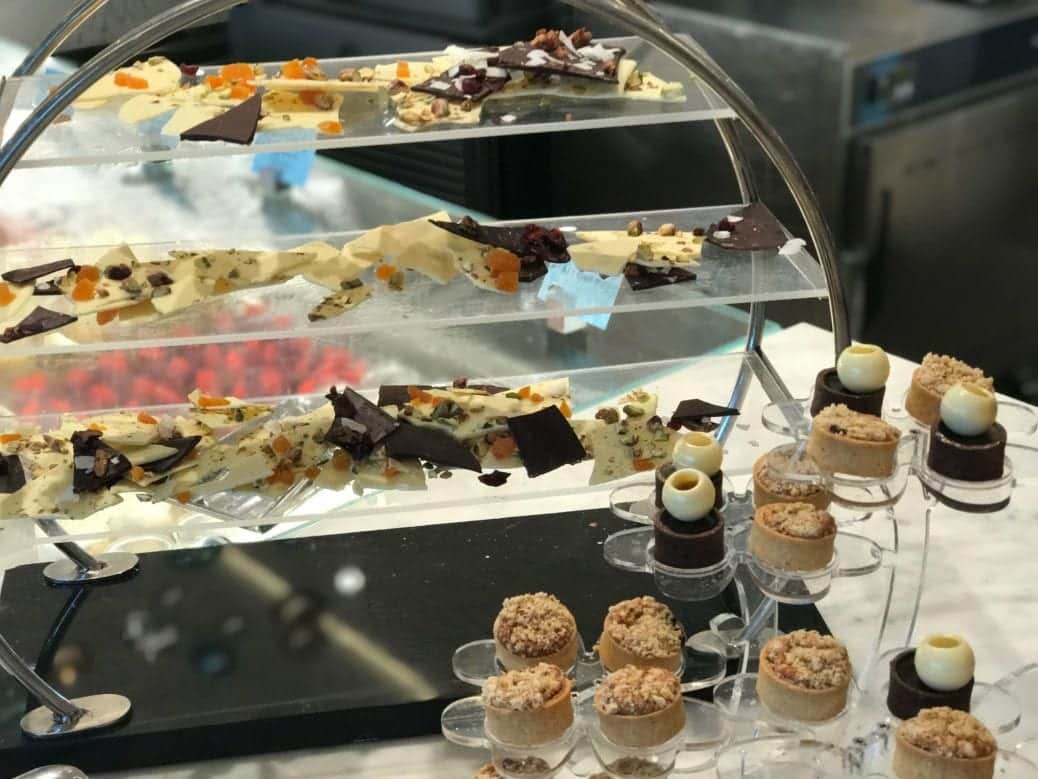 There's a great selection of ice creams and cones to choose from including dairy free / gluten free sorbets.
Choose a topping for your ice cream.
THE chocolate fountain, there's a selection of fresh fruits and other options for dippings skewers into the chocolate fountain.
I have various allergies so I announced myself to a chef who very kindly gave me a special tour of the buffet and desserts so I could make an informed decision on what I could and couldn't eat. They even had a special separate drawer full of gluten-free desserts which they put on a plate for me. This made my day and I left feeling very special and very full!
It's not a cheap family meal by any means but the food was absolutely delicious and the experience was something we'll all remember… well the chocolate fountain was extremely memorable to the kids.
Find out more: www.crownperth.com.au
Find more family-friendly restaurants in Perth